The best clubs in Miami
Our pick of the top clubs in Miami for non-stop, all-night, DJ-fueled party times right through to sunrise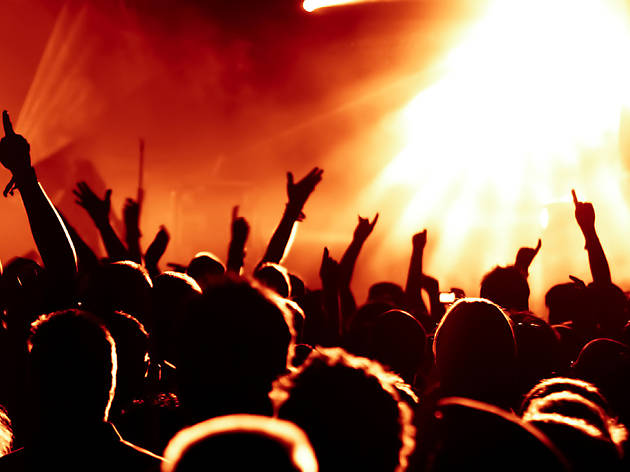 Locals are quick to remind folks that the Magic City has a lot more to offer than the much-heralded Miami clubs, but there's a reason world travelers rank us among the top international pleasure scenes. Whether you're looking to ball out of control or party on a budget, whether you're looking for a super club or a night out at some fabulous Miami gay clubs, we've got after-hours under control. From South Beach to Wynwood, Little Havana to Downtown, every corner of Miami's cultural hub keeps the fire burning till sunrise—and sometimes even later.
RECOMMENDED: Full coverage of Miami nightlife
Best clubs in Miami
6
An evening-turned-to-day on Club Space's Terrace is a veritable rite of passage. Thanks to a 24-hour liquor license, partiers often dance through sunrise, exiting into sunset. The first floor keeps heavy with hard-hitting trap and bass artists of the highest caliber, but it's the upstairs Terrace that gives this place its reputation. Up there, revelers watch the sunrise while dancing to marathon sets from some of the biggest names in house and techno music.
Read more
7
International DJs are quick to gush about this two-story Wynwood space, saying it's their absolute favorite place to play—especially those favoring underground house and techno. Inside, it's intimate and dark with a kind of "anything goes" party policy that guests and die-hards find very "European". Owners are renowned for their music-first approach, and prices are kept moderate. You won't find any bottle service attitude here.
Read more
8
And the award for best nightclub name goes to! This spot on the beach is expertly decorated, lined from ceiling to floor with gold-painted cassette tapes and a dance floor topped with a glowing flying saucer for a light fixture. Designed more for dancing than sitting (hence the name), its packed tight and kept very dark, except for those moments the fixture flashes and illuminates everything around you. Partially owned and operated by internationally renown DJ-producer Behrouz, it's earned a reputation for top-tier guest acts and underground sensibilities—no VIP allowed.
Read more
9
Most things set in Miami are actually filmed in LA, but whenever someone shoots in the city (Chef, Ballers), this place seems to make an appearance. Maybe that's because the Little Havana lounge offers an authentic Latin music experience in a chic, intimate space—think tight round tables huddled before a low stage and walls lined with black and white portraits of Latin icons. Hoy Como Ayer regularly brings huge salsa artists and keeps a steady rotation of local Latin funk outfits, so you're sure to catch a great act any night. Check the schedule online to see if there's a cover.
Read more