How to dine outside in Miami this summer
Looking for the best places to dine outdoors in Miami right now? Things are changing fast. Here's what you need to know.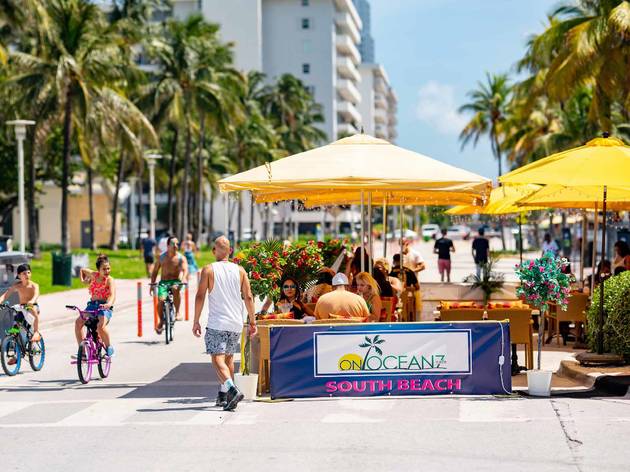 Dining outside in Miami is pretty much the only eating out that's allowed right now in the county—besides delivery and takeout. With dining rooms closed to customers, restaurants have opened up their terraces and patios to guests. Often, eateries without sufficient outdoor space have had to get creative with impromptu set-ups on sidewalks and parking lots. Thankfully, officials have made it easier than ever for restaurants to use public spaces, so expect to see plenty more. The rules of dining out continue to change fast and often, making it difficult to keep tabs on what is and isn't allowed. So we're staying on top of the latest in this new hospitality landscape and have put together this easy guide for everything you need to know about eating outside in our favorite city.