Waterfront restaurants in Miami perfect for dock and dine
Ahoy boaters! These Miami waterfront restaurants are the best places to dock and dine in the city.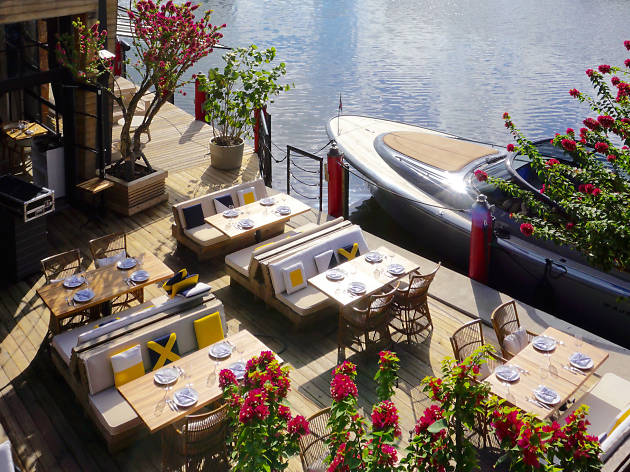 Close your eyes and picture it: You and a handful of your sun-kissed amigos are coming in hot to an 8:30pm dinner reservation aboard a yacht co-captained by Paris Hilton, Diddy and whatever member of the Kardashian clan Kris Jenner allows to leave the house that day. Paparazzi! Wild dolphins! Okay, we may have gone a bit overboard there, but we don't think it's outrageous to say this: We know of no better way to enjoy a summer meal in Miami than via the dock-and-dine method. Is there a cooler way to arrive anywhere? Perhaps parachuting onto the best rooftop bars in Miami or rollerblading into the best South Beach clubs but that's, like, it. Docking prices vary—be sure to call before navigating your fancy yacht to dinner.
Dock and dine waterfront restaurants in Miami