The best Miami boat tours
See the city from the water as you cruise the South Florida shores aboard one of these incredible Miami boat tours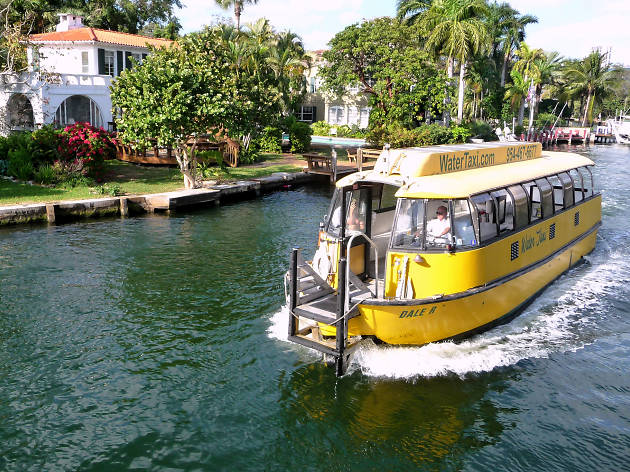 We'll be the first to tell you there's lots to see on land and plenty of things to do in Miami, but there's something to be said about experiencing the city from the water. Besides avoiding traffic, cruising through Biscayne Bay and the Intracoastal, if you're north of the city, is just plain fun. If you don't have a boat of your own, fret not. The best Miami boat tours are a breeze to book, run often and many even sell booze on board—think your favorite waterfront bar in Miami and your choice Miami tour merged into one. Here are some of our most-loved boat tours in Miami for cheesy celebrity spotting, al fresco drinking and other aquatic adventures in South Florida.
Best Miami boat tours
1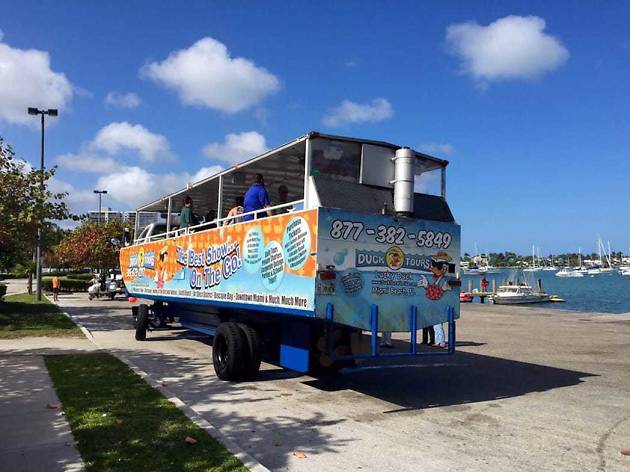 Photograph: Yelp/ Kyle M.
Duck Tours, like the mammals they're named for, travel on land and on water, which is really the best way to experience South Beach. You'll spend part of the 90-minute trip driving past Lummus Park and down Ocean Drive. Then it's wheels up and into Biscayne Bay for the amphibious vessel. A wise-cracking guide gives you low-down along the way. $40
Photograph: Yelp/ Kyle M.
2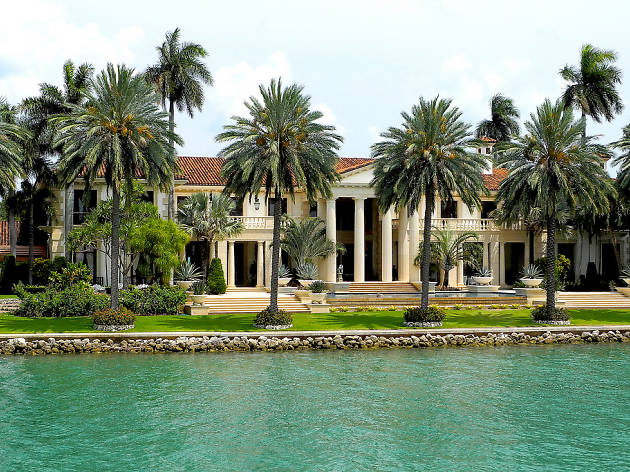 Photograph: Courtesy CC/Flickr/Jimmy Smith
Miami Millionaire's Row Tour
Miami's waterfront 'hoods are teeming with million-dollar manses—which, unfortunately, are off limits to us mere mortals. Your gateway to the lives of the rich and the mostly famous? A ride on this boat tour that moves past Star Island, Palm Island and other private enclaves home to the likes of Jennifer Lopez, Matt Damon and other celebs. $24
Photograph: Courtesy CC/Flickr/Jimmy Smith
3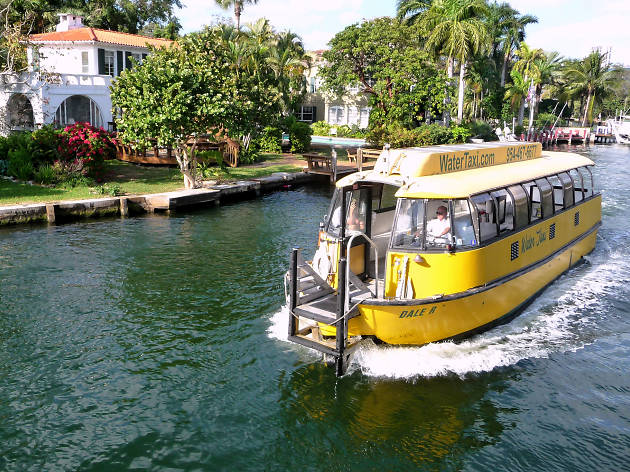 Photograph: Courtesy CC/Flickr/Herb Neufeld
Fort Lauderdale Water Taxi
The Fort Lauderdale Water Taxi is not only a fun way to see the city, it's also a fairly practical transportation method to get around Fort Lauderdale. You can hop on at Oakland Park Boulevard and work your way to the historic Las Olas Boulevard, bar-hopping at waterfront eateries along the way. Your driver will point out the interesting bits as you pass them. And, since this is Fort Lauderdale, the boats have liquor licenses and will sell you cold, cheap beer along the way. $18
Photograph: Courtesy CC/Flickr/Herb Neufeld
4
Photograph: Courtesy Viator
Raise your hand if you like going fast on a boat? Ok, us, too. And this jet boat tour promises just that: 30 minutes of pure adrenaline while you zip across blue coastal waters. You'll take in the skyline, border the string of islands you've only seen from the highway till now and get back to shore faster than the time it'd take you to cross the causeway in a car. $30
Photograph: Courtesy Viator
5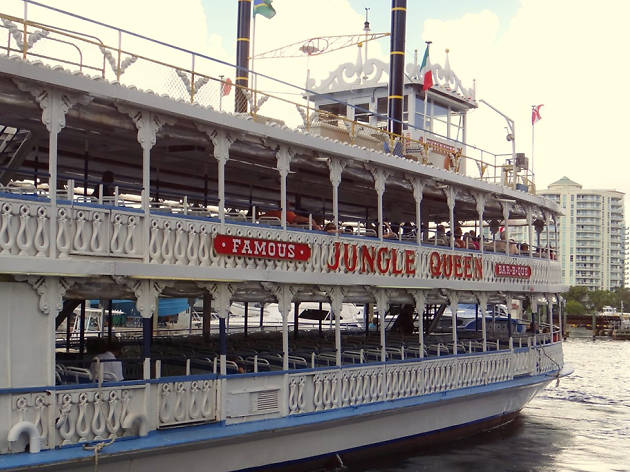 Photograph: Courtesy CC/Flickr/creativelenna
Jungle Queen Riverboat Cruise
The Jungle Queen cruise has been operating since 1935, taking folks on a scenic tour of Fort Lauderdale's winding waterways. And you can still book a trip on the Queen today, in all its original old Florida charm. Do some simple sightseeing or cruise to a private island and watch an alligator show. There's a dinner cruise as well, featuring barbecue and a live variety show. $25
Photograph: Courtesy CC/Flickr/creativelenna
6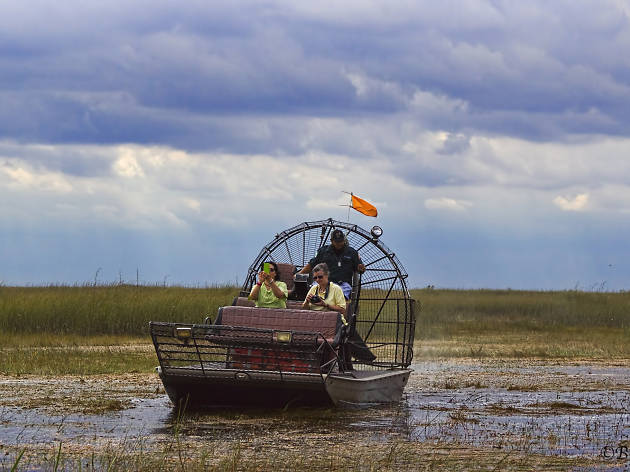 Photograph: Courtesy CC/Flickr/Brian Evans
Everglades Air Boat and Alligator Tour
Explore the Everglades' vast ecosystem while keeping a safe distance from the crocodiles, snakes and other creatures that inhabit the national park. These flat-bottom boats go fast, like hair-blowing-in-the-wind fast, but that's part of the fun. The tour concludes with an alligator show on land. $75
Photograph: Courtesy CC/Flickr/Brian Evans
7
Photograph: Courtesy Viator
Velvet ropes and bouncers can be a real buzzkill. Bypass the trappings of a night out in South Beach with a ride on this party cruise aboard El Loro, featuring a live DJ, a cash bar and plenty of neon lights to keep your lousy dance moves under wraps. $22
Photograph: Courtesy Viator
8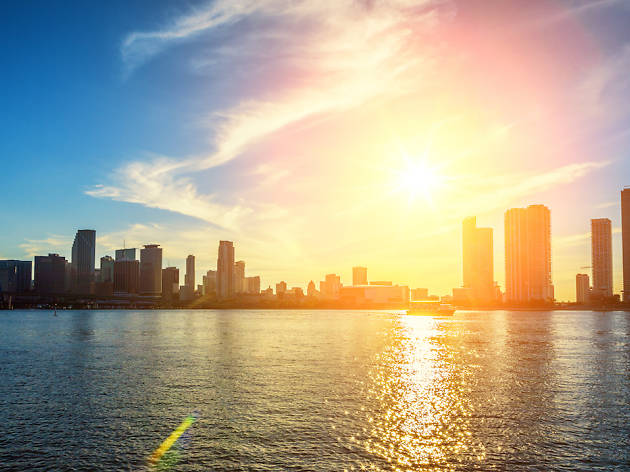 Photograph: Shutterstock
Dates, celebrations, anniversaries—every special occasion befits a private boat tour. Pick your date, time and friends (the boat accommodates six) and leave the rest up to your captain, who steers you through the calm Miami waters during this two-hour tour. Refreshments are served on board and guests have the option to stop and take a dip, so plan accordingly. $499
Photograph: Shutterstock
Pontoon boats aren't just for relaxed afternoons on the lake, namely because South Florida doesn't have many of those. But you can have your own seaplane adventure on the bay aboard a captained vessel large enough for you and nine friends. Your tour includes life jackets but you're welcome to bring food and drinks. $350
Photograph: Courtesy CC/Flickr/Phil! Gold
10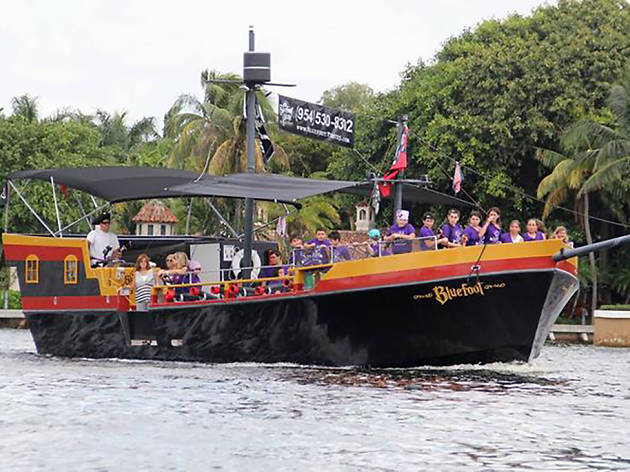 Photograph: Courtesy Viator
Fort Lauderdale Family Pirate Cruise
Feel like a real-life pirate as you search for sunken treasure aboard the Bluefoot decked in black skull flags. Kids learn seafarers' slang and get their faces painted before using water cannons to stave off attacks from the evil Barnacle Bill. Everyone goes home with loot: a pirate certificate and a bag of pirate's booty. $19
Photograph: Courtesy Viator
Show more
Looking for things to do on land?
These sightseeing adventures lead the way to the city's top sights and eats
More to explore