The best waterfront bars in Miami
Thirsty? Sidle up to one of the best waterfront bars in Miami and enjoy cocktails with a side of spectacular views.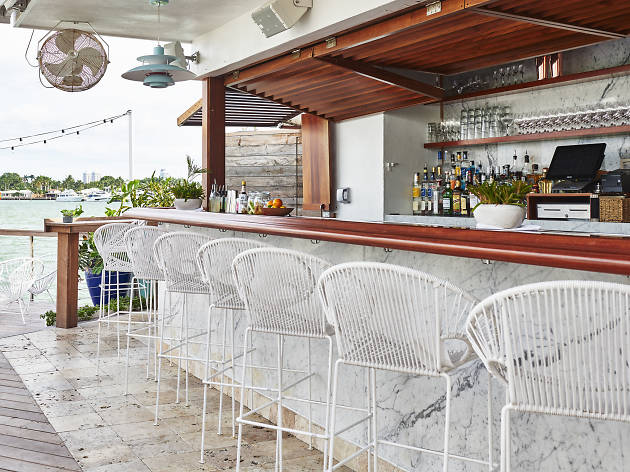 When you've found a favorite watering hole—like one of the oldest bars in Miami—it's tough to stray. If a killer happy hour deal won't sway you to try something new, perhaps a round of drinks while you watch the sun setting over South Beach will. In that spirit, here are the best waterfront bars around town for drinking in the view…and a few cocktails. Mega-yachts, optional.
Best waterfront bars in Miami