Here's where you can see New Year's Eve fireworks in Miami
Welcome 2019 with a bang at our picks for the best spots to catch New Year's Eve fireworks in Miami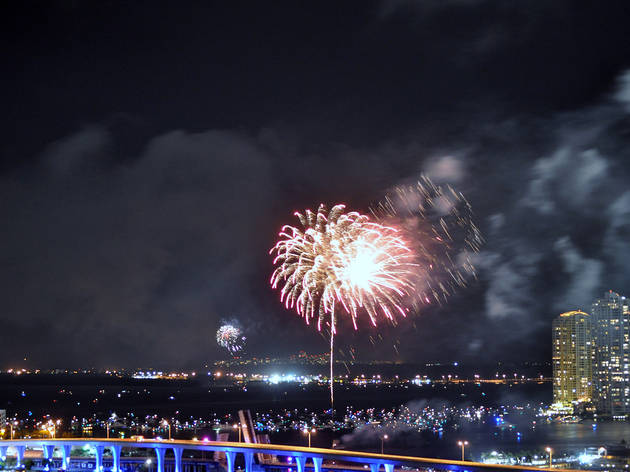 Second only to watching the big orange ball drop in Downtown, New Year's Eve fireworks in Miami is a holiday must. Sure, many people light sparklers but the real pyrotechnic displays are the ones you'll catch in South Beach, Coral Gables and other Miami neighborhoods. There are a ton of New Year's Eve events to keep you busy on the last day of the year, but if you really want to send off 2018 with a bang, we suggest checking out these awesome New Year's Eve fireworks displays.
RECOMMENDED: New Year's Eve in Miami
Where to see New Year's Eve fireworks in Miami
The Coral Gables hotel is a prime spot for New Year's Eve, with its fancy gala and Studio 54-themed disco party. But even if you don't have top dollar to spend inside, you can still make your way to the property's golf course to catch a free firework display at midnight.
Photograph: Courtesy CC/Flickr/Kenneth Garcia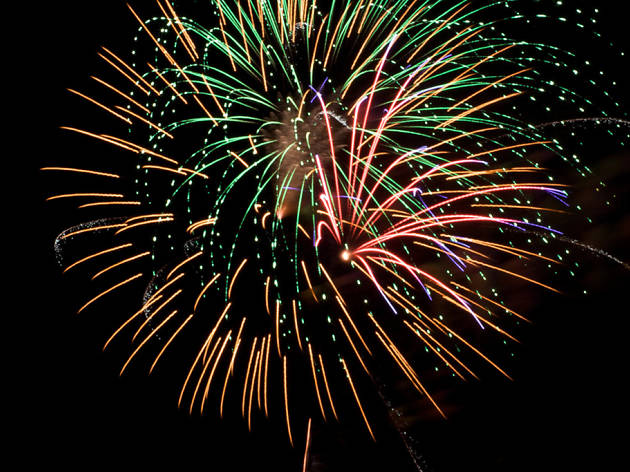 Photograph: Courtesy CC/Flickr/Jeff Golden
City of Miami Beach's New Year's Eve Celebration
You'll want to brave the crowds to nab a prime spot on Ocean Drive for the City of Miami Beach's annual New Year's Eve fireworks display. The block party is free for all to attend, plus you'll find street vendors and performers to keep you fed and entertained until the clock strikes midnight. At Ocean Dr and Ninth St.
Things to do, Walks and tours
Get as close as you can to the fireworks on a New Year's Eve cruise through Biscayne Bay. The yacht sails past Downtown, South Beach and Fisher Island, giving you the ultimate vantage point to catch the city's most dazzling pyrotechnic displays. Four hours of food, booze and music sweeten the deal.
Miami's answer to New York City's ball drop is the giant illuminated orange that lowers from the side of the InterContinental Hotel in Downtown—turning Bayfront Park, Biscayne Boulevard and the surrounding areas into our own version of Times Square. It's just as jam-packed as NYC but significantly warmer. Bring the family or go kid-free at Pitbull's annual Food and Wine event.
The ticketed party is where you'll drink poolside all night while dancing to music by DJs Derek Walin and Ben Nigrelli. In between swigging cocktails and trying not to fall in the pool, don't miss not one but two fireworks displays: Downtown Miami's iconic show to the west and South Beach's annual celebration to the east (you might have to crane your neck for this one).
Take the celebration indoors and keep the party going late
You know, for the hangover.