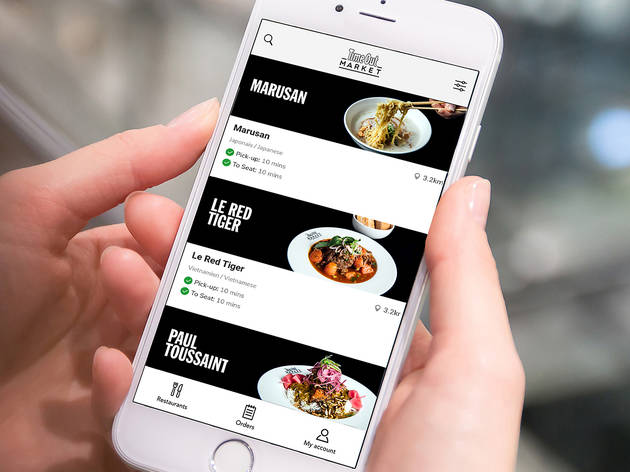 Time Out Market Montréal is open—here's how the new setup works
Time Out Market Montréal has reopened, now with new safety measures, a new app and more—here's what you need to know
Posted: Friday July 10 2020, 10:09a.m.
Big news, Montrealers! You can once again dine on food from the best chefs and restaurants in the city at Time Out Market Montréal, whether you want to dine in with good company or grab something for takeout or delivery.
RECOMMENDED: Full guide to Time Out Market Montréal
One of the things we love most about Montreal is its vibrant culinary scene—chefs, restaurants and bars are one of the most important parts of this city's culture, and things just don't feel the same if we can't enjoy all of the wonderful food and drink it has to offer. That's why we've reopened the doors to the market, to give Montrealers access once again to the best tastes in town in an environment that's both enjoyable and safer than ever.
Following a temporary closure that lasted more than 100 days to help fight the spread of COVID-19, our doors are once again open to the public with a lot of new safety measures for public health and ways to order up from the best chefs and restaurants in Montreal. It might feel a little different at first, but trust that it's still the same great place to gather (with social-distancing, course!) and get a taste of the city.
We're gradually rolling out our full selection of chefs in phases. Right now, you can dine on Neapolitan-style pies from Moleskine; Portuguese chicken unlike any other from Romados; chef Paul Toussaint's Caribbean fare; Japanese ramen, curry and teishoku from Marusan; amped-up Vietnamese street food from Le Red Tiger; and expertly crafted pasta and antipasti like no other from Il Miglio.
Thirsty? No problem. All of our bars are open right now as well, from our two non-alcoholic soda bars with crafty mocktails to our wine bar, beer bar and our cocktail bar with a menu made up of recipes from some of the best bars in town.
Want entertainment? Sign up for a class with with our cooking school hosted by Ateliers et Saveurs, where you can hone your skills in the kitchen or learn new ones, or check out Signé Local's retail shop with its full-to-burst selection of products and curios from local artisans and artists.
We're doing our part to make everyone feel comfortable at the market—check out all of our new measures for public health safety here. We want to enjoy yourself while you're at the market, so stay safe and be kind during your visit: Practice safe social distancing, wash your hands at our bathrooms or sanitize them at one of our stations, respect the floor signage, and please keep groups to a minimum of 10 people from a maximum of three (3) households. We highly recommend you wear a mask when you're not eating or drinking in preparation for when masks are mandatory in Quebec.
Take a look at the vibes we've captured: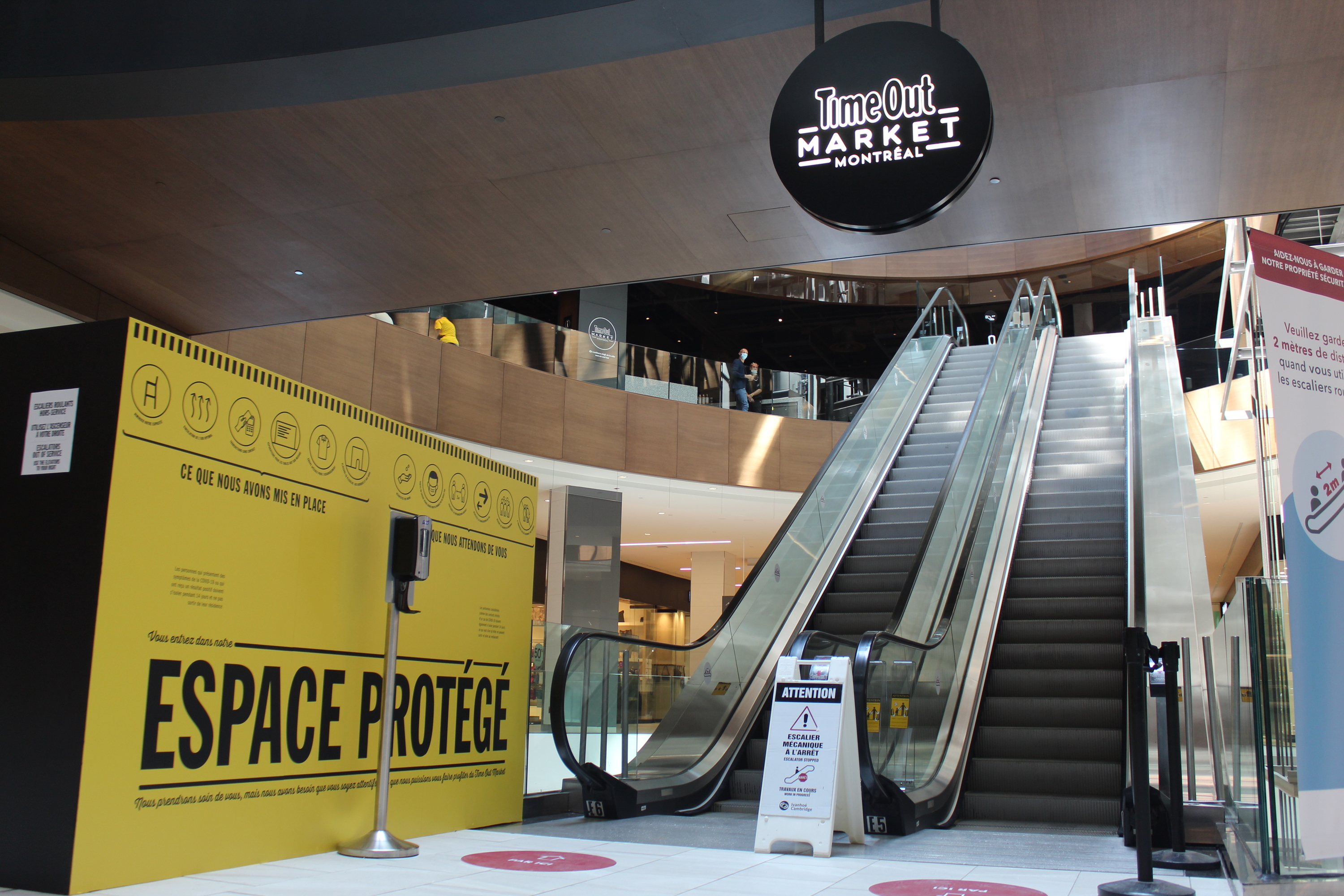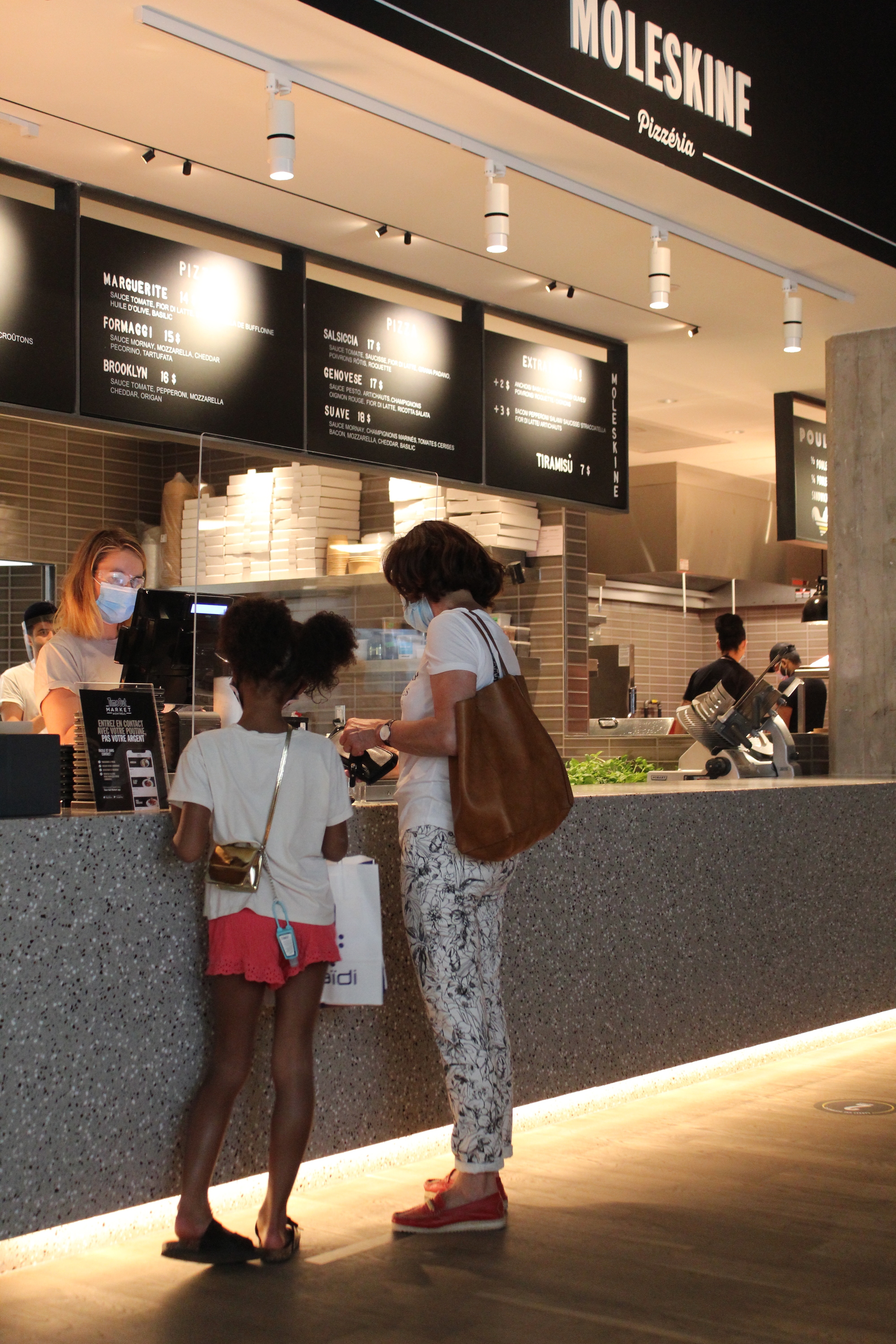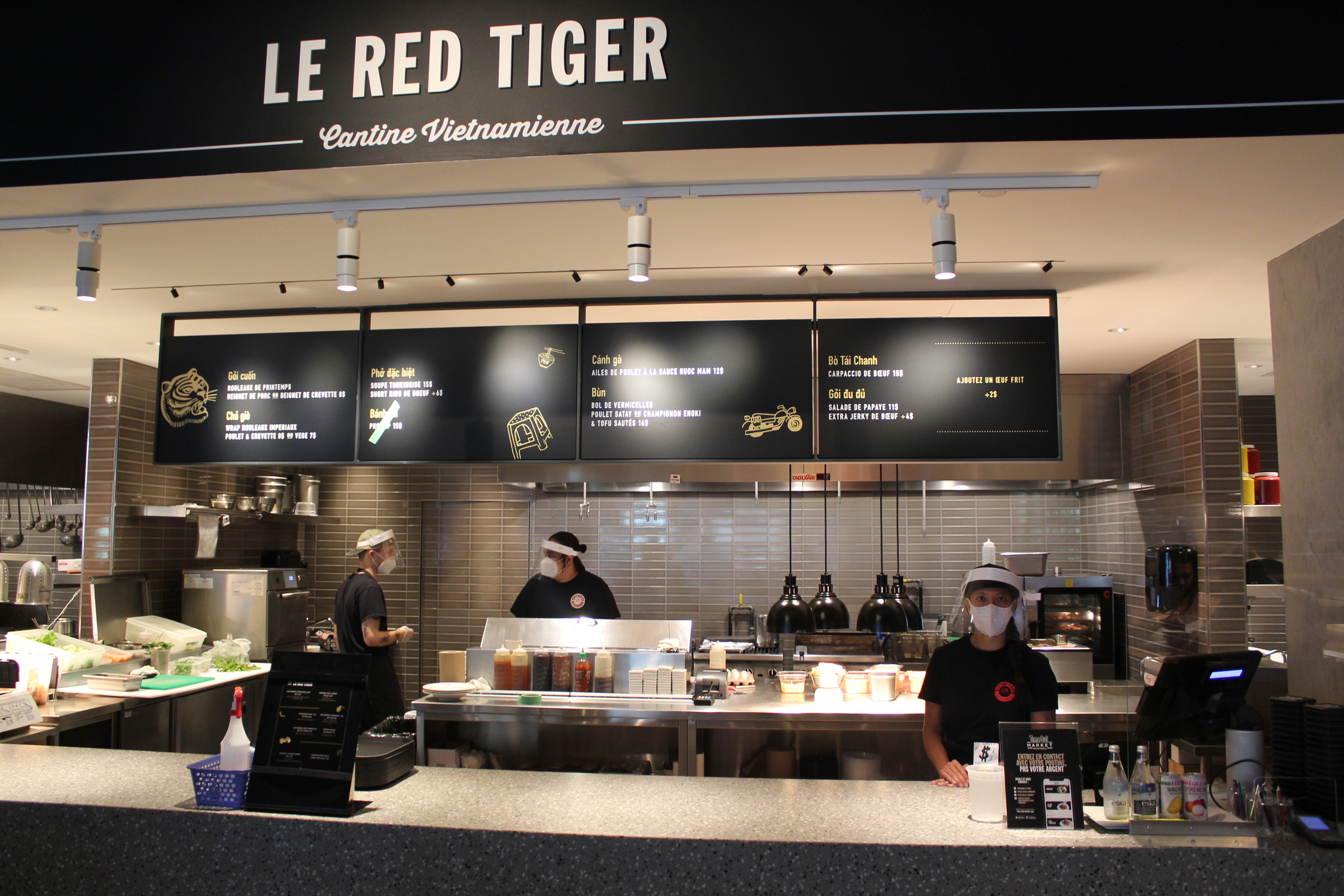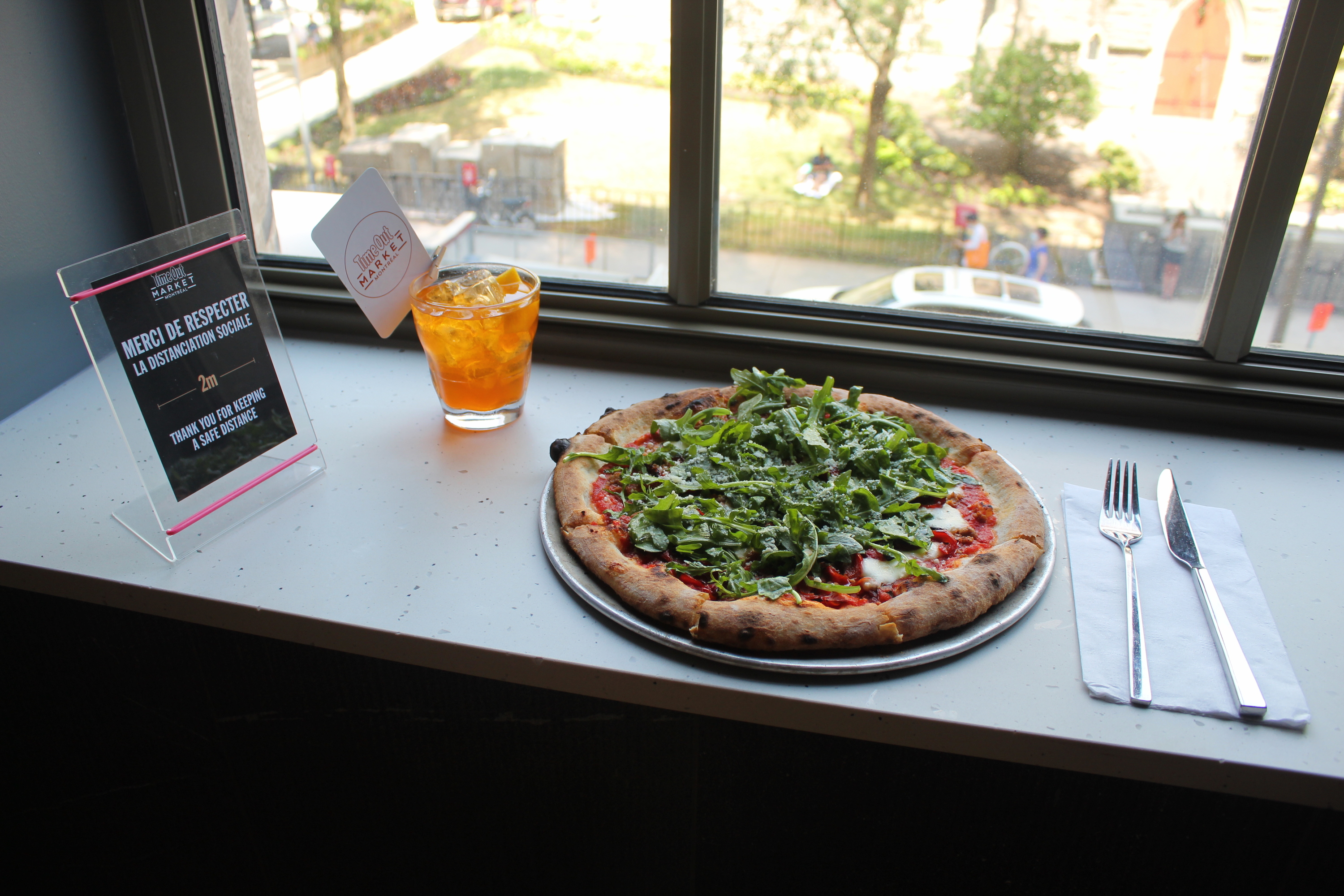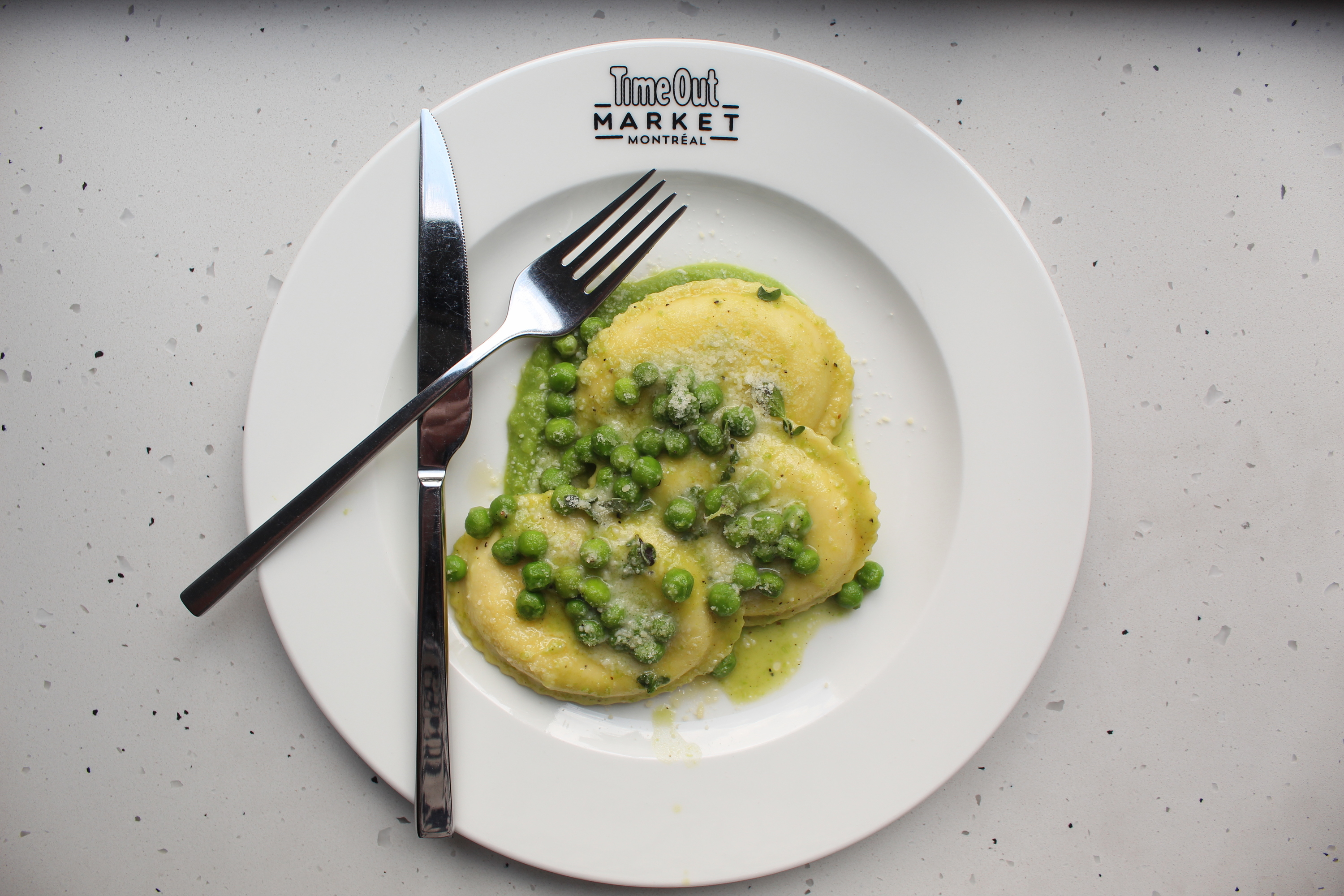 Time Out Market Montréal is open seven days a week: Sunday through Thursday from 12pm to 8pm, Fridays and Saturdays from 12pm to 9pm. The bars will be open one hour later than the restaurants each and every night. You can find it inside the Centre Eaton de Montréal at 705 Sainte-Catherine Ouest, niveau 1.
Most popular on Time Out
- International flights from Montreal with Air Transat begin in two weeks—here's where you can go

- The Orchestre symphonique de Montréal is doing surprise pop-up performances across the city
- Montreal's Kiara aims for the stars on Canada's Drag Race

- The Phi Centre's new rooftop stage for live music launches today with free shows

- Chinatown's premiere fine dining destination Orange Rouge announces its closure after 7 years
Share the story