This February, Time Out Market Montréal is helping to spread the love!
Check out 5 ways to meet someone new, or try a new cocktail, at the Market this month:
1. Customize a cake
Give the gift of the most moist, delicious olive oil cake in town. From February 10-14, Olove Cakes will be selling personalized handmade olive oil cakes. Customize a message using up to 15 characters and get a complimentary rose (with the option to upgrade to a bouquet). Inspired by nonna (and that famous Kardashian TikTok), the cakes come in three different sizes (original, mini, and très mini) and flavours including a vegan and gluten-free option.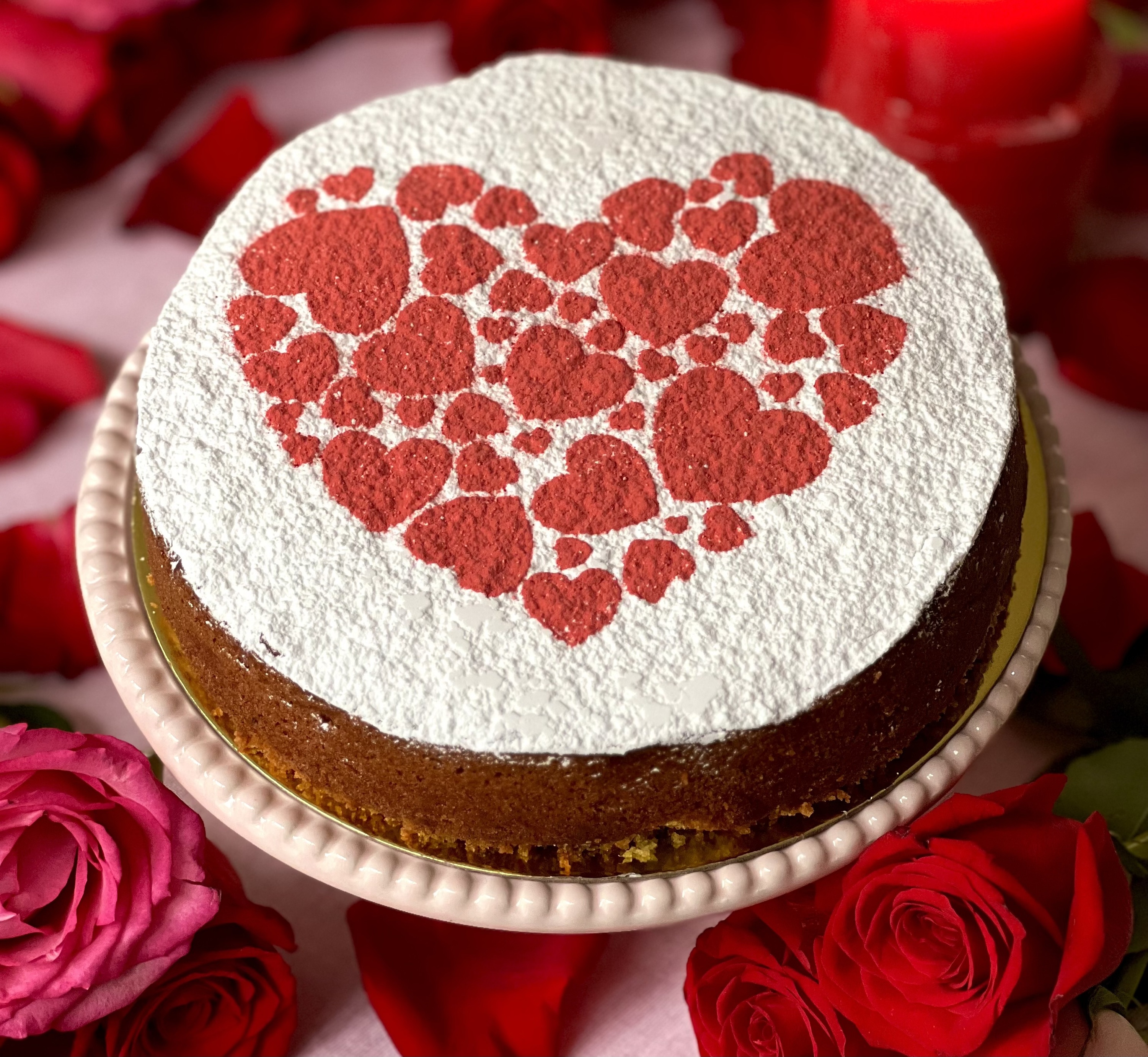 2. Fall in love with a new game
Hosted by our DJ, join us for a night of playing "Scratchmakers" where you may also match with someone! Don't miss an evening of flirty fun (and a few cocktails crafted by some of the city's most romantic speakeasies) on the last two Thursday's of the month (February 16 and February 23).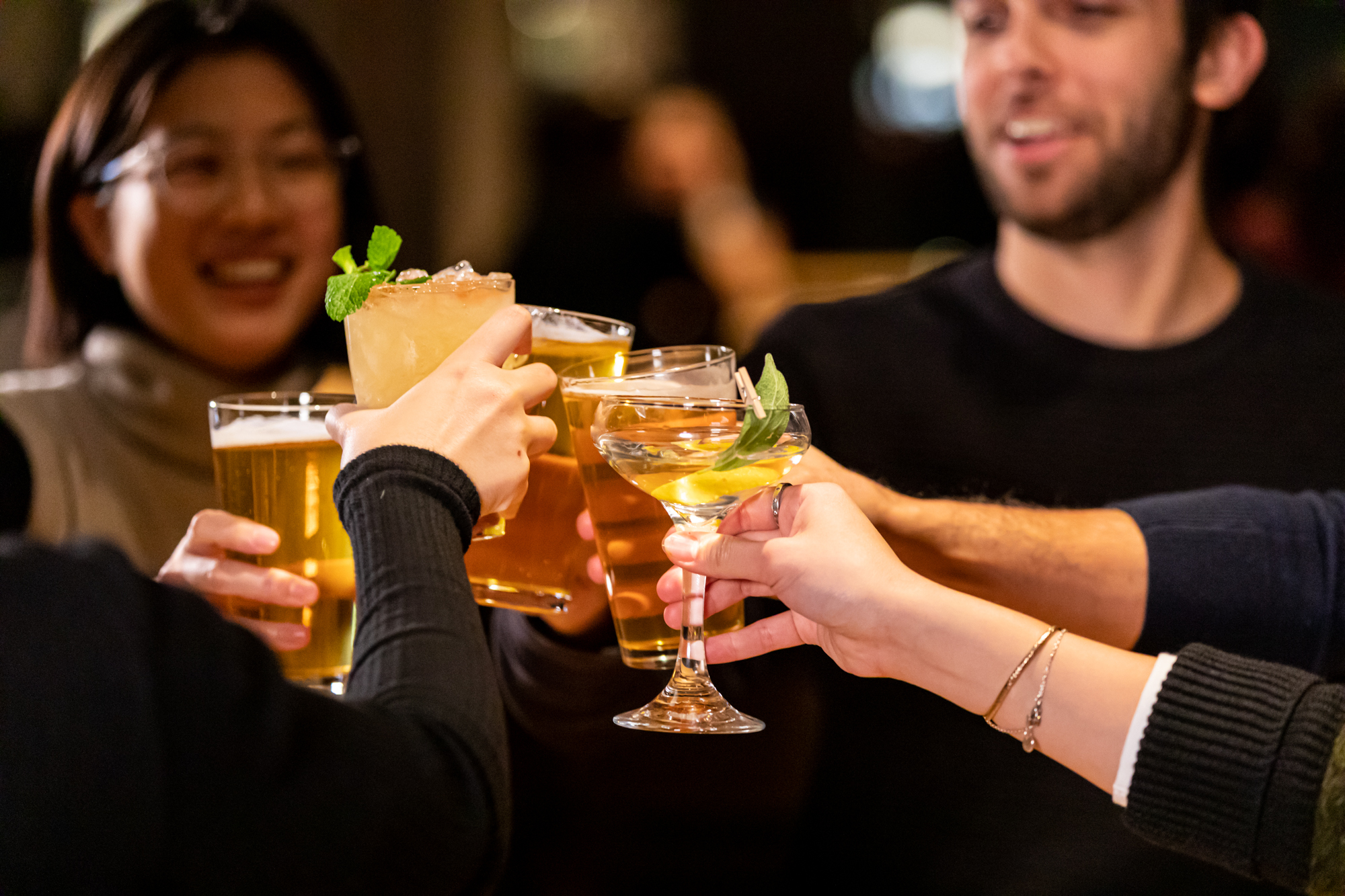 3. Design a paddle board
Who doesn't love a paddle board? Wavellon—the high end paddle board manufacturer known for their ultra-designed boards created by famous artists—will be at the Market on February 10-11. The artist CLAF, born in La Tuque, Quebec, will be onsite to meet art lovers and create live artwork. Bonus: all boards will be offered at 20% (1 board) and 30% (2 boards) discount, with a complimentary box of chocolate.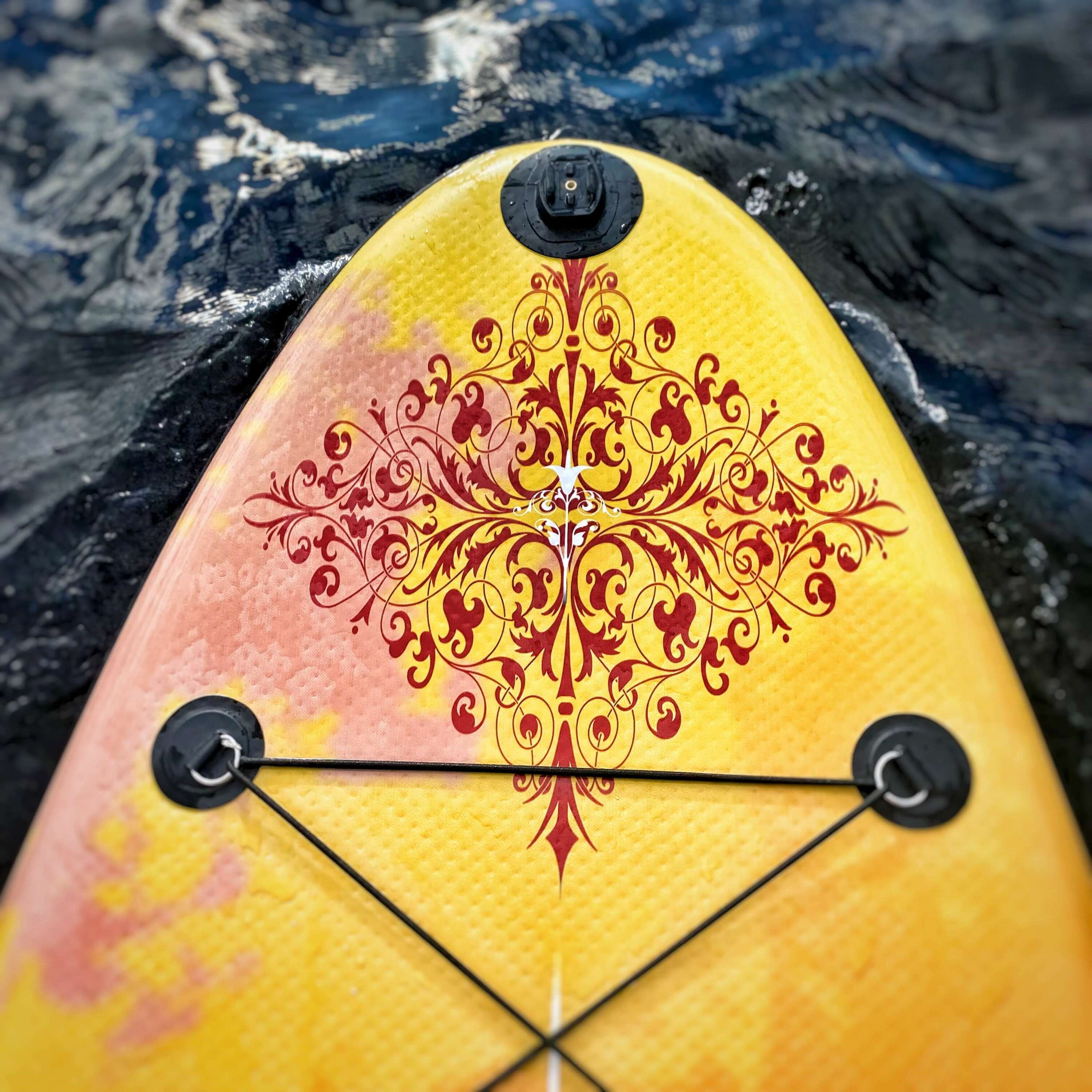 4. Sip a love-ly cocktail
The expert mixologists at Time Out Market Montréal have concocted the perfect Valentine's Day cocktail called "Love Dome". It's an intoxicating mix of Tequila, Vermouth, Luxardo Maraschino Liqueur, Zap Sour, raspberry syrup, a dash of grapefruit juice and a few drops of geranium water.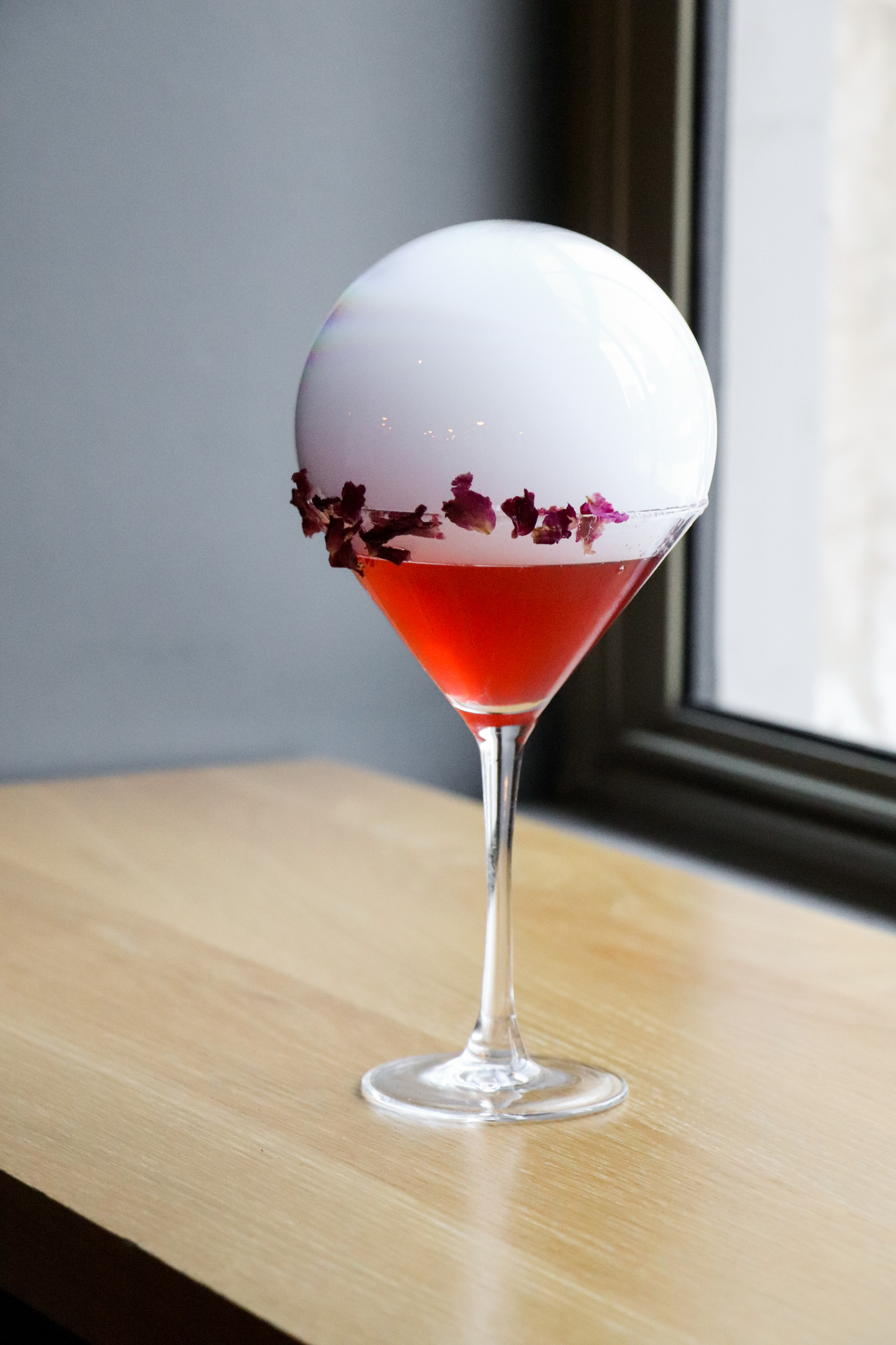 Check out the recipe below:
Love Dome
In a shaker filled with ice cubes, mix & shake:
1.5 oz Tequila "Cazadores Reposado"
0.75 oz Vermouth "Rouge Gorge"
0.25 oz "Luxardo Maraschino" Liqueur
0.25 oz Zap sour
0.25 oz Raspberry syrup
0.5 oz Grapefruit juice
2-3 drops of geranium water
Double strain in a cold martini glass with a rim of rose petals. Form and gently lay down on top a Flavour Blaster fragrance bubble.
5. Spread the love
Don't forget to share the love! Take advantage of the on-site photobooth's fun backgrounds and stickers, and look for the table stickers so you can scan and post your photos using #timeoutmarket and our special Instagram filter.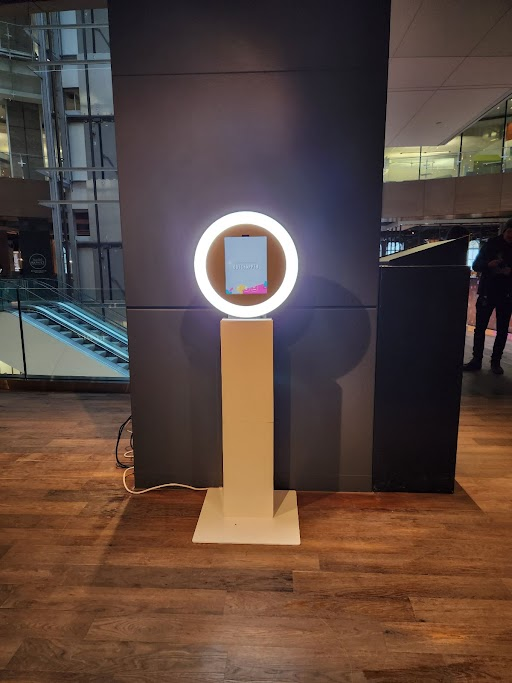 For more information about Time Out Market Montréal, click here.
RECOMMENDED:
Complete guide to the best things to do in Montreal
Most romantic restaurants in Montreal
59 best bars in Montreal right now
Best speakeasies and hidden bars in Montreal