Time Out Market Montréal's Beer Bar is featuring another of our favourite local microbreweries this March: Microbrasserie Vox Populi.
What makes Microbrasserie Vox Populi so special?
This brewery stands out from all the other local microbreweries by offering beers with a very unique twist.
Whether it's a Milkshake IPA, a Double Fruit Punch, or a Hop Orange, your taste buds will never be disappointed.
From the extra juicy IPA with orange and tangerine juice (expects citrus freshness in every sip) to the Milkshake IPA (the perfect marriage between vanilla and fruity hops), Microbrasserie Vox Populi is constantly pushing their limits to create beers with unique flavours that challenge their creativity and expertise.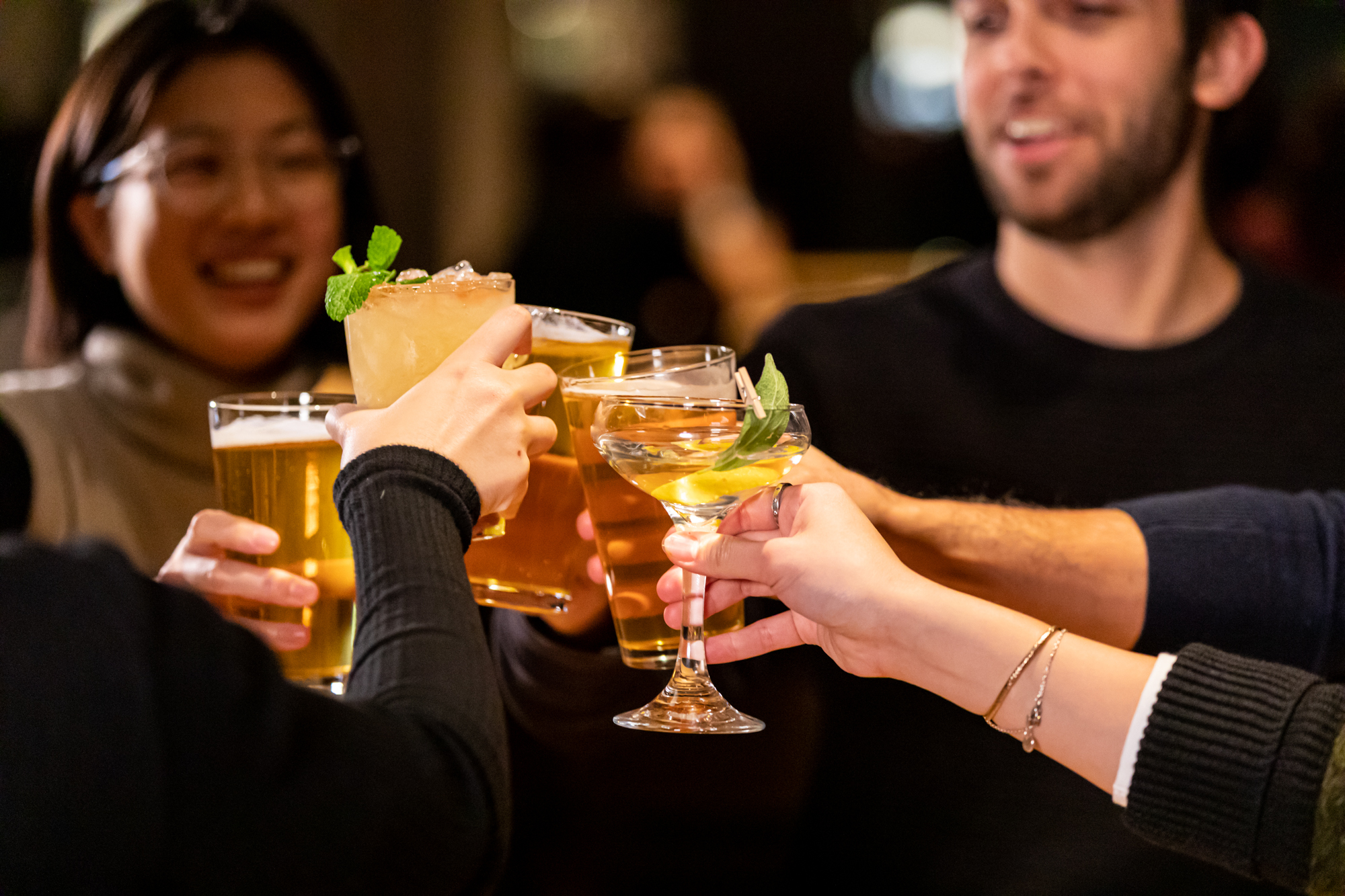 When are the free tastings at Time Out Market Montréal?
Don't miss the official tasting day on Wednesday, March 8 from 5-8pm at the Time Out Market Montréal Beer Bar (one of six bars at Time Out Market Montréal).
You'll have the opportunity to meet the brand ambassador during happy hour and soak up his expertise while you sip on Microbrasserie Vox Populi's brews.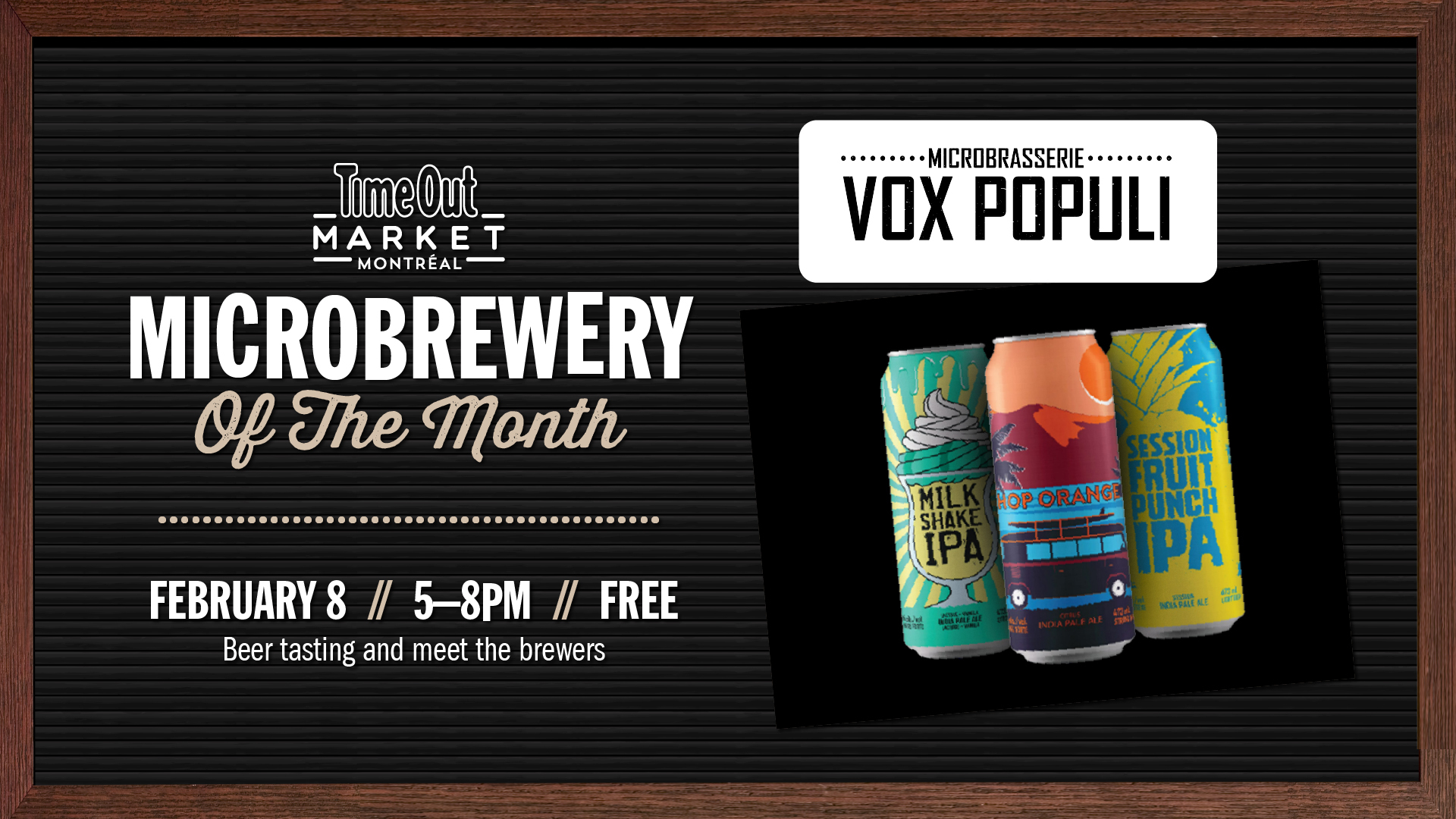 What beers will be available at the Market?
Hop Orange
This Tropical IPA with added citrus juice has flavours of orange and tangerine, with mild bitterness and a side of extreme drinkability.

Milkshake IPA
Expect an IPA in all its decadence where premium vanilla and fruity hops meet (think: citrus milkshake).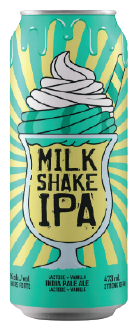 Session Fruit Punch
This light, refreshing and equally tasty version of the fruit punch IPA family is an explosion of tropical fruit.

Each month, a local microbrewery is invited to offer a selection of its best products at the Time Out Market Montréal beer bar. For more information on Microbrasserie Vox Populi click here.

RECOMMENDED :
The complete guide to the best bars in Montreal
The best hidden speakeasies in Montreal
Ultimate guide to the best nightlife in the city
39 best things to do in Montreal