For the fourth month in row, the Beer Bar at Time Out Market Montréal is putting the spotlight on one of our favourite local microbreweries: Pit Caribou.

Founded in 2007, Pit Caribou was the first microbrewery to open in Eastern Quebec. Brewed in the charming fishing village L'Anse-à-Beaufils, near Percé, Pit Caribou's beers are as refreshing as the views of the Gaspé Peninsula from the brewery's terrasse.
What makes Pit Caribou so unique?
The name "Pit Caribou" is based on a character, Pit Caribou (the village bon vivant), from an old black and white Radio-Canada soap called Les Belles Histoires des Pays d'en Haut that Francis Joncas—one of Pit Caribou's founders–watched as a child.
The hundreds of beers that Pit Caribou has created over the years are also clearly built on character. Founded by Francis Joncas and Benoit Couillard in 2007, Pit Caribou's first two beers were made in an old seal processing plant using retrofitted dairy farm equipment.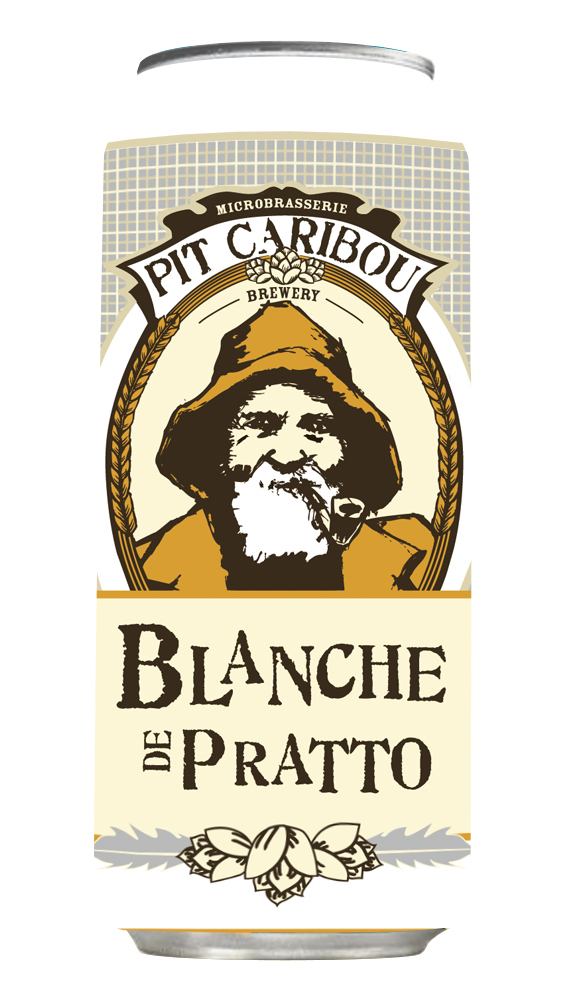 Modernizing, expanding and winning awards over the years, fast forward to 2019 when Jean-Francois Nellis and Vincent Coderre took over the business (which also coincided with the release of Pit Caribou's canned beer). The duo proudly brew a wide-ranging view of classic, spontaneous fermentation, barrel-aged and limited edition beers.

When are the free tastings at Time Out Market Montréal?
Don't miss the official tasting day on August 10 from 5-8 p.m. at Time Out Market's Beer Bar (one of five bars at Time Out Market Montréal) where you can geek-out with the brand ambassador during happy hour, and soak up their know-how while sipping on their latest brew. (Make sure to stop by the expanded retro arcade and try the new Mario Kart Arcade GP!)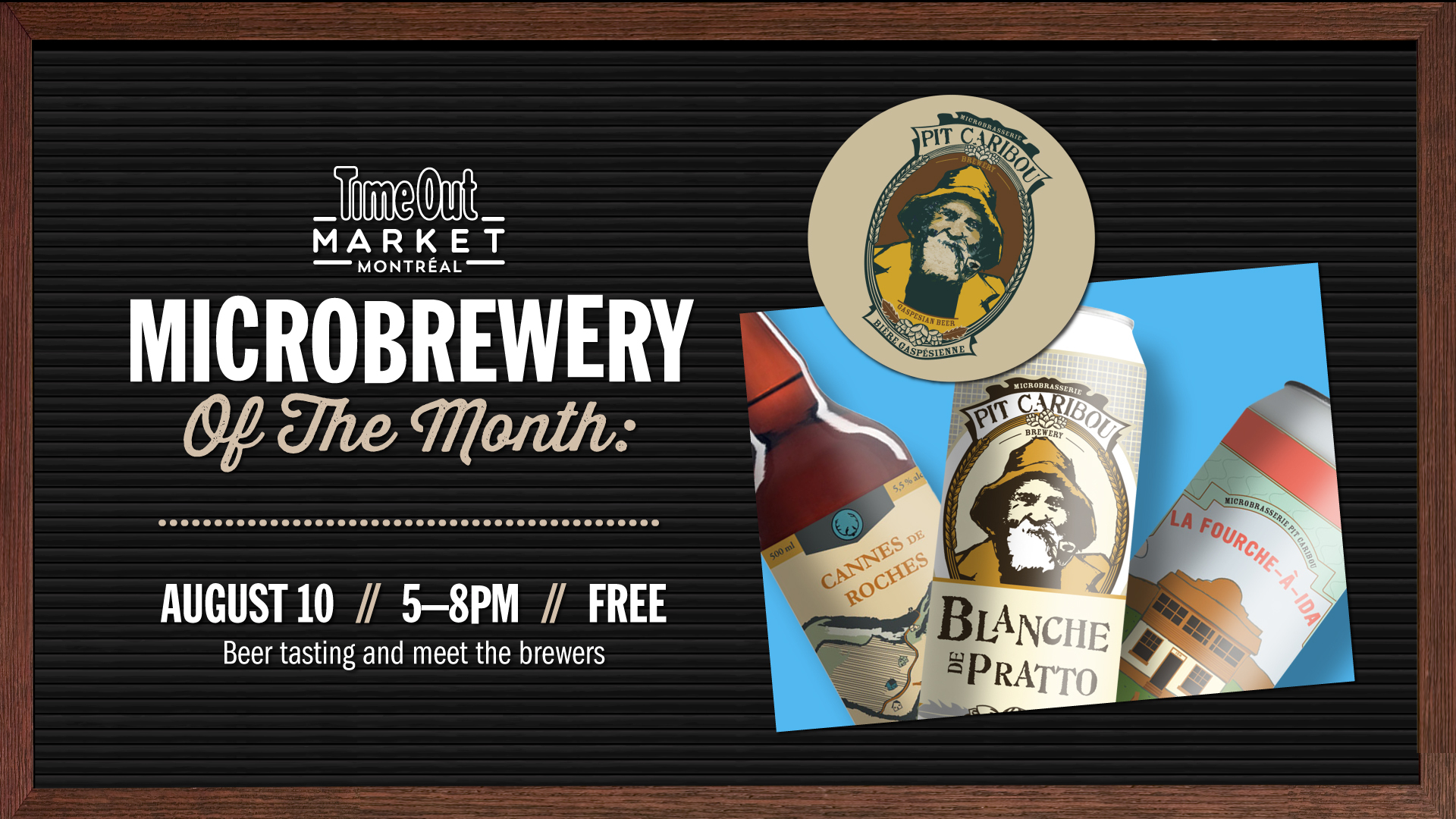 What beers will be available at the Market?
Starting in August, Pit Caribou will be spotlighting three beers: La Fourche à IDA (a fruity, light beer with orange, papaya and mango notes that pairs well with fish or chicken dishes); La Blanche de Pratto (a white wheat beer with flowery, citrus notes that pairs well with salads, omelettes and creamy cheeses) and Cannes de Roches (a sour, funky, slightly spicy rye that pairs well with a ragù, or anything smoked).
Every month, a local microbrewery is invited to offer a selection of its best products at Time Out Market Montreal's Beer Bar.
RECOMMENDED:
Montreal's 15 best secret bars and speakeasies
The best gay bars and LGBTQ+ clubs in Montreal
21 coolest rooftop bars in the city