Like so many others, we've said it before and we'll say it again: Christmas in Montreal is going to look very different this year. To date, Premier François Legault has not yet been open to committing to a holiday plan for Quebec, and with daily caseloads still topping the 1,000 mark, we'll likely see the November 23 deadline for the red alert lockdown extended for at least another 28 days.
There are no gatherings outside and ongoing advisories that limit indoor gatherings, so here's what Montrealers won't be able to do this holiday season, as well as a few ideas for what to do instead.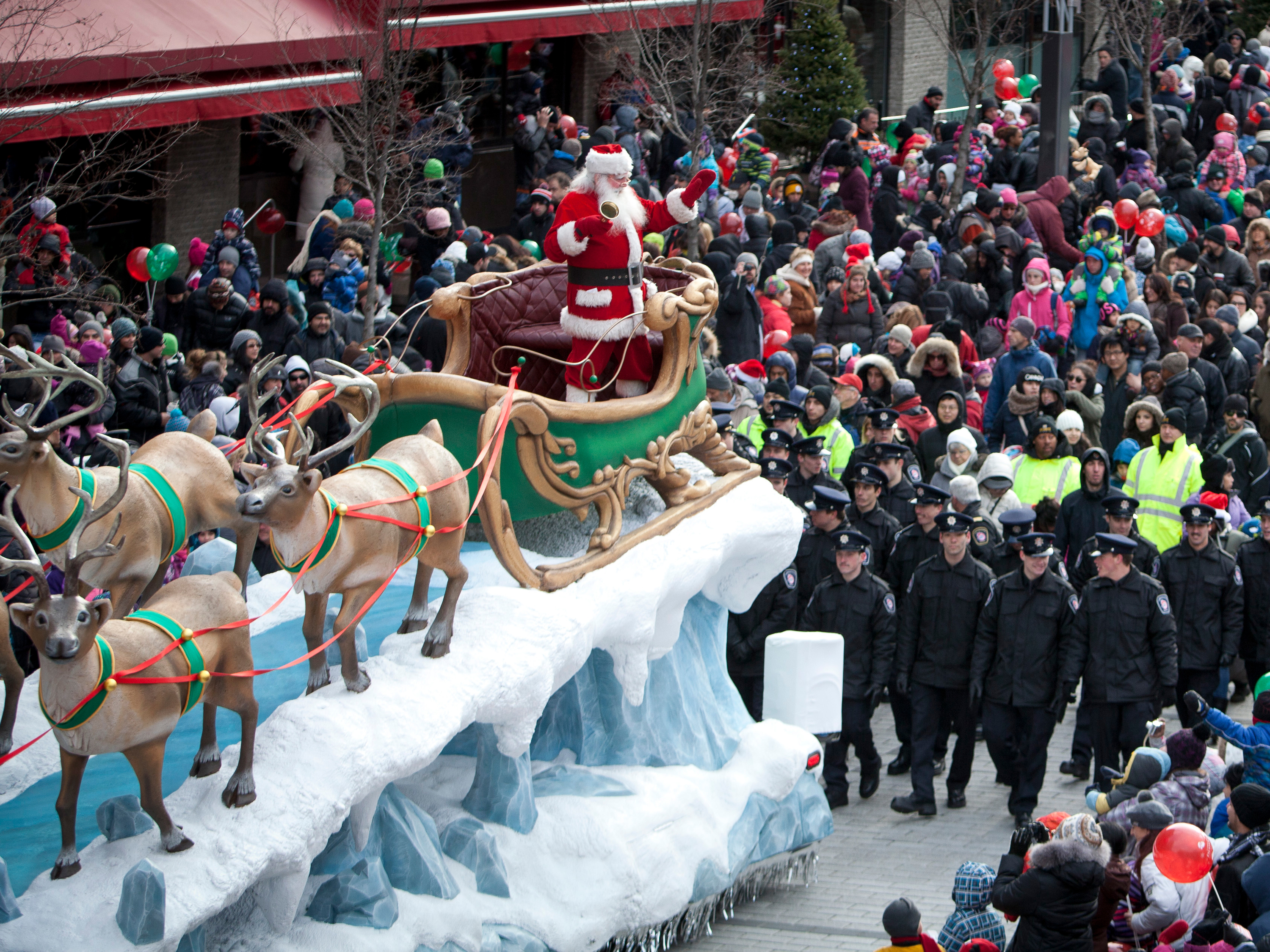 The Santa Claus Parade & Santa at malls
It's not news for anyone stoked to see Santa among a parade of floats downtown that this year's parade is cancelled, as it requires too many people to gather in one place, and holding events in general without people—even in a pop-up fashion—is too difficult when it comes to crowd control. We'll just have to wait until next year for the time being.
Do this instead: If you can't go to Santa, have Santa come to you! The meal kit delivery service Prêt-à-Table has created a Santa program for the kids, where Saint Nick himself will come to your place. He'll follow all the COVID guidelines of social distancing and maskwearing, and he won't enter the house, but children can take a photo with him. He'll be bringing tidings of joy as well in the form of gingerbread or chocolate chip cookie sets that you can bake up after the photoshoot.
Indoor Christmas Markets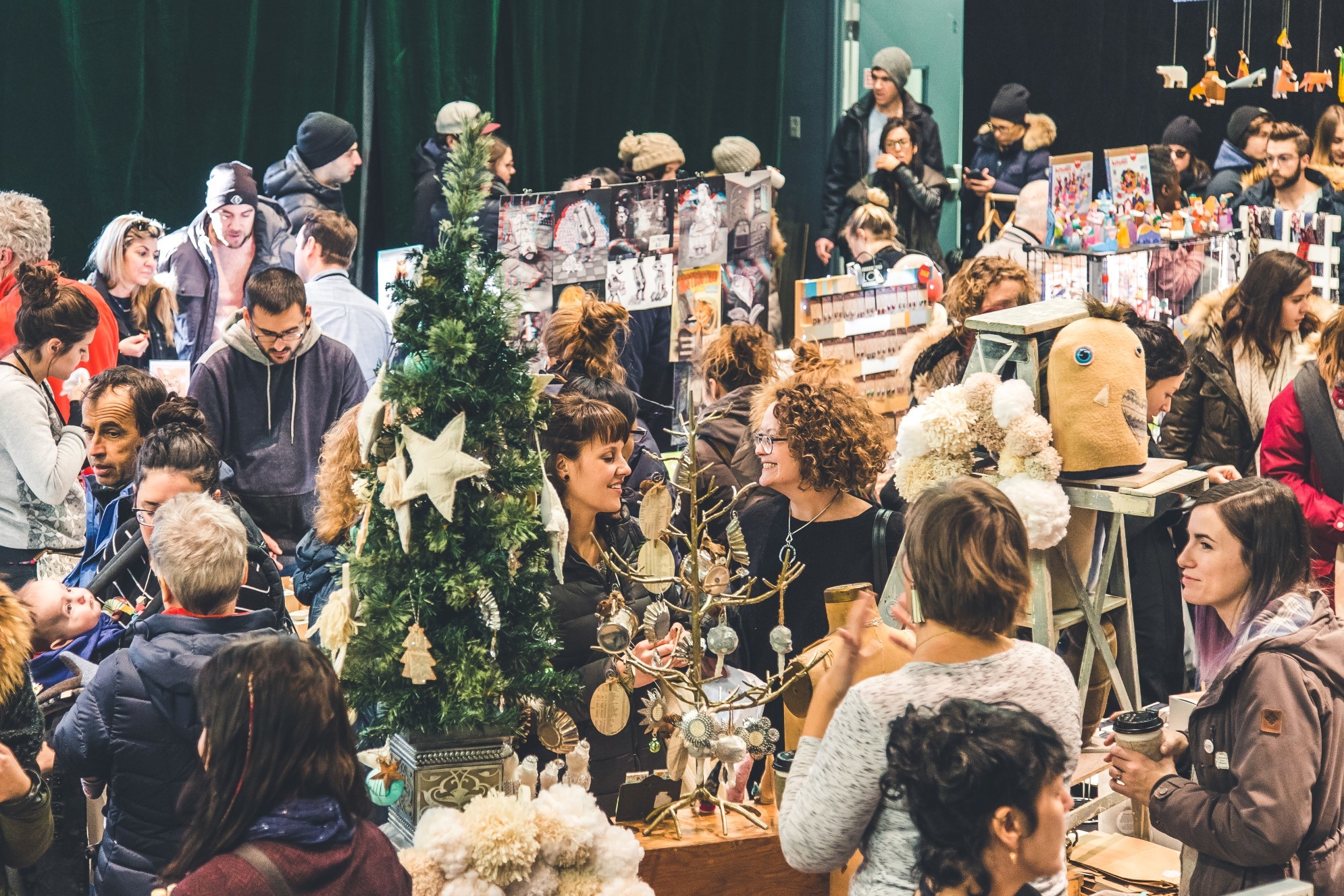 Christmas markets in Montreal as we know them—setting up in church basements, community centres and beyond—are taking a hit this year as we need to avoid indoor gatherings and excessively large gatherings, well, in general. Throw in how we can't be touching the same objects during your typical shopping perusal among hundreds of others, and you can imagine how markets are finding themselves get innovative with their approaches this year.
Do this instead: While the larger Christmas markets we know and love won't be happening, there are a couple of exceptions. Marché Jean-Talon and Marché Atwater are able to continue their festivities so long they're held outdoors, so that means there's plenty of X-Mas tree shopping and goodies to pick up there; pop-ups are happening just about everywhere, from restaurants turning dining rooms into retail spaces to pop-ups that span entire (albeit tiny) neighbourhoods; and some of the most highly-anticipated Christmas markets of the year, like SOUK MTL, is taking place online.
See the lights of the CP Holiday Train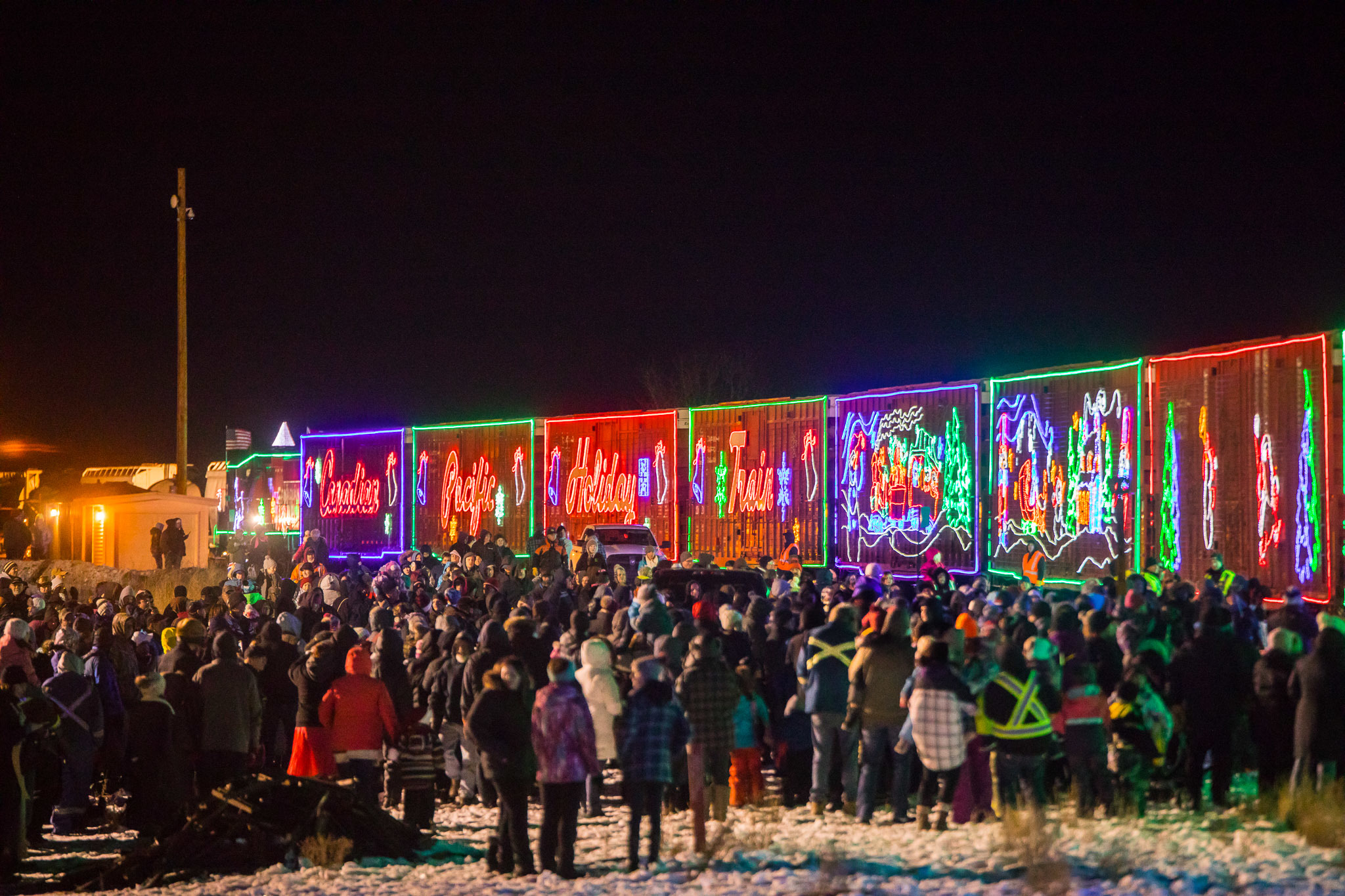 No one can broadcast their Christmas lights this year due to the need to discourage large gatherings, and that means huge events like the CP Holiday Train have cancelled how their normal events. While you could spend the season driving around town to see who's put up lights this year, there are better things you can do with your time after shopping and falling into food comas.
Do this instead: The drive-thru light shows of Illumi have announced that they will be adjusting their seasonal displays after a successful Halloween run, but if you don't have wheels, there are other things you can check out to get into the holiday spirit. For example, from November 15 to mid-March, the Quartier des Spectacles will feature Luminothérapie this year, where ten installations by local artists will be added incrementally to the site—12 giant zoetropes that are activated to trigger flip-book-style animations of images by Quebec illustrators—and Peel Street will be site of a lighting partnership between the Downtown SDC, the Mohawk Council of Kahnawake, Heritage Portfolio, KORLCC and others to put up festive lights on downtown streetsthat tell the history and origins of the Kanien'keha:ka clans.
Christmas parties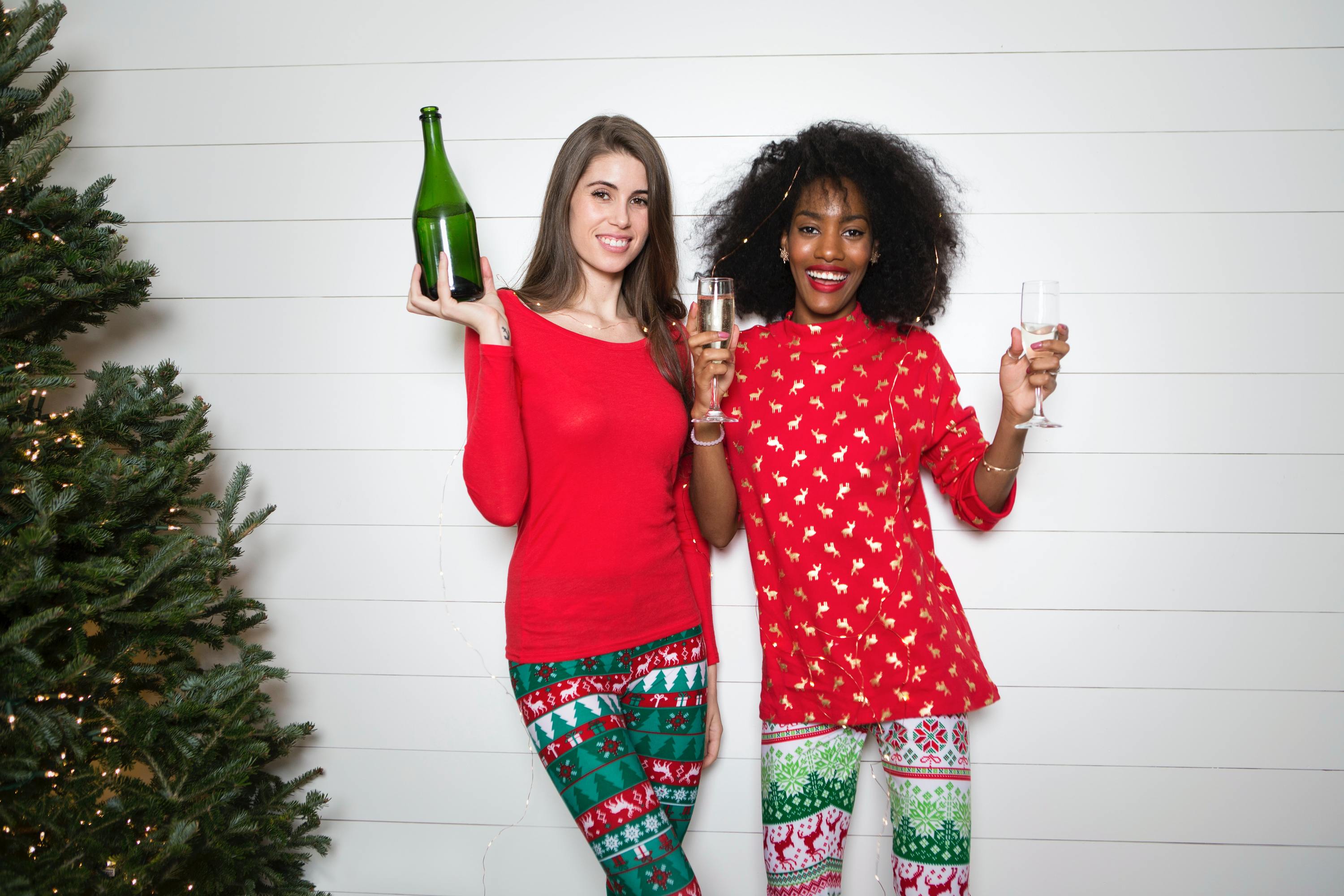 Unless you want to go risking getting a hefty fine after a neighbour narcs on you, you won't be able to do any of the Christmas parties you know and love at home and at the workplace. There is an exception for December 24 to 27 with gatherings of up to 10 people indoors, but it's risky to do. Save yourself the trouble and avoid having to pony up as much as $6,000 to the government for doing gatherings outside the window that shouldn't have happened in the first place.
Do this instead: Firstly, we can't stress enough how important it is to support local restaurants with takeout and delivery in lieu of cooking for yourself—go on, take a break from the oven this season! And while we can't party indoors, but we can (safely) party outdoors within limits. One of the best ways to do that is to plan to go ice skating with a couple friends or hit the slopes of a ski hill, both of which will be allowed this year (just check ahead to see the rules your destination has in place). Finally, while inter-regional travel isn't recommended by the provincial government, mental health is important, so consider a winter getaway at a cabin or chalet near Montreal.
See the Nutcracker at Place des Arts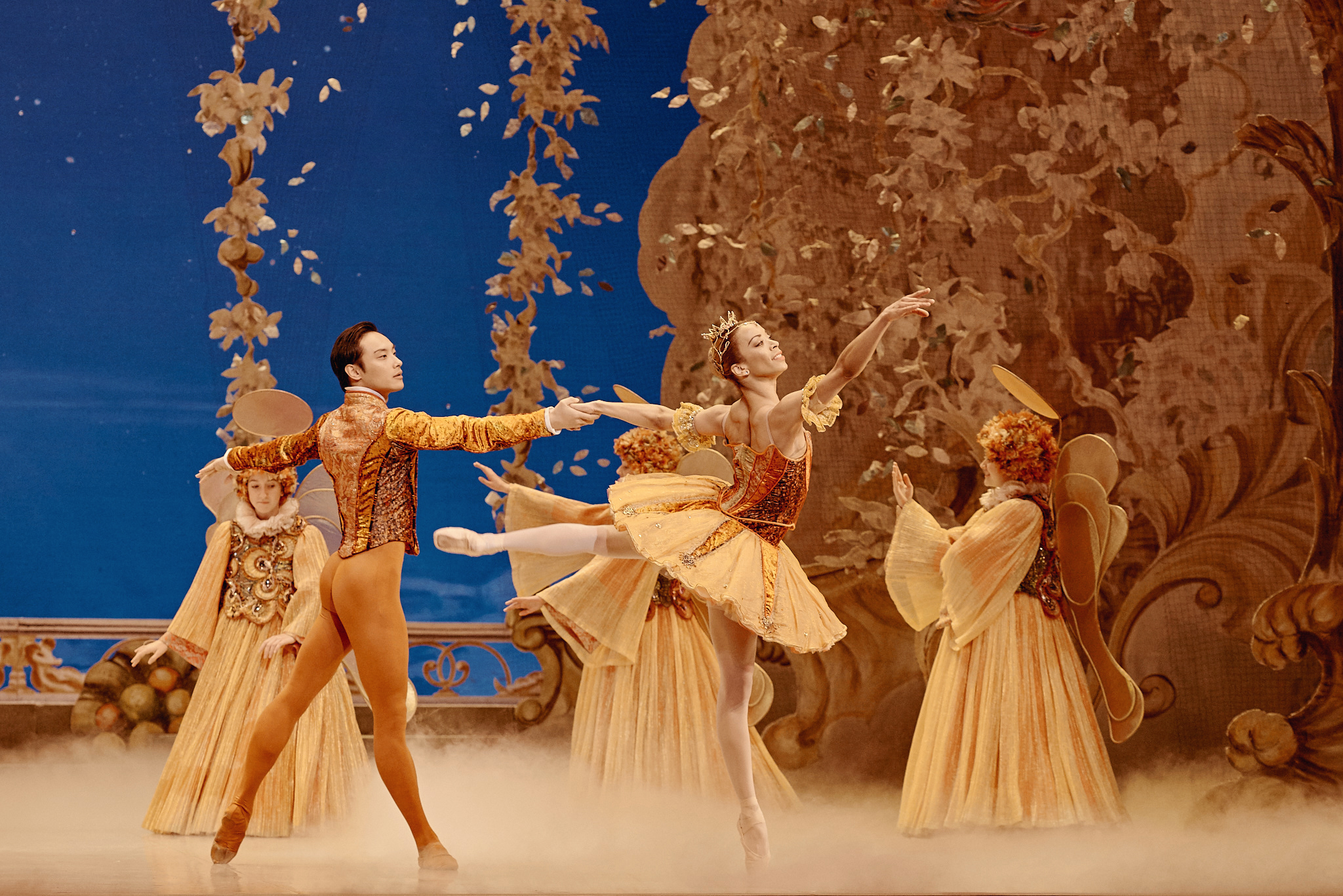 It's one of the most holiday-themed, Christmas-y things we an do at this time of year: Watching Les Grands Ballets Canadiens put on their annual performance of The Nutcracker. Theatres that put on shows like this one are currently closed in Quebec until circumstances improve, and even if they did, the attendance rates would be too low to merit performances.
Do this instead: Surprise! While the Les Grands Ballets Canadiens de Montréal announced the cancellation of the 57th edition of The Nutcracker this year, the annual performance will be presented as a recording of their 2016 show in its entirety on ICI TÉLÉ on Friday, December 18th at 7 PM and on ARTV, as part of LUNDI CULTURE, on December 28th, at 8 PM.
The latest from Time Out Montréal
- Here's food you can listen to: Phi Centre's Soundbites pairs playlists with meals

- All of the digital music and art from Montreal's MUTEK 2020 festival is free online right now

- Montreal's LGBTQ film fest image+nation is going digital with dinner-and-a-movie options

- A Christmas market pop-up is coming to Montreal's Chinatown this weekend with snacks and gifts

- Chef Simon Mathys has left Manitoba to embark on a new restaurant project, Mastard