The best Montreal skiing to hit slopes near the city
There isn't any skiing in Montreal proper, so use this guide to find hills near the city and hit up the best powder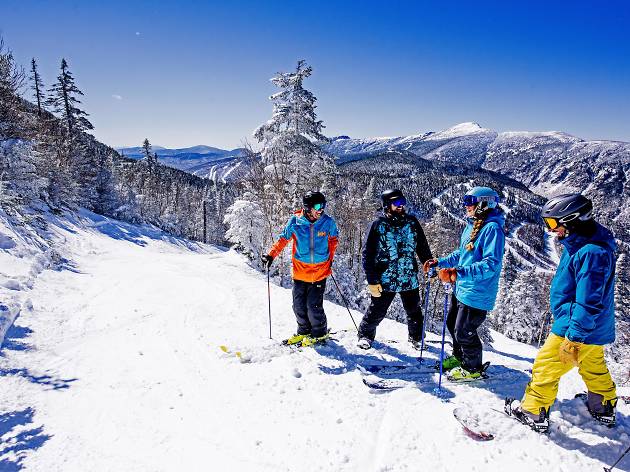 Winters in the city can be brutal, but that doesn't stop us from enjoying all kinds of frosty activities, from choice Montreal skiing options to ice skating, trips to sugar shacks and hitting Mach 3 on a toboggan. There may not be any skiing on the island itself, but there's no shortage of ski hills beyond the city limits to help make the most of the season. Whether you want to head north, east or south, both Quebec and Vermont have a variety of terrains for all skill levels. From short and steep groomers in the Laurentians to powdery glades in the Eastern Townships and weekend getaways in Vermont, a day or three on the slopes is almost enough to justify delaying spring for just a smidge longer. And if staying in the city is more your thing, the best things to do in Montreal in winter will keep you preoccupied between hunts for a cocktail bar to warm you up while you're at it.
RECOMMENDED: Full guide to the best things to do in Montreal
Where to find the best skiing near Montreal
1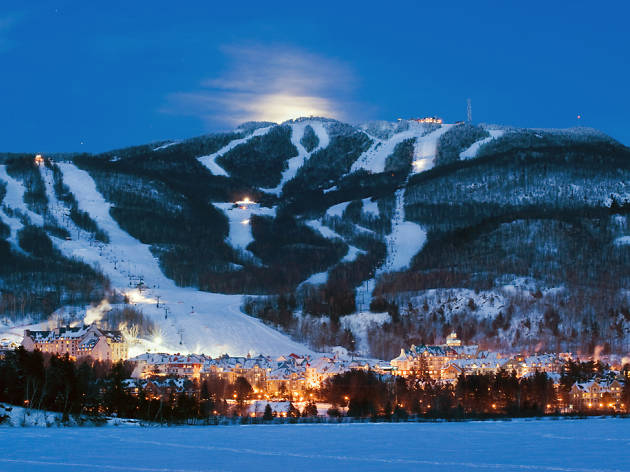 Photograph: Station Mont Tremblant
Probably the best known—and easily the most developed—ski hill in Eastern Canada is Mont Tremblant. Located in the Laurentians about a 2-hour drive north of Montreal, it has both a north and south side with varied terrain for skiers and boarders of all abilities. Come for some turns and stay for the après-ski, which is just as important to the culture here as the sport itself.
Driving time from Montreal: 2 hours
2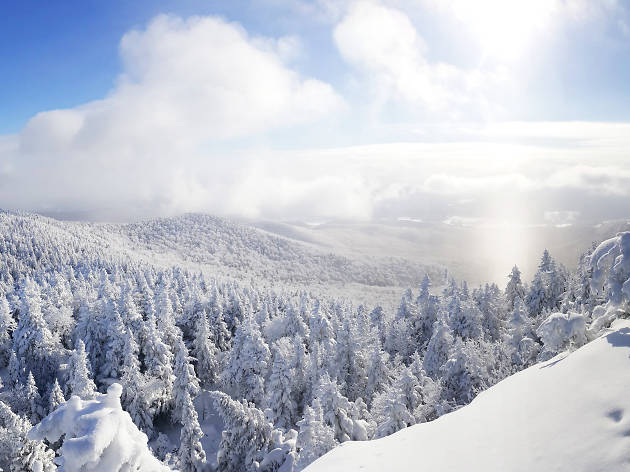 Photograph: On The Edge Hiking
Located in the Eastern Townships near the town of the same name, Sutton is best known for glade skiing. With plenty of space between the trees, you get a more intimate experience than on wide open runs without needing to employ tight turns to navigate obstacles. For those interested in ski touring, Sutton offers two different trail circuits to seek out some fresh pow.
Driving time from Montreal: 1.5 hours
3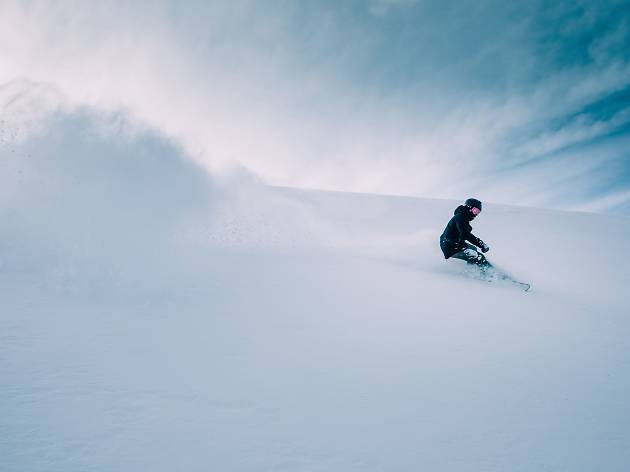 Photograph: Oliver Schwendener
Second only to Mont Tremblant in elevation, the Laurentians' Mont Blanc is arguably as fun an experience but at a fraction of the cost. With 43 runs spread over three different mountains, it's a bit easier to get off the beaten path and find first tracks—if you're there early enough. Its closer proximity to Montreal helps to justify heading north for a half-day if that's all you can spare.
Driving time from Montreal: 1.5 hours
4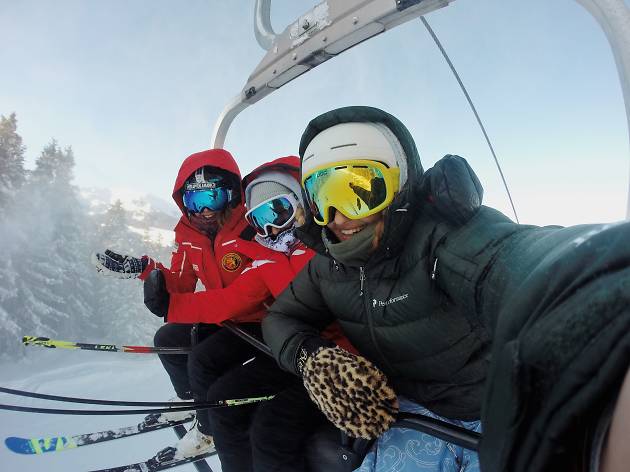 Photograph: Emma Paillex
At just over an hour's drive outside of Montreal (depending on traffic), Saint Sauveur is the closest ski hill in the Laurentians to get to. Its proximity makes it ideal for doing a half-day on the slopes, as well as night skiing followed with a stay in a rental chalet. With over 70% of the hill lit up, skiing at night is practically as good as skiing during the day, so it's totally skier's choice.
Driving time from Montreal: 1 hour
5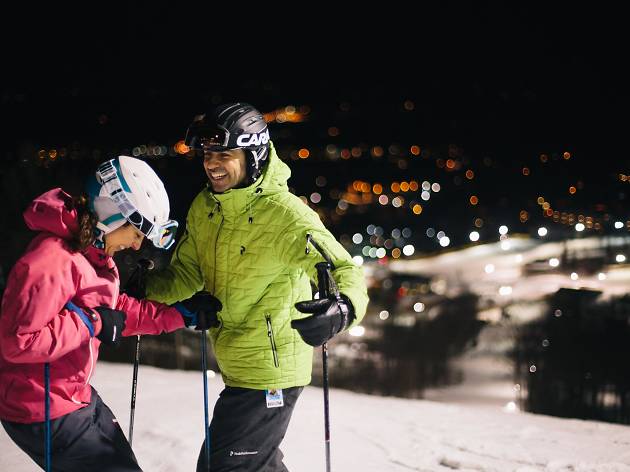 Photograph: Bromont, montagne d'expériences / Olivier Jobin
Skiing at Bromont in the Eastern Townships is well-suited for all times of day, boasting the largest lit terrain for night skiing in North America. They also offer six different snow parks if freestyle skiing or snowboarding is up your alley. Plus, its proximity to Nordic-style spas like Balnea make it the perfect spot for planning some après-ski relaxation. Nothing—and we mean nothing—can beat a dip in a hot tub after a day on the slopes.
Driving time from Montreal: 1 hour
6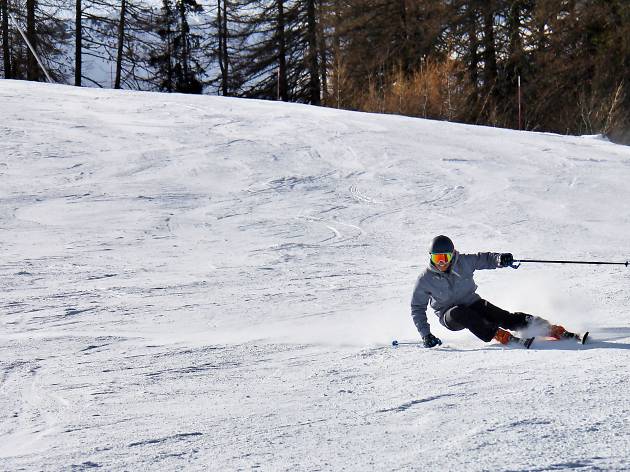 Photograph: Emma Paillex
Considered the Eastern Township's hidden gem, Owl's Head boasts surreal views of Lake Memphremagog as you make your way down the mountain. With six lifts and 51 runs, there's plenty of terrain to choose from, all of which provide different vantage points from which to gawk at the surrounding panoramas.
Driving time from Montreal: 1.5 hours
7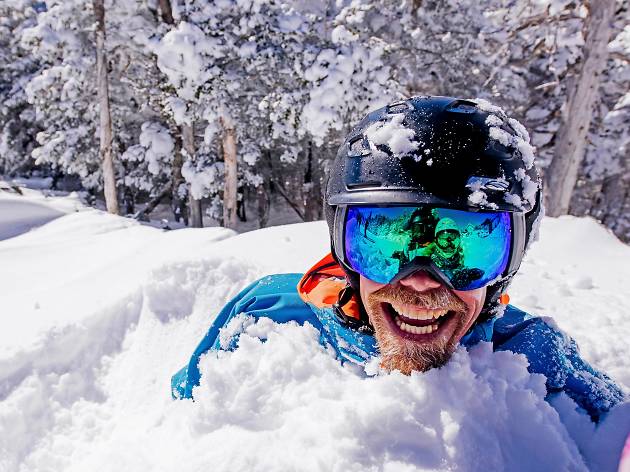 Photograph: Dennis Curran
Originally named because the area was used to smuggle illicit goods between Canada and the United States, Smuggler's Notch is now one of the favourite ski areas in the east. Due in large part to its wide array of family-friendly activities, there's something for everyone here, whether it's skiing their three inter-connected mountains, or playing in their FunZone with the little ones.
Driving time from Montreal: 2 hours
8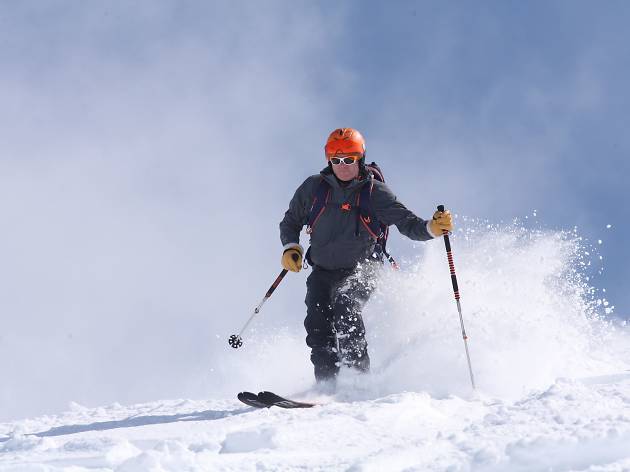 Photograph: Christian ter Maat
Nicknamed the "Ski Capital of the East", Stowe has 12 lifts and 116 runs, spread across two different peaks with a gondola connecting them. Mount Mansfield is the higher of the two with the fourth largest vertical drop in Vermont. Not only is the hill itself worth checking out, the local town of Stowe is laden with microbreweries and restaurants for all your après-ski needs.
Driving time from Montreal: 2 hours
9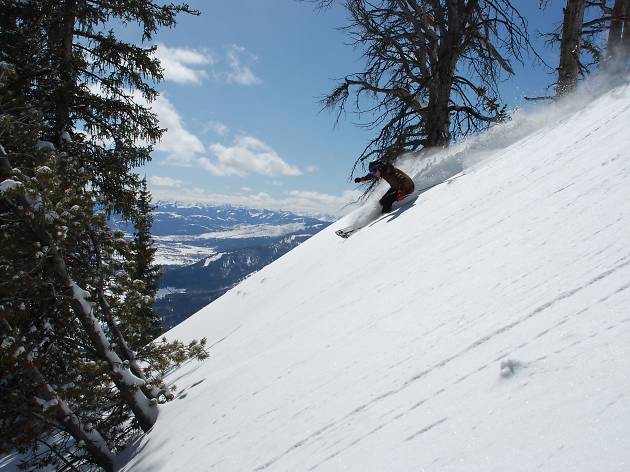 Photograph: Max Kramer
For those looking to ski south of the border, Jay Peak is about as close as it gets. At just over 2 hours away, it's doable as a day trip with the added bonus of a ridiculous amount of snow that falls here each season. Jay Peak also offers a lot more than just skiing; their all-season waterpark is perfect for family trips and a great way to warm up after a day spent out in the cold.
Driving time from Montreal: 2 hours
10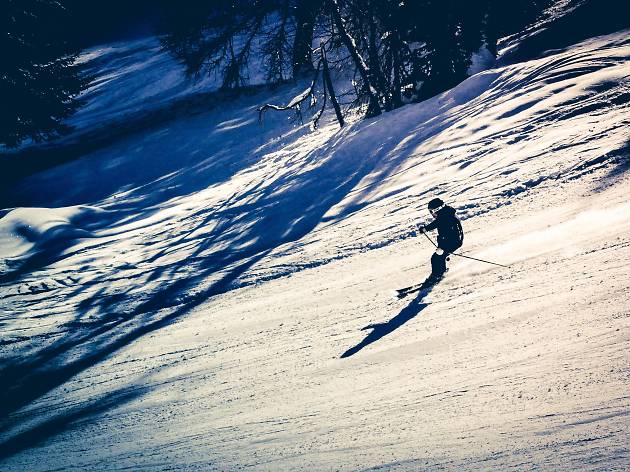 Photograph: Jasmina Rojko
Of the four ski hills in the Eastern Townships, Mont Orford's claim to fame is having the largest vertical. If you're looking to set an edge and carve up some fresh groomers, this is the hill for you. Because the hill is located within Mont Orford National Park, SÉPAQ offers a variety of other activities in the area like snowshoeing, cross-country skiing and fat biking, so there's no need to leave any non-skiers at home if you're headed here.
Driving time from Montreal: 1.5 hours
11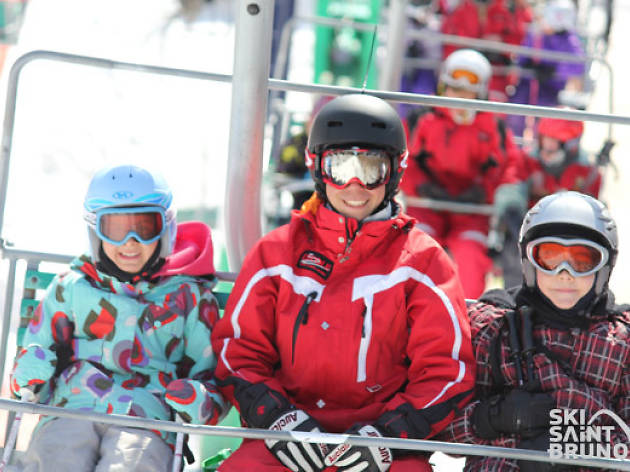 Photograph: Ski Saint-Bruno
Saint-Bruno is the closest ski hill to Montreal, at only 15 kilometres away. At only 18 trails, it might be small, but its proximity to the city helps make the barrier to entry low. While that limited range of skiing options makes staying occupied for a full day tricky, this spot is made for half-days and night skiing. You'll be home in time to party it up all over again; that is, if you're not too exhausted.
Driving time from Montreal: 30 minutes
12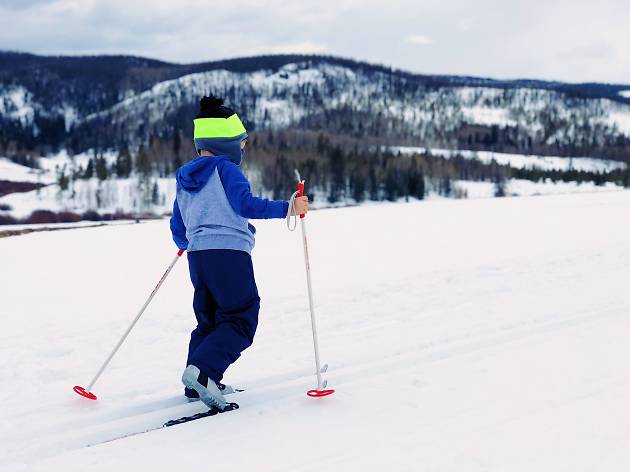 Photograph: J G D
Located about an hour northeast of Quebec City, skiing Le Massif from Montreal necessitates a weekend getaway unless you want to be in a car for longer than you'll spend on the slopes. The trip is well worth it though, with both amazing vertical and gorgeous views of the Saint-Lawrence River. If you like speed, Le Massif offers the some of the steepest pitches in the east.
Driving time from Montreal: 4 hours
13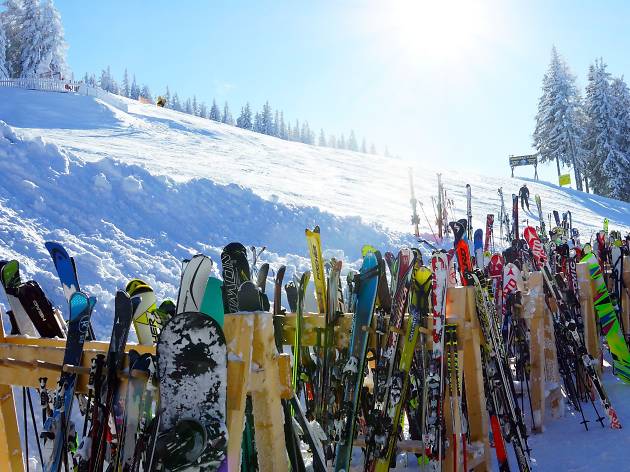 Photograph: Boris Misevic
Close to Quebec City is Mont-Sainte-Anne, a hill with a long history dating back to the 1940s. At over 3 hours driving each way, it's a bit much to do as a day trip from Montreal. However, it's a great excuse to spend a weekend in Quebec, perhaps even during the Winter Carnival. It's also training grounds for some of the best freestyle skiers in the country, supplying all kinds of aerials, moguls and everything in between.
Driving time from Montreal: 3.5 hours
More great things to do in Montreal during winter
Irasshaimase! Just about every regional variety, broths both rich and light, and noodle types can be found in the best ramen in Montreal—time to dive in.
Stay warm, not bored: The best things to do in Montreal in winter get you up and moving with festivals and activities
Enjoy the holidays to the fullest with our Christmas in Montreal guide to the best of the season's attractions and shows.