Montreal is turning up the heat this October.
This naughty, sensual show pushes seduction to the extreme—and brings all the titillating glamour.
The world's finest burlesque artists are headlining the Montreal Burlesque Festival at Club Soda—one of the city's most epic nightlife spots—alongside Montreal's own international burlesque legend and festival founder Scarlett James, and we are counting down the days.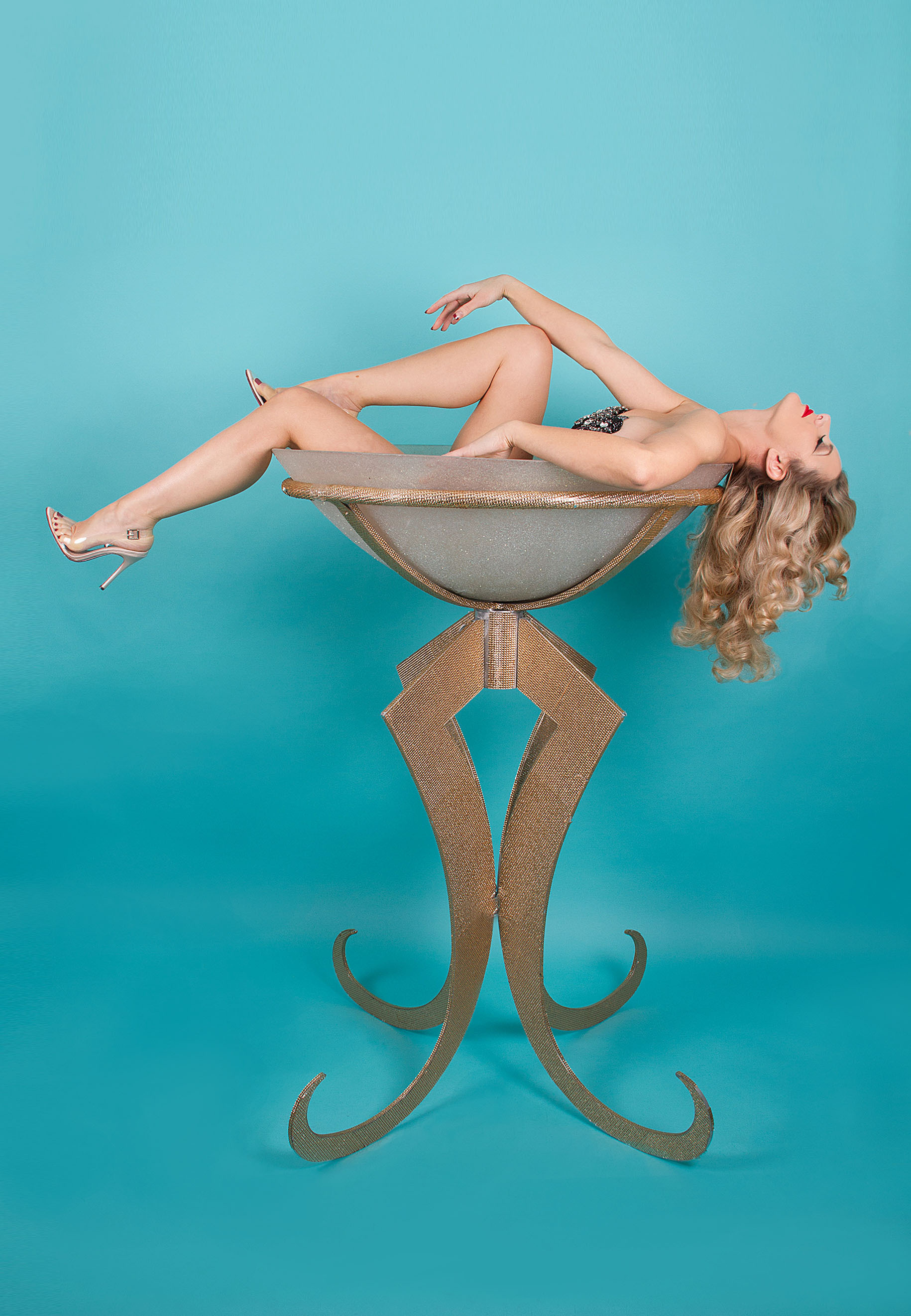 What is the Montreal Burlesque Festival?
On Friday night, get ready for dazzling burlesque stars to compete at the Lili St-Cyr Award, where performers (Mila La Machina, Belle Epoque, Sherlesque, and Tanya King—just to name a few) will compete for the coveted Best Act title.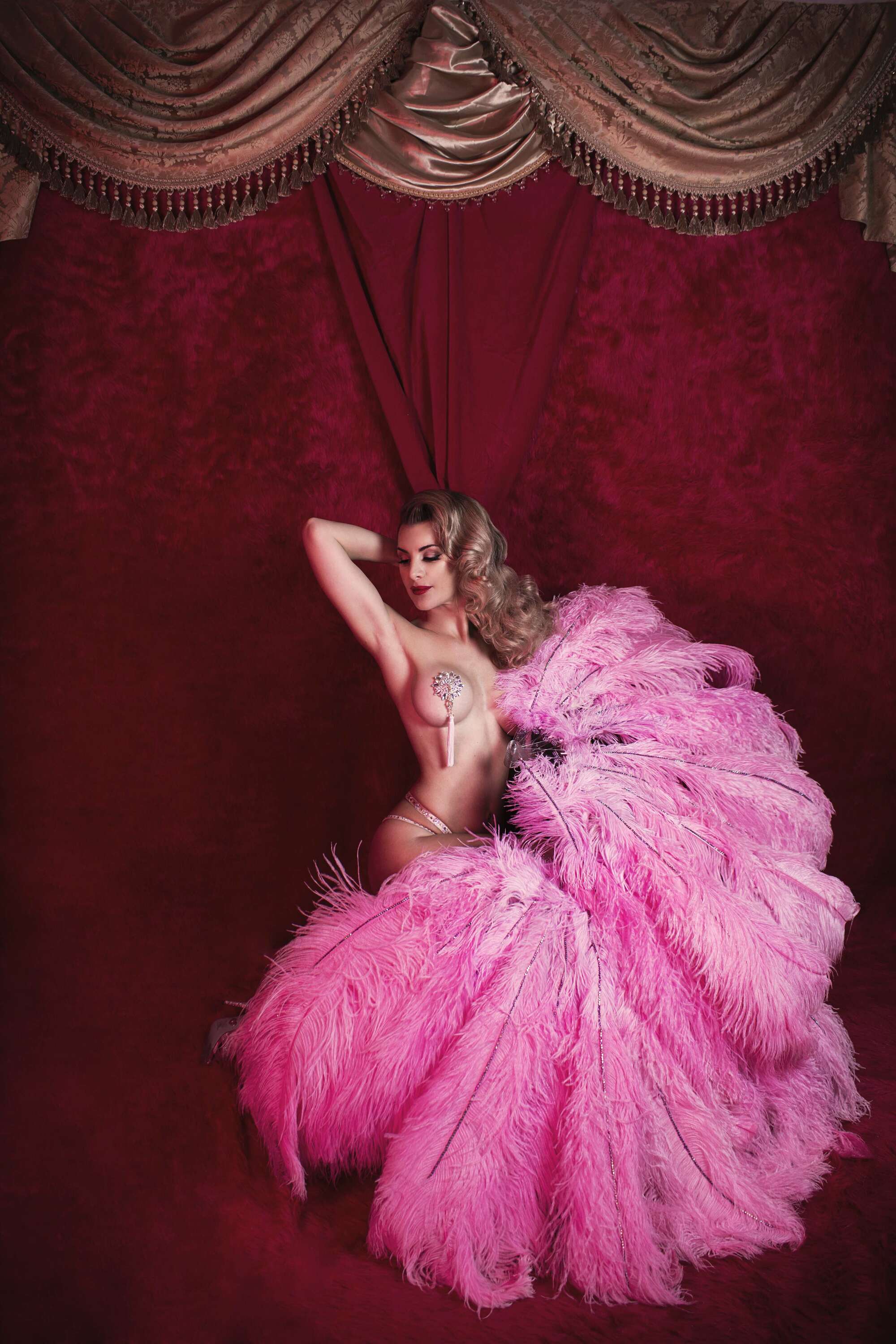 The following evening is the Grand Burlesque Show featuring Chris Oh, Miss Betsy Rose, Jessabelle Thunder, and festival founder and Montrealer Scarlett James, who take the stage after performances by Whiskey Jules, Eva Mystique, Kitty Kin-Evil, Bébé Bardeau and more.
When is the Montreal Burlesque Festival?
The festival kicks off on Thursday, October 12, 2023, at 7 p.m. with a meet-and-greet dinner with festival creators and VIP stars at Le Pois Penché, one of our favourite French restaurants in the city.
The dinner is first come, first served, so make your reservations now.
Doors open on Friday, October 13, and Saturday, October 14 at 7 p.m.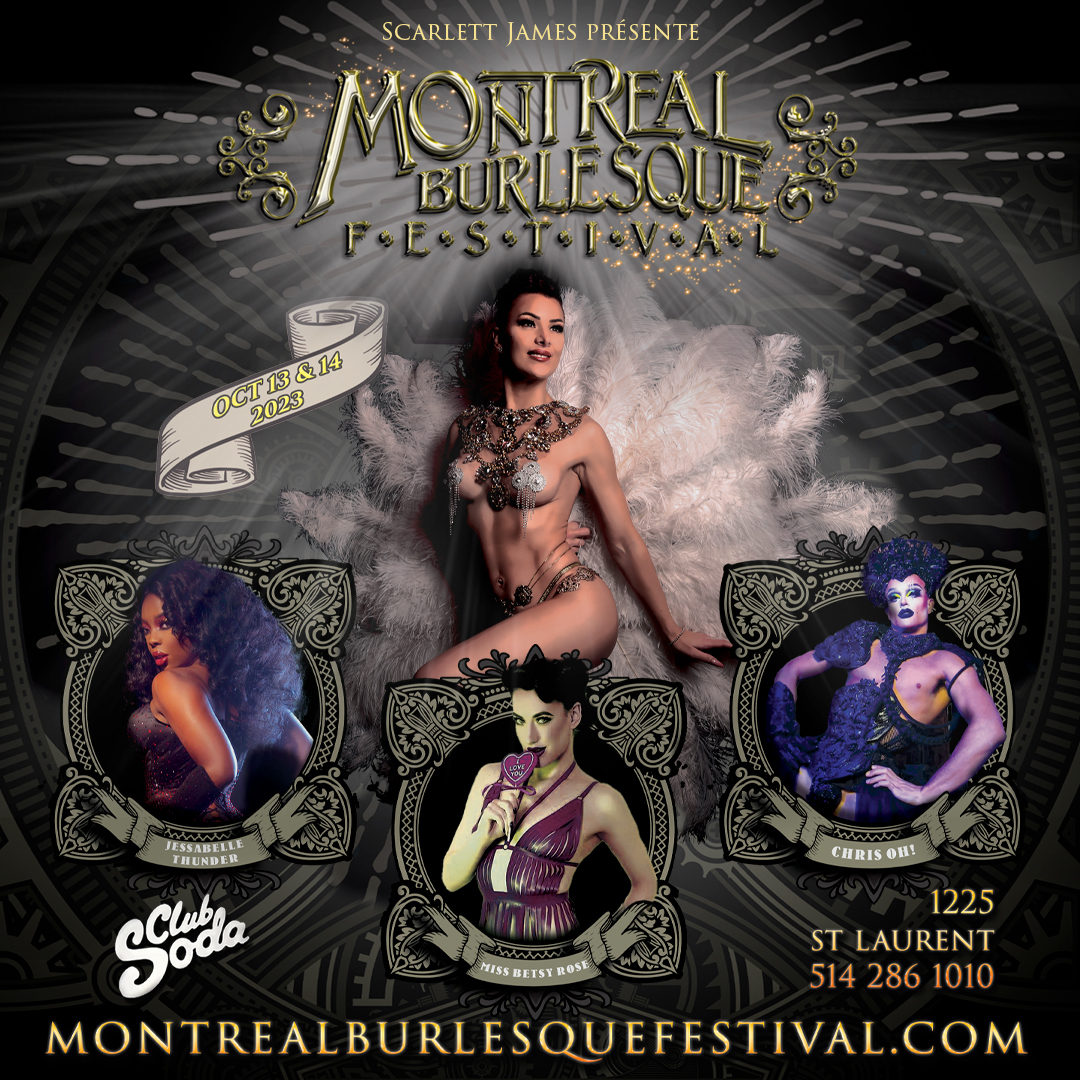 RECOMMENDED:
Ultimate guide to Montreal's nightlife
59 best bars in Montreal right now
Best gay bars and LGBTQ+ clubs in Montreal
Montreal's best speakeasies and secret bars
Best strip clubs in Montreal