Costume parade? Pumpkin decorating workshops? Sugar-filled treats and balloon animals?
Time Out Market Montréal is hosting the best family-friendly Halloween party in downtown Montreal this Saturday. And the best part? It's free!
With so many epic things happening in Montreal during the spooky season — from the best parties to pumpkin-covered villages — the Witches Ball at Time Out Market Montréal should be at the top of your Halloween bucket list.
When is the Halloween party at Time Out Market Montréal?
Swing by the Market on Saturday, October 28 from 12 p.m. to 3 p.m.
What free activities will be available at Time Out Market Montréal's Witches Ball?
Get ready for a day filled with pumpkin decorating workshops; mesmerizing magic tricks; face paintings for kids of all ages; along with a costume parade, all set against the backdrop of live music and sugar-filled treats.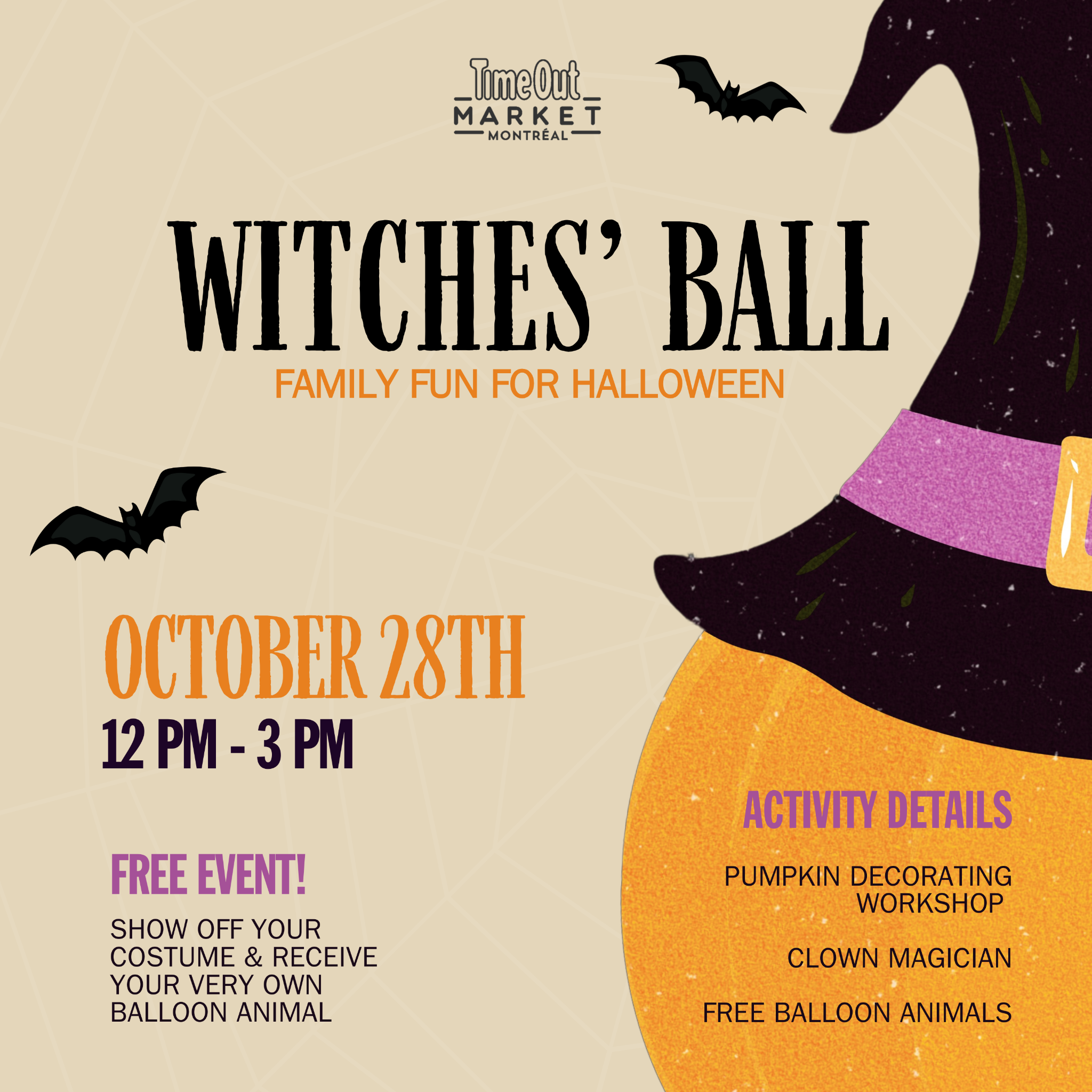 What else is happening at Time Out Market Montréal?
Time Out Market Montreal is home to some of the best chefs and restaurants under one roof in a sprawling 40,000 square-foot space.
It's the ultimate downtown spot for your fall-themed food fix, and the perfect spot for a quick bite.
From smoked brisket with apple slaw to crispy eggplant topped with toasted pine nuts, chili oil and sumac, dig into some of the best food in town with 19 fall-themed dishes that take comfort food to the next level.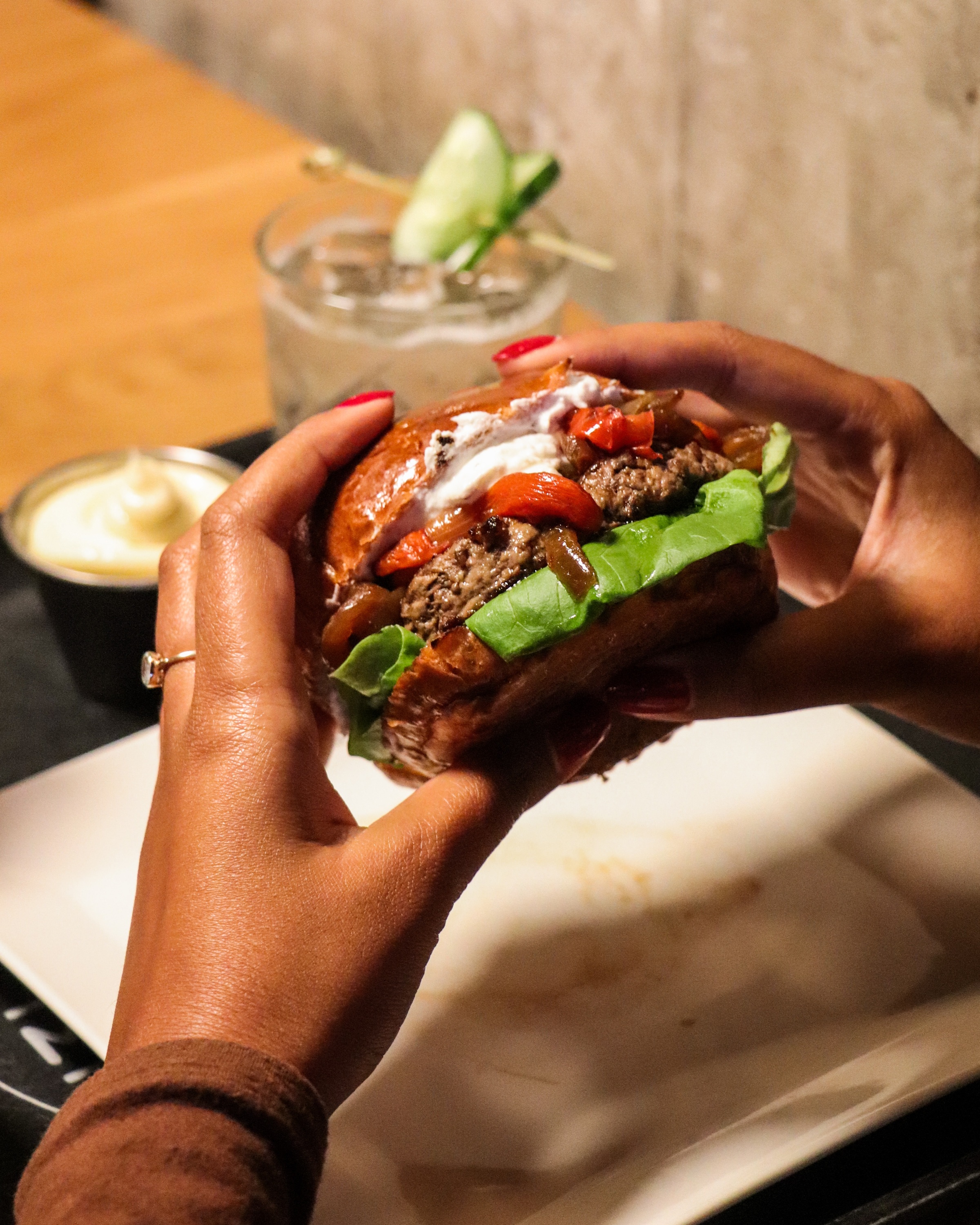 Thirsty? Make sure to stop by the new wine bar serving a curated selection of delicious charcuterie du terroir and 100% local cheeses.
What other free Halloween activities are happening at Time Out Market Montréal?
On November 2, swing by the Market between 5 p.m. and 10 p.m. to celebrate the Day Of the Dead (Día de Los Muertos) !
Expect beats by DJ Truwayz , specialty cocktails, mesmerizing mariachi performances, and an exclusive show by Mamselle Ruiz and her talented band and dancers.
This event is free of admission and promises an evening of celebrations you won't want to miss!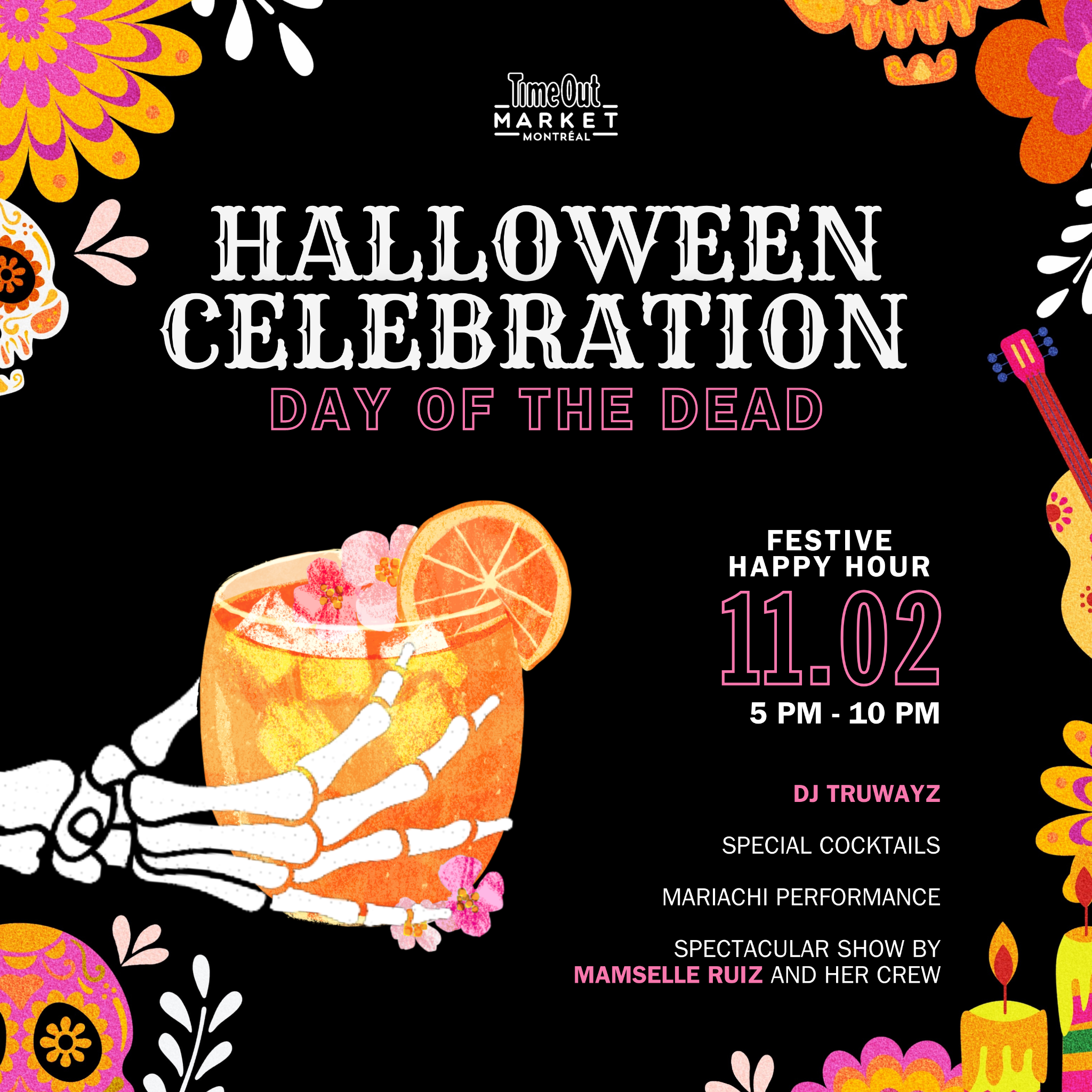 Bonus: In collaboration with the Centre Eaton de Montréal, take a photo of yourself starting at 10 a.m. in front of the Day of the Dead tunnel located in front of the Pandora store—plus, don't miss the themed makeup activity from 2 p.m. to 7:00 p.m. (also in front of Pandora).
RECOMMENDED:
Full guide to the best things to do in Montreal
Ultimate guide to Halloween in Montreal
Best things to do with kids right now