Where to find a marijuana dispensary in Montreal
Montreal dispensaries of the Société québécoise du cannabis, where you can buy non-medical cannabis to smoke responsibly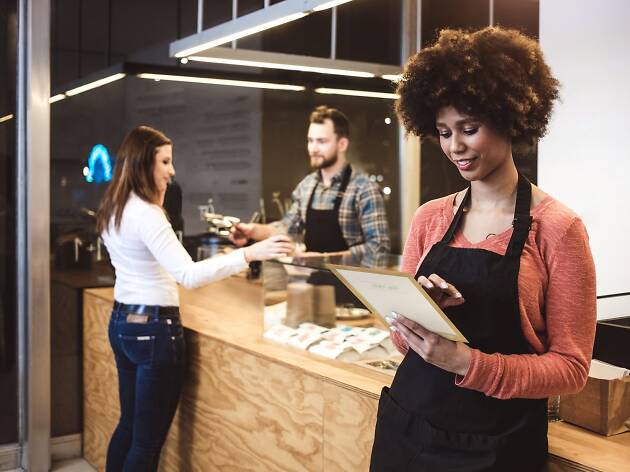 Ever since they opened in October 2018, this city's locals and tourists have embraced the legalization of marijuana in Canada by shopping at a Montreal dispensary. It was pretty rocky (or funny, depending on who you ask) during the government's first steps into legal sales, as shops would regularly run out of stock. Who'd have thought people wanted to smoke responsibly? These days, hours have been expanded and supply is starting to meet demand. Here's where you'll find all four (soon to be five!) locations for marijuana in and around the Montreal area to date. Whether you prefer strains that are munchie-inducing or just something to bliss out on, you might want to follow up a visit with the best cheap eats in the city and a trip to a Montreal park while you're at it.
RECOMMENDED: Full guide to marijuana in Montreal
Find a marijuana dispensary in Montreal
Located in the heart of the city, this dispensary's undoubtedly the busiest of them all with its constant influx of locals and tourists. Even if they move quickly enough, lines are at their longest during the evenings and especially during the weekends with average wait times of 20 minutes and up. That said, stock here—however often they try to replenish it—can run out. You can't beat convenience, though. Like they say: Location, location, location.
The downtown SQDC location tends to get all the attention, but we deem this to be the smarter location to pick up and smoke up. Given this dispensary's proximity to prime spots to chill out—Jean-Talon Market, parks, cheap eats, notable restaurants and bars—it's the better spot to peruse. Maybe it's due to its area's student and artist crowds, but if we don't show up early enough in the day to pick our buds, they're gone before we get there.
Located to the north of Parc-Extension across from the Marché Central shopping center, this dispensary sees visitors from across the upper half of the island—Laval included, unless folks carpool up to Mascouche, but who wants to do that?—and that keeps it just about as busy as all the rest. The real bonus is how close it is to Cinémas Guzzo, and with it, IMAX action flicks or easygoing comedies.
This address is the SQDC's newest to date, taking care of Montreal's southerly brother. While it's not convenient to folks who want to stay on the island, it's hard to argue with a dispensary being less than a stone's throw away from cheap Costco hotdogs. The only problem's getting here. If you're not from Brossard, you probably don't have a car, and who's got time for a 45-minute bus ride for weed?
5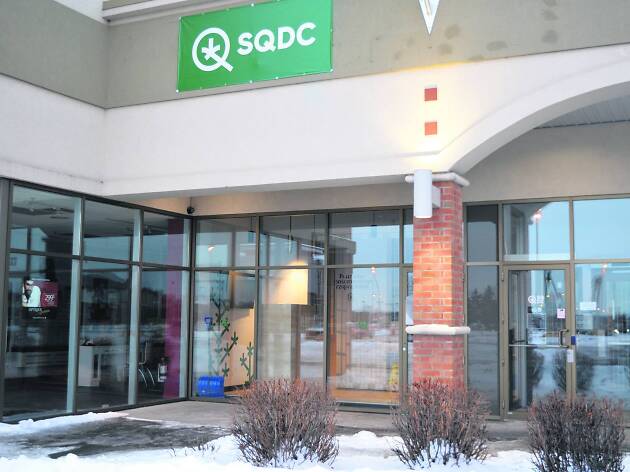 Photograph: La Société québécoise du cannabis (SQDC)
Set to open in the summer of 2019, this location will be a bit kinder to the city with its convenient location across from the Snowdon metro station. Alongside the full selection of products we've come to know dispensaries to have, the neighbourhood for this one is particularly special for having a lot of excellent international range of restaurants to enjoy after toking up—there's also Snowdon Deli and Baconators from Wendy's if you're not that explorative.
More great things to do in Montreal
Here's your list of essentials for the best things to do in Montreal, from fantastic attractions to cultural powerhouses.