Where to find a marijuana dispensary in Montreal
Montreal dispensaries of the Société québécoise du cannabis, where you can buy non-medical cannabis to smoke responsibly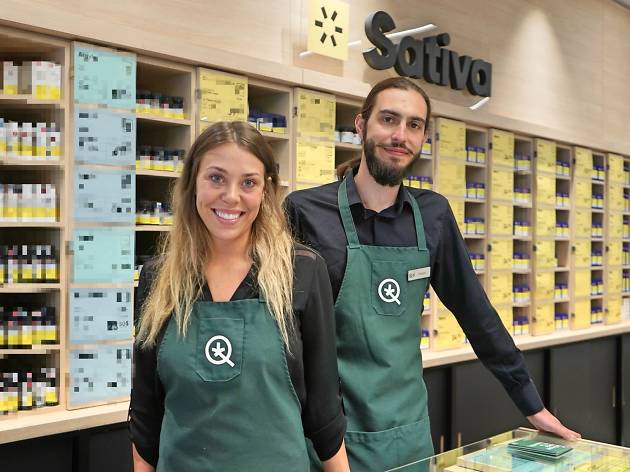 February 2020: Since the last time we rounded up every Montreal dispensary in the city, another has opened, and that calls for an update. Now there's one more place in town to pick your buds, buy your joints, select your tea and other products.
In October of 2018, locals and tourists celebrated the first day legalization of marijuana in Canada by shopping at a SQDC Montreal dispensary, government-run shops that, love 'em or hate 'em, deal weed legally. Since opening, hours have been expanded and supply is meeting demand. Here's where you'll find all five locations for marijuana in and around the immediate Montreal area to date. Whatever you prefer a strain to do for you—whether it'll up your appetite for the best cheap eats in Montreal, help you bliss out in Montreal parks or enjoy some open-air Montreal festivals—you'll find budtenders to help you out at these spots.
RECOMMENDED: Full guide to marijuana in Montreal
Find a marijuana dispensary in Montreal
More great things to do in Montreal
Here's your list of essentials for the best things to do in Montreal, from fantastic attractions to cultural powerhouses.