Heads up! We're working hard to be accurate – but these are unusual times, so please always check before heading out.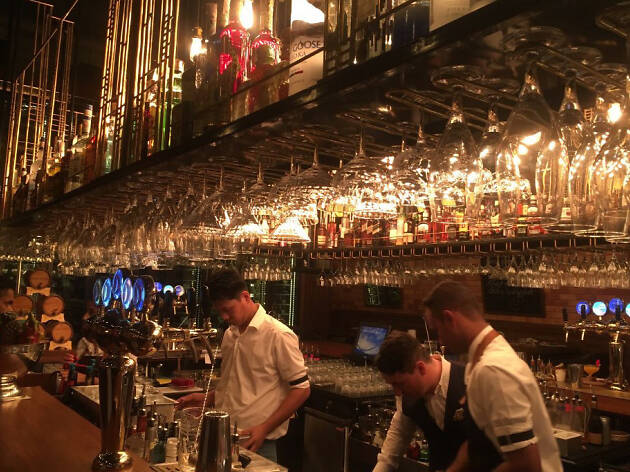 The 11 best bars and pubs in Mumbai
From a gin lovers' paradise to a bar employing only the deaf and mute, the best pubs in Mumbai will quench anyone's thirst
Mumbai's nightlife scene is a diverse one, replete with clubs, bars, performance spaces and even restaurants that turn into something slightly different when the sun goes down.
Here, we concentrate on the best bars and pubs in Mumbai. Given their proximity to popular work districts, these spots are packed with office-goers throughout the week. The city is now also home to a rising number of breweries and taprooms that are drawing enthusiastic hop heads of all kinds.
And what kind of drinking scene would it be if it didn't include the sorts of fancy cocktail bars employing bartenders that can concoct the very best Manhattan in town? Cheers!
Best bars and pubs in Mumbai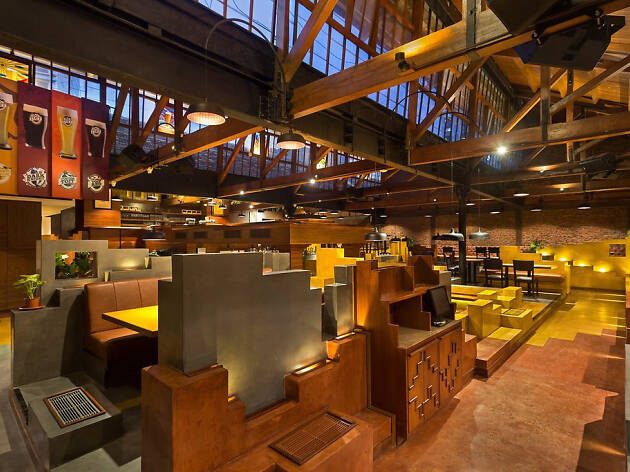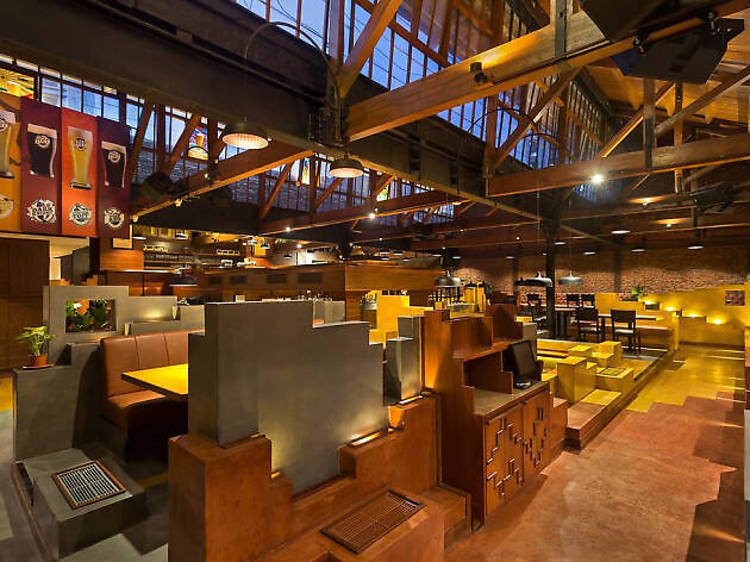 Photograph: Courtesy TripAdvisor
This Bangalore brewery replaced Lower Parel's blueFrog almost a year back. Brightly lit déco and an efficient layout bestow the space with a welcoming vibe. On the menu is a great selection of pocket-friendly beers, ranging from a Hefeweizen to an IPA that can be paired with the food served on premise: wood-fired pizzas and fun appetisers like haleem samosas, ghee roast prawns and more. If you want to secure yourself a table, make sure to get here before 7pm.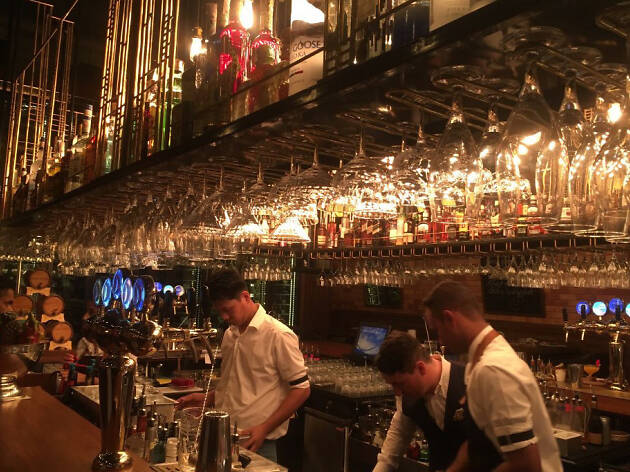 Photograph: Courtesy TripAdvisor
Usually crowded with Bollywood celebrities, find the cocktail bar inside Taj Lands End in Bandra. The stunning interior is perfectly matched by the dolled up cocktails, concocted by award-winning mixologist Andrew Pearson. Order a Bee's Knees, a Negroni, an Old-Fashioned or ask the bar masters to whip up something different.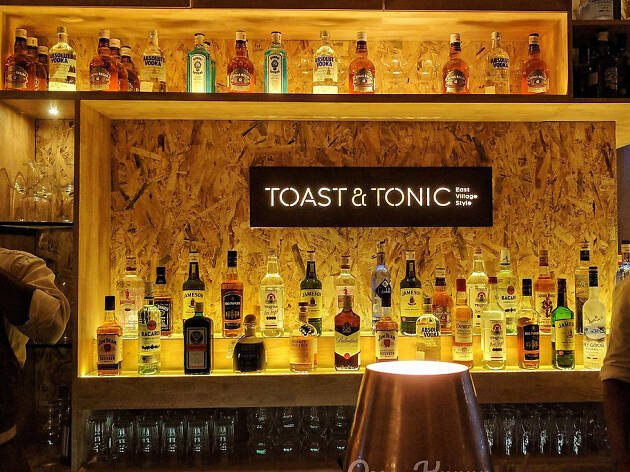 Photograph: Courtesy TripAdvisor
This one is a gin lover's paradise: expect gin-based cocktails made with house tonics infused with traditional Indian flavours. The food menu is heavy on small plates and appetisers, all made using local produce. One visit here will not be enough to satisfy all of your urges.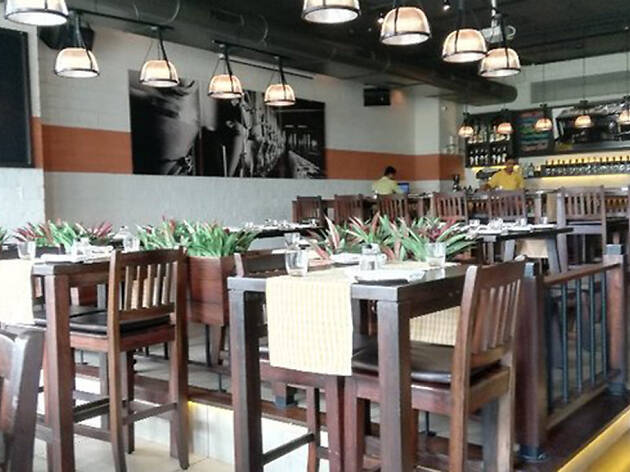 Photograph: Courtesy TripAdvisor
Gateway Brewing Co. has been supplying local bars with craft beers for years. Last year, they took their mission a step forward by opening their own flagship taproom and serving Mumbaikars an entire range of beers along with seasonal specials. The relatively cheap prices attract loads of people so expect the space to get extremely loud and crowded starting 8pm.
A tribute to human nostalgia, you'll want to constantly come back to Toto's Garage, if only to remember all the fun times you've had here (while making new memories, of course). Warning: leave your car at home, as it's very hard to find parking around here. Once inside, revel in the awesome music, garage-style décor, cheap beers and delectable bar food.
The Ghetto is an old-school bar at Mahalaxmi. In addition to constantly being packed and staying open until 3am, there is one more thing that makes the venue stand out: the neon walls. The pool table and scribblings on the wall complete the look. Wear white and you will be reflecting light all over but do pay particular attention to the bar, where the hottest indie artists are usually found hanging out.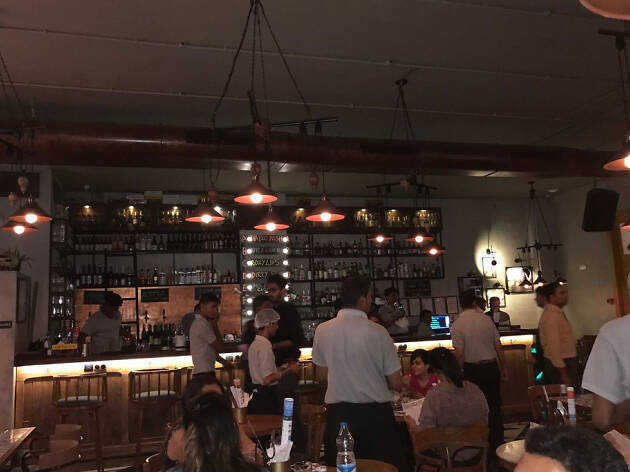 Photograph: Courtesy TripAdvisor
In Hindi, "madeira" means alcohol and, to get it while on premise, you must mime your order to the deaf-and-mute serving staff. You read that right. You might want to spend all night here or stop by to pre-game on your way to your favorite Friday night club but, either way, the venue earns extra points for employing the deaf and mute.
Social Offline locations are co-working spaces throughout the day that turn into bars post-sunset. Within Mumbai alone, there are multiple—each one quirkier than the next. Fun cocktails and a good selection of bar bites make these venues particularly appealing. Add to that the live music performances by local talents and you've got yourself a guaranteed fun time.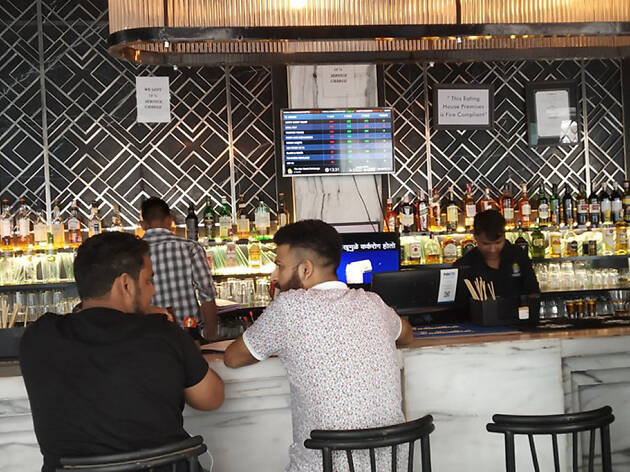 Photograph: Courtesy TripAdvisor
9. The Bar Stock Exchange
This is a cool concept: as the name suggests, the bar trades in alcohol. What does that mean? As the "market" opens at 6pm, the prices for drinks start fluctuating based on demand: as the demand increases, so do the libation prices. This is a great spot for groups.
Ever wished for an ATM for wines? Wishes do, indeed, come true. Wine Villa's goal is to make the act of drinking wine a bit less formal and it does so by offering over 100 varieties of it on tap—until your card runs dry. As for food, MasterChef Australia winner Diana Chan has designed a perfect menu to go along with your vino.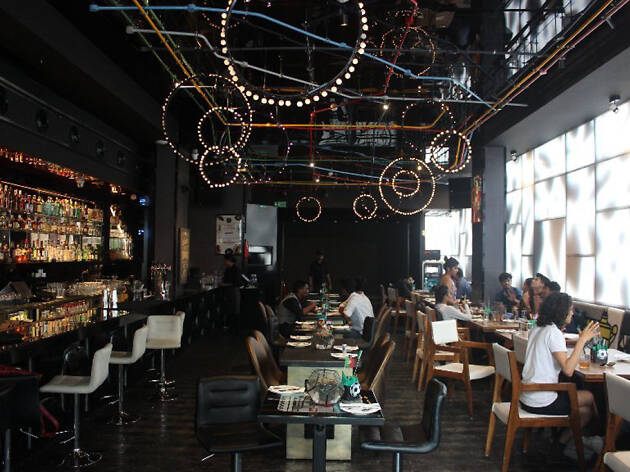 Photograph: Courtesy TripAdvisor
Lower Parel's London Taxi is a three-storey establishment that serves Prohibition-era cocktails. Some recipes date back to the 1880s and refer to fictional characters and movies. You can even order a sugar-free cocktails! (Very un-Prohibition-like, if you ask us.)
Planning on dancing the night away?
Mumbai's nightlife scene is vibrant, perennially on the radar of international artists and DJs embarking on global tours. The city's best clubs mirror said liveliness, few operating as restaurants and bars throughout the week and undergoing a makeover during gig nights and weekends.