Heads up! We're working hard to be accurate – but these are unusual times, so please always check before heading out.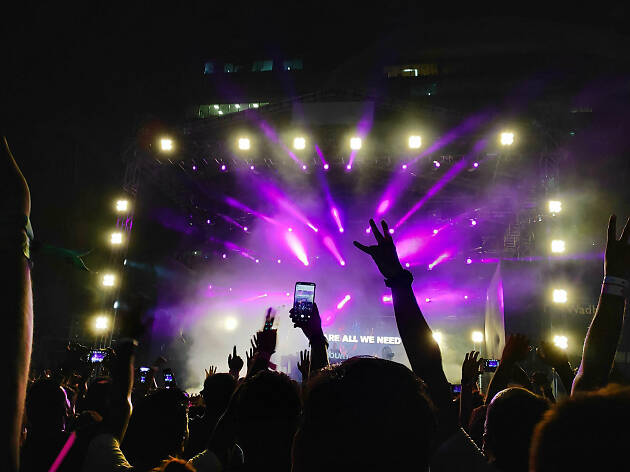 A guide to the very best nightlife in Mumbai
Look past clubs and bars: nightlife in Mumbai is about live shows, art walks, street food and more.
Full disclaimer: this list is not solely for out-of-towners. Locals, too, will delight in our guide to the very best nightlife in Mumbai: in addition to highlighting the pubs, clubs and restaurants to flock to when the sun sets, we visit the art- and culture-related city attractions that make up the character of the city after hours.
Catch a play, gaze at art, play VR games, eat a ton of delicious street food or opt for a more traditional night out on the town, filled with loads of dancing and drinking. Whatever it is that you are craving, Mumbai will deliver.
Best nightlife in Mumbai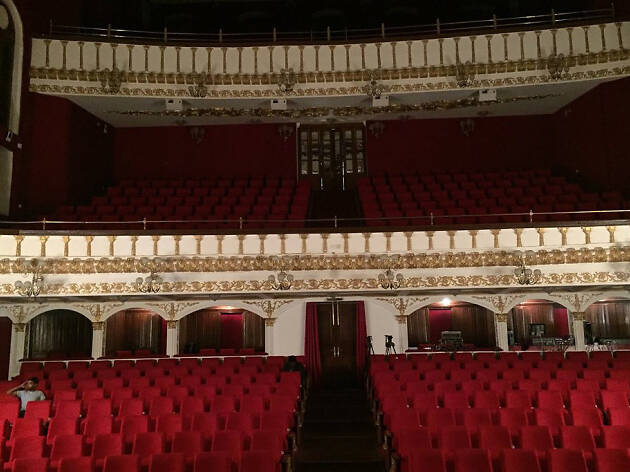 Photograph: Courtesy TripAdvisor
The country's only surviving opera house recently reopened in Mumbai, hosting plays and musical performances that are always worth catching. The iconic structure, built in the 1900s, transports patrons back in time and is found smack-dab in the middle of a slew of IT companies, jewellery and metal stores.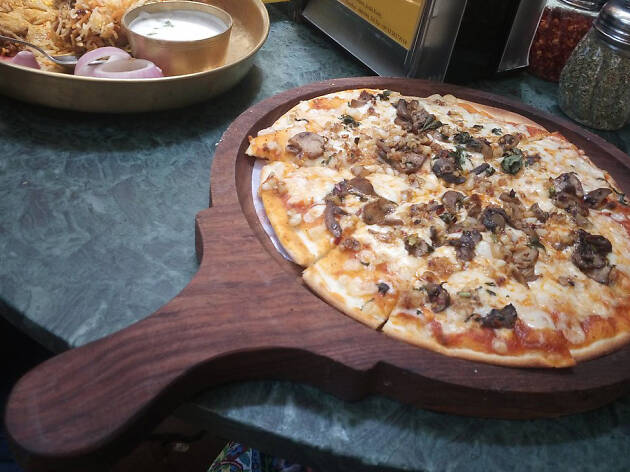 Photograph: Courtesy TripAdvisor
If your idea of a perfect evening involves cozying up with a book, you'll want to head to the café outside Prithvi Theatre. Tucked in the bylines of Juhu, the theatre opened back in 1975 and runs different plays every day. At Prithvi Café, you'll find art lovers of all stripes bonding over a cup of Irani chai (simply put, it is made by adding mawa or khoya to black tea) throughout the evening.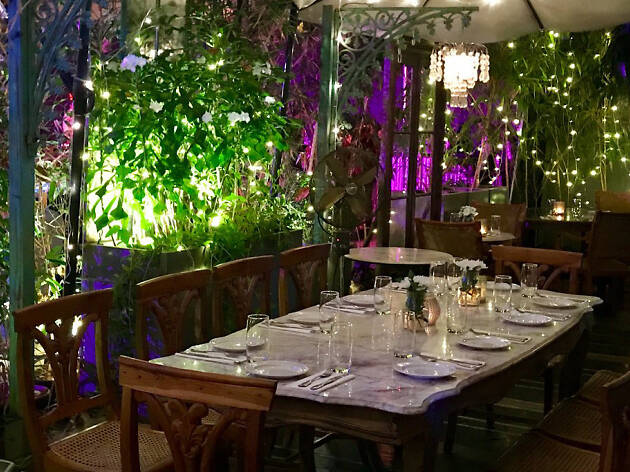 Photograph: Courtesy TripAdvisor
The décor at The Quarter takes a cue from the Art Deco structures of the city. Although consuming a meal here is of paramount importance, you'll want to time your visit with the Live at The Quarter initiative: a specially curated events calendar that brings locals and international artists each month to perform in front of their fans live.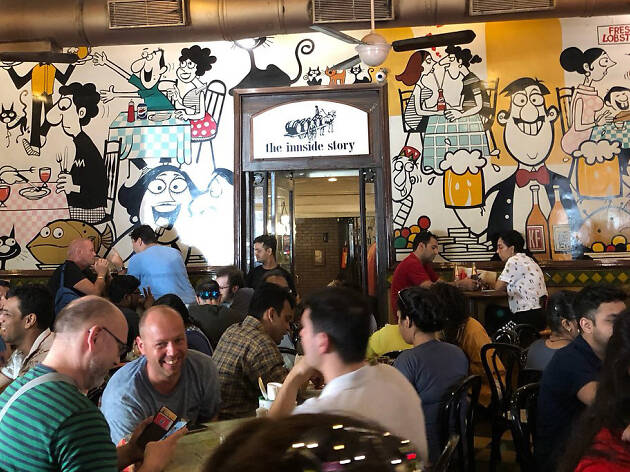 Photograph: Courtesy TripAdvisor
Goan artist Mario Miranda's work on the walls of Café Mondegar is what draws a lot of people here. Serving a continental food menu, and beers and wines only, the venue's simplicity is what pleases most patrons. This also happens to be one of the only few places in town with an old-school jukebox loaded with '80s music.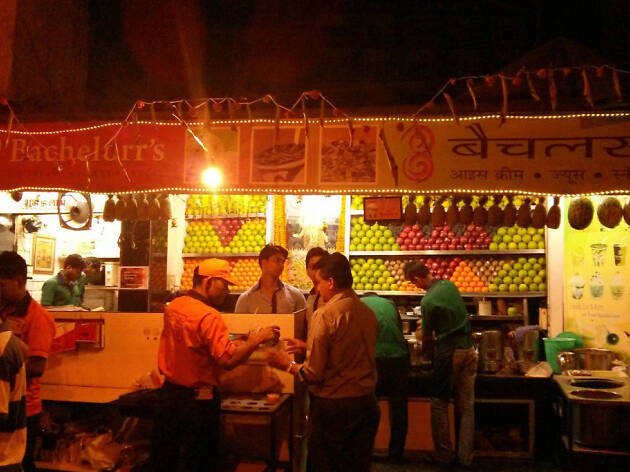 Photograph: Courtesy TripAdvisor
It is said that not a soul sleeps hungry in Mumbai as at any hour of the night, you'll find a spot to satisfy your munchies. One such place is Bachelorrs at Marine Drive: open until the wee hours, it serves sandwiches, juices and ice cream. Ever indulged in ginger ice cream? Now is the time.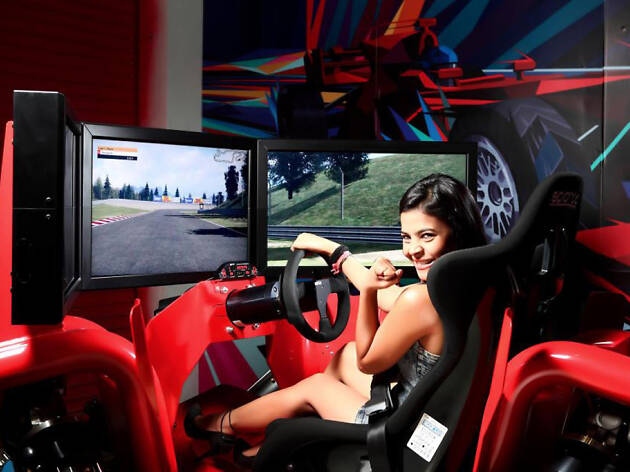 Photograph: Courtesy TripAdvisor
How about a night of gaming, paired with a few drinks? Smasssh at Lower Parel is an all-in-one destination for a fun night out involving bowling, go-karting, VR games and—wait for it—a trampoline for adults. Planned your visit yet?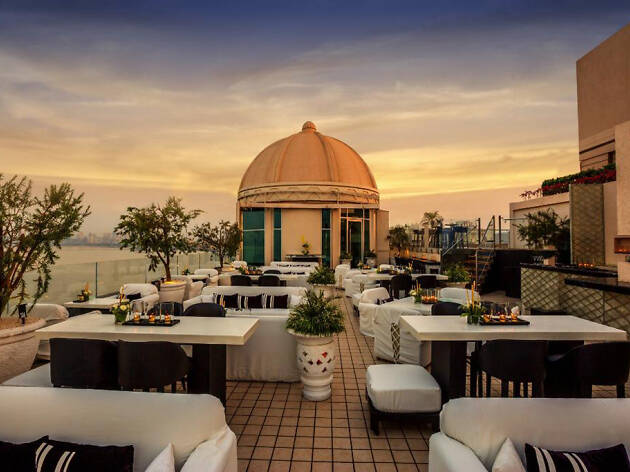 Photograph: Courtesy TripAdvisor
Marine Drive, a 3.6km-long road in South Mumbai is a C-shaped boulevard that runs along the natural bay. It is also known as Queen's Necklace because, when viewed from above when dark out, the street lights look like a string of pearls. The best way to catch a bird's eye view of the attraction is from Hotel InterContinental's rooftop lounge, Dome.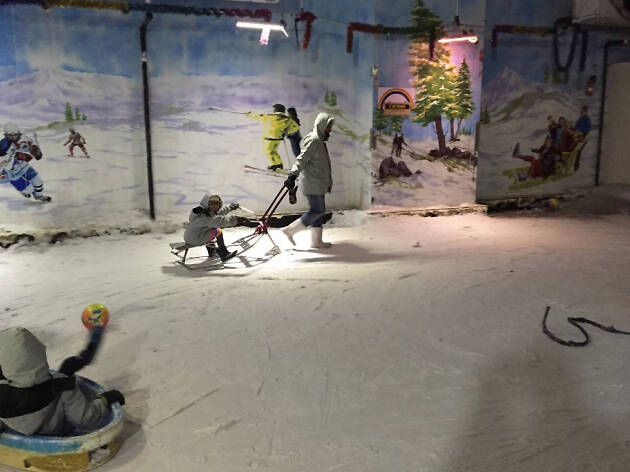 Photograph: Courtesy TripAdvisor
You might never experience a snowfall in Mumbai, but you sure can find somewhere to build a snowman and go ice skating: Snow World at Kurla is the city's first indoor snow park, set at a frigid temperature of -10 degrees Celsius. And, no, this isn't just a place for kids: grown-ups can slip on those ice suits and have a merry good time any night of the week.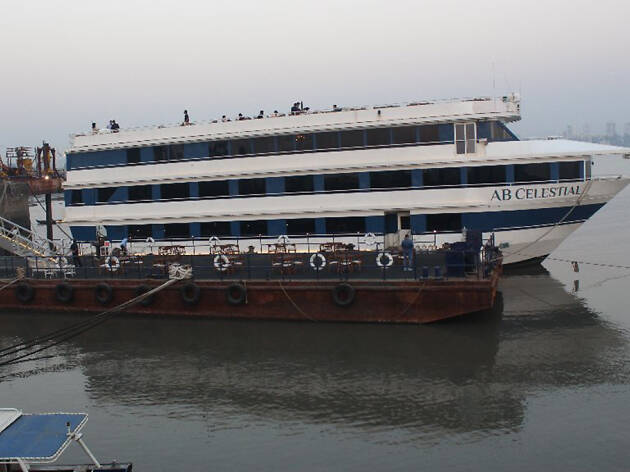 Photograph: Courtesy TripAdvisor
A floating restaurant is exactly what makes nightlife in Mumbai oh-so-special. Hop on the boat from Bandra reclamation and sail around the magnificent Sealink, enjoying a great view. You should have dinner on the boat before returning to shore.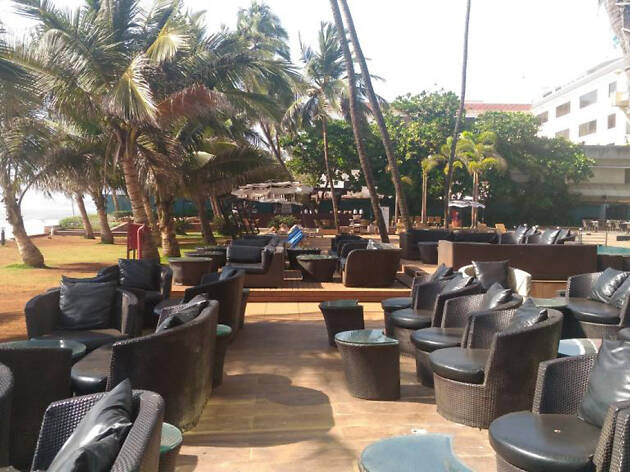 Photograph: Courtesy TripAdvisor
Mumbai is a coastal city, so a walk on the beach in the moonlight is a must. But if you prefer to sit down and relax with a pint of beer in hand while listening to the waves crash at the shore, head to Gadda Da Vida, a beautiful lounge-like patio at Novotel that usually gets filled up—so book a table in advance.
Looking for things to do when the sun is shining?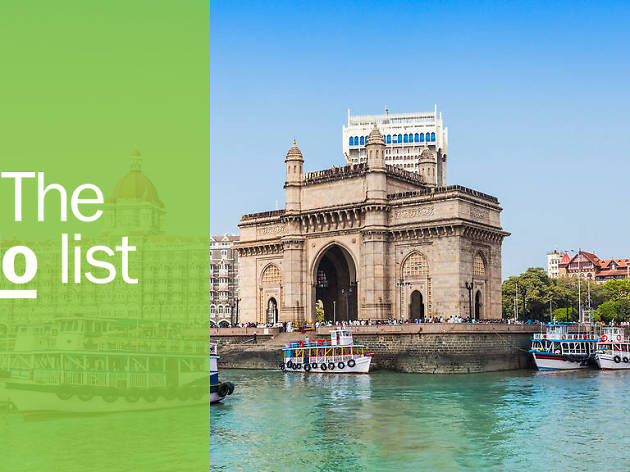 Formerly known as Bombay, every corner of this city is crammed with something to explore. Roadside stalls and fine dining fusion will tickle your taste buds while people-watching everyone from Bollywood starlets to rickshaw drivers will captivate your imagination.