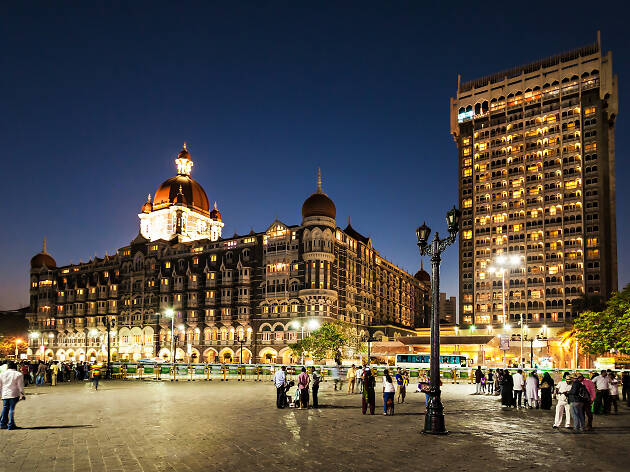 The 10 best hotels in Mumbai
From modern luxury destinations to hipster enclaves and colonial-era grandeur, the best hotels in Mumbai will delight all sorts of travelers
Did you know that Mumbai came about from the merger of seven distinct islands? It was in the 1780s that William Hornby, then the Governor of Mumbai, initiated the reclamation process, eventually linking the seven inlets to each other. Clearly, there's loads of history to learn about all throughout the city and what better way to discover it than by staying at one of the best hotels in Mumbai, staffed with folks that can claim insider's knowledge?
Options abound: make the most of the coastal city by staying in a room that overlooks the endless Arabian seat or choose one in close proximity to the newest infrastructure projects that keep changing the local landscape. You may want to step back into the city's colonial past by booking a stay at a 19th-century heritage hotel but, if your list of must-see sites can fill up a diary, you may want to bed down in a more centrally located property. Itching to party the night away? Find a hotel in the hip suburb of Bandra and make sure to consult our Mumbai nightlife lists, highlighting the best pubs and clubs around town. If you're of the opinion that the journey is the destination, pick among properties that spoil you silly by catering to your every need: from piping hot cups of adrak chai at any time of the day to indulgent Ayurvedic spa treatments. Finally, consider choosing a smaller boutique property where everyone will know your name—no small feat, given the city is home to 18 million people.
Talk about an array of options.
Best hotels in Mumbai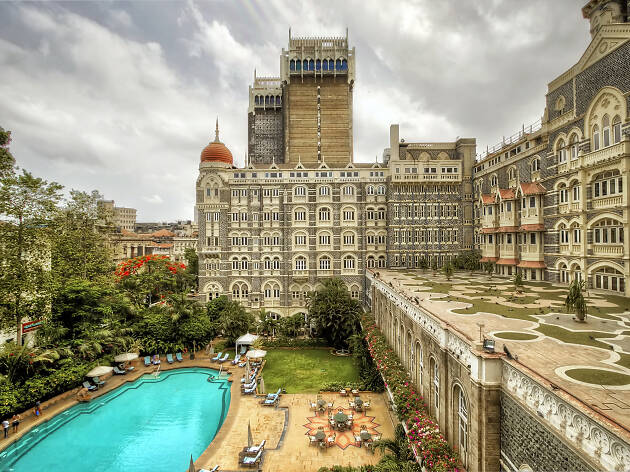 Photograph: Courtesy Wikimedia/Vikramjit Kakati
Standing across from the Gateway of India, this architectural marvel of a hotel preceded the famous arch by over 20 years. Back then, the Palace was the first sight to woo ships entering the Bombay port. The heritage structure is a combination of Moorish domes, Florentine-Renaissance design elements, Rajput and Oriental architecture. You'll be blown away by the 250-foot central dome, ornate balustrades and priceless paintings: it should come as no surprise that the likes of Bill Clinton and William Somerset Maugham have stayed here. Check in to earn bragging rights while making the most of the landscaped pool, first-rate spa and top-notch restaurants on premise. Fun fact: The Taj was home to India's first all-day dining restaurant and the city's first licensed bar.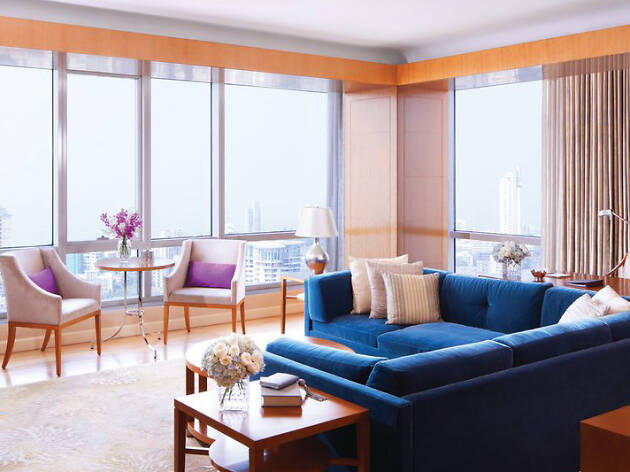 Photograph: Courtesy Tripadvisor/Leonardo
2. Four Seasons Hotel Mumbai
An oasis of calm smack dab in the centre of the city, on the Worli-Lower Parel stretch, the Four Seasons Hotel in Mumbai is as awesome as you picture it to be. In addition to beautiful rooms and top-notch service, the hotel is home to "Mumbai's highest rooftop bar," Aer, where you can revel in the skyline while glimpsing at moving headlights as Mumbaikars speed through the city during the day and night. Make sure to book a hot-oil abyangam (ayurvedic massage) at the spa on premise before heading to San-Qi for pan-Asian fare best washed down with a bit (read: a lot) of wine.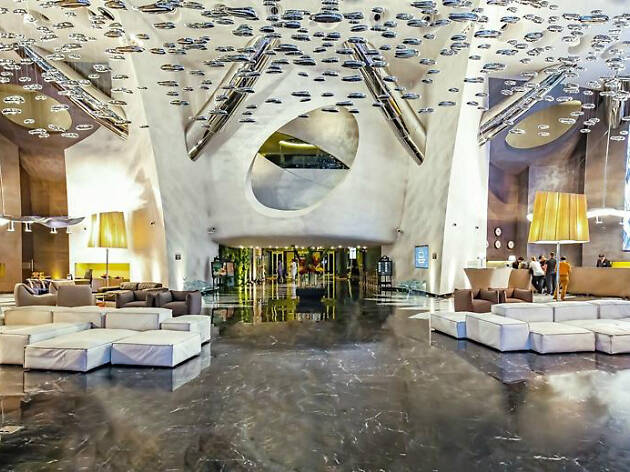 Photograph: Courtesy Tripadvisor
3. Hotel Sahara Star-Mumbai Airport
Located opposite the domestic airport, visitors can't miss this eye-catching structure: the rounded shape and sleek all-glass facade are reminiscent of an alien ship—but don't be fooled, luxury is everywhere in here: from spacious rooms to excellent dining options, a fully equipped fitness centre and babysitting services, this hotel has got it all.
Photograph: Courtesy Tripadvisor
If you're worried about your carbon footprint, choose Asia's first Ecotel certified hotel. Situated in Vile-Parle, this five-star destination has made it a point to be eco-friendly since its inception: it was constructed with recycled products and boasts an energy efficient design that includes a sewage-treatment plant. Also notice green amenities in the various rooms: you'll use hangers made of sawdust, wear slippers made from reed, jot down notes with wood saver pencils and more. The responsible traveller will simply rejoice at the sight of The Orchid.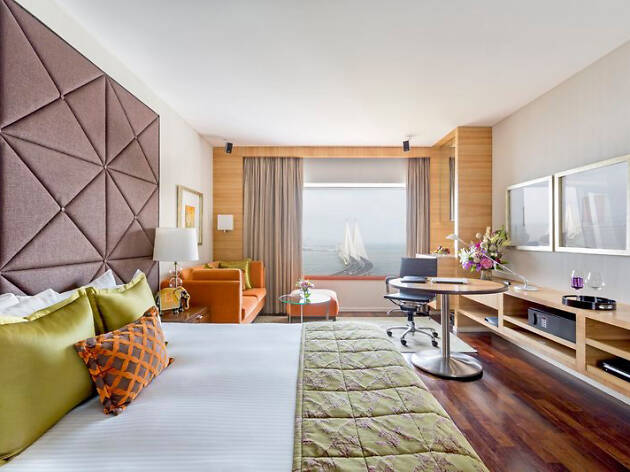 Photograph: Courtesy Tripadvisor/Leonardo
Found in the lively suburb of Bandra, Taj Lands Ends is a speedy rickshaw-ride away from chic cafés, upscale restaurants, vibrant nightclubs and entire shopping meccas where you'll find street vendors and branded stores alongside each other. This suburban property from the Taj stables comes with all the bells and whistles you're accustomed to: attentive service, multiple restaurants, personalised butler services and signature experiences for kids. All this and you'll wake up overlooking the water. Talk about luxury.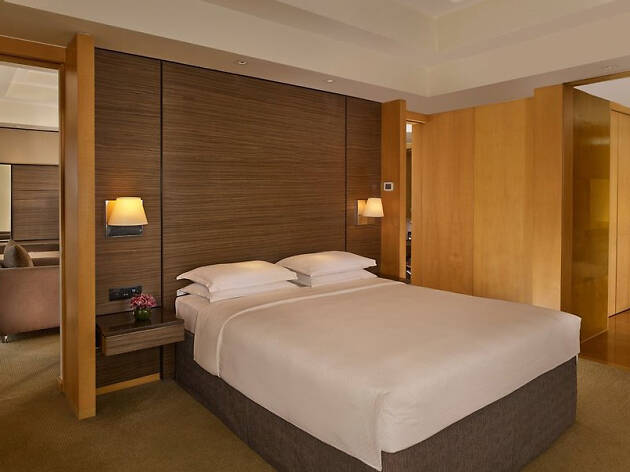 Photograph: Courtesy Tripadvisor
Wondering where to have a midday meal? How about a luxury hotel that's made it to the 2012 Limca Book of Records (an annual reference book published in India documenting all sorts of records) for boasting India's longest lunch table? The 230-metre-long feat of design genius should be enough of a reason to want to stay here but, if it isn't, you should consider the four different hotel restaurants, the awesome lounge bar, fitness centre, barbecue area, spectacular pool and spa. Convinced yet?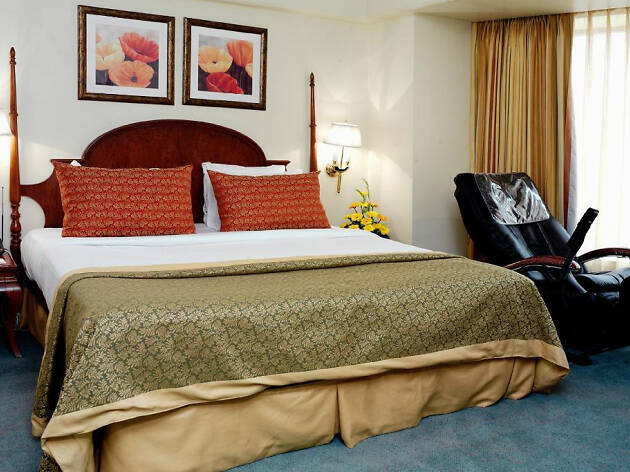 Photograph: Courtesy Tripadvisor
7. Ramada Plaza Palm Grove
This beach front hotel happens to be stunning without the expected high price tag to go along with it. The best part? At nearby Juhu beach, you won't spot bikini-clad women but will instead rejoice at the sight of food stalls selling mouth-watering panipuri and bhelpuri next to sellers enticing kids with colourful yoyos ad sand baskets. Look out the extra large windows of your room to catch the action or step right into the thick of it after waking up to the sound of the waves and people having fun at the on-premise pool, which also overlooks the sea. Expect 5-star luxury at reasonable rates.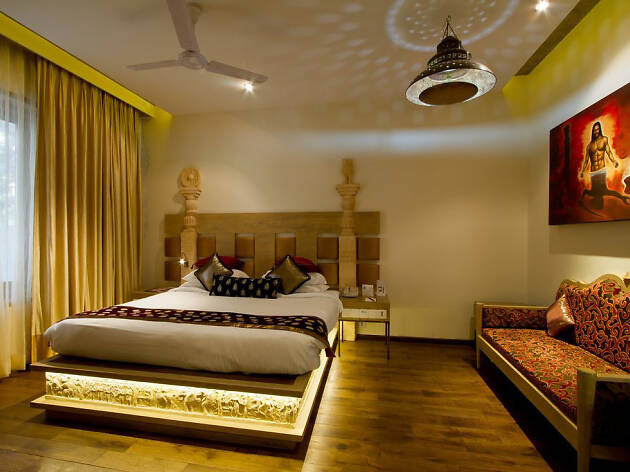 Photograph: Courtesy Tripadvisor
What do you get when artists, interior designers, curators, sculptors and philosophers come together to create a hotel? An art museum that you can live in, of course. Ancient Hindu philosophy drives the arts here, as floors are divided and decorated by the three gunas (attributes). Choose the vibe that mostly suits you and revel in every element of the room: from the colour scheme of the bedspreads to the wall hangings. Check into this hotel (a shrine to the visual arts if there ever was one) to hark back to a forgotten way of life.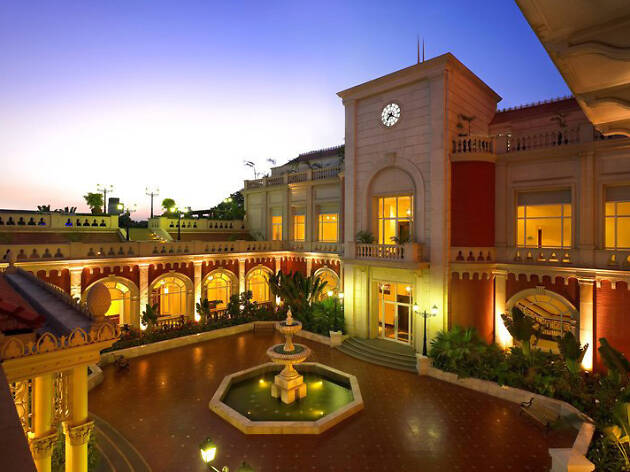 Photograph: Courtesy Tripadvisor/Leonardo
From melt-in-the mouth paneer rolls filled with seasonal vegetables, tossed with black cumin and dipped in creamy saffron batter to fresh prawns fried in pungent spices and finger-licking good murgh tikka, the ITC Grand Central, widely known as home to many restaurants, offers the kind of fare that will make any foodie's dream come true. The most famous eatery on premise is Kebabs & Kurries, where you can taste traditional North Indian cuisine. Bonus points: the hotel is centrally located, rendering it an ideal destination for those looking to explore the city from end to end.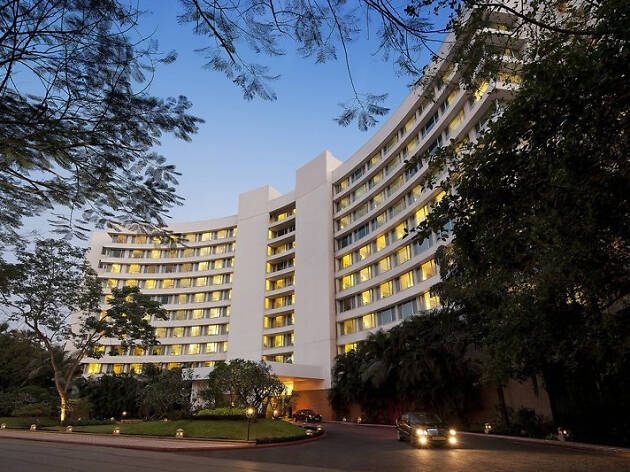 Photograph: Courtesy Tripadvisor/Leonardo
Wouldn't you like to wake up to views of the placid Powai lake or the nearby hills? Found in the suburbs, these Marriott Executive Apartments allow you to glimpse at the natural wonders that make up this fast-paced city—Sanjay Gandhi National Park is nearby, for example. The apartments come with fully equipped kitchens, where you can brew your morning tea exactly how you like it and cook your own meals (ask the hotel to deliver all the necessary ingredients). Sometimes, it's the little things that make a big difference.
Looking to eat your way through the city?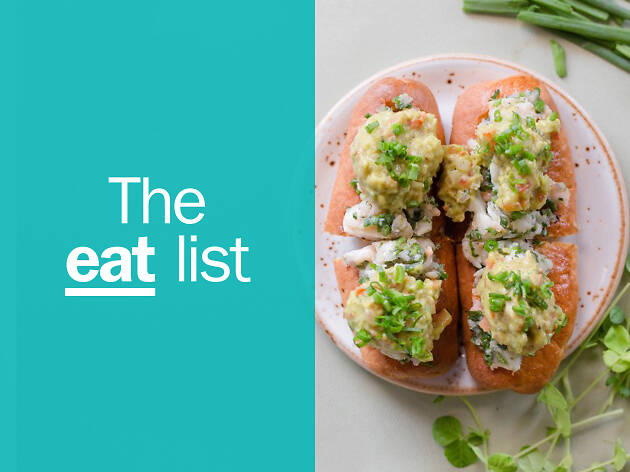 The local gastronomic scene—including the street food stalls that sustain more than half of the population—is truly impressive: expect joints serving regional gourmands and spots bringing the current "wilderness to the table" movement to culinary life.