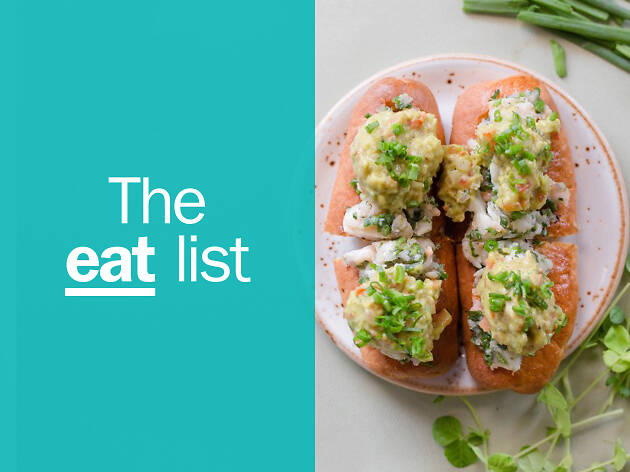 The 12 best restaurants in Mumbai
The best restaurants in Mumbai don't stop at delicious Indian food: revel in Mexican, Portuguese, Parsi and more in this food-crazed city.
Often hailed as the country's "maximum city," Mumbai doesn't disappoint when it comes to dealing with taste buds.
The local gastronomic scene—including the street food stalls that sustain more than half of the population—is truly impressive: expect joints serving regional gourmands and spots bringing the current "wilderness to the table" movement to culinary life. Other highlights: breezy Portuguese-Goan eateries, migrant Parsi community cafés serving crispy brun maskas (toasted buns) and the sort of traditional Indian fare that will tickle all of your senses.
The best restaurants in Mumbai cater to every budget and every culinary preference. Consult our guide and pick your favourite spot to fill your belly before perusing the city's museum and shopping scenes.
Best restaurants in Mumbai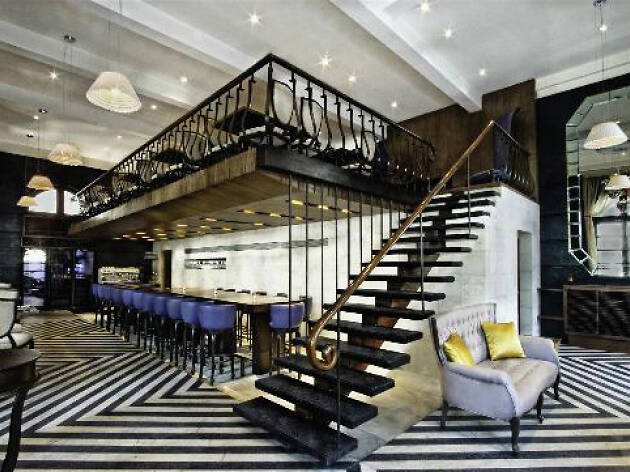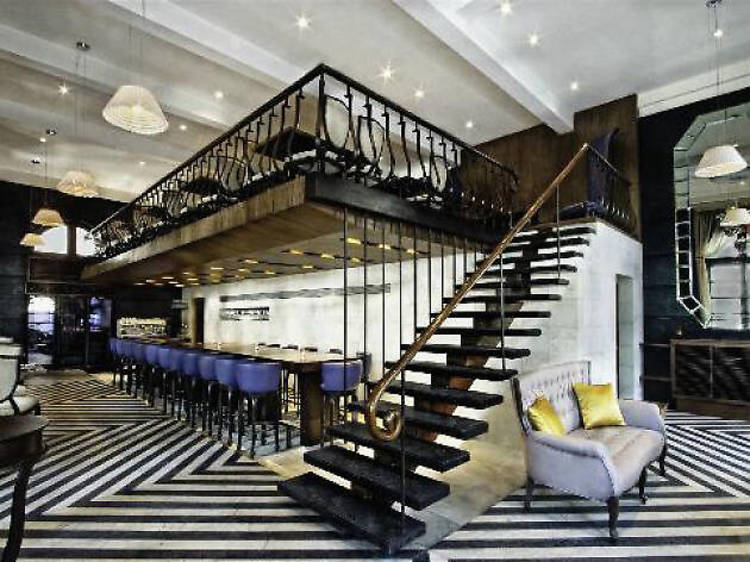 Photograph: Courtesy Tripadvisor
This romantic, bi-level, upscale eatery is a pioneer of Mumbai's farm-to-table revolution, adopting international culinary trends and applying them to a local context. It serves fresh produce from its own farm in Alibaug. Draped with wispy curtains stretched across the walls, floor-to-ceiling windows and named after the 20-foot long Burma teak community dining table near its bar, The Table is an absolute go-to spot if you're craving a magnificently special meal.
Price: Pricey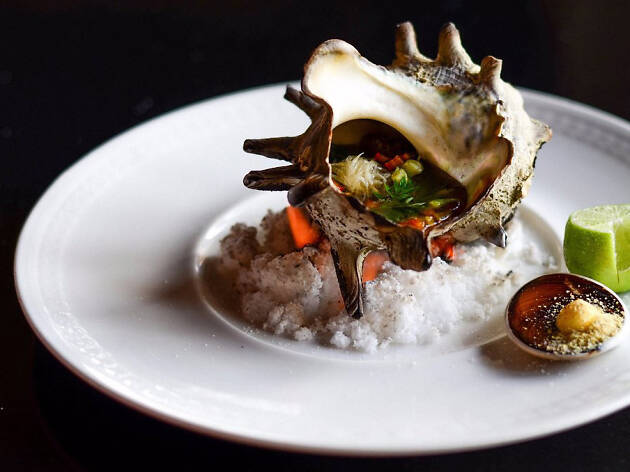 Photograph: Courtesy Tripadvisor
In addition to delectable food, this award winning traditional Japanese restaurant offers the best views in town of the Gateway of India. The fiery red interiors complete with installations depicting cherry blossoms and traditional wooden Japanese joinery walls will transport you to Japan, especially when paired with the ingredients flown in from Tokyo weekly and the multicultural cooking techniques used by the staff. Make sure to try the rare sakes. Bonus points: the restaurant also serves vegetarian, gluten-free and vegan meals.
Price: Pricey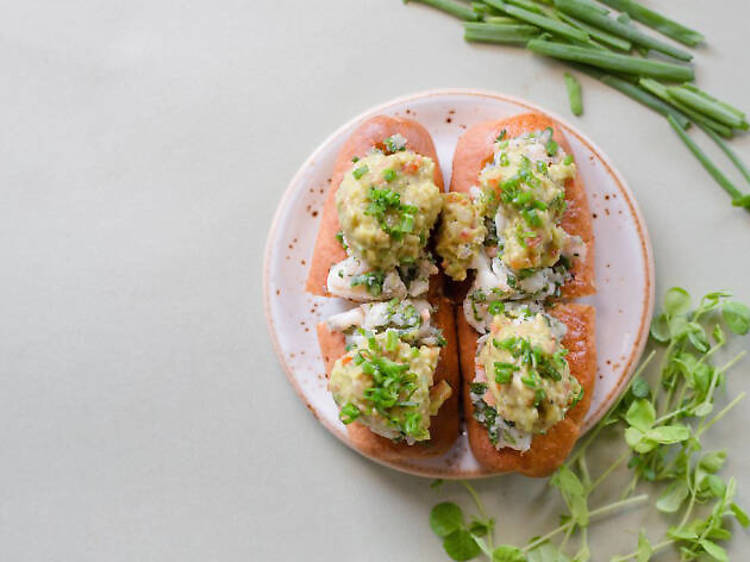 Photograph: Courtesy Tripadvisor
An Instagram worthy two-floor restaurant boasting a nautical theme is the pet project of the very savvy chef Kelvin Cheung. Trivia fact: the eatery gets its name from the all-knowing crab Sebastian of Disney's Little Mermaid fame. An Asian-inspired alternative spot to Mumbai's run of the mill seafood restaurants, Bastian is a favourite of the city's hipsters and Bollywood A-listers. Try the famous lobster roll, butter-poached lobster and the black-pepper crab. You might want to consider getting your hands dirty with the snapper carpaccio, made with high quality seasonal ingredients sourced locally.
Price: Pricey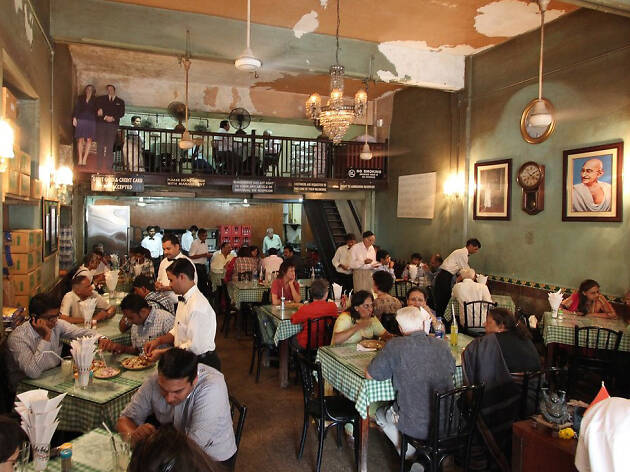 Photograph: Courtesy Tripadvisor
Located in the genteel precinct of Mumbai's Ballard Estate, Britannia & Co. is a vintage, heritage eatery and perhaps one of the oldest symbols of the locally dying Parsi cuisine. Opened in the 19th century by Zoroastrians from Iran, Britannia & Co. is a magnificent time capsule of Mumbai's past. Try the berry pulao with some dhansak along with the creme caramel, the most famous dish here.
Price: Average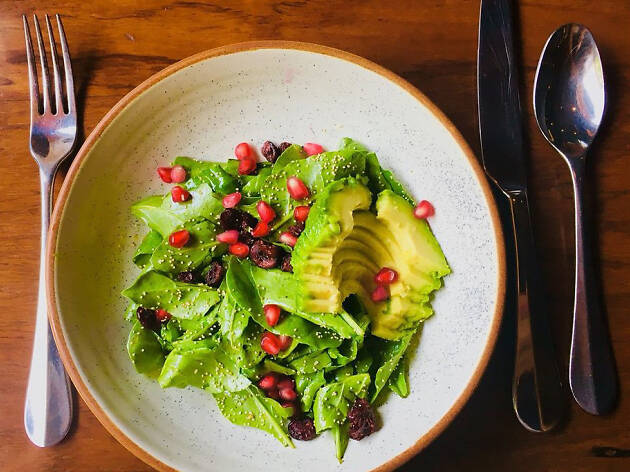 Photograph: Courtesy Tripadvisor
A recent addition to Mumbai's restaurant scene, The Clearing House is found in a relatively quiet area, rendering the restaurant an oasis in the middle of Mumbai's maddening but historic quarters. The eatery is split into two sections: a sunlit foyer that is ideal for Sunday brunch and a more sombre chamber for the evenings. You'll eat contemporary western cuisine with an eastern treatment: think a touch of kimchi, a sprinkle of edamame or teriyaki sauce in your dishes.
Price: Pricey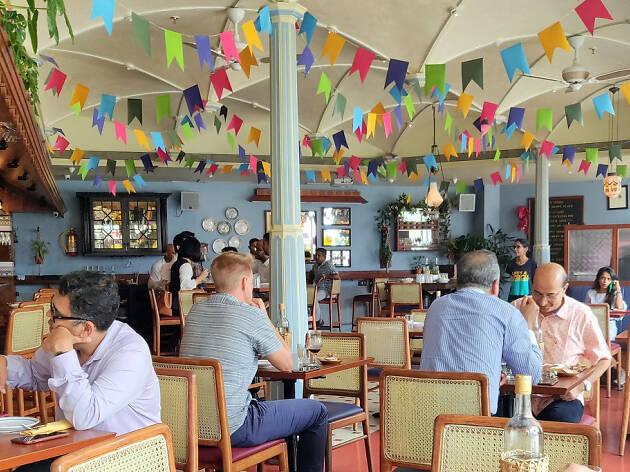 Photograph: Courtesy Tripadvisor
Head to this slick restaurant and bar to experience authentic Goan cuisine in just as genuine a setting. Sample the Portuguese-inspired dish poee (house-baked sourdough) and wash it down with one of the many signature cocktails—we're partial to the Pedro G&T. Sit back, relax and settle into a beach-like state of mind without having to take a trip to the neighbouring state.
Price: Average
Photograph: Courtesy Tripadvisor
7. Shree Thaker Bhojnalaya
One of Mumbai's best kept secrets, this vegetarian Gujarati eatery offers an "eat until you drop" experience. To sample the very best, opt for the thaali: a round platter that includes six rotis, six curries, two papad variants, buttermilk, curd, three kinds of desserts, chaat, vegetable roll and more.
Price: Bargain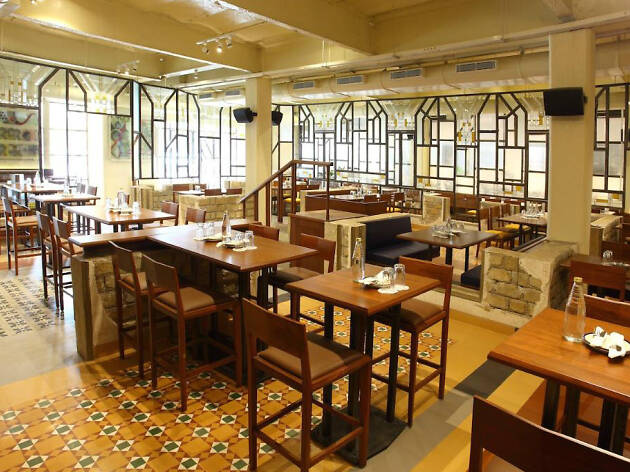 Photograph: Courtesy Tripadvisor
Housed in an old colonial bungalow, The Bombay Canteen changed the way Mumbai eats by heightening Indian regional dishes with modern twists. Itching to have a crazy good time with friends or family while still eating very good food? This is the place for you.
Price: Average
Photograph: Courtesy Tripadvisor
At Hakkasan, it is all about the dim sum. Try out the five-course dim sum lunch with a fruit drink or order à la carte, choosing between chicken shumai, grilled Shanghai and edamame dumplings, among others. Before washing it all down with a cup of tea, try the dark chocolate mousse. Trust us.
Price: Bargain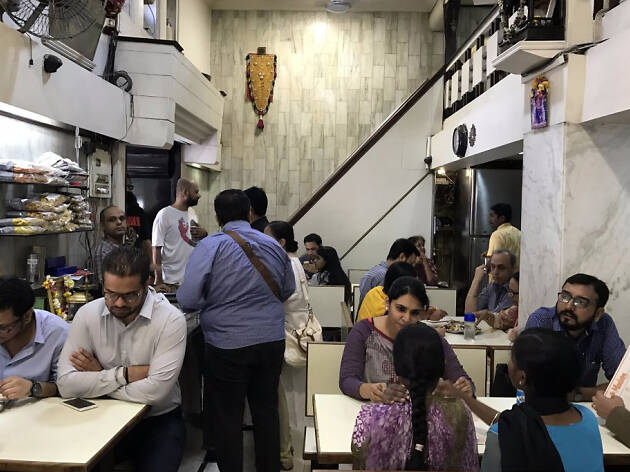 Photograph: Courtesy Tripadvisor
Found in Kings Circle, this is Mumbai's most cherished South Indian restaurant. If you're bored of all the fine dining and expensive food joints around town, the unassuming interiors at Cafe Madras will surely please you. Beware, though: the eatery is perpetually crowded with college students, senior citizens and young workers. May we suggest striking a conversation with one of them while digging into peppery rasam, airy medu wadas, crunchy dosas and a cup of coffee?
Price: Bargain
Photograph: Courtesy Tripadvisor
Tucked in a small alley at Kemps Corner, 29 (fun fact: there are 29 states in India) showcases the country on a platter, boasting its very best culinary traditions and allowing you to be transported to every corner of India without actually having to travel. Try the lal hara chaat (corn, green sprouts and tomato in a sweet sour dressing), originating from the north eastern state of Mizroam, or the punugulu (fritters made of rice and pulses batter), native to the southern state of Andhra Pradesh.
Price: Average
Photograph: Courtesy Tripadvior
In recent years, Mumbai has gone overboard with its fascination for all things oriental but Xico is one of the first venues to offer an authentic Mexican meal that's worth indulging in. The trendy eatery is also home to an excellent bar that serves innovative cocktails. Adventurous foodies will appreciate the enticing dishes that may even include grasshoppers.
Price: Average
Still hungry?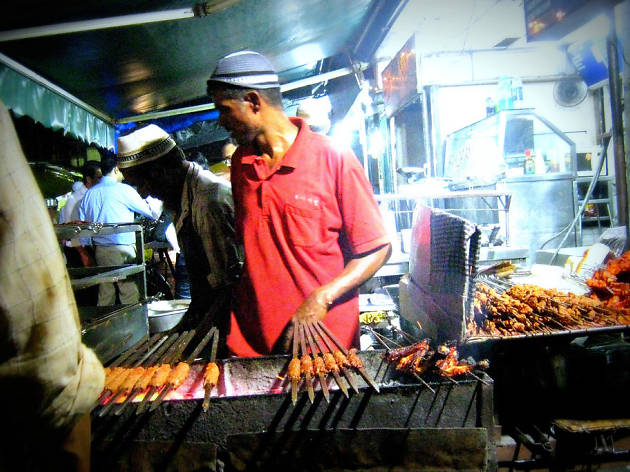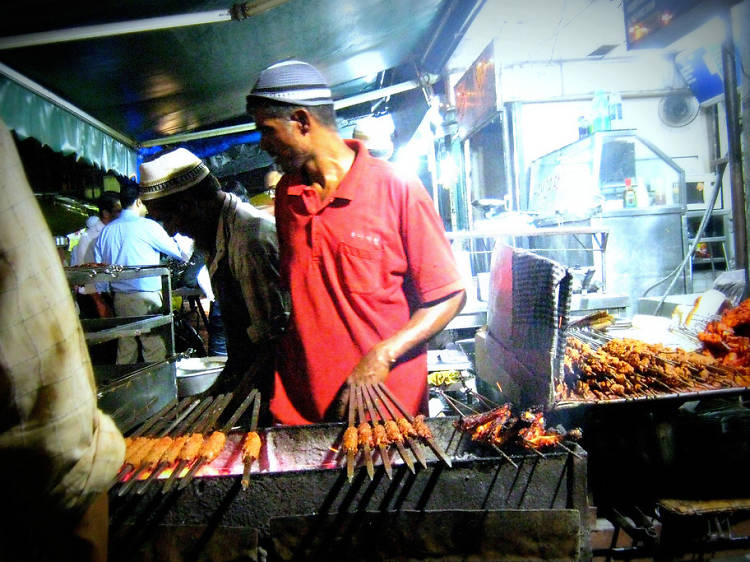 Photograph: Courtesy flickr/cc/meenakshi madhavan
Mumbai's food scene—made up of a mix of high-end restaurants, cheap eats, street food and more—is shaped by a fusion of cultures, including an indigenous fishing community and the secrets from the home kitchens of century-old migrants (the Muslim sultans! Jews! Portuguese and British colonialists!).
Best selling Time Out Offers