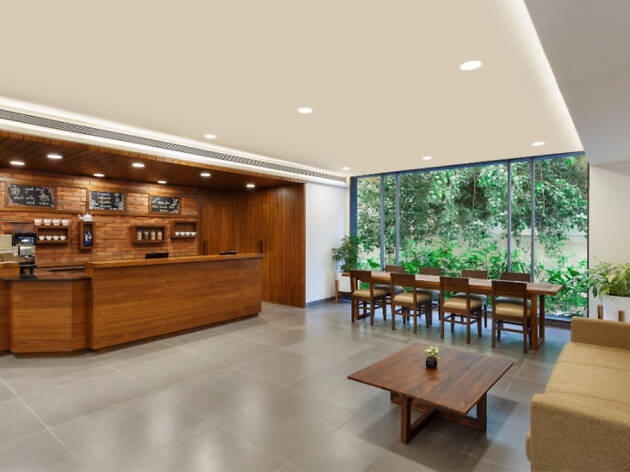 The 10 best cheap hotels in Mumbai
If you're into "experiential" travel, check into a slum (you read that right), one of many best cheap hotels in Mumbai.
If you're looking to travel on a budget or simply prefer to spend your cash on the city's top restaurants, pubs and shopping destinations, consider staying at the best cheap hotels in Mumbai. We promise you, though, that here in town affordability and luxury are not mutually exclusive.
Check into a pod, share space in a hostel or a guesthouse with character or opt for a beautiful boutique property. Into "experiential" travel? You can check into a slum. You read that right.
Best cheap hotels in Mumbai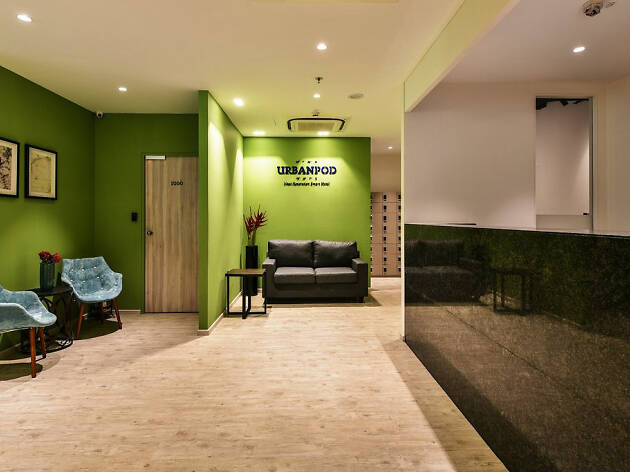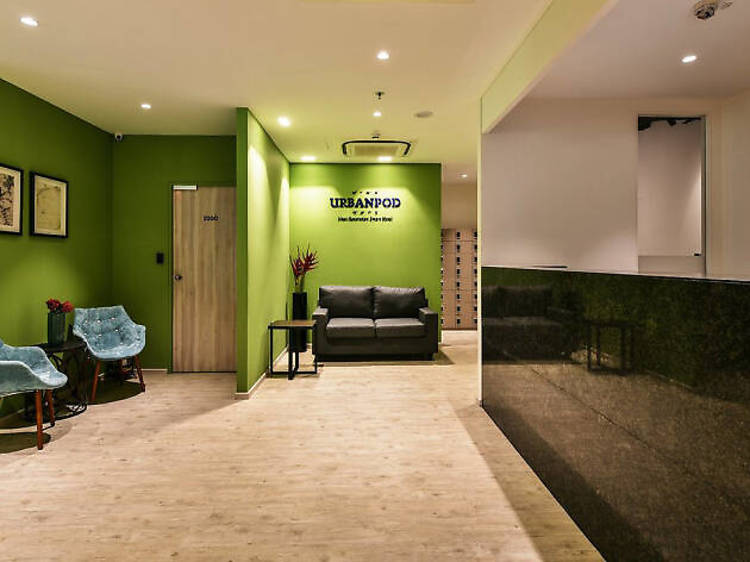 Photograph: Courtesy Tripadvisor
In space-strapped Mumbai, a capsule hotel makes complete sense. Each of the compact pods come with a sink-into bed, a television, a little locker, a dresser with a mirror and, of course, complimentary Wi-Fi. Couples can opt for the suite-pod while solo travellers will likely appreciate the common cafeteria-cum-lounge shared by all. Given the amenities and the reasonable pricing, Mumbai's first pod-hotel fills up pretty fast so book your stay in advance.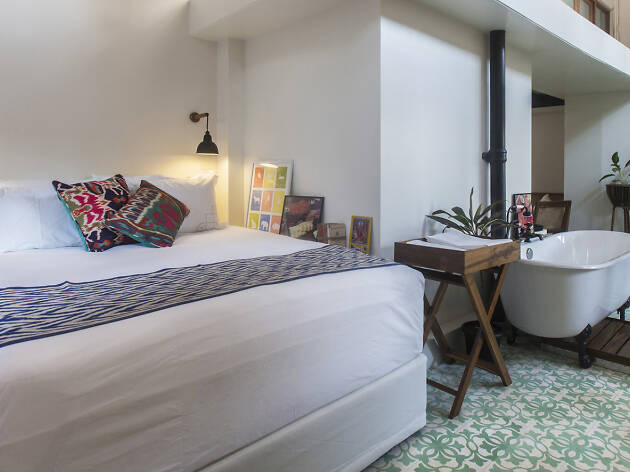 Photograph: Courtesy Tripadvisor
This property is located in a structure that's over 100 years old. Step into the past: wicker furniture, Burma teak-wood flooring and antique clocks adorn the space. A lot of the furniture and fittings have been sourced from second-hand markets and match the old buildings perfectly. Some of the spacious rooms even feature vintage bathtubs!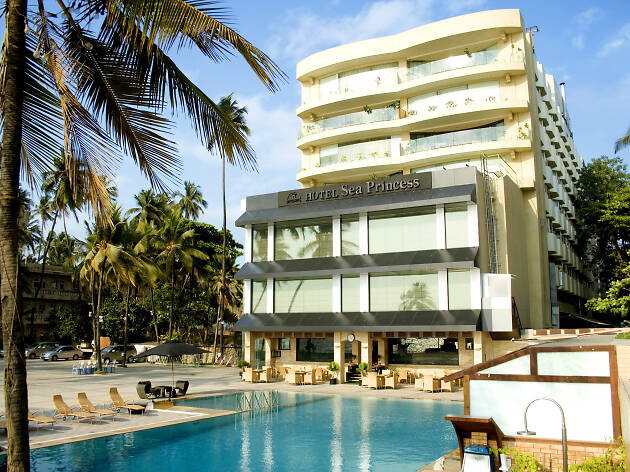 Photograph: Courtesy Tripadvisor
When staying in the Hotel Sea Princess rooms that offer uninterrupted views of Juhu beach, you'll be reminded that Mumbai is an island city. The service is warm, the rooms are elegant, the pool is fantastic, the spa and fitness centre are top-notch and the lounge bar and restaurant are delectable: need more convincing to stay here? Fine: the hotel is less expensive than average.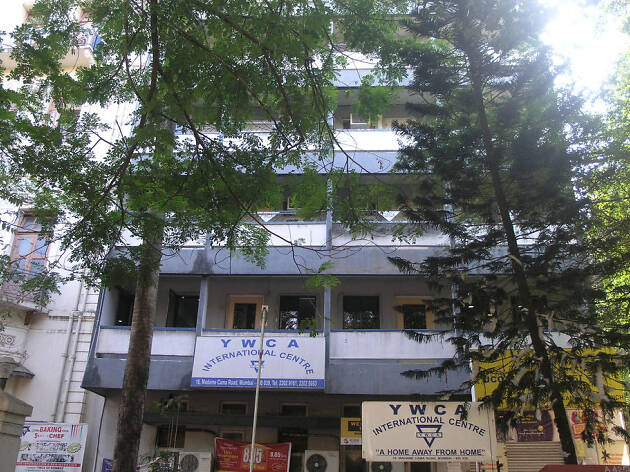 Photograph: Courtesy Tripadvisor
4. YWCA International Guest House
Looking to stay in plush south Mumbai for a steal? Head straight to the YWCA International Guest House. You'll be a stone's throw away from the historic Gateway of India, the bustling Colaba street market, the Prince of Wales Museum, various gorgeous Victorian heritage structures and Marine Drive for those who want to stroll a walkway by the waters. Opt for shared rooms for bigger savings and you'll stay with three other budget travellers of your same gender.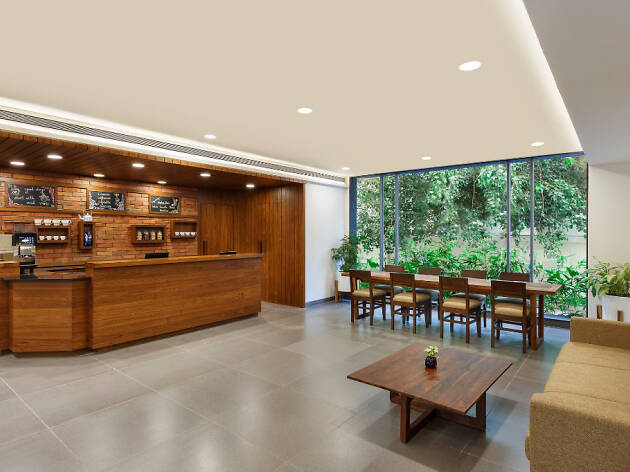 Photograph: Courtesy Tripadvisor
Believe it or not, this budget chain doesn't feel budget-y at all. If you're looking for a clean, safe business hotel with cosy rooms and amenities such as room service, a gymnasium, meeting rooms, laundry and Wi-Fi service, Ginger in Andheri won't disappoint. You'll be tucked into the suburbs and a rickshaw ride away from the up-market and bustling suburb of Bandra.
Photograph: Courtesy Tripadvisor
How often have you looked at hotel images online only to be disappointed in real life, when your room looks nothing like those glossy pictures? Well, chain hotel OYO reduces the chances of that happening: whether you're booking a room in Goa or in Mumbai (choose from the many locations spread from north to south), you'll find the same standardized 30-odd features. Expect spotless linens, a flat screen television, complimentary toiletries and free Wi-Fi, among other useful amenities.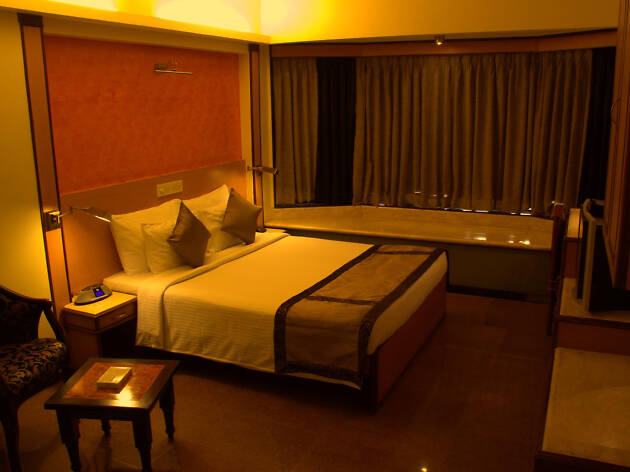 Photograph: Courtesy Tripadvisor
This property in Bandra will add colour to your business trip. From the elegant and far-from-gaudy interiors to the well-lit courtyard restaurant (Veranda), this is the perfect place to wind down after a long day spent working or touring Mumbai.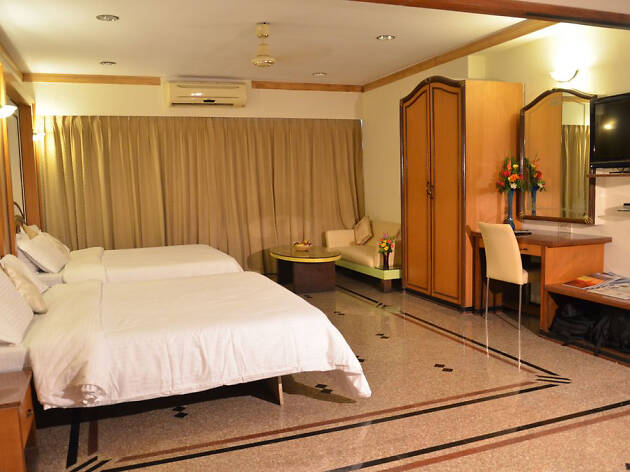 Photograph: Courtesy Tripadvisor
Location, location, location: that's what you get at this 34-room hotel in Colaba. The rooms are spacious, rather basic in decor, but clean. Service is warm all around, even at the on-site restaurant offering complimentary breakfast. Those who just can't uplug will also revel in the free Wi-Fi available.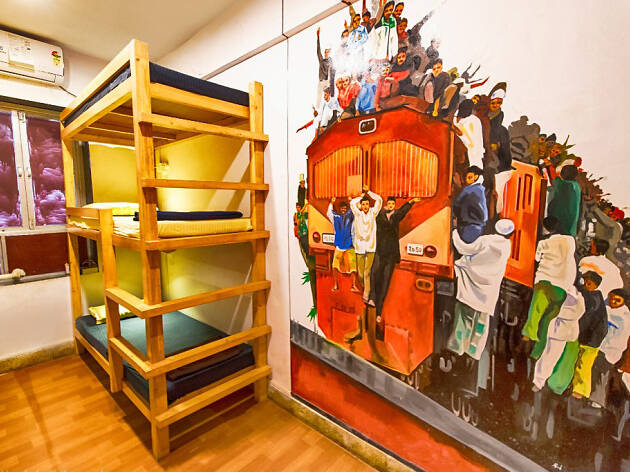 Photograph: Courtesy Tripadvisor
Students travelling alone and hoping to meet others along the way should opt for Bombay Backpackers. After all, there aren't too many hostels in Mumbai and even fewer that are painted in cheery colours and have faux-teak-wood bunks. The hostel is a few minutes walk away from Kurla Railway Junction, where you can hop on a local and get to south Mumbai in about 30 minutes. Or step out, hail a rickshaw and check out the suburbs.
About 60 percent of the local population lives in slums. Experience the "real Mumbai" by checking into the Slum Hotel. Essentially the home of a local family, you'll feel like a member of their unit. You'll share space with them, watch them go about their chores and exchange stories from your corner of the globe. While it may seem voyeuristic, remember that proceeds will help the family sustain itself while giving you insight into the life of the poorest in the city.
Craving a taste of the local food scene?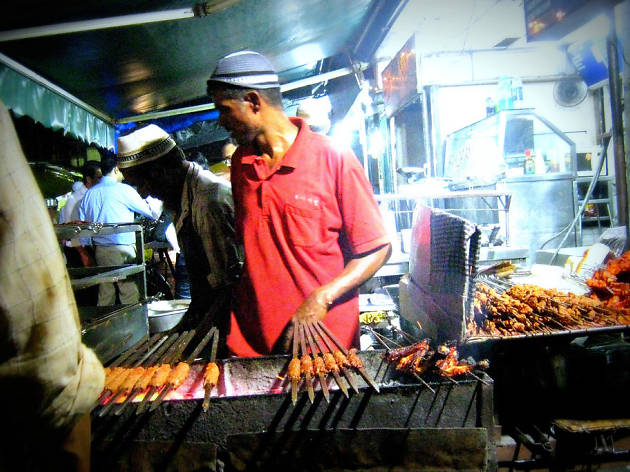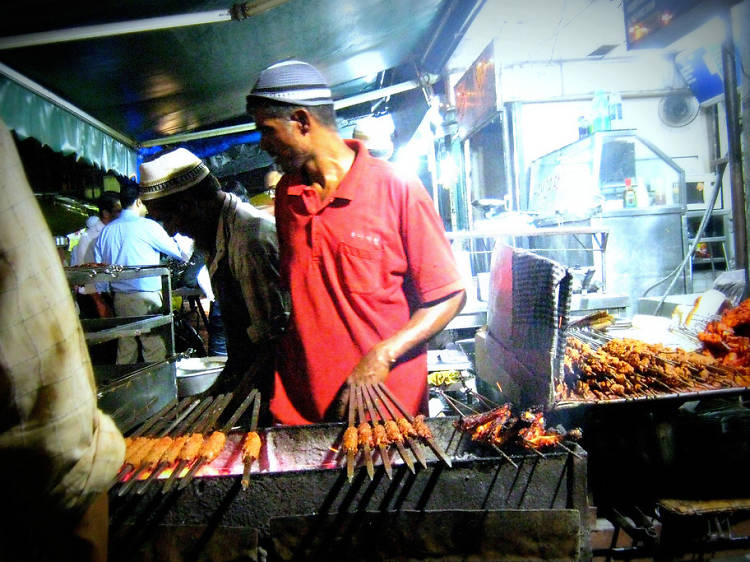 Photograph: Courtesy flickr/cc/meenakshi madhavan
Mumbai's food scene—made up of a mix of high-end restaurants, cheap eats, street food and more—is shaped by a fusion of cultures, including an indigenous fishing community and the secrets from the home kitchens of century-old migrants (the Muslim sultans! Jews! Portuguese and British colonialists!).