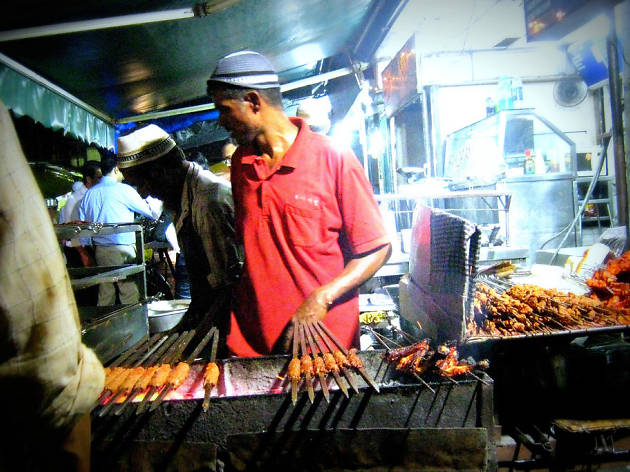 The best street food in Mumbai
Reflecting the city's diverse cultural makeup, the best street food in Mumbai will revive your taste buds
Mumbai can feel intimidating: so many cultural universes coexist within the city, each replete with its own unique history and traditions, all of which gives rise to a rich culinary tapestry.
Today, Mumbai's food scene—made up of a mix of high-end restaurants, cheap eats, street food and more—is shaped by this fusion of cultures, which includes an indigenous fishing community and the culinary secrets of century-old migrants.
The hunger pangs of the immense magnitude of the crowds that take over the city, from its markets to its top attractions, can only be met by the million-strong street hawkers dishing out ubiquitous street eats. To truly experience Mumbai's culinary scene, you'll want to venture out and devour the very best street food that the city has to offer. Enjoy!
Best street food in Mumbai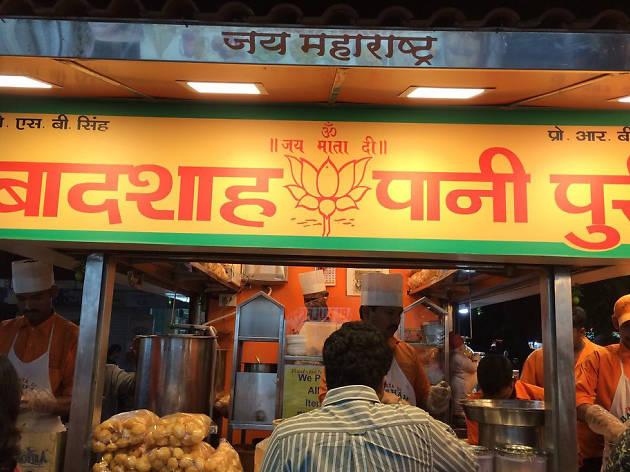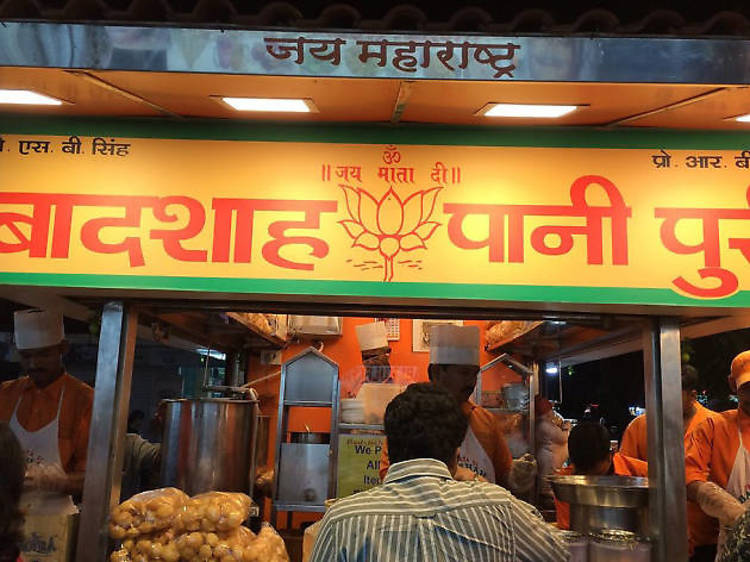 Photograph: Courtesy Tripadvisor
The city beach is a favourite street food spot for visitors and locals alike and offers a glimpse of the hallmark "sand, sea and lip-smacking chaat experience." There's bhel puri for the health freak, made with boiled potatoes, raw mango and chutneys. The adventurous ones can opt for the spicy pani puri. While most vendors lining up on the beach claim to serve the best variant of their offered food, we recommend visiting Stall No. 11- Badshah's to revive your taste buds.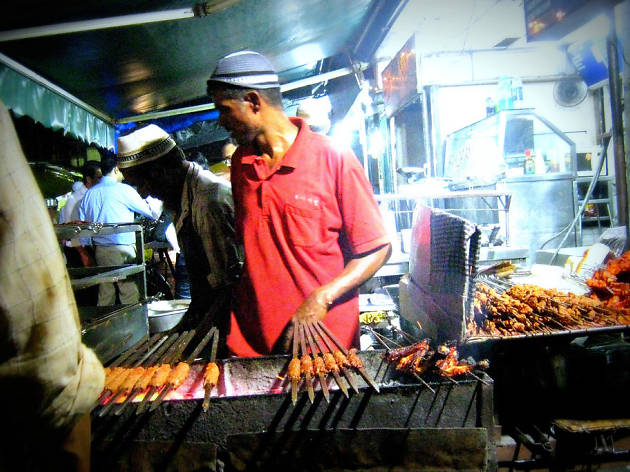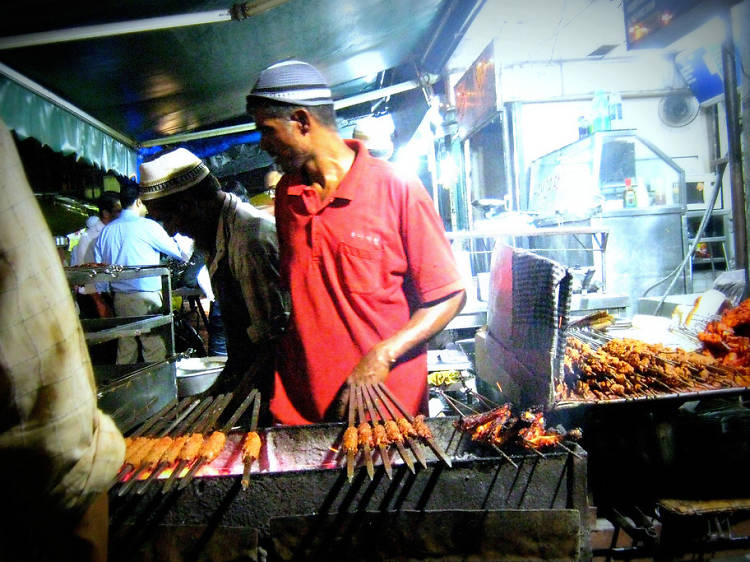 Photograph: Courtesy flickr/cc/meenakshi madhavan
For an indulgent non-vegetarian gourmet experience, head straight to Mohammed Ali Road. Popular for its iftar experience during Ramzaan, the people at Marhaba Fast Food lay out their grand spread of naan sandwiches served piping hot from the open fire tava onto your street side table. Don't miss the delicious bhuna gosht (spicy mutton curry). From sizzling tikas, fluffy pattis, succulent kebabs to mouth watering malpuas and other delectable culinary secrets, you'll be thoroughly satisfied while striking a conversation with the patrons of the famous Minara Masjid.
Zaveri Bazaar, the city's diamond hub, is bursting at the seams with shops owned by old-time jewellers and little food stalls. Watch a hawker toss dosa for traders and craftsmen. Gorge on vegetarian snacks such as kachoris, chaats and samosas. Try out the ingenious pudlas: a Gujarati snack made of gram flour or chickpea flour and tossed with vegetables at Mohanbhai Pudlawala's at chai time. Do not leave without trying out the khichiya papad, a thin crisp disc made of gram flour with 56 spices.
On any given day, locals eat like kings in the city's Khau Gallis, which literally translates to food lanes. Khau gallis remain busy throughout the lunch hours into late at night with roadside carts offering a visual- and pocket-friendly gastronomic affair. Khau gallis are also often a great place to people watch: expect young working adults and elderly people devour shawarma and the grilled Bombay sandwich. The most popular Khau Galli stretches from SNDT College to Cross Maidan in South Mumbai.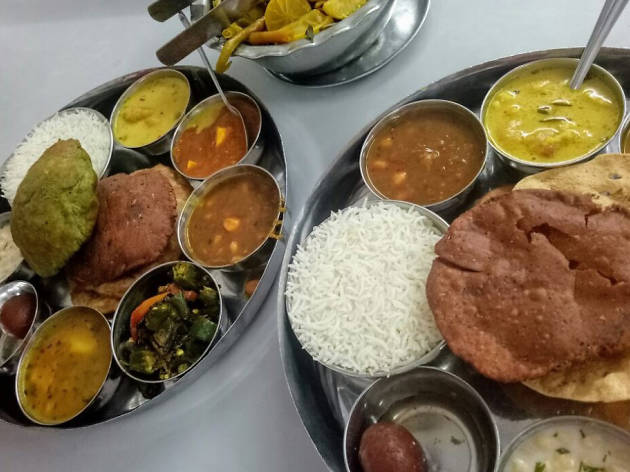 Photograph: Courtesy Tripadvisor
Hidden amidst several restaurants, an unassuming low-budget eating spot, Pancham Puriwala in Fort, boasts of history older than the first train introduced by the British in India. Gulp down a glass of lassi, a traditional sweet drink, along with a plate of potato and peas curry with puri (a flour dough bread). Listen to legendary tales involving Fort's owner: he walked from his home town in North India to Mumbai on foot to feed India's largest city.
Pav (pao or bread) originally came to India while under Portuguese rule. Since then, Mumbai's love affair with pav continues unabated, usually accompanying a thick red curry of mashed vegetables, with copious amounts of butter, a squeeze of lemon and a dash of raw onion. While the dish can be found in dozens of kiosks and stalls across the city, visit the Canon Pav Bhaji center, next to the CST subway, for a satiating portion.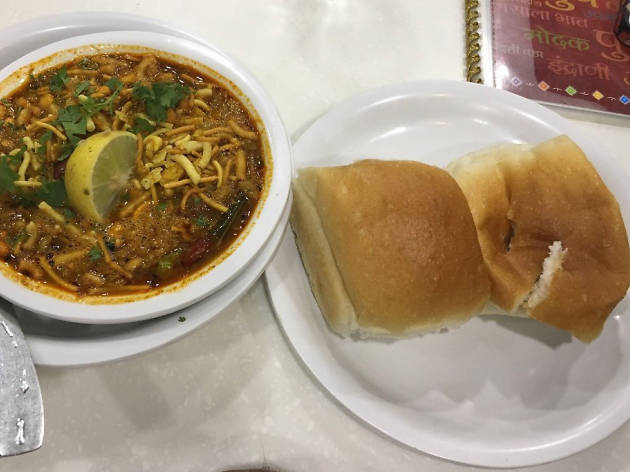 Photograph: Courtesy Tripadvisor
When in Mumbai, do as the Mumbaikars do. For a hearty breakfast meal, head to the popular local haunt Aswaad. Located in the central suburb of Dadar in Shivaji Nagar, the place has been around for more than three decades and is the city's most visited vegetarian spot, serving regional Maharastrian cuisine. A must-try dish here is the misal pav, a spicy moth bean curry.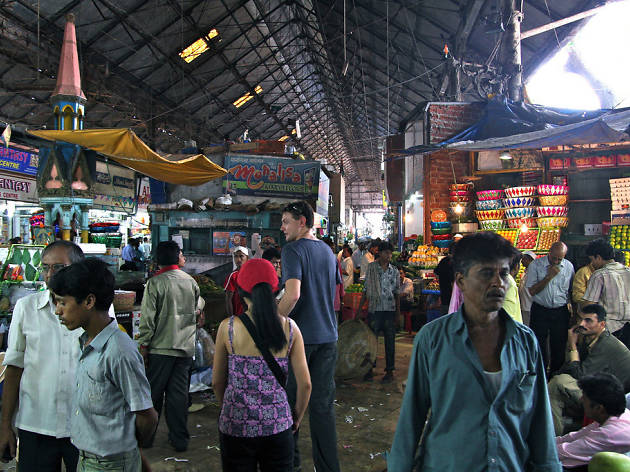 Photograph: Courtesy flickr/cc/Jan
Every evening, this area is teeming with people, like swarms of bees out on a mission. Check out the outstanding seafood dishes such as the pomfret fry and crab curry that food artists carve out for night revellers. It is worth your while to check out the food stalls on Nagdevi street opposite Crawford market every evening, turning out melt-in-your-mouth succulent seekhs and payas prepared in a giant steel furnace. Do try out the special nalli nihari and the harisa, which is the only available vegetarian dish.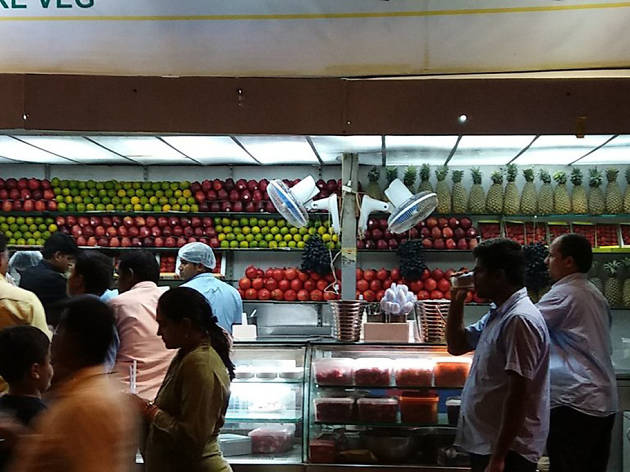 Photograph: Courtesy Tripadvisor
Another spot you must visit is the Haji Ali Juice Center, near the majestic Haji Ali Mosque at Worli Seaface. The roadside shop has earned a loyal following since its opening in the late 1930s, refreshing the faithful with healthy sandwiches and juices. Try out the most delicious custard, loaded with fruits, dry fruits and blended-in milk cream.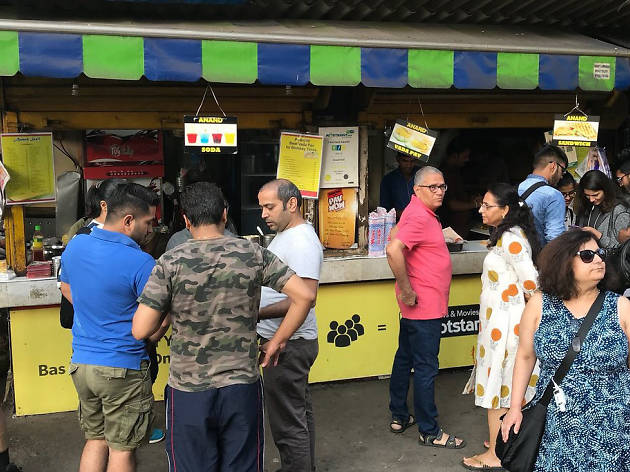 Photograph: Courtesy Tripadvisor
Have you even visited Mumbai, if you haven't snacked on vada pav? A native dish to Mumbai, it is a deep fried potato dumpling, stuffed into a pao with a generous portion of red and green chutneys. While it is available across stalls and sometimes even in high end restaurants, for the best experience you'll want to visit Anand Stall in Vile Parle or taste the original dish served at Vaidya's stall on Platform No 1 on Dadar Station. Just a word of caution, though: never call it the Indian burger in front of the locals.
Visit when these top events are taking place
As in the rest of India, religion plays an important role in the city's daily life, so expect for a fair share of the best events in Mumbai to revolve around religious holidays. The common theme? Unbridled revelry played out in the streets, which means you don't have to go too far to be in the midst of the action.