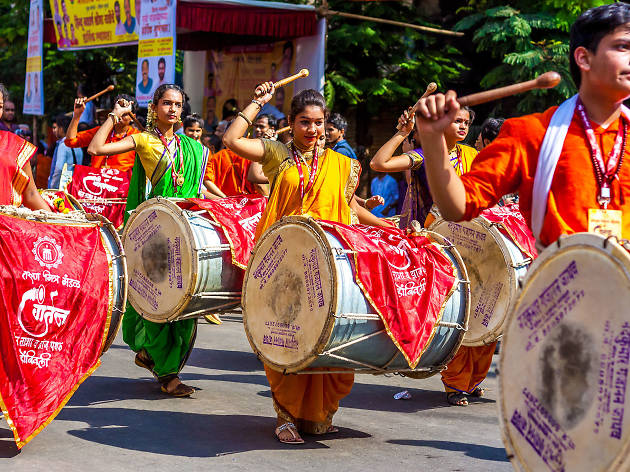 13 best Mumbai events
Whether looking for food, literature or movies (Mumbai Film Festival!), the best events in Mumbai will entertain you
Mumbai, the financial capital of India, is a city of merchants, bankers and Bollywood dreamers. Art and culture have always played second fiddle to commerce but, over the past few years, a cultural calendar of sorts has been taking shape. In typical Indian fashion, ad hoc events abound but only a few have stuck around and turned into annual affairs, like the Kala Ghoda Arts Festival and the Mumbai Film Festival.
As in the rest of India, religion plays an important role in the city's daily life, so expect for a fair share of the best events in Mumbai to revolve around religious holidays. The common theme? Unbridled revelry played out in the streets, which means you don't have to go too far to be in the midst of the action. Whether you're looking for art, food, drinks, literature, theatre or just some dancing in the street, Mumbai has an event for you.
Best Mumbai events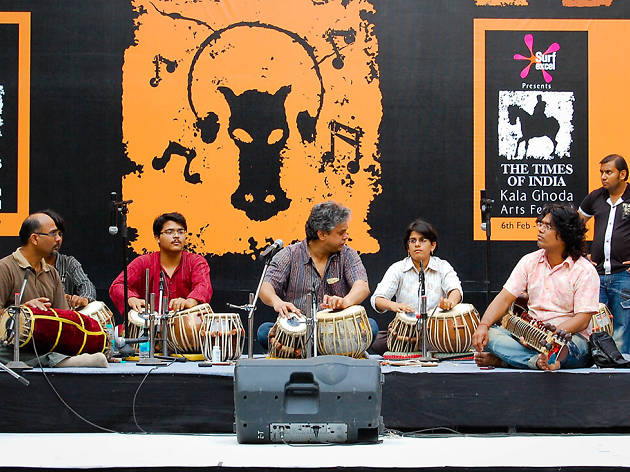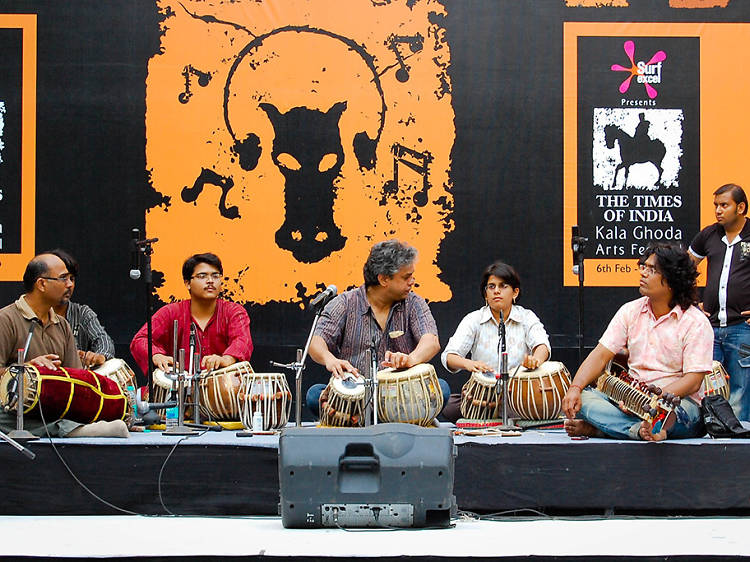 Photograph: Courtesy Flickr/cc/selvin kurian
1. Kala Ghoda Arts Festival
When: Late January/early February
Celebrating its 20th anniversary in 2019, the Kala Ghoda Arts Festival is undoubtedly the biggest event on Mumbai's culturati's calendar. Expect to see imaginative art installations, music, theatre and dance performances, as well as stalls selling handmade products and artisanal food. Plus, there are heritage walks, photography workshops, discussions on urban design, a dedicated children's programme and much more. Entry to all events is free.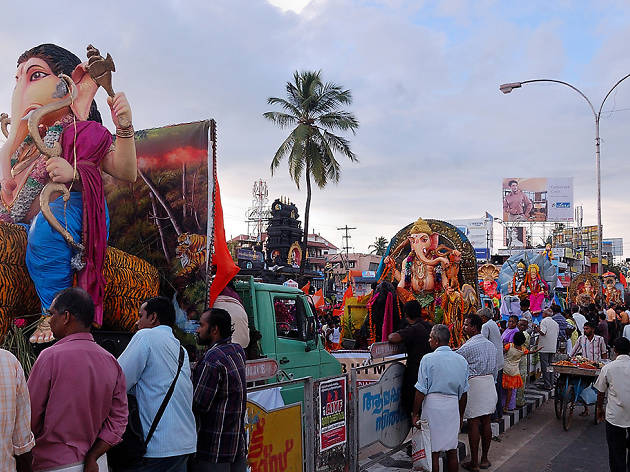 Photograph: Courtesy Flickr/cc/Thejas Panarkandy
When: August/September
Mumbai's favourite deity, the elephant-headed Lord Ganesh, is honoured with a 10-day long festival. Beautifully designed idols are installed at elaborately decorated pandals (a temporary structure erected for housing the idol) and pandal hopping is a legit activity: Parel's Lalbaugcha Raja and GSB Sarvajanik Ganeshotsav in Matunga are particularly worth visiting. The 10th day of the celebration features immersion processions all over the city but the best views of the idols are at Girgaum Chowpatty in South Mumbai.
When: September/October
Soon after the city bids adieu to Lord Ganesh, it's time for another extravaganza, this time in honour of the Goddess Durga. Again, pandals are installed and the goddess is revered through religious chants and offerings. The carousing begins after sunset when people dress up in colourful, traditional outfits and perform the garba and dandiya dances, both of which involve complex whirling while tapping together wooden batons.
When: September
Bandra, Mumbai's hip suburb, is home to the 18th-century Basilica of Our Lady of the Mount, locally known as Mount Mary Church. The first Sunday after September 8 (the Virgin Mary's birthday) marks the beginning of the weeklong Bandra Fair. The lanes around the church are decorated with buntings, numerous stalls selling everything from cheap trinkets to delicious food spring up, and street events, concerts and amusement rides give the area a carnival-like atmosphere.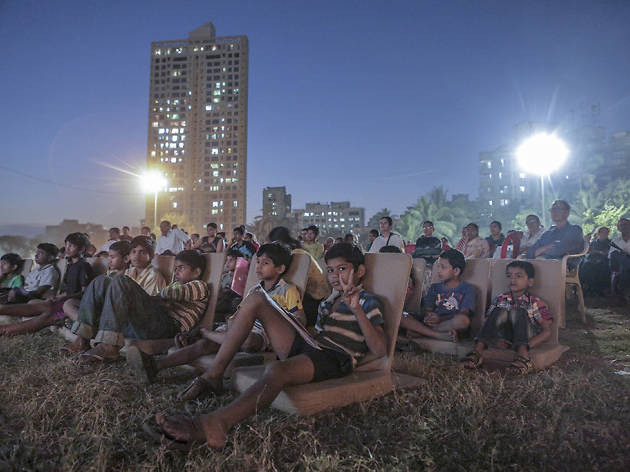 Photograph: Courtesy Flickr/cc/BMW Guggenheim Lab
When: Late October/early November
The Mumbai Academy of the Moving Image (MAMI) organises the annual MAMI Mumbai Film Festival, the city's biggest film event that celebrated 20 years in 2018. The eight-day festival showcases more than 200 films, from cutting-edge indie cinema to Bollywood fare and Hollywood cult classics. While most film screenings take place at multiplexes around the city, the real draw are old-school theatres like Matterden in Central Mumbai, and Liberty and Regal Cinema in South Mumbai.
When: Late January/early February
The collection of 5th century cave temples at Elephanta Caves, a UNESCO World Heritage Site, is the surreal setting for the Elephanta Festival, which is scheduled to hold its 30th edition in 2019. A 90-minute boat ride from Mumbai's Gateway of India brings you to the island. The pillared caves and rock-cut sculptures make for a perfect backdrop for a two-day dance and music spectacle featuring traditional dance forms, folk music and Sufi music.
When: May 1
Maharashtra attained statehood on May 1st, 1960 and, as its capital city, Mumbai plays host to the annual Maharashtra Day celebrations at Shivaji Park, a sprawling sports ground in Central Mumbai. The day begins with speeches by assorted dignitaries followed by a ceremonial parade by the local police force, firefighter personnel and the traffic police. The highlight is the traditional lavani (sort of folk theatre) performance to the beat of the dholki (hand-drum).
8. Mumbai International Literary Festival
When: Mid-November
Every November, the literary stars descend on the city, with both Indian writers and international biggies in attendance at the Mumbai International Literary Festival, also known as Tata Literature Live! Attend book launches, panel discussions and workshops, or line up for your favourite writer to sign your copy of their book. You can catch a performance over the four-day festival. The event is free to enter and is spread over multiple venues.
9. NCPA International Jazz Festival
When: Late November
The National Centre for the Performing Arts (NCPA), the city's premier theatre venue, transforms into a jazz aficionado's dream every November. For three days, Indian and international jazz musicians present a sax and percussion treat. With performing artists coming from Cuba, Colombia, Brazil, Italy, France and more, it's truly a world-class festival and offers the best jazz experience in the city. The finale is rather special, with all the bands and musicians jamming together on stage.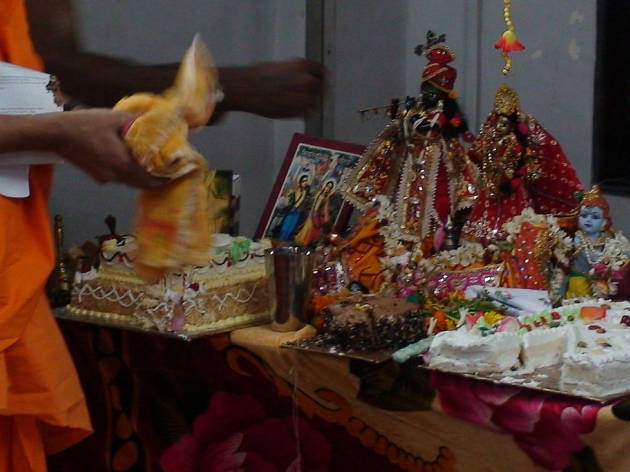 Photograph: Courtesy Flickr/cc/His Holiness Bhaktiratna
When: August/September
Janmashtami celebrates the birth of Lord Krishna and is variously referred to as Gokulashtami or Govinda. The second day of the festival is called Dahi Handi and is marked by young men forming human pyramids to reach clay pots filled with yoghurt and butter that are strung high up between buildings. These pots usually carry a cash prize so you can expect the competition to be fierce as the pyramid groups move between neighbourhoods to grab as many pots as possible.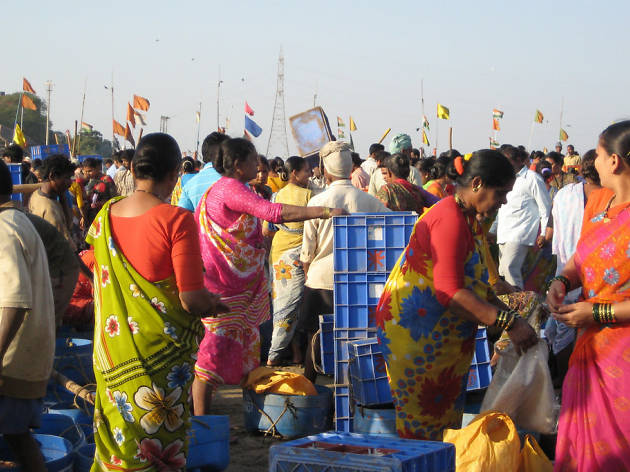 Photograph: Courtesy Flickr/cc/Madhav Pai
11. Koli Seafood Festival
When: Late January
A recent addition to Mumbai's foodie scene, the Koli Seafood Festival, also known as Versova Fish Festival, is a treat for seafood lovers. The kolis (fishermen) were the city's original inhabitants and the celebration grants festival goers the chance to sample their traditional preparations, not commonly available in restaurants. Don't miss out on the bangda (mackerel) fry, bombil pakoda (batter-fried Bombay duck fish) and sol kadi (coconut milk drink flavoured with kokum or mangosteen).
12. Mumbai Gallery Weekend
When: Late January/early February
Designed to coincide with the Kala Ghoda Arts Festival, Mumbai Gallery Weekend focuses on the city's contemporary art scene. Nearly 30 galleries throw open their doors to art collectors, enthusiasts and the general public. Apart from gallery hopping, take a deep dive into the world of contemporary art at open studios where you can interact with artists in residence. Also attend lectures by art historians and museum professionals.
13. Thespo Youth Theatre Festival
When: Mid-December
What started as a youth theatre movement in 1999 has evolved into a major platform for showcasing all forms of arts by young people under the age of 25 years. Thespo's Youth Theatre Festival takes place in December at Prithvi Theatre in the northern suburbs of Mumbai. The week-long festival channels all that youthful energy into full-length plays, live music acts, fringe performances, workshops, readings and even theatre games.
Got more time to explore?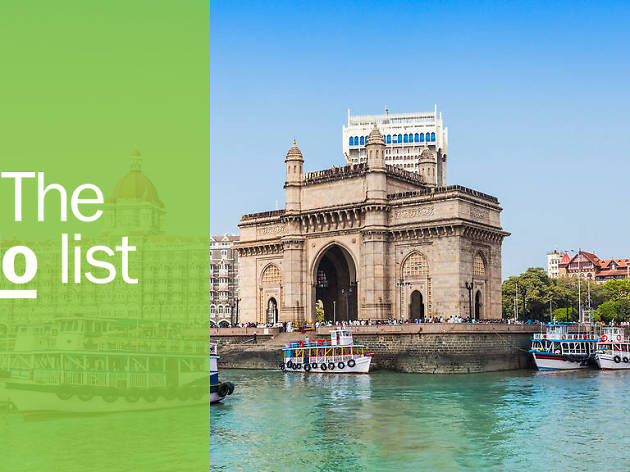 Formerly known as Bombay, every corner of this city is crammed with something to explore. Roadside stalls and fine dining fusion will tickle your taste buds while people-watching everyone from Bollywood starlets to rickshaw drivers will captivate your imagination.