The 11 best places to drink beer in Munich
In Munich? Want a beer? You've got a whole world of great options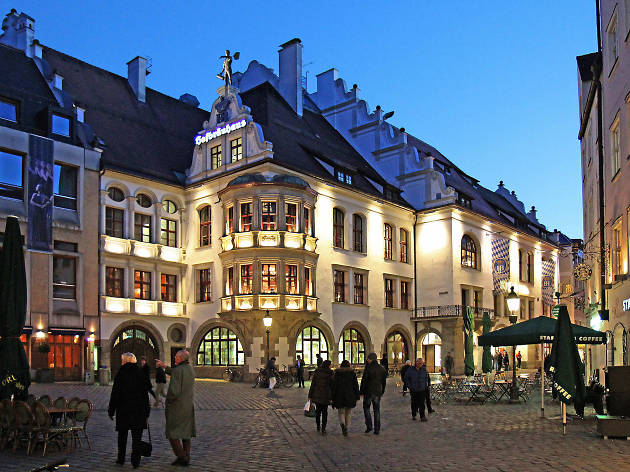 In Munich, and the state of Bavaria, it's not just brewing beer that's an art form: so is consuming it. There's an unspoken code of how to drink like a proud southern German: Always clutch your beer Maß, or litre mug, with just one hand. When you toast, make strong eye contact. And bring your own snacks – carrying outside treats into the beer garden is not just allowed, it's polite.
But as much as tradition rules the Bavarian roost, in the capital Munich there are plenty of independent breweries and beer halls shirking the old ways. The Reinheitsgebot, a 500-year-old beer purity law dictating that only water, barley and hops could make beer, is being defied more than ever by a new guard of local craft brewers and funky tap houses without a wood barstool or painted mural in sight.
It makes for a dynamic mix of traditional taverns and beer gardens – mostly gathered in the heart of the city, where they've presided over the centuries – but also suave pubs rebelling against their Bavarian birthright. It depends who you're talking to, but the latter is either a vital revolution or blasphemy. What better way to take up the debate than over a cold one?
Draped in polished wood and wicker accents, this craft beer bar might take design cues from its American counterparts, but what's on stock is purely European. Tap-House offers a colossal selection of over 200 craft brews, including 40 on tap, from brewers in Germany, Belgium, Italy and beyond. A long rustic bar gives off Oktoberfest ambience, turning stool-side strangers into venerable drinking buddies. You can also critique your sips via the Tap-House app, which features a list of all variations served, as well as helpful hints and a section for note-taking, making a handy companion for beer geeks and craft beer rookies alike.
Werner Boehm/München Tourismus
Hofbräuhaus is a must-visit in Munich; it's a sixteenth-century gem spread across three floors of robust wooden tables that has resplendent high-ceilinged frescoes. It's popular, especially when the summer beer garden is open, and on weekend evenings you'll need an eagle eye to spot any empty seats. Once you're stuffed inside on a bench though, Hofbräuhaus is a feast for the senses, with an oompah band and waiters in dirndl and lederhosen balancing armsful of Maß frothing with Hofbräu Original, a Munich Helles lager brewed according to Reinheitsgebot standards. A large menu offers traditional Bavarian delicacies, from pork knuckles to plump white sausages and other butchers' delights.
Photo: Werner Boehm/München Tourismus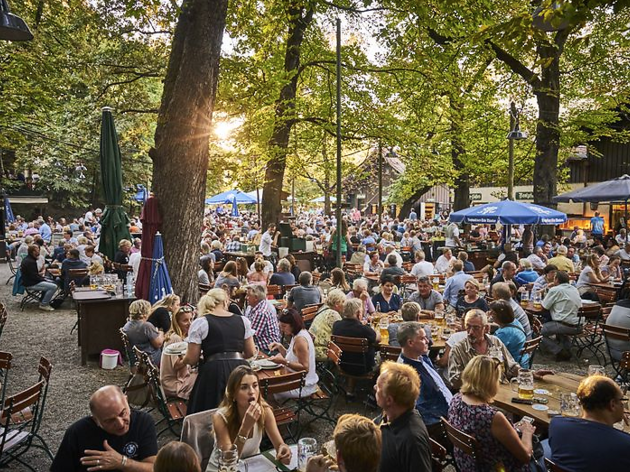 www.augustinerkeller.de/home
Between Munich's two most iconic beer halls, Augustiner Keller and Hofbräuhaus, Augustiner is the one more preferred by locals looking for a laid-back, less touristy vibe. Every year this enormous 5,000-seater beer garden flourishes into a scene out of 'A (Bavarian) Midsummer Night's Dream', with sunbursts across bright chestnut foliage by day and fairy light twinkles by night. Indoor seating includes a traditional beer hall and a red-brick subterranean cellar once used for refrigeration. There are several kegged selections, but the most popular is the Augustiner Lagerbier Hell, which has had a mild refreshing spritz courtesy of a painstaking two-step fermentation process.
Photo: www.augustinerkeller.de/home
L. Kaster/München Tourismus
Beer garden at Viktualienmarkt
The centrepiece of Viktualienmarkt, a legendary gourmet food market in Munich, is this al fresco beer garden made up of lines of wooden benches beneath abundant leafy shade. Local breweries, including Augustiner, Löwenbräu, Hofbräu and Paulaner, to name a few, take turns on tap here every few weeks, so you never know what'll be served up in your Maß. According to Bavarian beer garden tradition, guests can unpack and enjoy their own snacks here, so most people simply peruse the market's artisan vendors. Exotic cheeses, hams, truffles and jams are just a few of the decadent smorgasbord options available.
Photo: L. Kaster/München Tourismus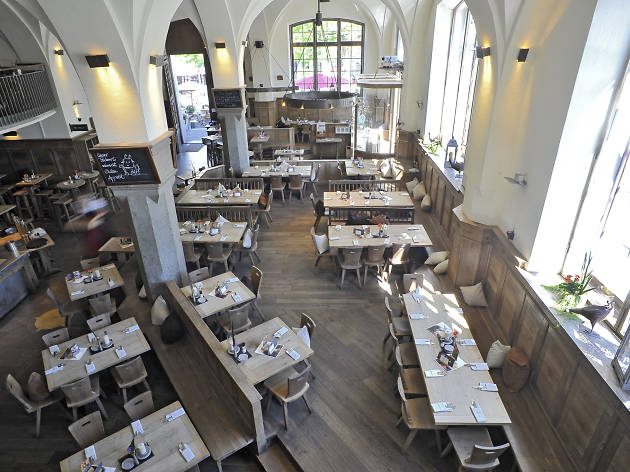 Der Pschorr is the brewery house of Munich institution Hacker-Pschorr. Although located in Viktualienmarkt, it's not to be confused with their beer garden – Der Schorr has a great big indoor restaurant and its own outdoor seating. Chill out under a red table umbrella or slip downstairs into the wooden keg parlour, where you can drink overlooking handmade barrels stored behind glass in a lit cooling area. The wooden barrels sit for hours under ice blocks until they get tapped, ensuring every Maß mug is chilly and has a thick layer of foam. While the Edelhell is Hacker-Pschorr's specialty, you can also choose from Dunkel or wheat beer variations, Hefe Weise and Sternweisse.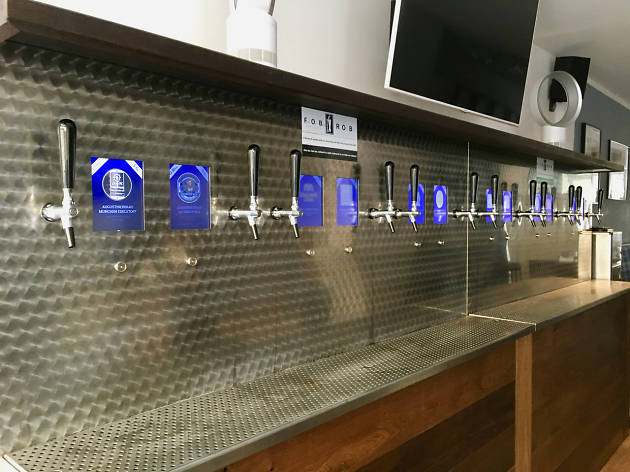 This hipster beer bar in the central and trendy Maxvorstadt district breaks the mold with a wall of self-service beer taps, functioning with loadable chips and a 'pay for what you pour' system. Simply put a few Euros on the 'i-Button' and fill up from taps of Bavarian beers including Augustiner, Andechs, Tegernseer and imports. The 'indoor beer garden' concept means that guests can bring their own vittles or even order in (chalkboards list the numbers of nearby restaurants offering take-out and delivery). A wall of whiskeys, curated by StammBar's Scottish owner, as well as another with board games makes this a perfect watering hole for a comfy evening.
Dominik Zimmermann
This charming tavern is home to Schneider Weisse, Germany's most popular wheat beer brewery. Traditional trappings include wood-panelled walls and sepia photos, encompassing a maze of intimate parlour rooms. There's a designated salon for Munich locals (Pope Benedict XVI once tipped back a glass here), another for regulars and even student gatherings. Brews include Schneider Weisse, its most classic wheat beer, and Hefeweizen, a yeast wheat beer with a smooth light taste. Or you can act all local and even order a Russ'n – wheat beer topped up with fizzy lemonade.
Photo: Dominik Zimmermann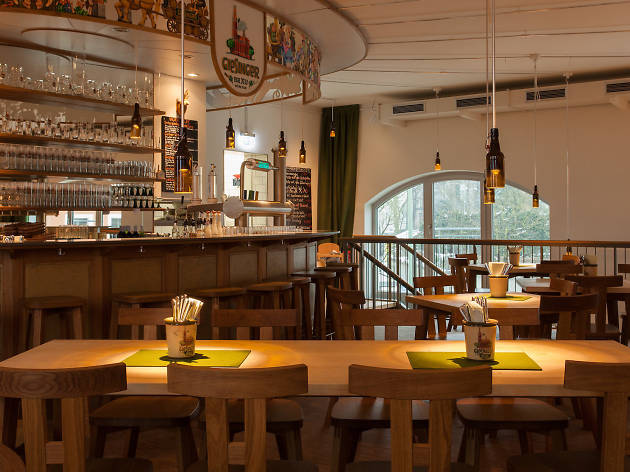 This sleek, modern beer hall is the tasting headquarters for some of Munich's most acclaimed craft beer. There is a traditionally minded assortment, including unfiltered, unpasteurised Märzen and Pils, as well as experimental small batches. Giesinger has plans to ramp up production with a second brewery in Munich next year, and recently opened a traditional Bavarian Stehhausschank or 'standing bar' with €120,000 raised via crowdfunding (the goal was €40,000!). In this small annex, guests can tilt back not just Giesinger brews but also regional and international craft beers while enjoying live music.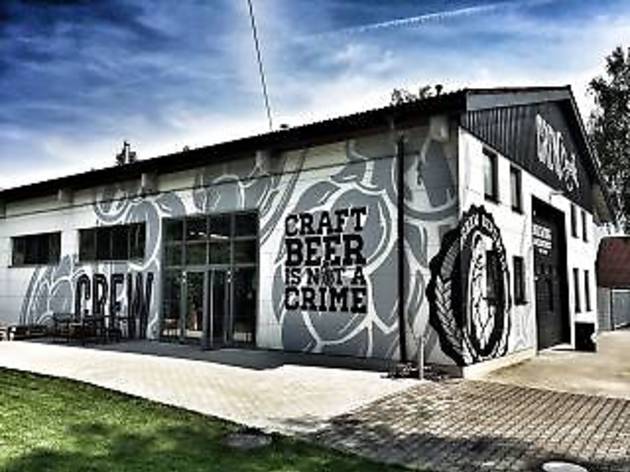 Crew Republic's tap room looks more Berlin than it does Munich – tucked into a regional suburb about a half-hour drive from the city centre, the building sticks out of the quaint residential landscape. It's pretty cool, with its gigantic monochrome hand grenade logo showing off the motto 'Craft beer is not a crime'. Started from a home-brew kit, today the tattooed and bearded dudes behind the brewery have bucked Bavarian tradition with an anti-Reinheitsgebot assortment, such as the popular Drunken Sailor IPA or an imperial stout called Roundhouse Kick. So far tastings and tours are only available on Fridays from 4pm-8pm, with the latter by reservation only.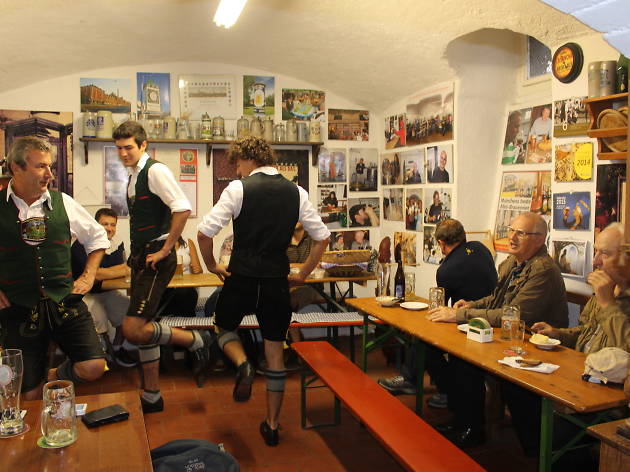 Richelbräu is an oddball blend of a hobby brewery and cultural community space, which puts on film screenings, brewery bicycle tours and other entertainment. The brewery is technically not even allowed to serve beer from its tiny production room, but gets around this little rule by offering donation-based tastings. Tucked between apartment buildings in Munich's quiet residential Neuhausen neighbourhood, the building is easy to spot thanks to an egg yolk-yellow exterior. There's always some new and quirky venture – the latest is a beekeeping initiative which plans to produce honey for experimenting with its brews.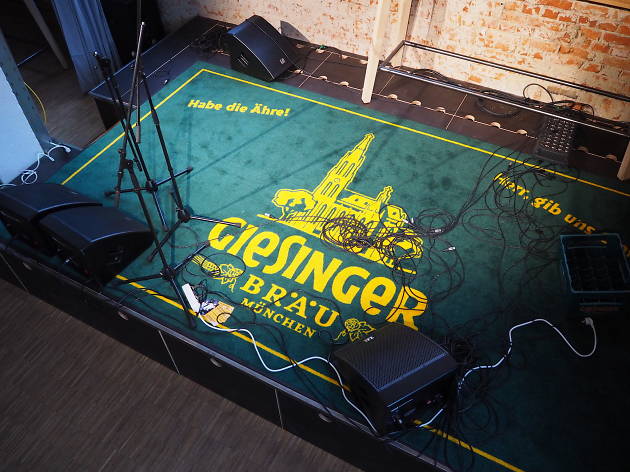 This secret beer bar is a time warp to bygone Bavaria: it's a tiny wooden parlour with no seating, little personal space and only the finest Augustiner tapped fresh from oak barrels. Stehausschank, or 'standing bars', like this were once ubiquitous, but alas here is Munich's final original. Duck in during weekday evenings and expect to (literally) rub shoulders with office workers kicking back cold ones. The price is right, at just €3.10 for a frosty half-litre – reasonable considering this locale is located on downtown touristy turf. Get cosy and dive right into high-octane chatter (and bring your wallet, it's cash only).
Looking for somewhere to eat?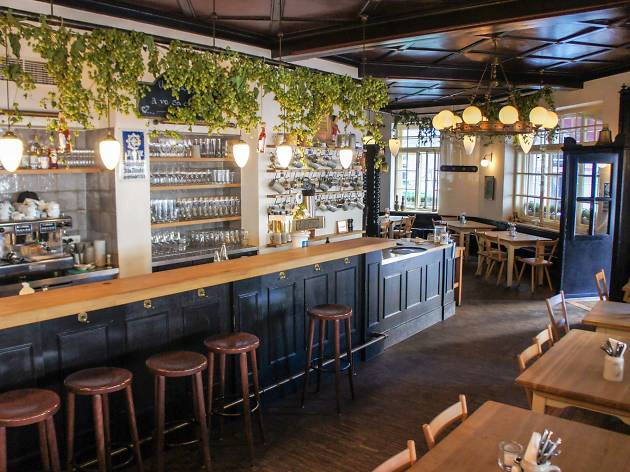 In its culinary scene, Munich looks south—to the Alps, with hearty meals in quality and quantity, and to Italy, with an ever-growing number of locales specializing in fresh Mediterranean dishes.