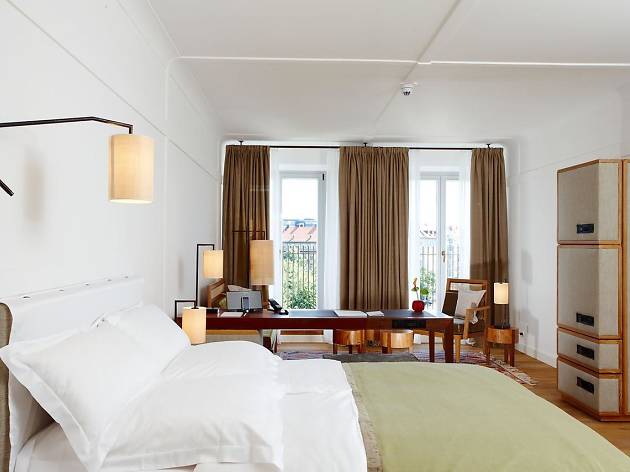 The 9 absolute best hotels in Munich
Looking for a swish place to stay? These are the best hotels in Munich, from five-star luxury to designer boutiques
Forget Vienna. Forget Geneva. This city's Italianate flair, mountain views and world-class art collections make it quite simply one of the most refined places you could imagine. In fact, many would argue Munich is far and away the most charming European city there is. And that's no doubt thanks also to its phenomenal array of killer restaurants and things to do.
So whether you're in town for the opera, en route to the ski slopes or touring Munich's mind-blowing museums and attractions, it's no surprise there are plenty of superb places to spend the night. Choose serene design hotel Louis, the simple yet homey Laimer Hof or the historic splendour of the Bayerischer Hof, and rest assured you'll be booking one of the best hotels in Munich.
Still after tip-top recommendations?
Sure, Oktoberfest always pulls in the crowds – in fact, it's become a full-blown annual fixture for many of Europe's party-hungry youth. But despite the free-flowing booze, Munich has long been considered hip and edgy Berlin's oh-so-uncool southern cousin. Make up your own mind...