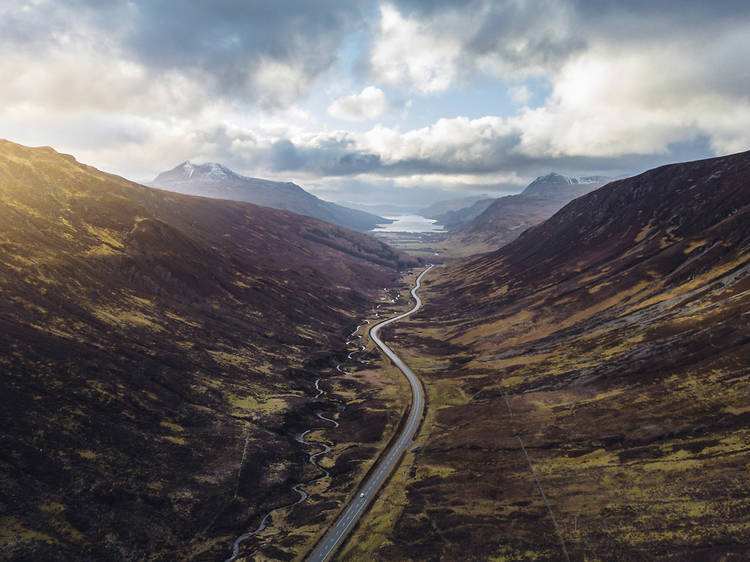 Photograph: Shutterstock
1.

North Coast 500, Scotland
What is it? A super-scenic route taking in just over 500 miles of stunning Scottish landscapes, the NC500 is one of the best road trips on the planet.
Where does it go? It's a loop through the Scottish Highlands. You start and end at Inverness Castle and the route takes in incredible deserted beaches, glassy lochs and heather-covered peaks, as well as castles, whisky distilleries and roadside eateries.
How long should it take? Most people do it in seven to nine days. Find out more here.