Where to stay in New Orleans
Researching where to stay in New Orleans? Although still an excellent option, look past the French Quarter neighborhood.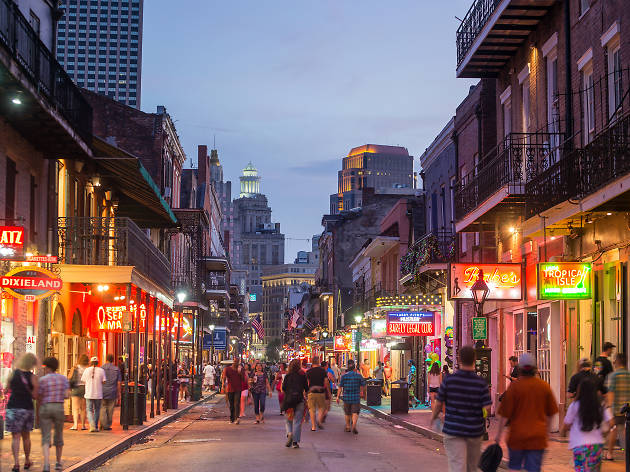 When considering where to stay in New Orleans, one thing rings true: we wish we could stay in every single one the best neighborhoods in town.
The French Quarter is, of course, the most renowned area and the center of most of the city's action. But, although Bourbon Street's jazz clubs, Jackson Square's street performers and the slew of Cajun eateries found here are surely not to be missed, don't be fooled: top restaurants, bars and attractions are peppered all throughout town, rendering each neighborhood a local treasure trove of New Orleanian culture.
Take the Bywater, for example: bohemian quirkiness is displayed in all its glory here. Spend the day perusing through handmade goods at local boutiques, admiring street murals and eating quintessential Southern food at St. Roch Market, a renowned Victorian food hall.
More into a residential vibe? Opt for the Garden District, home to historic mansions, the Audubon Park and Zoo and a selection of spots serving sno-balls, the traditional local confection made with shaved ice and flavored cane sugar syrup.
Here, find some of the best neighborhoods to stay in New Orleans and the most exciting things to do and eat while there.
Where to stay in New Orleans
Looking for more must-dos in the city?
Oysters, po-boys, beignets and classic cocktails feature prominently on any NOLA itinerary, but there's much more to the city than eating, drinking and general indulgence. Whether you're a newcomer or a lifelong local, check off these essential things to do in New Orleans, from antiques-hunting in the French Quarter to unique museums and storied jazz joints.