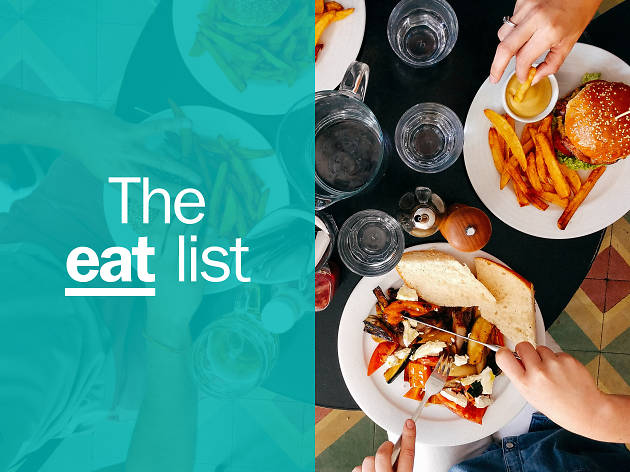 The 27 best New Orleans restaurants
The best New Orleans restaurants include traditional eateries serving Creole classics and modern takes on global foods
Whether you're a gourmand who keeps up with James Beard awards or a fan of fried chicken, fresh shrimp, tasty gumbo and beignets, if you have an interest in good food, you'll want to eat at the New Orleans restaurants.
But where to dine? Maybe you're looking to bang out a bunch of quick visits, checking several of the city's most iconic dishes off your culinary checklist, but if you have the time and budget, we recommend you dine at the city's top eateries, from the famous names in formal fine dining to quirky, casual joints that can only be found in the Crescent City.
It's worth keeping an eye on the newest spots and latest trends, many of which are driven by out-of-towners and restaurant groups, but locals choose to support and celebrate the places that have put the city's dining scene on the global map, many of which serve the specific dishes that remain endemic to the local culture.
Best New Orleans restaurants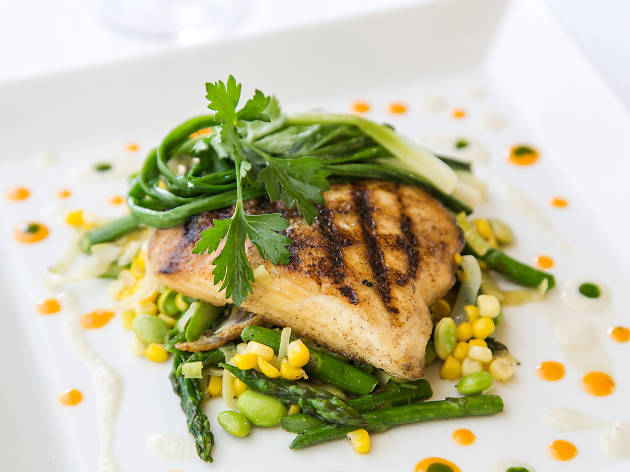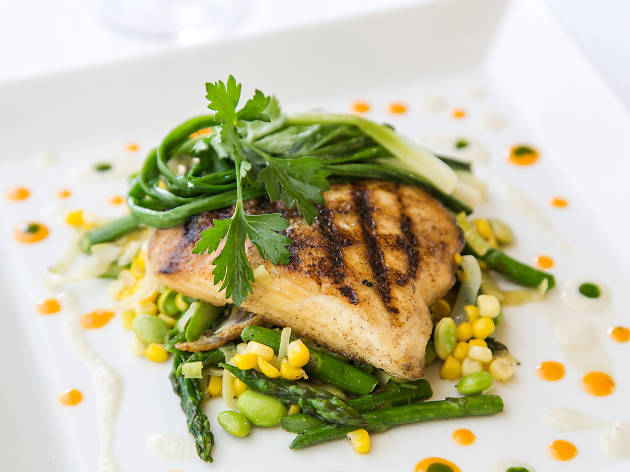 Photograph: Sara Essex Bradley
The crown jewel of the Brennan empire, this landmark Garden District restaurant has been a beacon of fine dining since 1880. There's no resting on laurels here, though: Paul Prudhomme, Emeril Lagasse, Jaime Shannon and now Tory McPhail have nurtured the Creole menu while making their own marks. The iconic Victorian mansion is the perfect setting for an intimate meal, large celebration or relaxed 25-cent martini lunch. Turtle soup is a must, the bread pudding soufflé provides an excellent finish and everything in between will impress. For a casual taste of chef Tory's skills—specifically his unique crawfish boil fried chicken—check out Picnic Provisions & Whiskey, the newest addition to the Brennan family.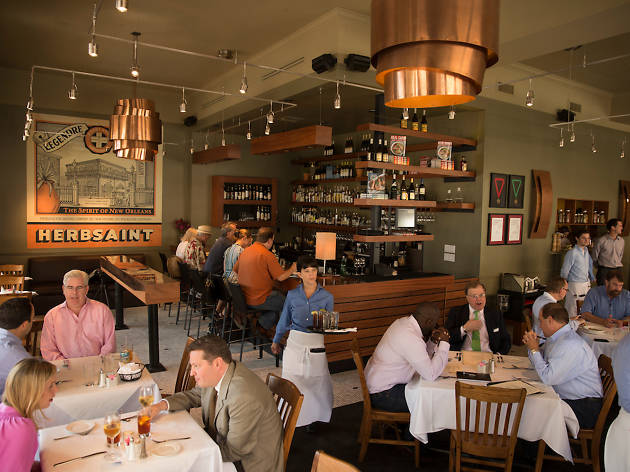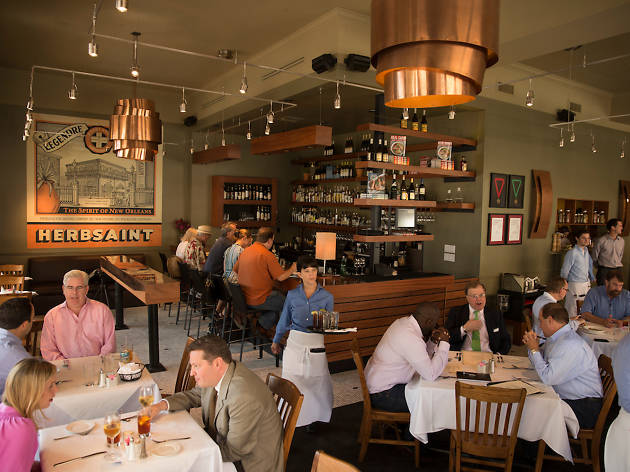 Photograph: Courtesy Herbsaint
Chef Donald Link's restaurant group is heavy on the James Beard awards, bestowed upon loads of chefs that have passed through his flagship restaurant. Approaching its 20th year, this Central Business District favorite is consistently packed with a mix of the after-work business crowd, local families and tourists. Local farmers and fishermen are well represented on the seasonal menu that combines French, Southern and rustic Italian influences. Daily lunch and dinner specials always impress alongside standards like house-made spaghetti with a poached farm egg or duck confit with dirty rice, all enhanced by an eclectic wine list.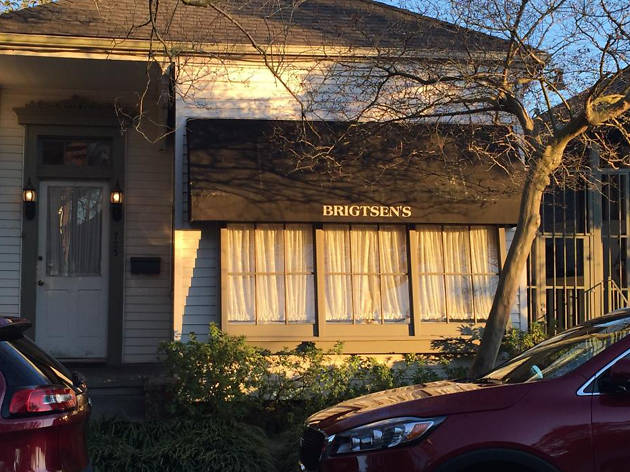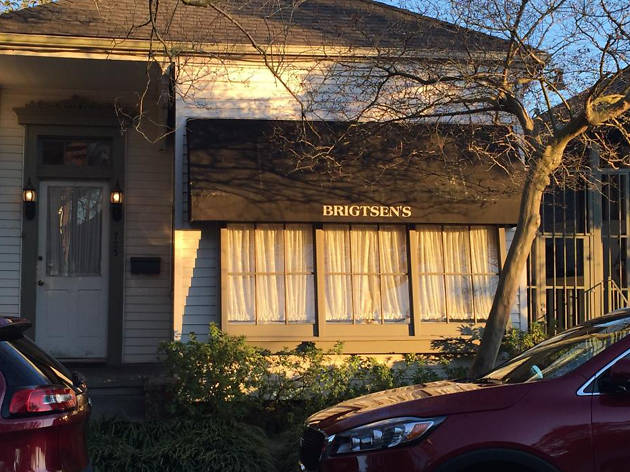 Photograph: Courtesy TripAdvisor/Elizabeth K.
This century old-plus Victorian cottage tucked away in the Riverbend is home to some of the best modern Creole fare in the city. Chef Frank Brigtsen updates classic dishes in a straightforward way with delicious results. Perfect after enjoying a stroll through the surrounding neighborhood, it's an excellent option for sampling New Orleans cooking in an intimate, friendly setting that feels like a friend's home. Each dish—from the rabbit gumbo and maque choux to shrimp rémoulade and trout meuniere—is made with care and full of flavor.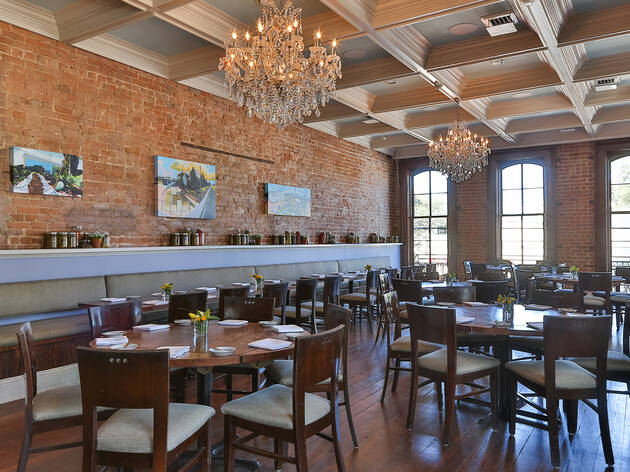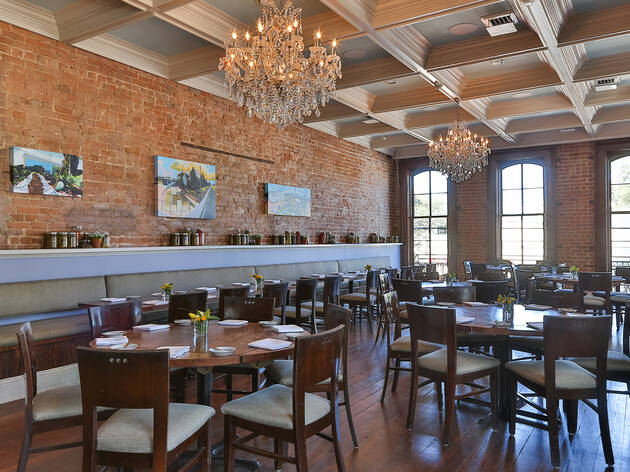 Photograph: Courtesy Coquette
This Garden District gem has the vibe of a neighborhood bistro but the menu of a forward-thinking, adventurous kitchen. The small list changes regularly to reflect what's fresh and local, as well as what creative twists chefs Kristen Essig and Michael Stoltzfus have come up with. Entrées have included black drum in vegetable sauce with fennel sausage, Mexican street corn-style okra and red snapper with butter beans. Summer means indulgent fried chicken and champagne dinners. The five-course blind tasting option is always full of surprises, which we guarantee you'll enjoy as much as the hearty weekend brunch options.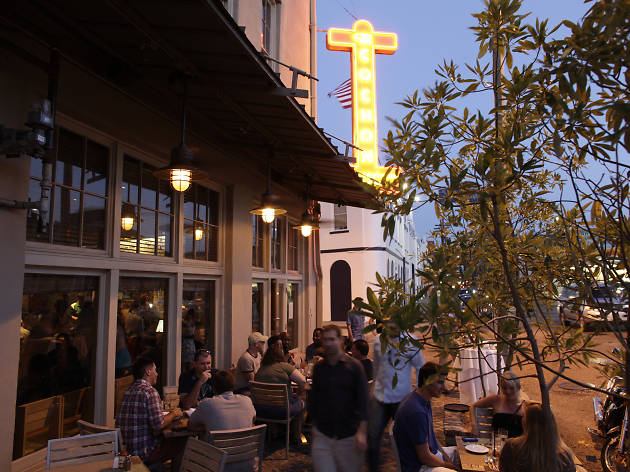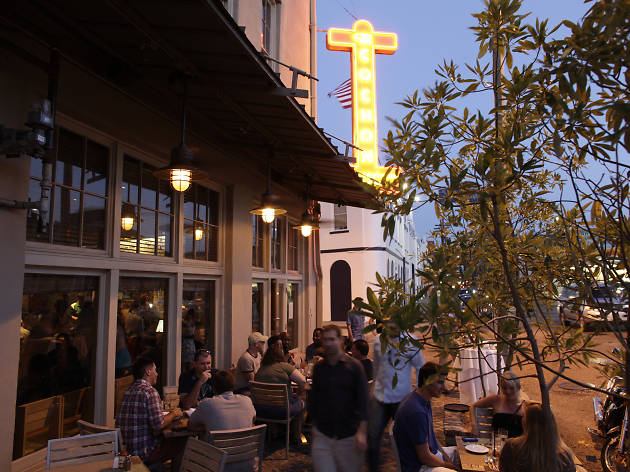 Photograph: Courtesy Cochon
This bright, welcoming spot from Donald Link and Stephen Stryjewski elevates the boucherie and the flavors of Cajun country with refined takes on boudin, andouille and head cheese. Pork, seafood and produce are locally sourced and prepared in-house. The cocktail list includes flights of moonshine to get you prepped for rabbit and dumplings, cochon with cracklings, "fisherman's style" whole Gulf fish or smoked short rib with chanterelles. The setting—anchored by heavy wood tables—is rustic yet contemporary, reflective of its Warehouse District location. Stop next door at Cochon Butcher to take home a few meaty treats.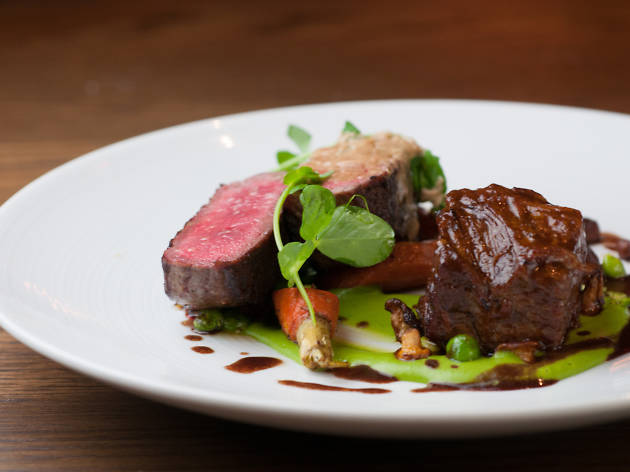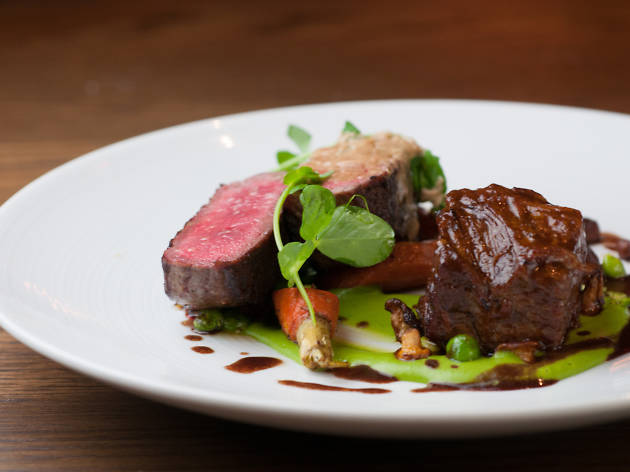 Photograph: StarChefs/Compere Lapin
Chef Nina Compton has made her mark on New Orleans since opening Compere Lapin in the Old 77 Hotel & Chandlery in 2015. Mixing the flavors of her Caribbean homeland of Saint Lucia with classic New Orleans cuisine, her menu has received consistent raves. The setting—with its exposed brick and wooden beams—is both intimate and buzzy. The excellent cocktail program kicks things off, followed by must-try conversation starters like spiced pig ears and conch croquettes. The goat curry, set atop sweet potato gnocchi, is a star entrée, and seasonal updates bring exciting new flavors to palates. Following the success of Compere Lapin, chef Compton opened Bywater American Bistro, which has also proven to be a hit.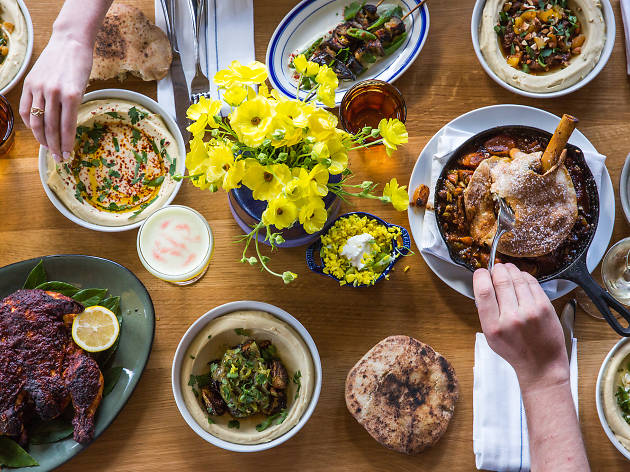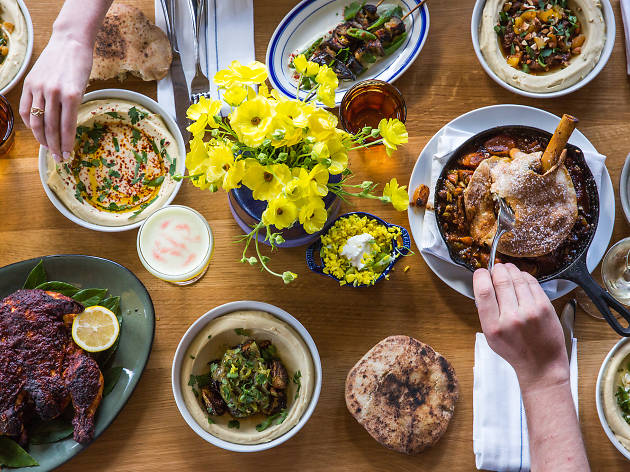 Photograph: Gabrielle Geiselman-Milone
After leaving his namesake restaurant (but unable to take the name with him), chef Alon Shaya has brought his beloved contemporary Israeli cuisine back, better than ever, along with a progressive new operation that strongly focuses on employee welfare. His dedication to ingredients, technique and staff is evident. The bright, airy Uptown restaurant provides a warm setting in which to enjoy shareable dishes like Shaya's grandmother's lutenitsa, local tomato ezme, harissa roasted chicken and hummus topped with blue crab. The pita, served fresh from the wood-burning oven, is simply heavenly. Creative cocktails and a wine list that includes Slovenian and Israeli selections are perfect complements.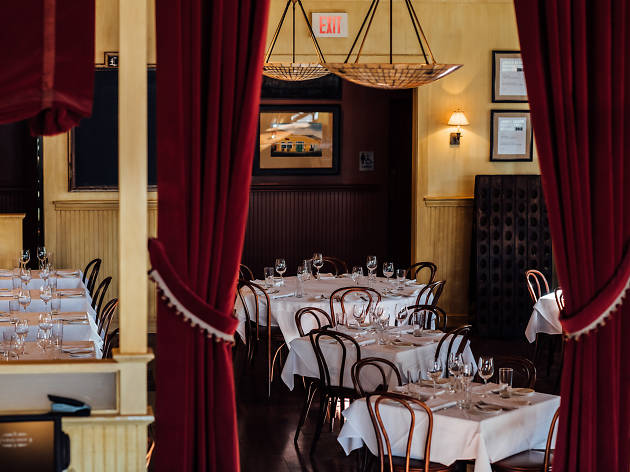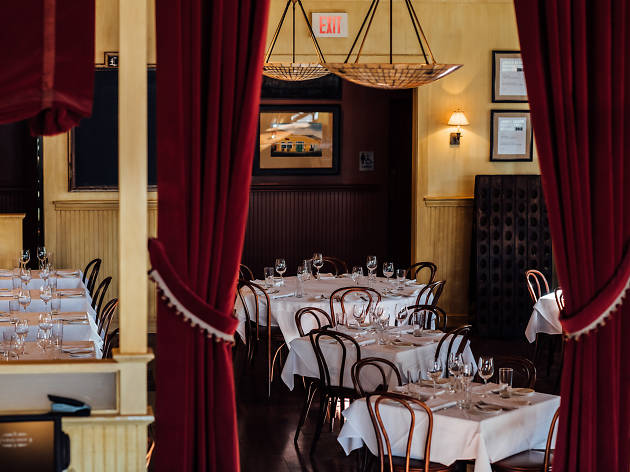 Photograph: Denny Culbert
Chef Justin Devillier has been creatively enhancing New Orleans classics on Magazine Street for more than a decade. Refined but lively, La Petite Grocery is where to go for a bit of edge added to the familiar. Beignets are stuffed with blue crab and finished with malt vinegar; the gumbo features tasso and chicken confit; and turtle Bolognese is served with bucatini and a fried soft boiled egg. The LPG Cheeseburger, with house-made pickles, onion marmalade, aioli and gruyere on a brioche bun, is another crowd favorite. Chef Devillier has expanded his talents, most recently with Justine, but this Uptown spot remains his signature offering.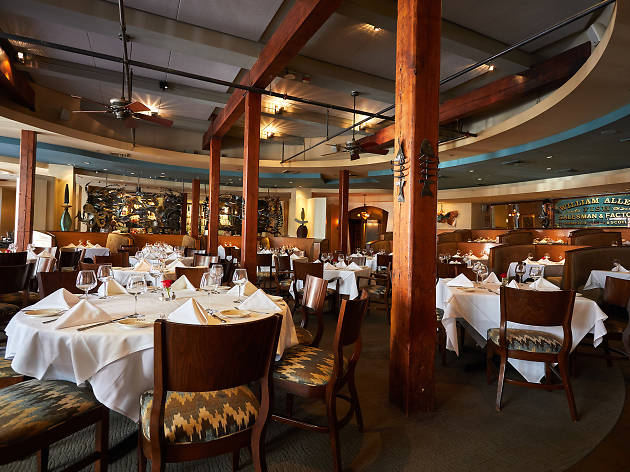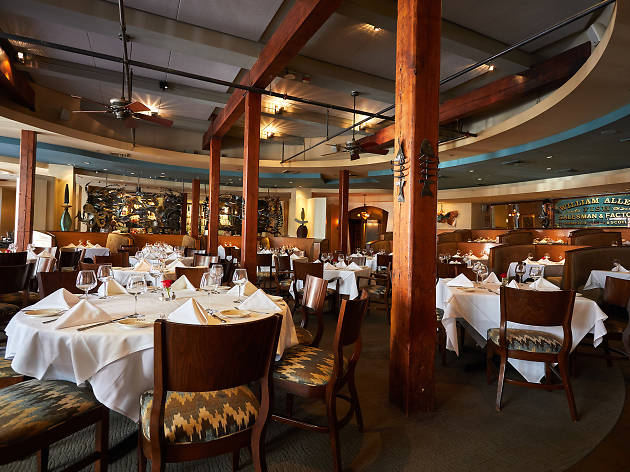 Photograph: Courtesy GW Fins
Fresh fish is the star at this French Quarter fine dining establishment. As an avid fisherman, chef Tenney Flynn is meticulous when it comes to choosing the freshest product from his sources, and his entrées change daily to reflect the best catch. Whatever the preparation—wood-grilled, parmesan crusted, blackened—the flavors of the fish shine through. Appetizers like lobster dumplings and New Orleans-style barbecue shrimp are constants. Try not to fill up on the delectable biscuits and cross your fingers that the "Scalibut"—a deliciously unique halibut/scallop combo—is on the menu.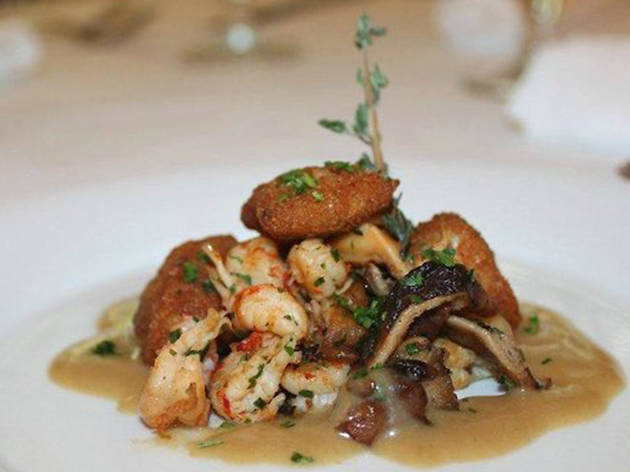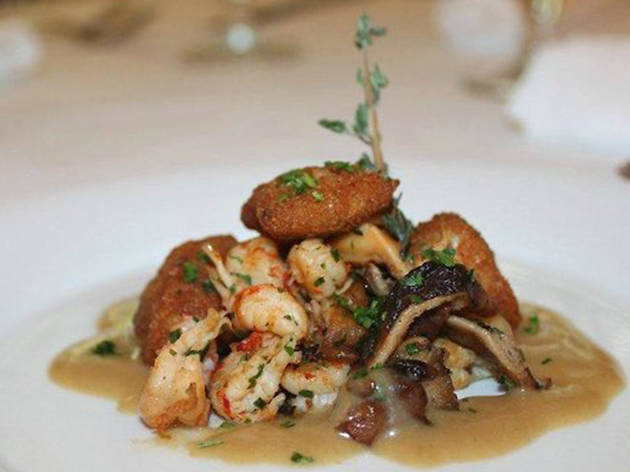 Photograph: Courtesy TripAdvisor/Upperline
JoAnn Clevenger is a regular James Beard award finalist in the nation's outstanding restaurateur category, and Upperline reflects the dedication that has earned her so many nominations. A warm, friendly approach has attracted couples and families, as well as in-the-know tourists, to this converted Uptown mansion for decades. The various rooms are decorated with colorful regional art and the staff is oh-so-friendly. Regulars have their favorite rooms and waiters, and JoAnn herself is usually around to say hello. The menu features classics like gumbo, turtle soup, shrimp and grits, and the famed fried green tomatoes topped with shrimp rémoulade. The three-course taste of New Orleans menu features bits of seven classics, an excellent choice for first-time diners.
In recent years, this French Quarter stalwart underwent a change in ownership, a glamorous renovation and a chef replacement that has brought its shine back. Still an elegant, old-world fine dining experience with excellent service, the restaurant now offers a seasonally-inspired menu of classic Creole fare. Breakfast at Brennan's is a must for both locals and tourists, and you can't miss the Bananas Foster—invented here—that still gets flambéed tableside.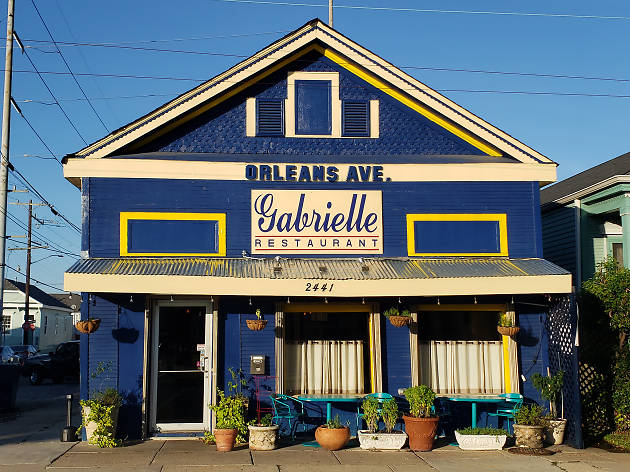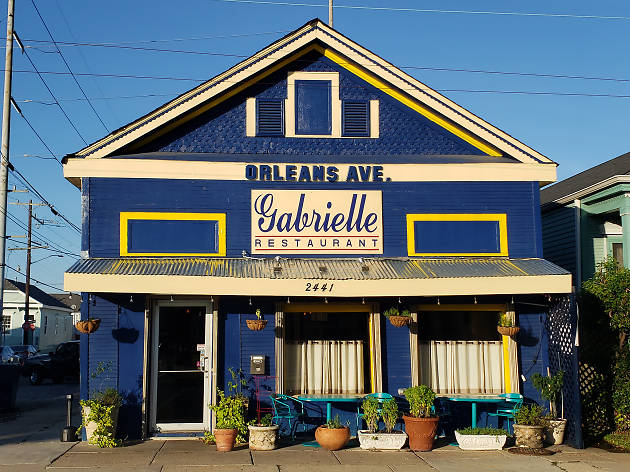 Gabrielle was a long-time favorite for a night out amongst locals before it was wiped out by the floods that followed Katrina. Twelve years later, chefs Greg and Mary Sonnier made their triumphant return with their Cajun and Creole influences intact. The storied slow-roasted duck with orange-sherry sauce shares menu space with equally impressive dishes like a dark roux smoked quail gumbo, barbecue shrimp pie and seared Gulf fish served with jumbo crab cake. The cozy, classy dining room is welcoming and sets the stage for an experience that feels fresh yet like an old friend, even for those who didn't know it originally.
Donald Link's seafood-focused restaurant features fresh, local seafood, much of it cooked on a wood-fired grill. Boisterous and always packed, Pêche is a great place for group dining. Small plates like smoked tuna dip and beer-battered fish sticks are shareable, as is the delicious whole grilled fish. The grill is put to good use for tuna, chicken, lamb and steak dishes. Sides and accoutrements reflect local heritage, from field peas and okra to white beans and greens. Seafood is the star, and you'll find it fresh and delectably prepared by chef Ryan Prewitt here in the Warehouse District.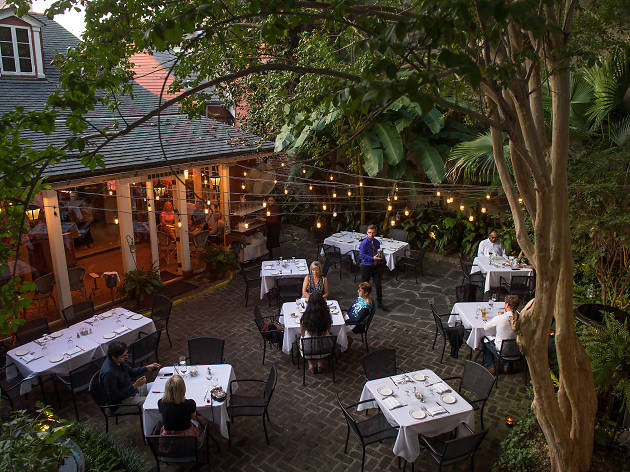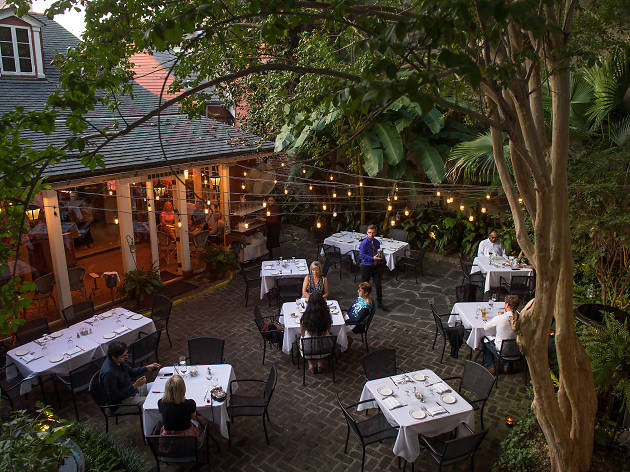 Photograph: Chris Granger
This historic French Quarter cottage, with its lovely courtyard and intimate dining space, is a go-to spot for romantic dinners and special occasions. Opened by chef Susan Spicer in 1990, Bayona has risen to institution status alongside the city's other grande dames. Her first—and best—restaurant features a changing menu of Mediterranean-influenced Southern dishes. Regularly appearing on the menu are signatures like veal sweetbreads, oyster gratin, sautéed redfish and peppered lamb. The creamy garlic soup—while perhaps not the best choice on that date night—is also a must-try.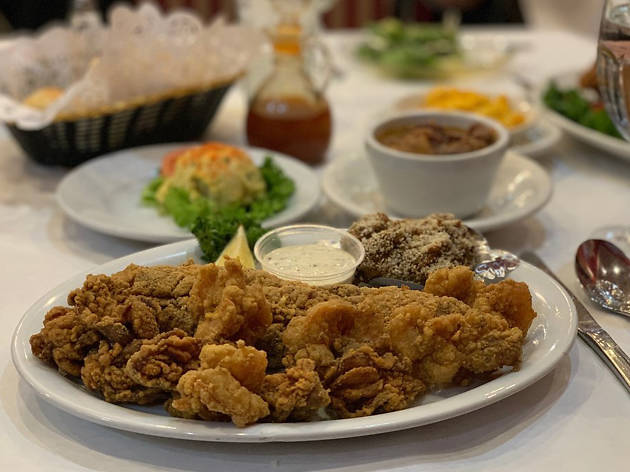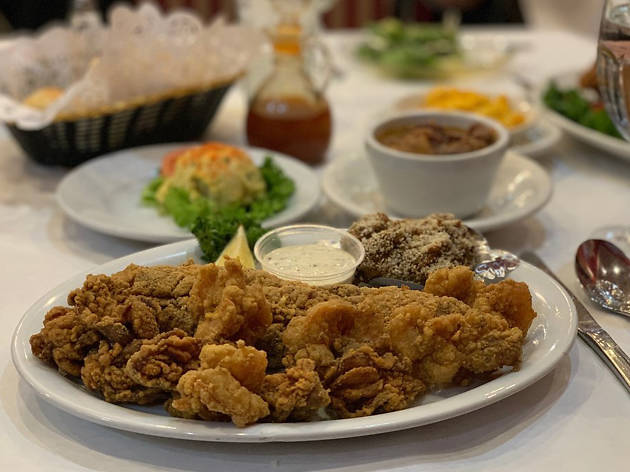 Photograph: Courtesy TripAdvisor/Adam T.
The recent loss of chef Leah Chase has left a hole in the heart of New Orleans cuisine. She was an icon, both for her culinary contributions and her role in the civil rights movement, as leaders often gathered at her restaurant. You'll experience history while dining on some of the best Creole cuisine around here. From hearty red beans or shrimp Clemenceau to gumbo and crispy fried chicken, a meal at Dooky Chase's fills both the belly and the soul. For a sampling of menu highlights, try the lunch buffet.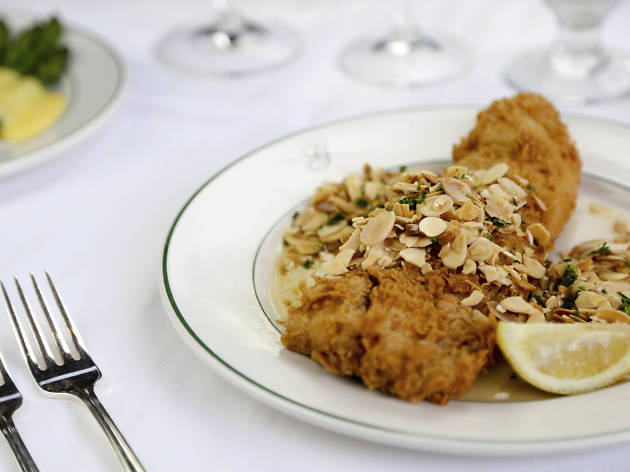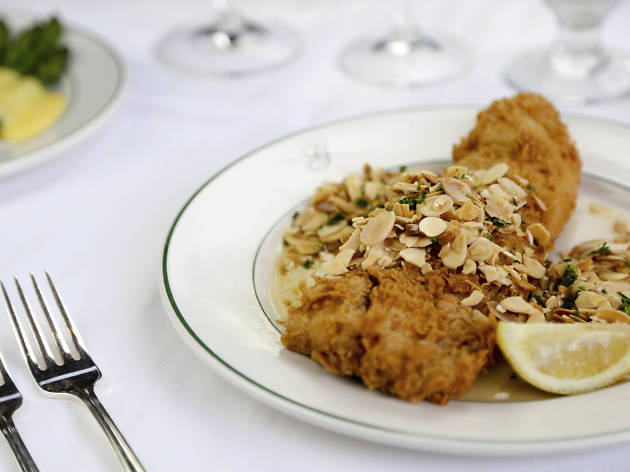 While the Quarter is home to some newer, award-winning restaurants, dining at one of New Orleans' historic fine dining institutions is a must. Galatoire's offers a glimpse into the city's unique dining culture: most of the waiters, dressed in tuxedos, are locals who have worked at the restaurant for decades, and many high society folks are longtime regulars. The bright walls, black and white tile, and white tablecloths make for a refined but celebratory atmosphere. New head chef Phillip Lopez—known for his molecular gastronomy and innovative cooking style—hasn't changed the classic menu yet, but if recent special wine dinners are any indication, there may be some twists on the horizon. In the meantime, dine on shrimp rémoulade, trout almondine and other New Orleans classics for a memorable experience.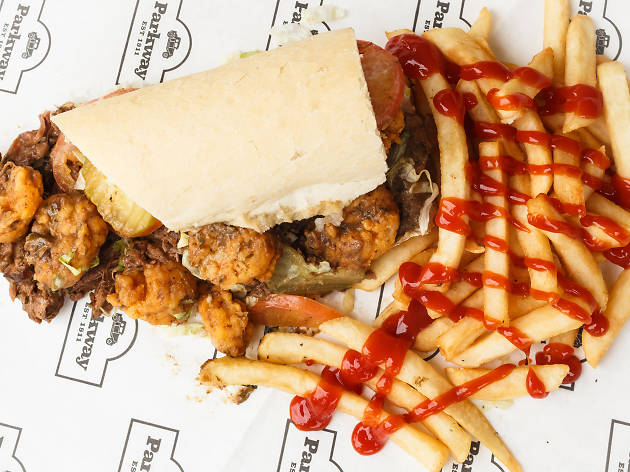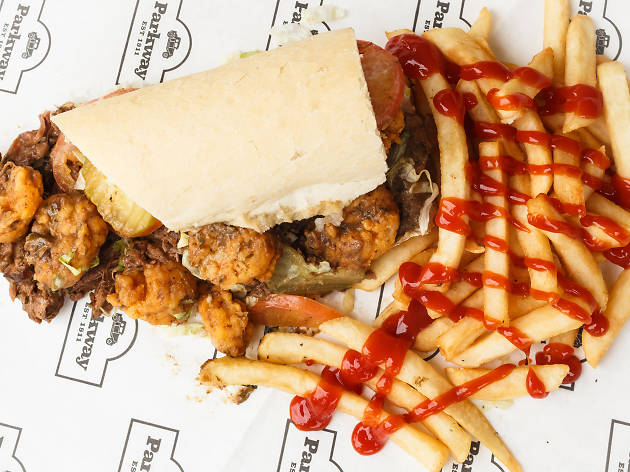 Photograph: Tammie Quintana Photography/ Courtesy Parkway Bakery and Tavern
17. Parkway Bakery and Tavern
This family-owned, casual neighborhood joint is a top choice for classic, overstuffed po-boys. It has grown in popularity but the friendly staff still takes care of the locals, welcoming tourists like they're family as well. Shrimps are fried to perfection, roast beef is sufficiently messy and the Barq's (and beer) is served icy cold. The oyster po-boy is a favorite, but only available Mondays and Wednesdays. For a non-traditional po-boy option, try the smoked alligator sausage or the Italian caprese. Grab a table outside and dig into one of the best po-boys found anywhere.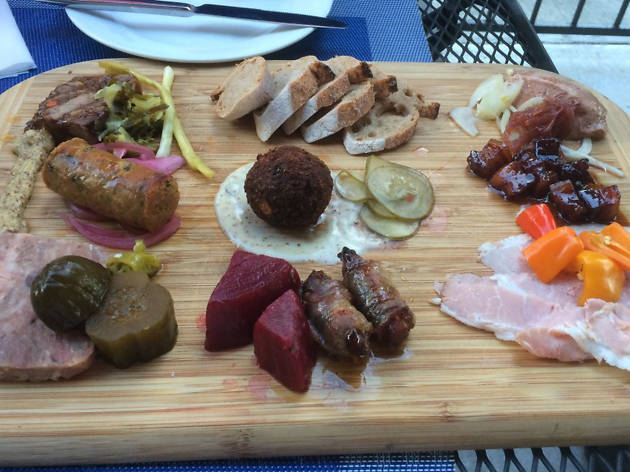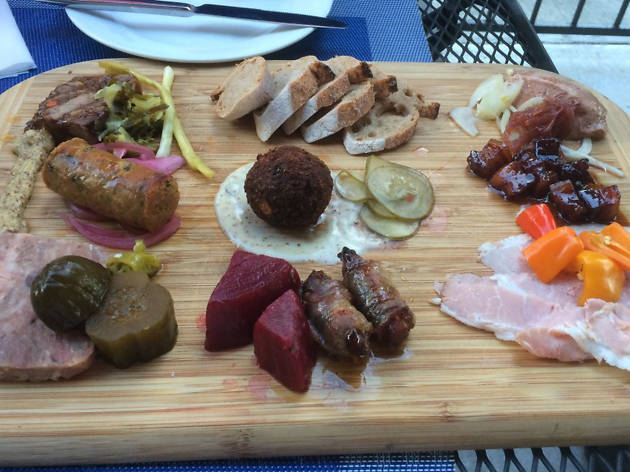 Photograph: Courtesy TripAdvisor/maria_rn
Chef Isaac Toups puts 300 years of Cajun family traditions on display at his Mid-City restaurant, and meat is his chosen platform. His fine dining training adds sophistication to rustic dishes like fried rabbit liver, pork rillettes and daily sausages. The meatery board—a selection of house-made fresh and cured meats and condiments—is a good snapshot of Toups' skills. Entrées such as the hot fried quail with smothered green beans are as impressive as the elegant lamb neck with bucatini. Fear not, meat-averse: several small plates featuring local veggies and seafood are just as delicious and satisfying as the rest of the offerings.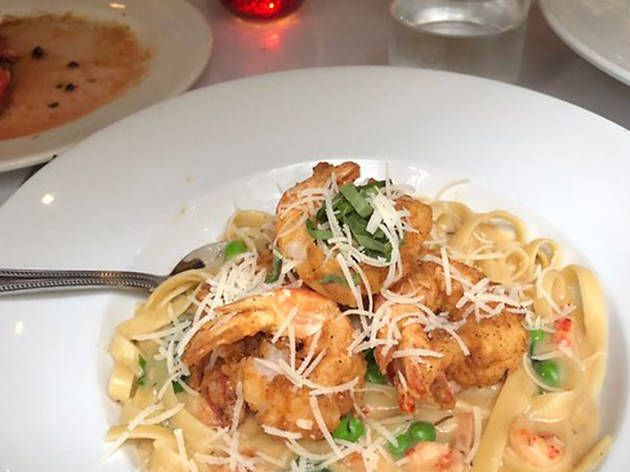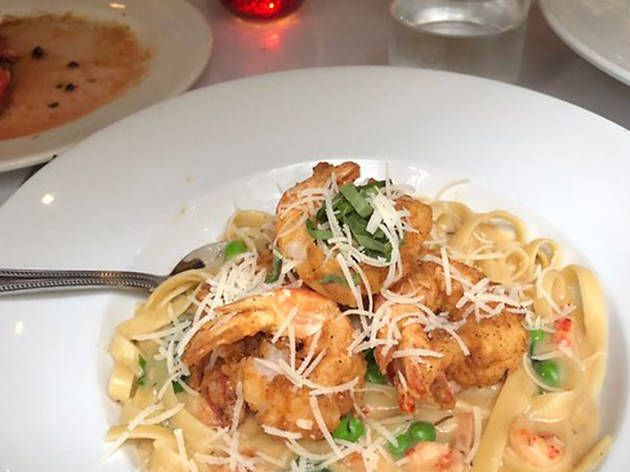 Photograph: Courtesy TripAdvisor/groovymoovy
For a taste of the Creole-Italian cuisine that is one of New Orleans' culinary signatures, follow the smell of garlic to Irene's new French Quarter home. The family-owned restaurant has cooked classics like house-made pasta topped with soft shell crab and a cream sauce, duck St. Philip, and lasagne Bolognese since 1992. The new location on Bienville exudes all the charm of the original. While you can now make reservations, enjoying a drink at the piano bar before your meal is still a great way to start. To finish? Go for the bread pudding du jour.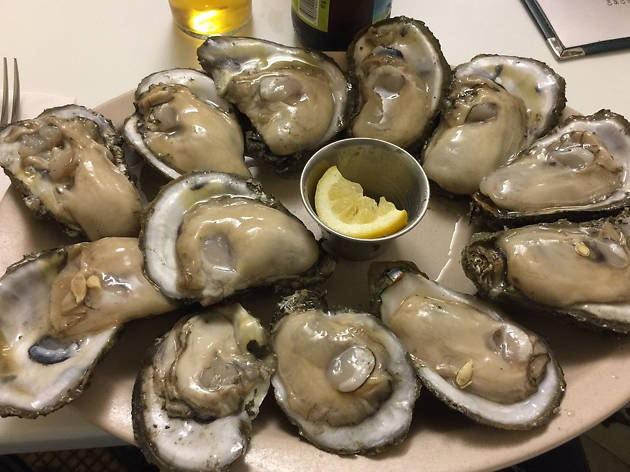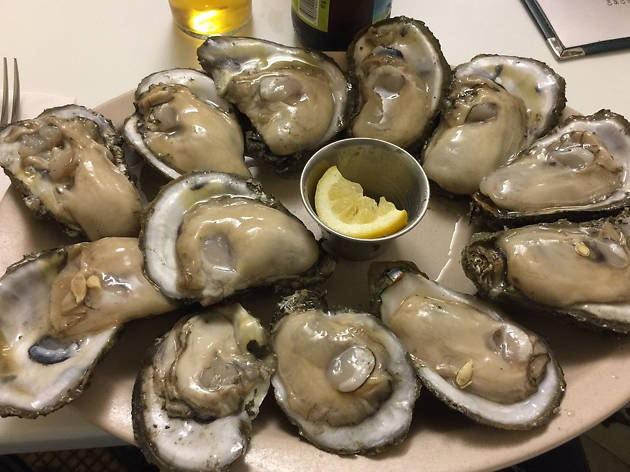 Photograph: Courtesy TripAdvisor/ciaoallan
20. Casamento's Restaurant
For fresh, salty oysters served old-school style, seasonally-operated Casamento's is the place to venture out to. The white and green tiled walls and formica tables are a real throwback, with legendary oyster shuckers doing their thing behind the counter. Shucked-to-order Gulf oysters are the star of the show, but the fried oyster loaf (served on thick white bread) and other fried seafood platters are can't-miss options as well.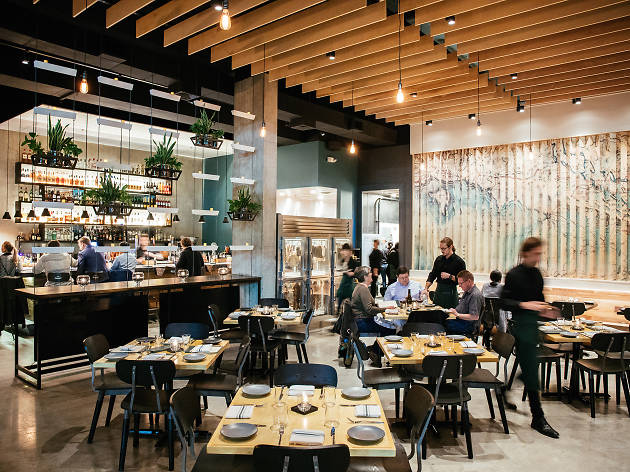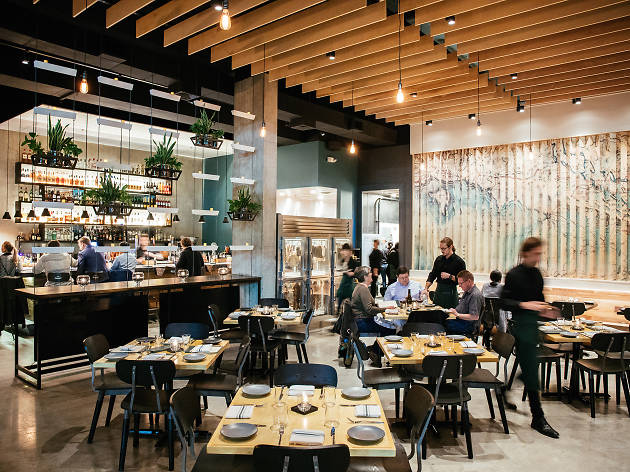 Photograph: W. Rush Jagoe V
As strange as it may seem, chef Michael Gullotta combines Asian, Italian and New Orleans cuisines into one stunning menu. The native New Orleanian kicked off his career by melding the flavors of Vietnam and Louisiana at his restaurant MoPho; at Maypop, Gullotta goes even further. After starting with a bread course that includes coconut butter and shellfish pepper jam, things get even more interesting with options such as sweet corn Tom Yum with Gulf shrimp and Florida clams, garganelli with blue crab and Thai sausage, and lamb shank in coconut jus. The cocktails reflect Asian influences as well, many featuring ginger or lemongrass. The South Market District location makes it a bit too modern, but the menu goes far to warm things up.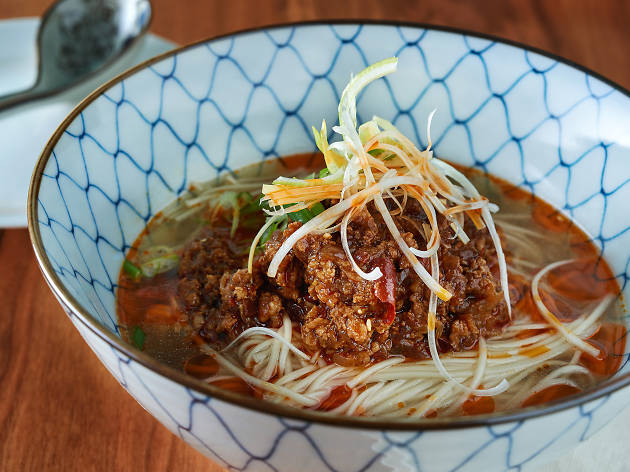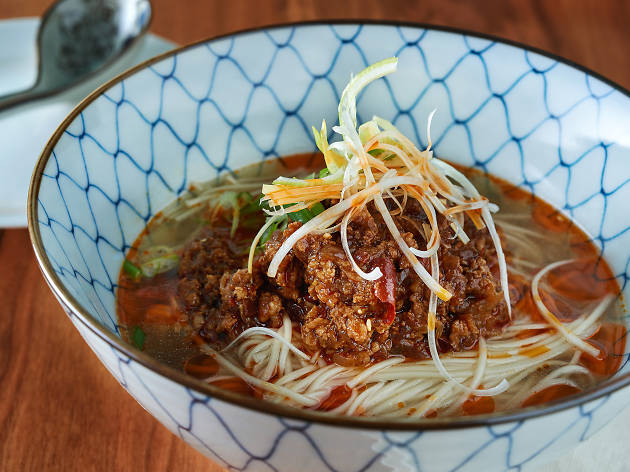 Photograph: Sam Hanna
Delicately prepared sashimi does not usually come to mind when discussing New Orleans cuisine, but this tiny Uptown restaurant has created buzz and received accolades since its 2018 opening. Chef Hao Gong worked for years at the popular Sake Cafe, and he's translated his skills into an innovative pan-Asian menu that displays Japanese and Chinese influences. Raw dishes—salmon with Asian pear, soy and basil seeds; tuna with dragon fruit and spicy soy—are super fresh and innovative, while hot dishes—tofu with shiitakes, wood ear mushrooms and lily flower; Gong's mother's pork and ginger dumplings—are creative and satisfying. All food is as photogenic as the modern, colorful decor.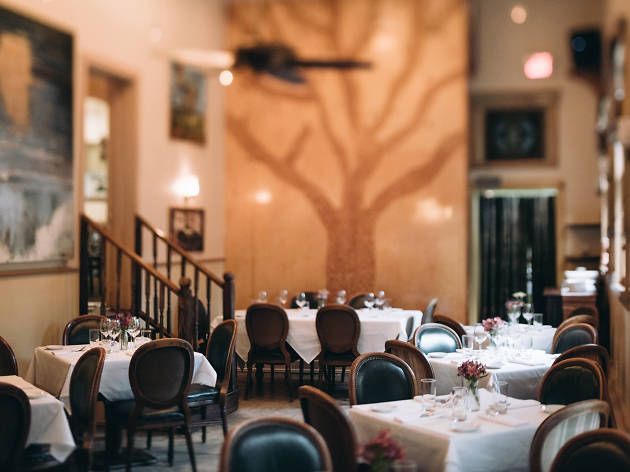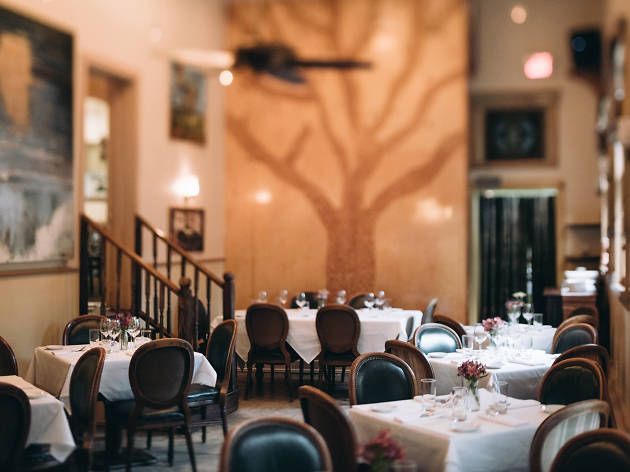 Photograph: Atchafalaya Restaurant
Straddling the line between rustic and refined, Atchafalaya is often a destination for a celebratory meal. The neighborhood restaurant offers a menu of creative Louisiana fare that includes regional classics such as duck and andouille gumbo, shrimp and grits, and rabbit fricassee as well as surprising hits like boudin and cheese curd boulettes and kung pao alligator. For good food and good times, go the brunch route and indulge in the extensive Bloody Mary bar before diving into a fried oyster Benedict or bananas Foster waffle.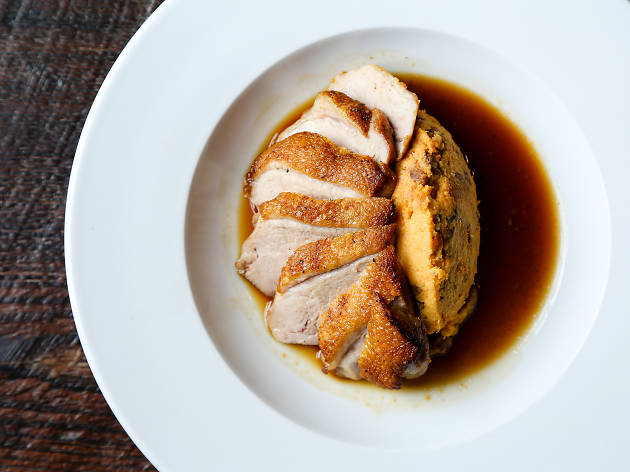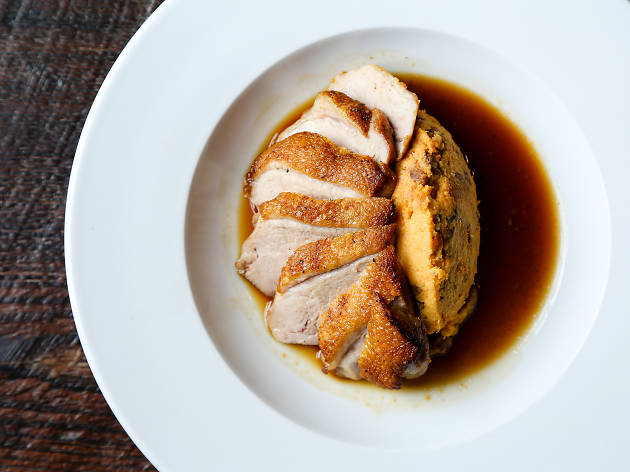 Photograph: Randy Schmidt
New Orleans has plenty of restaurants serving the classics, but the menu at Gris-Gris feels updated and trendy, without being gimmicky. An oyster BLT comes with smoked pork belly, tomato jam, arugula and sugar cane vinegar, while the standout duck breast—topped with local molasses and a sugarcane demi-glace—is served with a roasted sweet potato and pecan casserole. Chef Eric Cook's mom's recipe for chicken and dumplings is a hit as well. The setting—downstairs has an open kitchen and counter seating, upstairs has a dining room and bar as well as outdoor balcony seating with views of lower Magazine Street—has helped establish Gris-Gris as a go-to spot for neighborhood regulars as well as special occasion diners.
Two alums of chef Donald Link's culinary empire oversee this Uptown restaurant inspired by the cuisine of coastal Spain. Studded with Louisiana influences, the menu features plenty of seafood and bold flavors. Shareable small and large plates range from the familiar (papas bravas, gambas al ajillo) to the inventive (seared yellowfin tuna with marinated blood orange and crispy leeks, pork belly a la plancha with apple, chili and walnut). The intriguing wine list includes a good number of Iberian selections, and delightful cocktails and bar snacks are a draw for happy hour.
Discover Time Out Market: the best of the city under one roof
More of the best of New Orleans
Whether you want to stay near the party on Bourbon Street or get to know more of the city, here are the best places to stay in New Orleans and the top things to do and eat while you're there.
Whether the Big Easy attracted your attention for its reputation as one of the best bachelor party destinations or best couples vacations in America, you'll need to know about all the best things to do in New Orleans.
New Orleans is home to a scattering of stylish, budget-friendly hotels, that'll let you save some of your holiday dough to spend on extracurricular activities.
Best selling Time Out Offers