Heads up! We're working hard to be accurate – but these are unusual times, so please always check before heading out.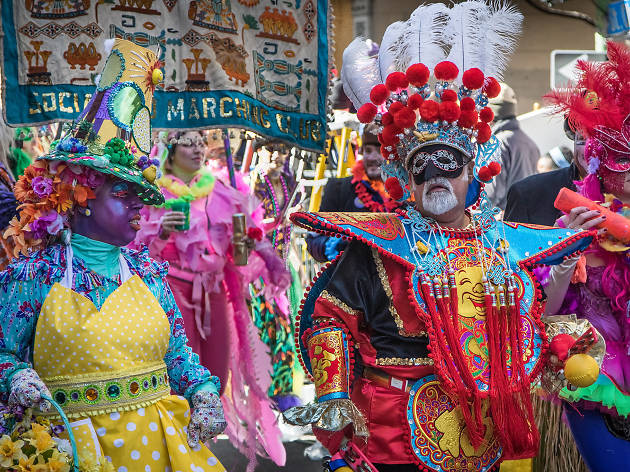 The 15 best New Orleans attractions
A marriage of the old and the new is seamlessly on display at each one of the best New Orleans attractions
There is something intrinsically traditional about the best New Orleans attractions, especially when visited by tourists used to Instagram-friendly activities and destinations. But that's the beauty of the Big Easy: it offers up the historic with a side of modernity, a juxtaposition that makes for some awesome sightseeing, a chronicle of the city's exciting history.
In 2018, New Orleans celebrated 300 years of vibrant living. Beginning as a French colony, the city was then ceded to Spain and finally became a part of the United States following the 1803 Louisiana Purchase. Needless to say, the town's monuments and main attractions still retain those French and Spanish influences, especially when diving into the famous French Quarter. Boasting architecture that dates back to the 1700s, two and three-story buildings known as Creole townhouses are found all over, featuring decorative wrought-iron balconies ideal for outdoor parties and bead throwing (yes, that's a thing here).
Which is all to say: when visiting top attractions, dining out at restaurants, drinking at bars and shopping around town, keep in mind that you are walking through an American mecca of history.
RECOMMENDED: Full guide to the best things to do in New Orleans
Best New Orleans attractions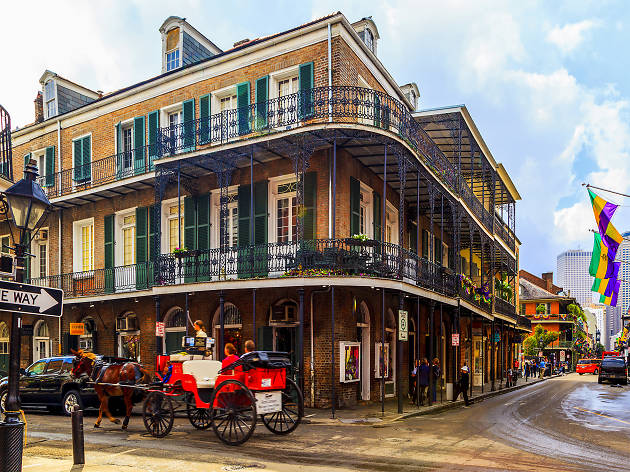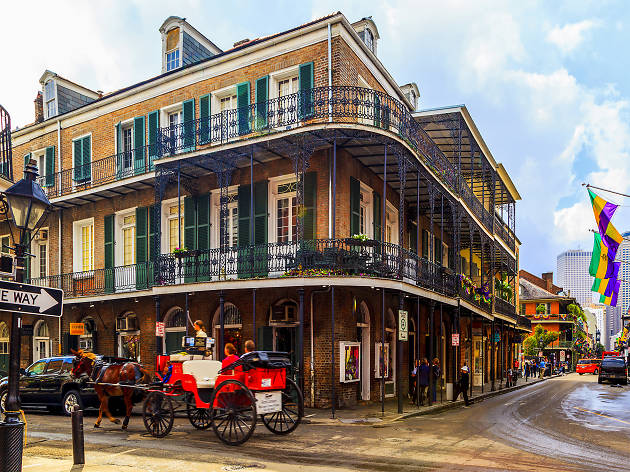 Photograph: Shutterstock
To stroll the streets of the French Quarter, with those gorgeous Creole townhouses and other structures built centuries ago, is one of the very best things to do in town. Inside the Quarter (or Vieux Carré, as it is also known), you'll discover world-class restaurants like Brennan's and Antoine's, music clubs and rowdy bars, antique shops, high-end clothing boutiques, voodoo dens and down-and-dirty sex shops. It's a heady mix, especially if you're here for a celebration like Mardi Gras or Halloween, when everyone is in costume.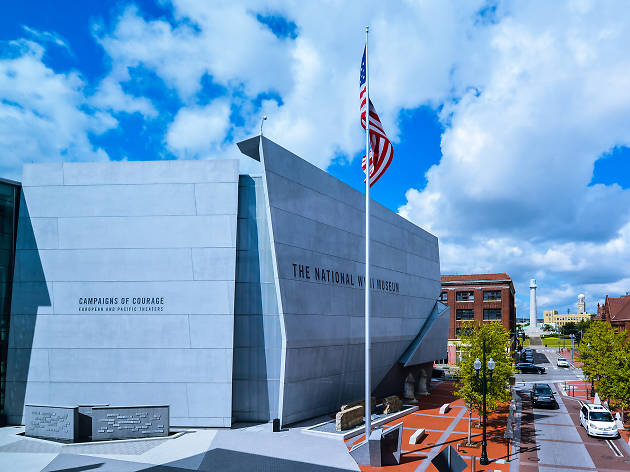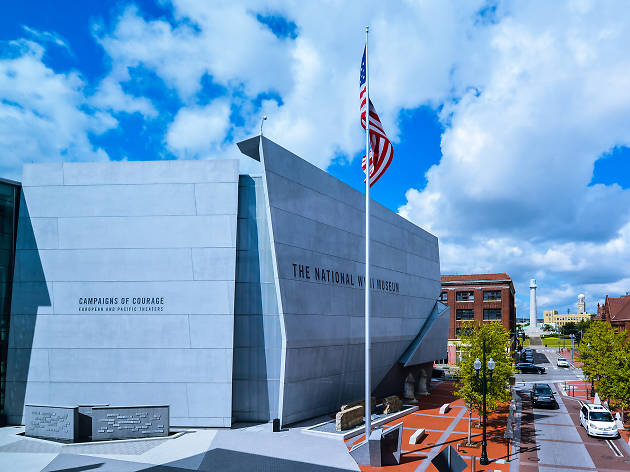 Photograph: Shutterstock
2. National World War II Museum
Whether you're part of the generation that fought in World War II or someone born decades later, the National World War II Museum is a must-see attraction in New Orleans. Ranking as one of the planet's greatest museums, it is filled with hands-on exhibits and memorabilia, as well as all kinds of actual planes, tanks, jeeps and Higgins boats, all coalescing into a full experience seeking to explore the horrific war and what it meant for the future of our world. Plan to spend at least a few hours here to take it all in.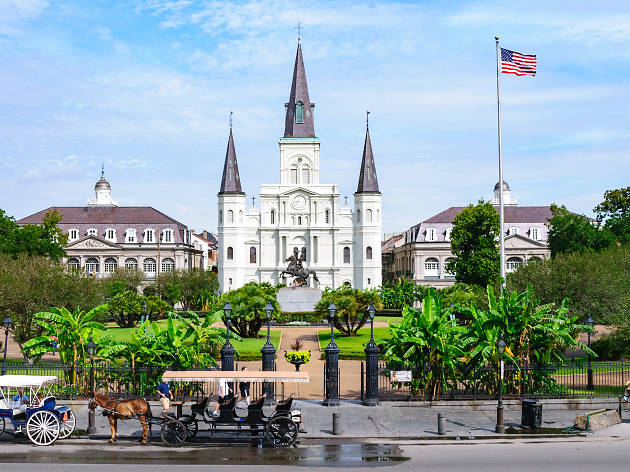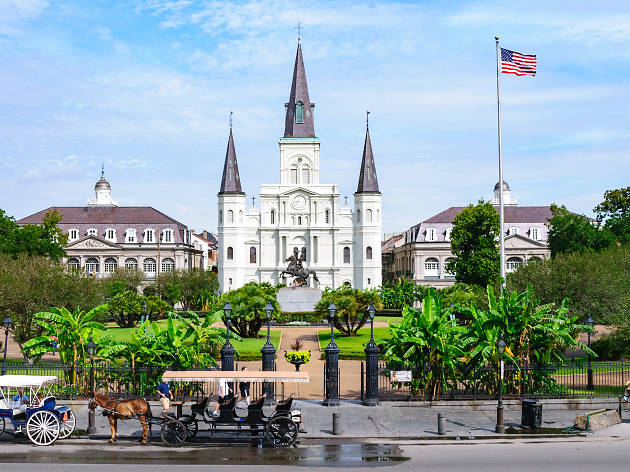 Photograph: Shutterstock
3. Jackson Square and St. Louis Cathedral
The heart of the French Quarter is an attraction in and of itself: here, find the St. Louis Cathedral looking out toward the Mississippi River, facing Jackson Square and the statue devoted to Andrew Jackson, the hero (along with pirate Jean Lafitte) of the 1815 Battle of New Orleans. The square is always alive with energy, from street musicians filling the air with tunes to artists and others hawking their wares. The oldest continuously operated Catholic church in America is beautiful inside and out; if you wait until the evening hours and wander behind it onto Royal Street, you'll find a statue of Jesus that miraculously casts a huge shadow onto the back of the cathedral. A terrific photo opportunity indeed.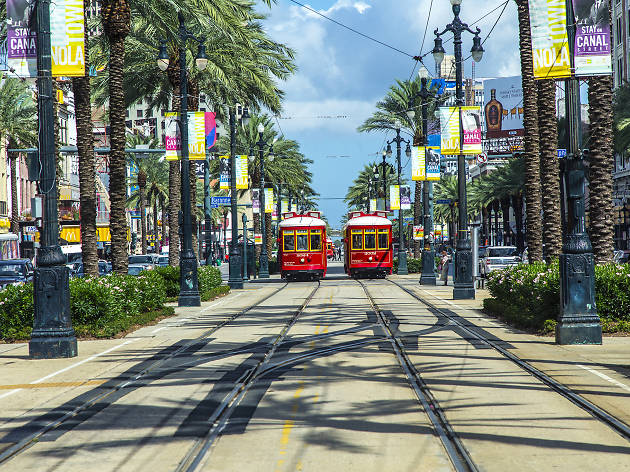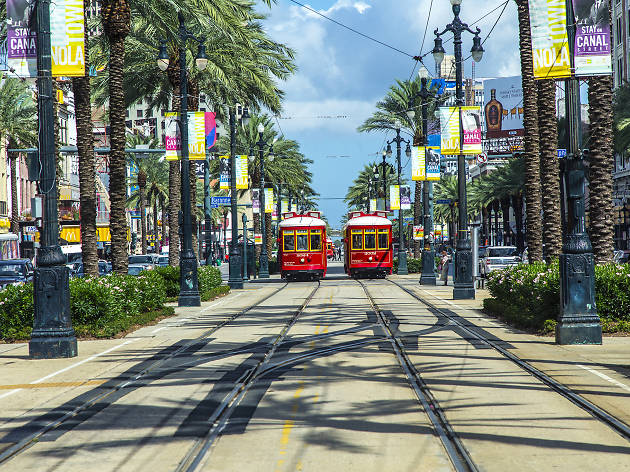 Photograph: Shutterstock
The New Orleans streetcars have been rattling across the city since 1835, making it the oldest streetcar system in the world. While the Desire Street stop that Tennessee Williams made famous in his play A Streetcar Named Desire is no longer found on their routes, the cars haven't changed much and are still a great deal at $1.25 a ride. Settle in on the wooden benches and ride along St. Charles Avenue through the Garden District to see the poshest neighborhood in town, with splendid mansions lining both sides of that divided boulevard, ending up at Audubon Park.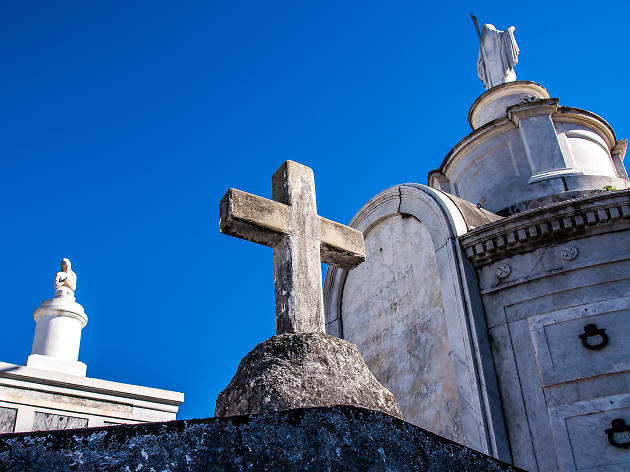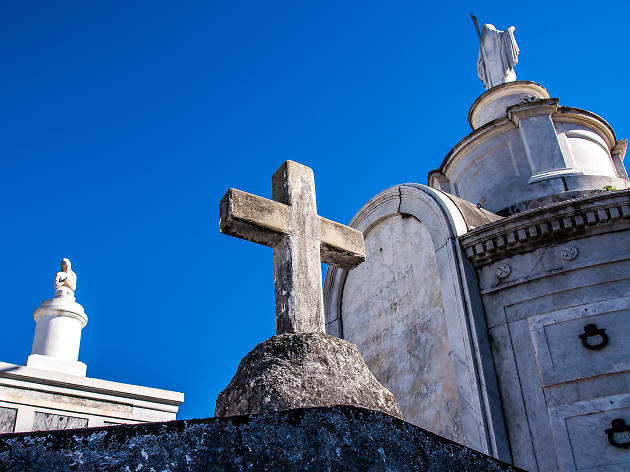 Photograph: Shutterstock
5. St. Louis Cemetery #1 and #2
No trip to New Orleans is complete without a walk through one of the city's mausoleum-filled above-ground cemeteries. St. Louis Cemetery #1 rests on the northern edge of the French Quarter at Ramparts Street and is the oldest in NOLA, while Cemetery #2 is another few blocks north. Both are resting places of Catholic residents with fascinating life stories, so book a guide if you're interested in more than a simple walk through the massive edifices.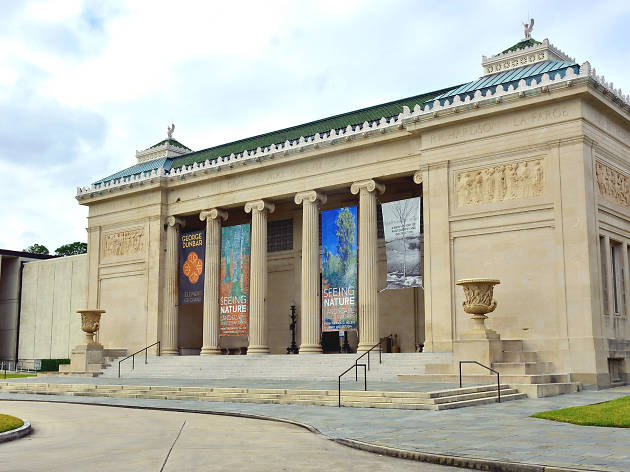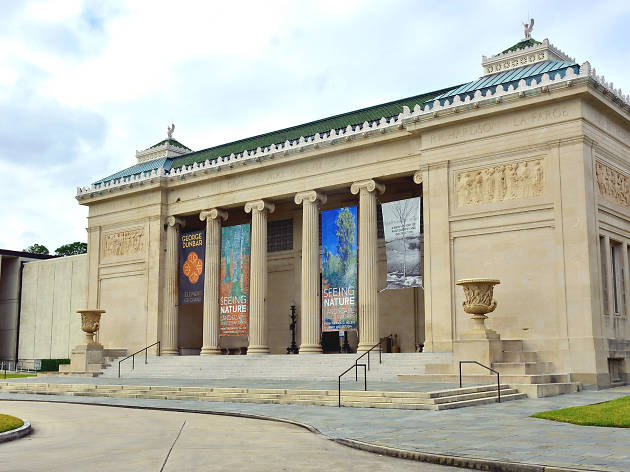 Photograph: Shutterstock
6. New Orleans Museum of Art
Anchoring City Park to the south, the New Orleans Museum of Art is an imposing limestone building with a Grecian-influenced columned facade. It was built in 1911 and now houses an extensive collection of art objects, with special emphasis on French, American, Japanese and African art. With nearly 40,000 pieces, there's a lot to see here, but save some time to browse through the nearly 100 works displayed at the nearby outdoor Sydney and Walda Bestoff Sculpture Garden.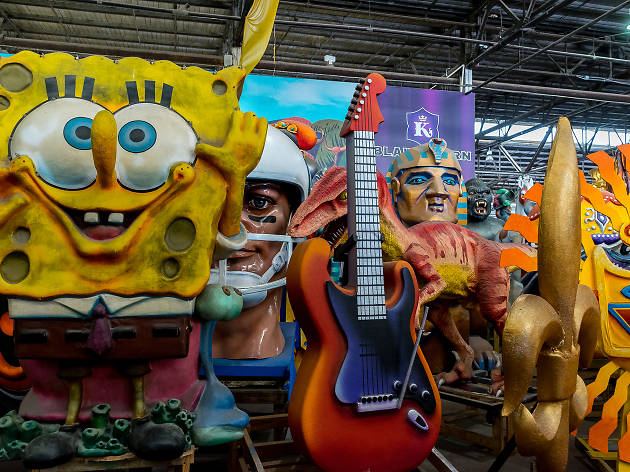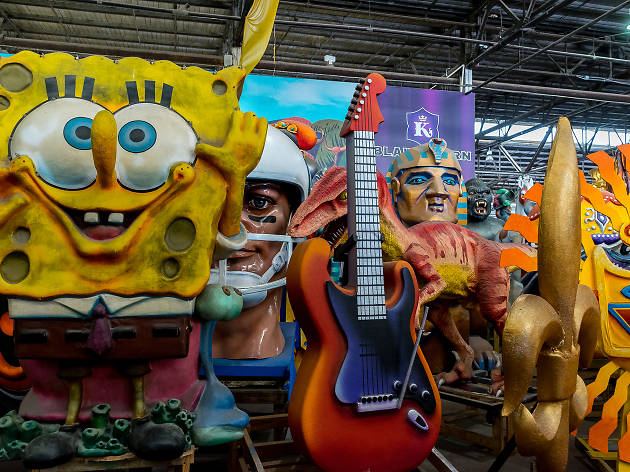 Photograph: Shutterstock
Blaine Kern has been building Mardi Gras floats for the various krewes (social groups) that roll through parades in the weeks leading up to and on Mardi Gras Day (Fat Tuesday). He's known as "Mr. Mardi Gras" for good reason, for his designs have delighted the city for well over 50 years. Once across the river in Algiers, now the store is near the NOLA Convention Center and offers tours that take you into the real heart of the Mardi Gras parade experience.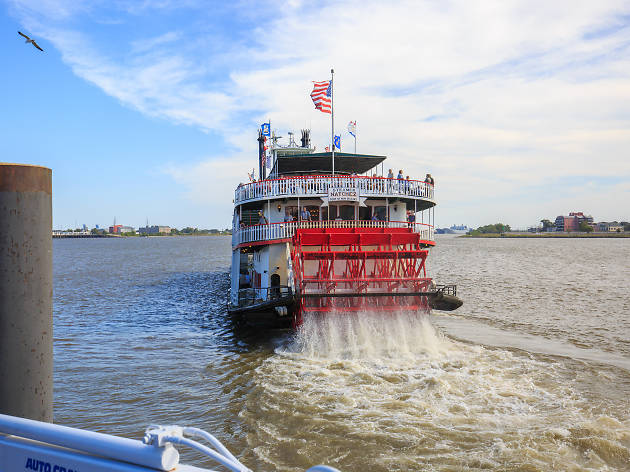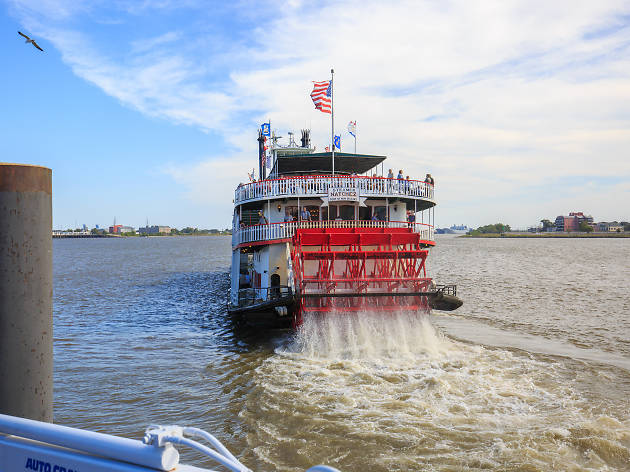 Photograph: Shutterstock
New Orleans was the epicenter of Mississippi River steamboat travel and shipping from 1811 until the advent of the automobile. Today, Steamboat Natchez is the only steamboat still operating in the Crescent City, offering a chance to relive those olden-days experiences. Take a river cruise during the day or a dinner jazz cruise in the evening—either way, you'll ride the steamboat that's complete with paddlewheel and calliope on a two-hour cruise into a bygone era.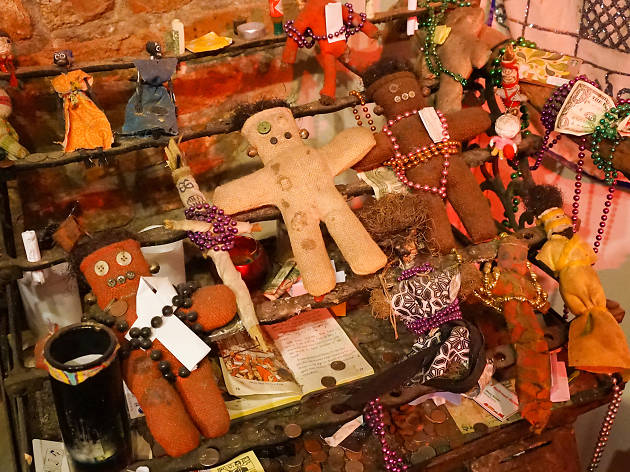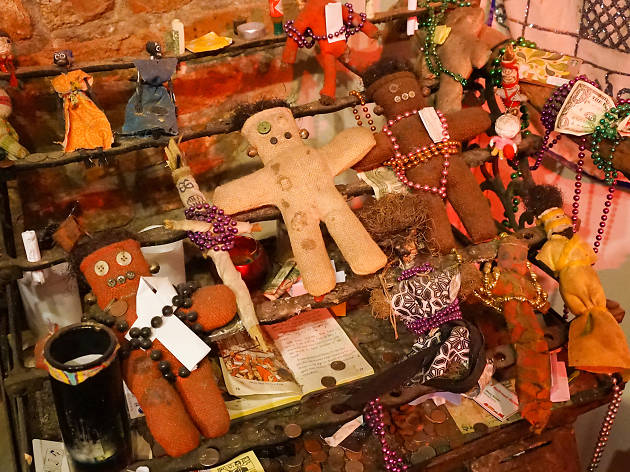 Photograph: Shutterstock
9. New Orleans Historic Voodoo Museum
How much do you know about Louisiana voodoo? How about gris-gris, zombies, amulets and charms and everything else that relates to this religion brought to the city by African slaves and influenced by Catholicism? At the New Orleans Historic Voodoo Museum all your questions are answered, with exhibits and cultural insights that include the influence of voodoo queen Marie Laveau on the city in the 1800s. Be sure to make your way to the downstairs dungeon for some suitably creepy experiences.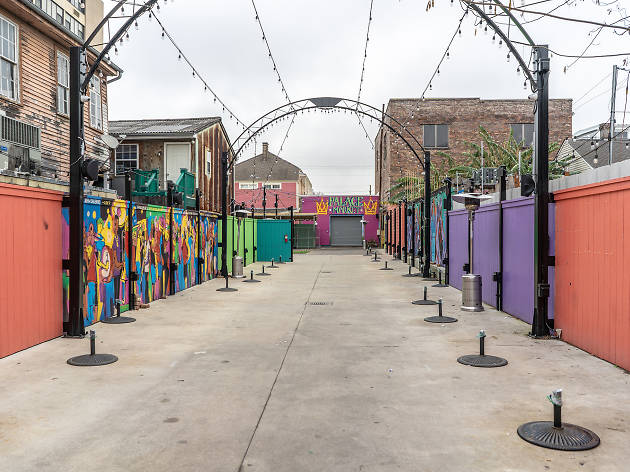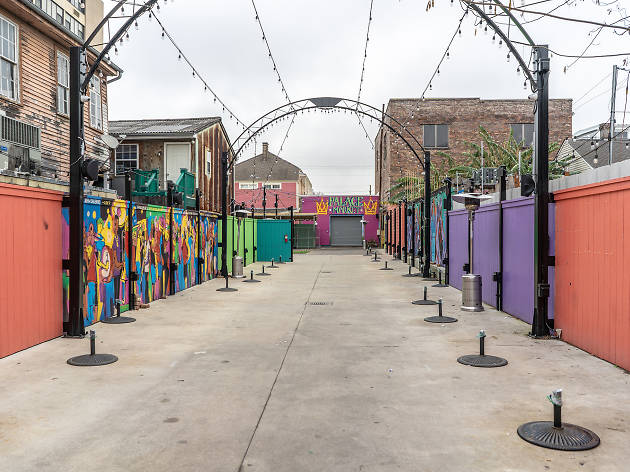 Photograph: Shutterstock
The Bywater is the city's vibrating center of art, as reflected in the incredible murals that dot the neighborhood. Start at Studio B on Royal Street, where artist Brandon "BMike" Odums is leading the charge, creating breathtaking murals with emotional subjects. Find many more beautiful works painted on buildings along St. Claude Avenue and peppered throughout this burgeoning arts district.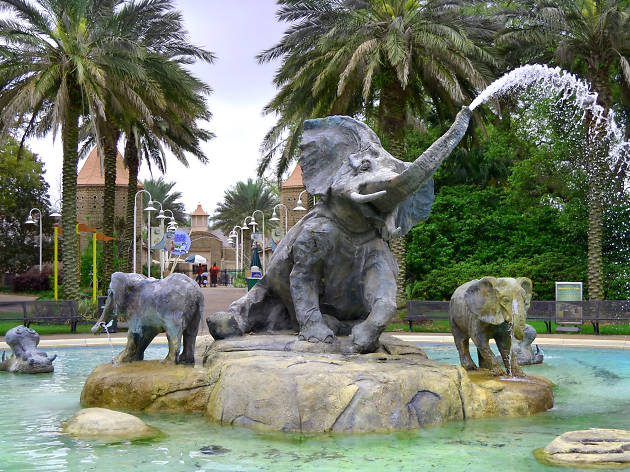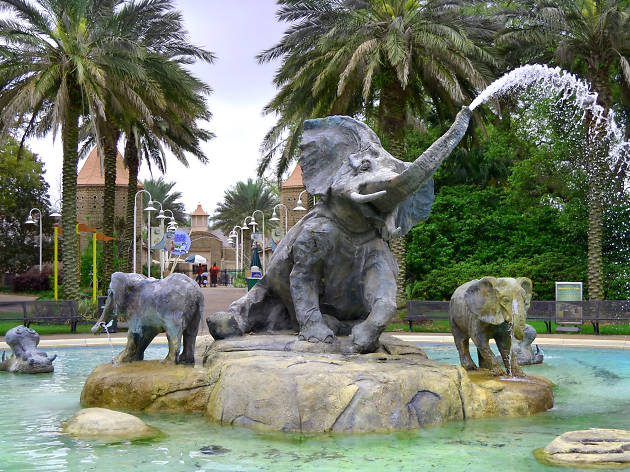 Photograph: Shutterstock
11. Audubon Nature Institute
Families visiting New Orleans may find that their kids won't budge from the Audubon Nature Institute offerings: from Audubon Park (the zoo) to the aquarium and the insectarium on Canal Street, at the edge of the French Quarter. Each attraction is designed to entice both children and adults, touching upon the beauty and diversity of nature, so make plans to see all of the different facilities.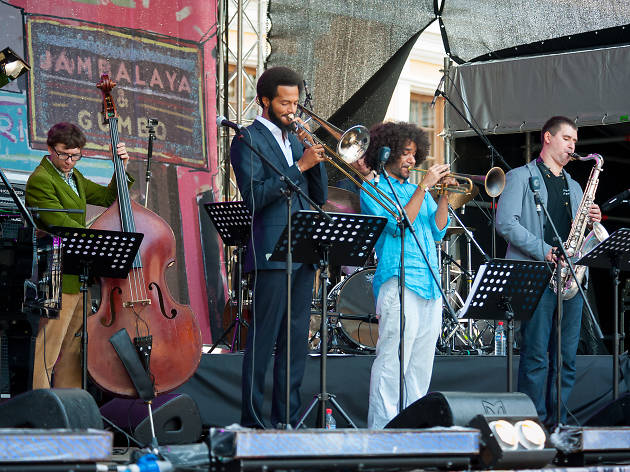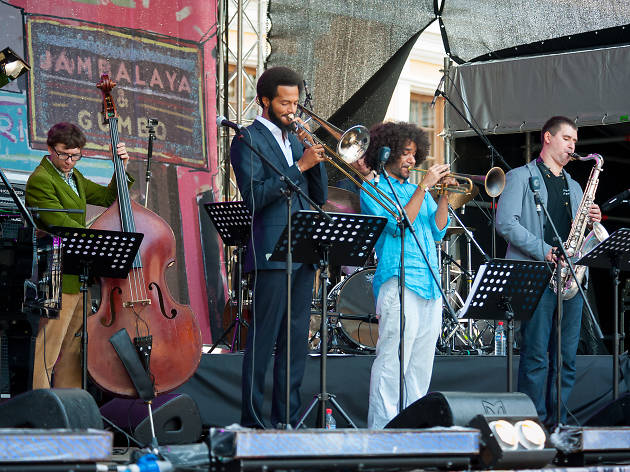 Photograph: Shutterstock
12. New Orleans Jazz Museum
It's only logical for New Orleans to be home to a jazz museum, for this is the city where the musical genre was born. At this comprehensive repository of artifacts from the very beginning of the 20th century, you'll see and hear the history of jazz. The museum also presents more than 365 concerts a year and hosts educational programs for kids (and adults, too) aspiring to play jazz like the city's legends, from Louis Armstrong to Al Hirt, Louis Prima and more.
13. Backstreet Cultural Museum
The colorful history of the African American experience in New Orleans is chronicled at the Backstreet Cultural Museum, with a particular emphasis on what they call "the community-based masking and processional traditions." So expect to see elaborately constructed Mardi Gras Indians costumes, memorabilia of the numerous Social Aid and Pleasure Clubs (think the Zulu krewe that parades on Mardi Gras) found in different neighborhoods around the city, photographs and historical records of jazz funerals and second lines, plus much more.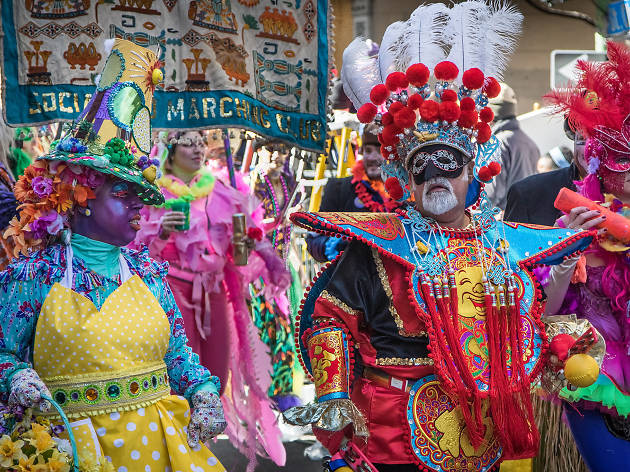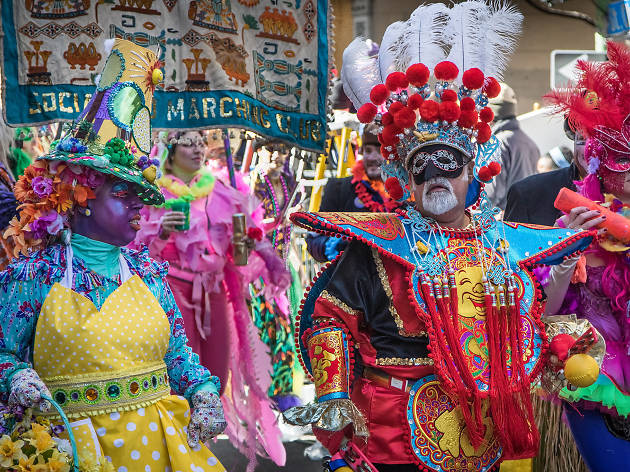 Photograph: Shutterstock
14. Mardi Gras Museum of Costumes and Cultures
This is the mother lode for costume lovers, chockablock with exhibits showcasing the most elaborate and mind-boggling costumes worn during Mardi Gras over the decades. See the outfits that krewe kings, queens and other royalty don to lead the krewe's floats on a long parade ride; walking krewe costumes; Mardi Gras Indians' feathered and beaded suits; spectacular masks, hats and more. There's even a costume closet, where museum visitors get a chance to dress up and sit on a throne, just like the kings and queens of Mardi Gras do. All the pieces belong to the collection of Carl Mack, who has preserved and protected these incredible creations for decades of carnival extravaganzas.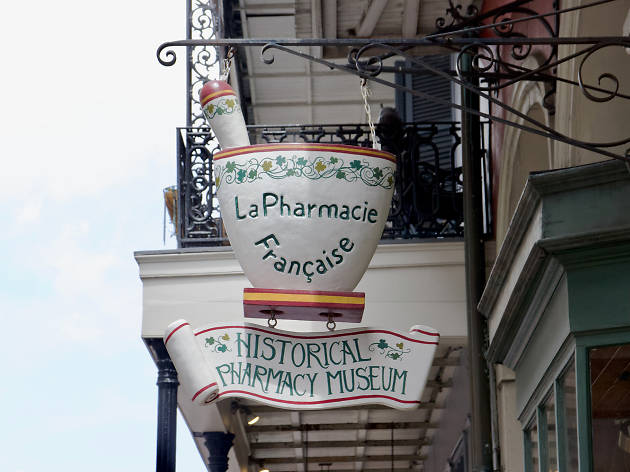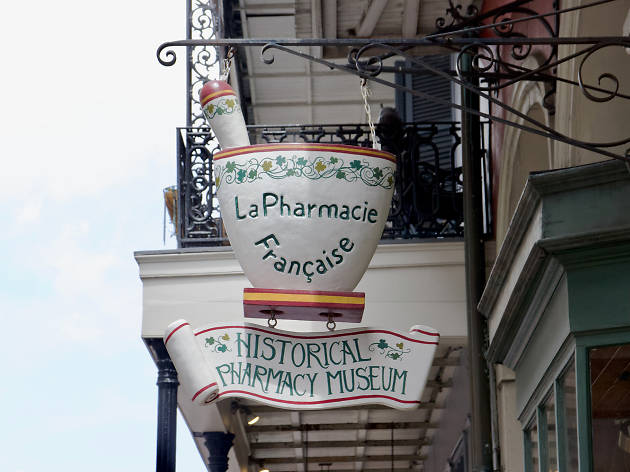 Photograph: Shutterstock
15. New Orleans Pharmacy Museum
Located in the oldest part of the French Quarter, the New Orleans Pharmacy Museum is found on Chartres Street in the historic building where Louis J. Dufilho Jr. became the first certified, licensed pharmacist in America in 1816. The building is now on the National Register of Historic Places and the museum looks much like it did when Dufilho was dispensing medicines. This weird and wonderful place has it all: bloodletting tools, patent medicines, voodoo potions, opium tinctures and, just like the pharmacies of days of yore, a soda fountain.
Who is hungry?
Put simply, beignets are French pastries consisting of deep-fried dough sprinkled with confectioners' sugar. Yes, they're as delicious as they sound.