The 12 best New Orleans events
One of the best New Orleans events of the year involves actor John Malkovich. Also expect burlesque, cocktails and more.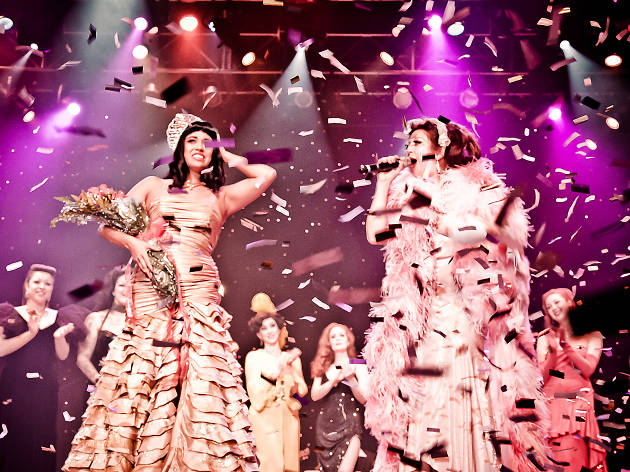 Pack those dancing shoes and ditch the diet: there's no rest for the weary, as proven by the best New Orleans events. A mere walk through the streets of the Big Easy will bring you face-to-face with delectable restaurant offerings (eat all the beignets you can get your hands on, please), musical delights, extravagant feats of drinking-related wonder (local bars are basically microcosms of the city at large) and a whole lot of partying.
You're going to want to grab your calendar for this one: these events, some annual and some one-offs, range in genre and scope—we highlight photo exhibits, famous cocktail events, music and film parades and more—but all have one thing in common: they are the beating heart of the city's cultural scene. What are the chances you'll get to explore them all this year?
RECOMMENDED: Full guide to the best things to do in New Orleans
Best New Orleans events
1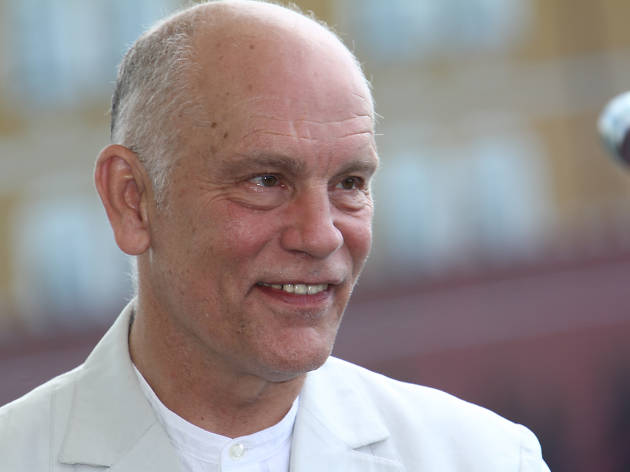 Photograph: Shutterstock
"Malkovich, Malkovich, Malkovich: Homage to Photographic Masters"
When: October 5, 2019 - January 1, 2020
Photographer Sandro Miller's groundbreaking work showcases John Malkovich's face in 62 iconic shots that the photographer recreates at Mac Gryder Gallery. Malkovich himself was heavily involved in the project, which depicts the actor in iconic photos that include famous shots of Albert Einstein, Andy Warhol and Marylin Monroe, among others. Miller will greet guests at the nationwide opening on the evening of October 5.
2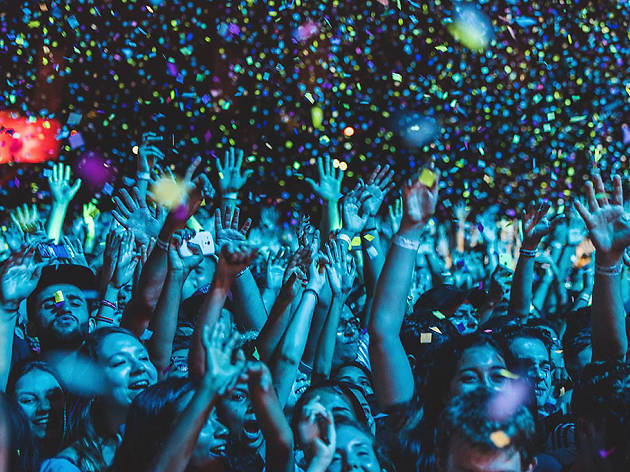 Photograph: Courtesy Voodoo Music + Arts Festival
When: October 25-27, 2019
Imagine a wicked Halloween weekend and kick-ass party with more than 65 bands in the most haunted city in the country. Throw in New Orleans' finest street food (fried duck quesadillas, anyone?) and interactive art exhibits and you've got yourself the Voodoo Festival. Better bring that cell charger, lots of selfies with mystics, madmen, femme fatales, gods and goddesses await.
Blood Communion Vampire Ball
When: October 26, 2019
Hosted by the only fan club sanctioned by Anne Rice, the Blood Communion Vampire Ball is simply awesome. Mingle with vampires from across the country inside the Elms Mansion: they will likely all be dressed in gothic ball gowns or costumed up as characters from the author's novels. Enjoy three days of haunting adventures from speakeasy pubs to a Halloween festival filled with haunted houses.
4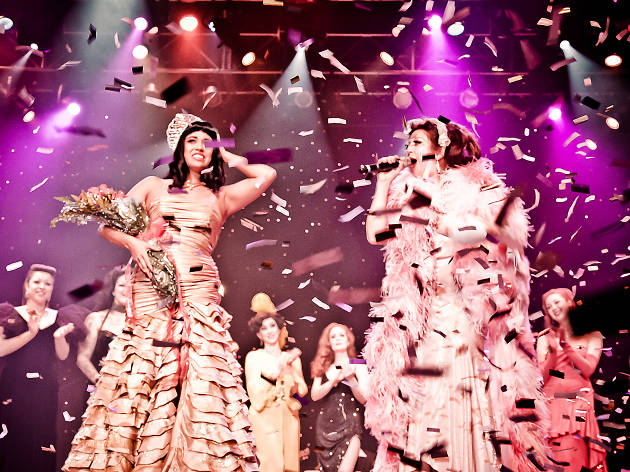 Photograph: Courtesy Flickr/CC/Kaylin Idora Photography
New Orleans Burlesque Festival
When: September 12-15, 2019
A perfect affair for New Orleans given its affinity for carnal pleasures, the finest and most talented striptease dancers compete for the Queen of Burlesque award at this yearly event. Lauded as the most glamorous and risqué acts with comic emcees, singers and variety showcases, the happening is presented in the House of Blues and the historic Civic Theater.
5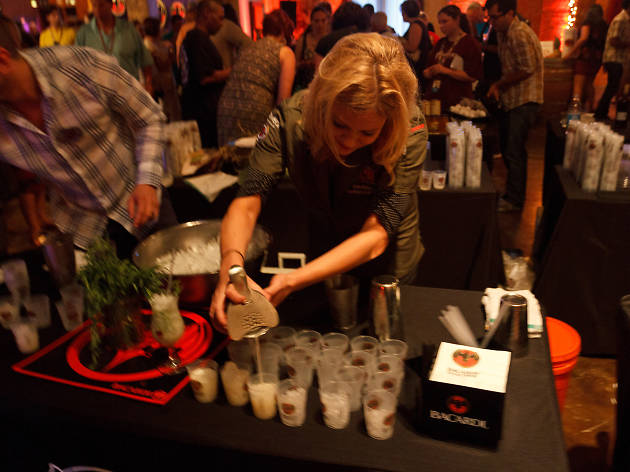 Photograph: Courtesy Flickr/CC/Gary J. Wood
When: July 16-21, 2019
Remember: it's a marathon, people, and not a sprint when at this annual event. During five days of unlimited booze, sample more than fifty nifty brands alongside culinary pairings. Speakers discuss the history of craft cocktails while master bartenders divulge secrets of the trade. Events sizzle morning, noon and night with poolside lounges and bourbon balcony tastings.
6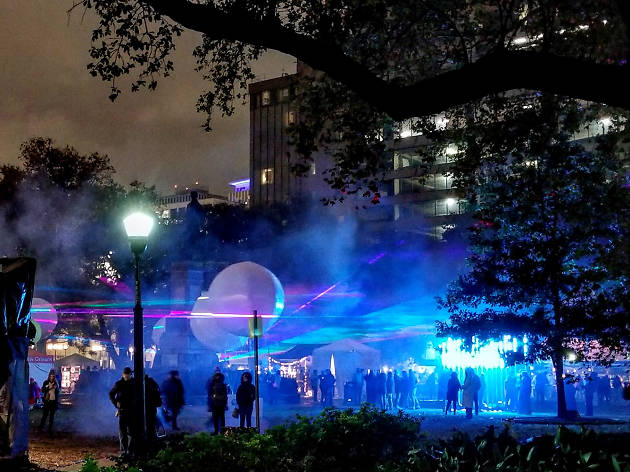 Photograph: Courtesy Flickr/CC/Bart Everson
When: December 12-15, 2019
Touted as one of the most unique festivals across the city, the Light Up NOLA Arts (LUNA) crew casts a whimsical timeline of the city's history against the iconic Gallier Hall on St. Charles Avenue. It's a mesmerizing display of contemporary art with historic architecture, creative sound and motion graphics combined with contemporary light and video mapping technology on display.
7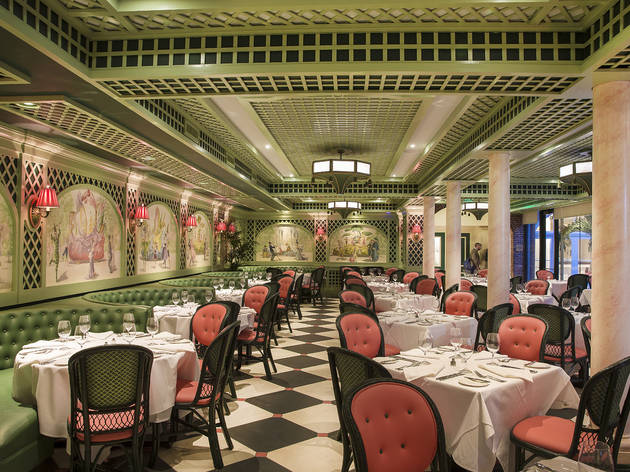 Photograph: Courtesy Brennan's/Chris Granger
Southern Decadence Drag Brunch
When: September 1, 2019
Join the likes of Coca Mesa, Connie Hung and DJ Tim Pflueger for a special brunch date that will likely become an annual tradition. For a total of $95, you'll get to enjoy a three-course menu, a bottle of sparkling wine and a total of eight live performances at awesome local favorite restaurant Brennan's.
8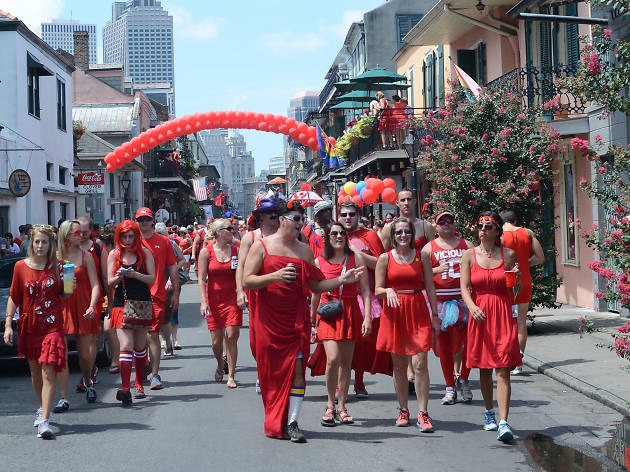 Photograph: Shutterstock
New Orleans Hash House Harriers Red Dress Run
When: August 10, 2019
Don your most awesome red dress, drink some beer and let loose running through the French Quarter during this annual event. There is a fee to participate but so much beer along the way (and the money goes straight to community nonprofits) that you'll soon forget all about it.
Twilight Garden Concert Series
When: Thursdays, July - November
Relax inside the Pavilion of the Two Sisters amid the fragrant blooms of the Botanical Gardens in City Park. Sip on a mint julep and jive to the music played by the city's finest musicians under the storied oak trees. Each week, enjoy a changing lineup of icons known across the country for their talents playing jazz, blues, classic soul, Cajun music and more.
When: September 21, 2019
Bring fido, mingle with friends, sip the suds and talk to the brew masters, all in support of the Louisiana SPCA. This festive event, deemed the "largest beer fest in the region," is popular with locals so expect tickets to go fast as an early kickoff to Oktoberfest. This is a beer lover's dream come true: over 400 local, national and homebrewed beers are showcased alongside plenty of food, contests and games.
11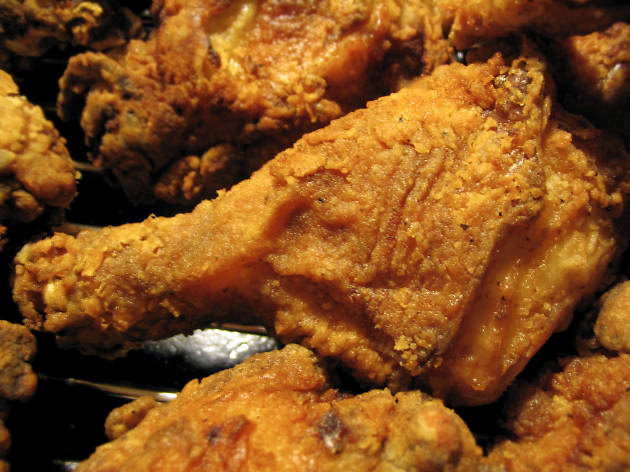 Photograph: Courtesy CC/Flickr/Allie FoxDougsTech at English Wikipedia
National Fried Chicken Festival
When: September 20-22, 2019
A free, outdoor, three-day festival packed with food, music, cooking demonstrations and a fried chicken-finger eating contest? Count us in. Boogie with your peeps in front of the musical stages or upgrade to a VIP experience in the football fan zone and chicken and champagne lounge. All throughout: fried chicken for everyone!
12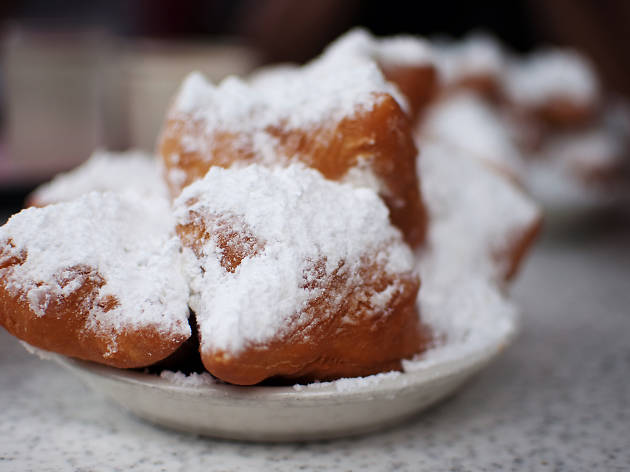 Photograph: Courtesy Creative Commons/Flickr/Chuck Yeager
When: October 5, 2019
A quintessential part of New Orleans culinary history, the puffed-up fried pieces of dough actually originally hail from France. This event celebrating the treat features 30 different beignets, of both the sweet and savory kind, some packed with seafood, others with cheese and yet others with some fantastical feat of culinary genius. Don't miss the kid's village, artist market and, of course (this is New Orleans, after all!), live music from local acts.
Looking for more fun?
These are spectacles of fun filled with wigs, crazy hats and costumes, experiences that no other city has been able to authentically recreate.