The 15 best New Orleans festivals
Mardi Gras will always reign supreme, but the best New Orleans festivals do give it a run for its money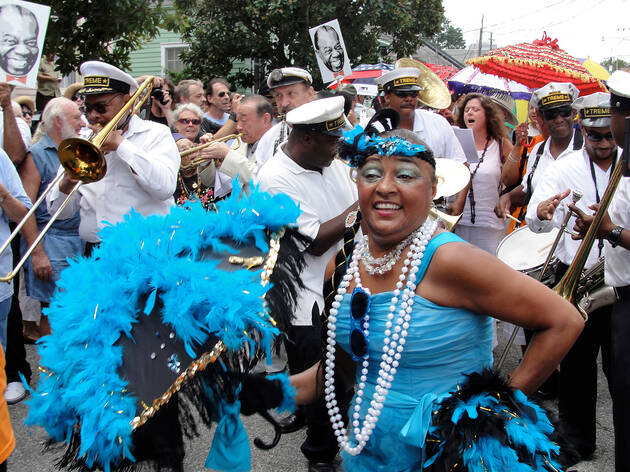 The best New Orleans festivals are some of the most well-documented, exciting and sought after events across the entire country. They are spectacles of fun filled with wigs, crazy hats and costumes, experiences that no other city has been able to authentically recreate.
A town known for its party attitude and connection to the musical scene, NOLA is a unique breeding ground for performance-like traditions and extravaganzas: where else are funerals accompanied by second line parades complete with a band and endless music played across neighborhoods?
From religious festivals to culinary showcases (beignets! Top-notch restaurant displays!), literary gatherings and, of course, incomparable music revelries, join us on a trip through a collection of the Big Easy's very bests fests.
RECOMMENDED: Full guide to the best things to do in New Orleans
Best New Orleans festivals
1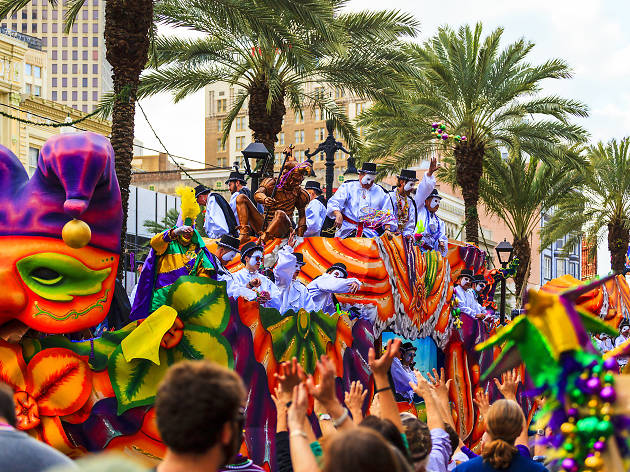 Photograph: Shutterstock
When: February 25, 2020
Although technically dealing with Fat Tuesday, most locals call the entire season beginning on Epiphany on January 6 and rolling through the city until Ash Wednesday Mardi Gras (also known as Carnival). Make no mistake: this is a family-friendly affair and not solely a parade of debauchery renowned across the globe. Expect lavish krewe balls, kids perched on special ladders taking in the show and, of course, all sorts of folks dressed up across the French Quarter and Marigy. Don't miss the Gay Bourbon Street Awards costume competition at St. Ann and Bourbon, where dazzling outfits will blow your mind.
2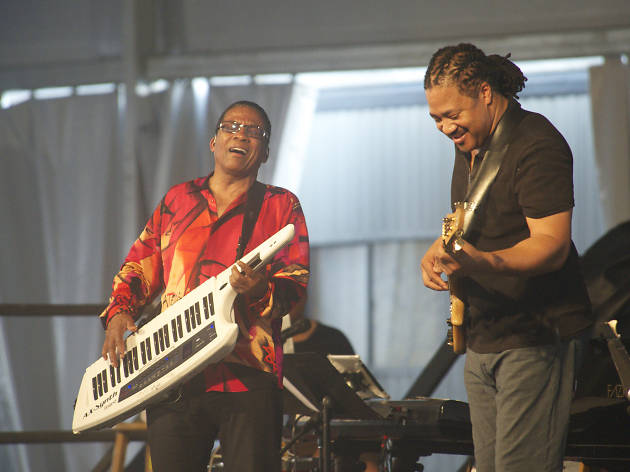 Photograph: Shutterstock
New Orleans Jazz and Heritage Festival
When: April 23-May 3, 2020
For 50 years, Jazz Fest has brought two weekends of musical virtuosity of every genre to a NOLA Racetrack. Always held on the last weekend of April and the first one of May, the fest features 12 stages hosting acts ranging from jazz to blues, from gospel to Cajun zydeco and rock, country, funk, rap and hip-hop. This massive outdoor extravaganza also boasts some of the most delicious food you've ever tasted: local favorites jambalaya and gumbo make appearances next to soft-shell crab po' boys and beignets from the one-and-only Cafe du Monde. Given the unpredictability of the weather, we suggest packing sunscreen, plastic ponchos and rubber rain boots.
3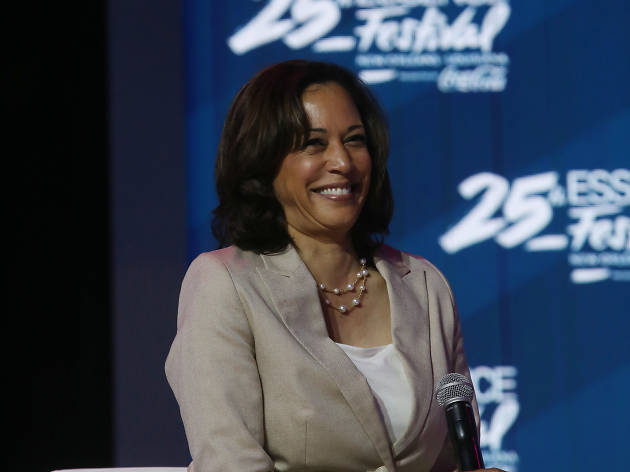 Photograph: Shutterstock
When: July 2-July 6, 2020
Always taking place July 4th weekend inside the Superdome, this is a gathering hosted by Essence magazine filled with live music and comedy performances in addition to wellness, fashion and beauty exhibits catering to African American women. There are also conferences, including the Global Black Economic Forum and the Power Conference, so it shouldn't come as a surprise that former First Lady Michelle Obama headlined the 2019 fest, making its 25th anniversary alongside Missy Elliott, Mary J. Blige, Big Freedia, Maze and Frankie Beverly.
4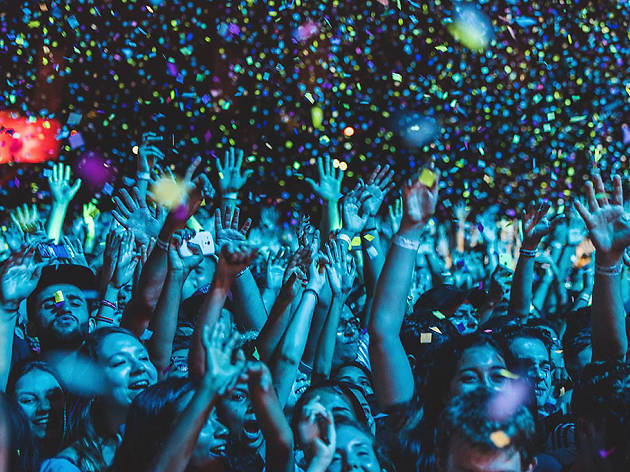 Photograph: Courtesy Voodoo Music + Arts Festival
Voodoo Music + Arts Experience
Where: October 25-27, 2019
Halloween weekend is always a blast in town, as costumed revelers fill the streets of the French Quarter and beyond. You'll find lots of dressed-up people in City Park, too, where the annual Voodoo Music + Arts Experience goes off. Expect a lot of EDM at this four-stage fest, along with headliners Guns n' Roses, Post Malone and Beck. You'll find carnival rides, art installations, crafts booths and plenty of terrific local food at Voodoo, but no one casting spells... at least not that we've seen, yet.
5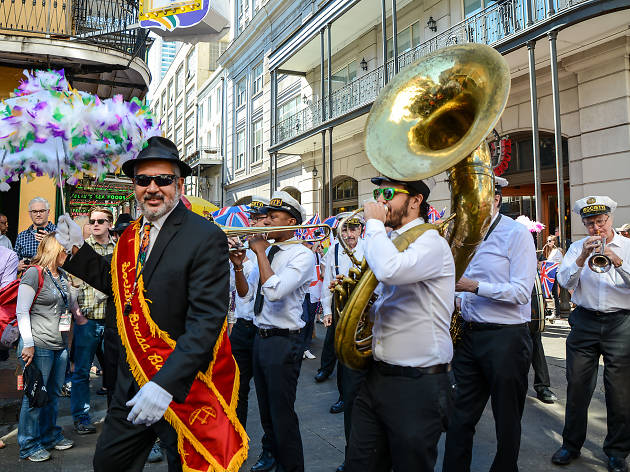 Photograph: Shutterstock
When: April 2-5, 2020
This completely free festival that celebrates Louisiana musicians boasts 23 stages hosting all sorts of genre artists throughout the French Quarter. In order to keep it the largest free music fest in America, everyone must buy food and drink inside the fest perimeters. Of course, the fare is prepared by some of the city's top chefs, so consider it a small price to pay for four days with excellent music and outstanding culinary delights.
New Orleans Film Festival
When: October 16-29, 2019
New Orleans benefited greatly from Louisiana's aggressive courting of Hollywood in 2002, when the state offered enticing tax incentives for shooting films and TV shows here. Now known as "Hollywood South," the city is home to large soundstages and plenty of professionals in all disciplines of the production business. But the New Orleans Film Festival has been bringing films and filmmakers to the city for 30 years every October with the goal of highlighting diverse outlooks on screens across town. With over 230 movies shown in the nine-day celebration of all things cinematic, NOFF is a cinephile's dream fest. There are also lots of parties, where actors, directors and producers join festival-goers for some lively discussion—and that famous NOLA cuisine.
7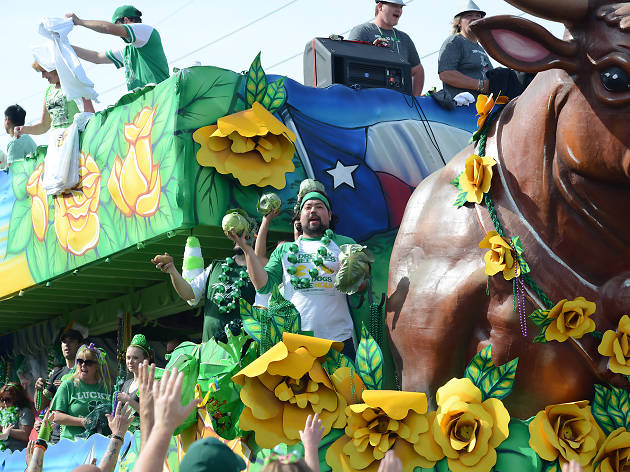 Photograph: Shutterstock
When: March 16, 2020
Ever had a head of cabbage thrown at your head? Well, if not, you don't know what you're missing out on when St. Patrick's Day hits New Orleans. The annual March celebration of the patron saint of Ireland in NOLA includes float parades through the Irish Channel neighborhood, in downtown (from the Bywater to the Marigny to Bourbon Street) and in Metairie (a nearby suburb). Throughout the day, beads adorned with plastic beer steins, four-leaf clovers and potatoes rain down alongside all the fixins of Irish stew—those would be real cabbages, carrots and spuds. Block parties happen in the Irish Channel near the parade route, taking the wearing of green to new highs (and lows). Notice folks dressed in authentic kilt regalias but also cabbages used as breast substitutes. It's always a crazy scene here, filled with music, to-go cups and po'boys from nearby Parasol's.
8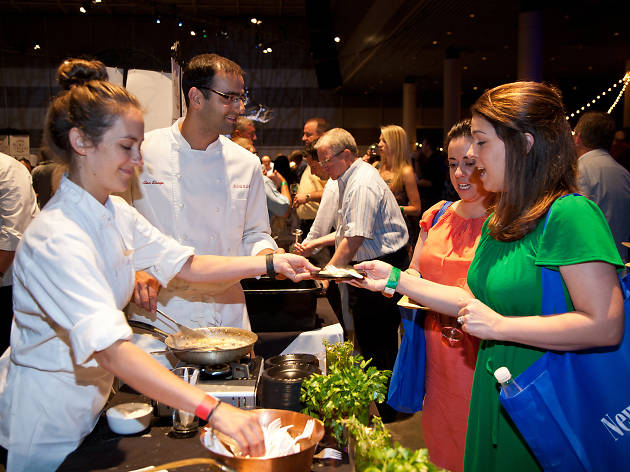 Photograph: Courtesy Flickr/CC/New Orleans
New Orleans Food and Wine Experience
When: April 15-19, 2020
When New Orleans hosts a food and wine party, the city does not fool around. About to celebrate its 28th annual installation, NOWFE combines the best culinary experiences to be found in the Big Easy with wines from around the world and both local chefs and international culinary wizards. This is a serious extravaganza for food and wine aficionados, with seminars, special wine dinners, breakfast events and grand tasting walkarounds that roll straight through the weekend. NOWFE is a chance for NOLA novices to get a comprehensive taste of the city and to learn a lot about wine, food and how the two marry in many beautiful ways.
9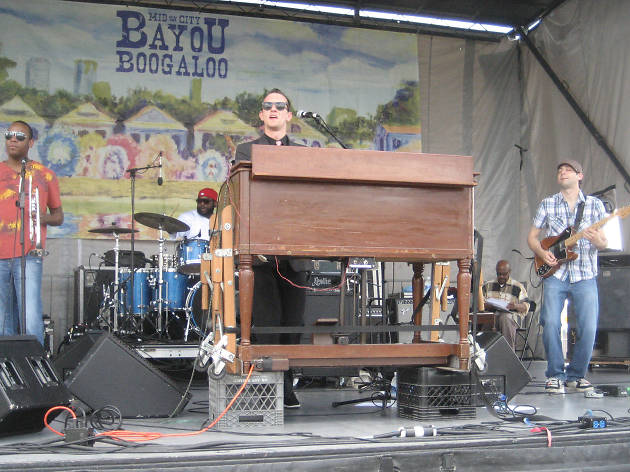 Photograph: Courtesy Flickr/CC/Infrogmation of New Orleans
When: 2020
The annual Mid-City Bayou Boogaloo takes place in the areas next to Bayou St. John, with four stages (one for kids) going off for three days. This music fest will celebrate its 15th year in 2020 and always showcases many of NOLA's favorites, from Amanda Shaw and Anders Osborne to Cowboy Mouth and Tab Benoit. As a tune-loving flotilla forms in the bayou itself, as bikini-clad festgoers arrive in kayaks, canoes, rubber rafts and anything else that floats, you'll realize that this is truly a locals' event in its uniqueness. General admission, charged for the first time in 2019, is only $10, which makes this mid-May annual event a bargain, despite it no longer being a totally free fest.
10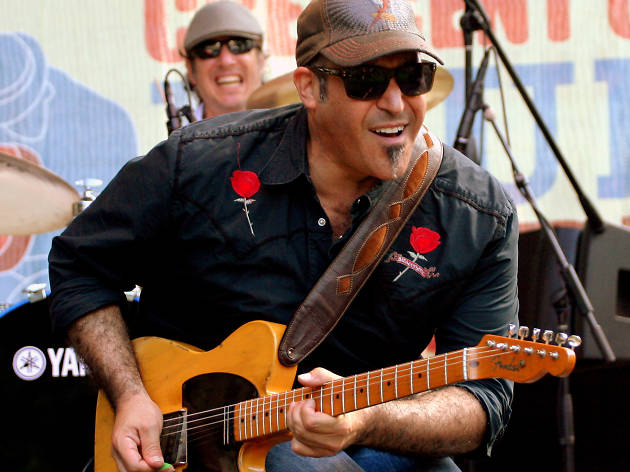 Photography: Courtesy Flickr/CC/robbiesaurus
Crescent City Blues and BBQ Festival
When: October 18-20, 2019
October is a perfect time to visit New Orleans: the rain lets up, the sun shines and the humidity is totally bearable. It's also when the New Orleans Jazz and Heritage Festival Foundation likes to give back to the city by staging the annual Crescent City Blues and BBQ Festival in Lafayette Square. Located right in the heart of the CBD, the square boasts two music stages with 12 famed BBQ pros cooking luscious ribs, brisket and pulled pork in-between acts. There's an art market, too, and plenty of libations to be had. This free fest begins Friday night and rolls into Sunday; hit it in 2019 to see the Allman-Betts Band, Sonny Landreth, Jonathan Boogie Long and other blues greats.
11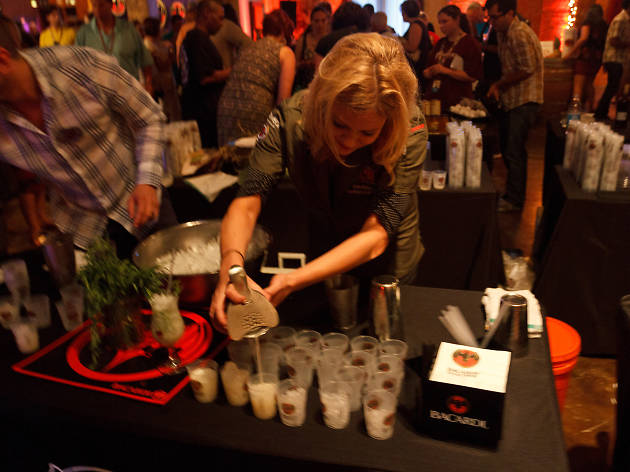 Photograph: Courtesy Flickr/CC/Gary J. Wood
When: July
Part insider convention, part public party, Tales of the Cocktail is the annual meeting of the minds of bartenders and mixologists from all over the world who gather in New Orleans to "educate, advance and support the global hospitality industry." And while the event has been bringing bartenders together since 2002, it also offers cocktail-loving members of the public the chance to join in, with general public tickets available for seminars, tasting rooms, cocktail city tours and "Spirited Dinners," events held at 30 restaurants around the city pairing drinks with meals specially created by a guest mixologist and the restaurant's chef. Always held in July at the Royal Sonesta Hotel on Bourbon Street, TOTC is the place to be for anyone over 21 who loves a finely crafted cocktail.
12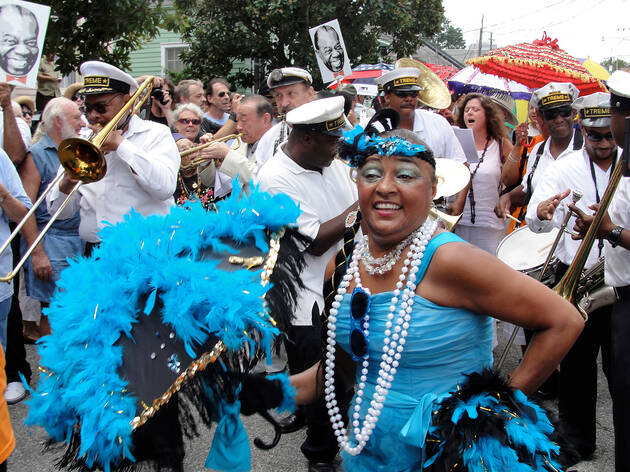 Photograph: Shutterstock
When: August 2-4, 2019
A whole weekend devoted to the music of Louis "Satchmo" Armstrong in the city of his birth? Sounds like heaven. Satchmo Summerfest is a local summer tradition held on the grounds of the Jazz Museum at the Old Mint on Esplanade. Three stages outdoors and an indoor spot for seminars and presentations bring Satchmo's legacy to life, with musicians like Kermit Ruffins, Corey Henry and Ellis Marsalis leading the charge. There's a $5 fee to get into the festival grounds.
When: August 1-31, 2019
Let's face it, New Orleans in August is a hotbox. Sweaty, steamy and stinkin' hot are all terms that describe this Southern city in the heart of the season. That is why local restaurateurs band together to present Coolinary, a month-long culinary offering of three-course prix-fixe meals at attractive prices for lunch, brunch or dinner: it's a way to entice people to come to town and spend their time in the air-conditioned bliss of a restaurant that might otherwise be out of their price range. This year, celebrate the 15th anniversary of Coolinary at legendary places like Antoine's, Brightsen's, Pascale's Manale, Bayona and many others.
14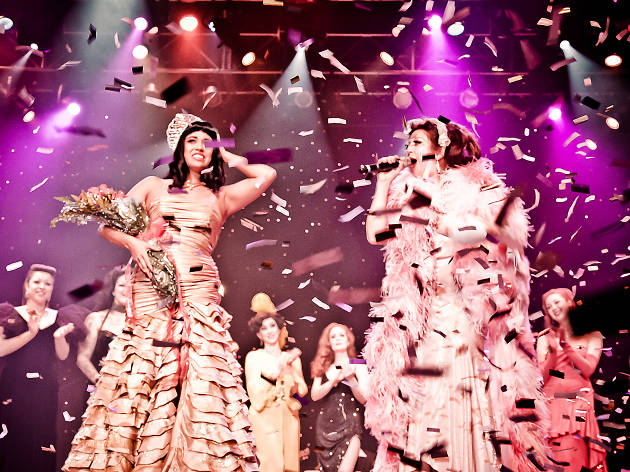 Photograph: Courtesy Flickr/CC/Kaylin Idora Photography
New Orleans Burlesque Festival
When: September 12-15, 2019
Burlesque is alive and well in New Orleans, especially on Bourbon Street, where strip shows sometimes reveal a bit too much. At the 11th annual New Orleans Burlesque Festival, performers from around the world gather to show off their skills with fans, feathers and other paraphernalia during an entire weekend devoted to the art made famous by Gypsy Rose Lee and Dita Von Teese. And, as always in a burlesque show, be ready to see comedians, singers and wacky emcees as well join the naughty dancers on stage.
15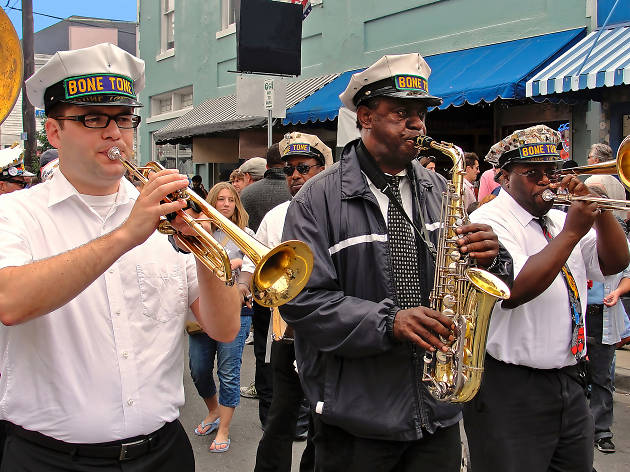 Photograph: Shutterstock
Oak Street Po'Boy Festival
When: November 3, 2019
Every November, a crowd of locals and a few in-the-know visitors gather on Oak Street to taste the best po'boys (French bread sandwiches piled high, usually with meat or seafood) that New Orleans has to offer. The Oak Street Po-Boy Festival is now in its 13th year and it just keeps getting bigger and tastier. Offering classics like Walker's BBQ cochon du lait and Vaucresson's Creole crawfish sausage po'boy, this convivial street food festival hosts 30 different companies to cook up a whole variety of the delicacy. Make sure to take the escargot-stuffed version from NOLA Boils and the Marrone po'boy made with pecan-smoked prime rib from Bienvenue Bar. Most are under $10, so plan to share a few as the day goes by. Of course, it wouldn't be a NOLA fest without music: expect four stages of top Louisiana performers keeping everyone entertained.
Looking for more fun activities?
Get ready to dance in the streets, hit antique shops, walk through the French Quarter, ride a streetcar and plan to costume up at least once during your stay here.