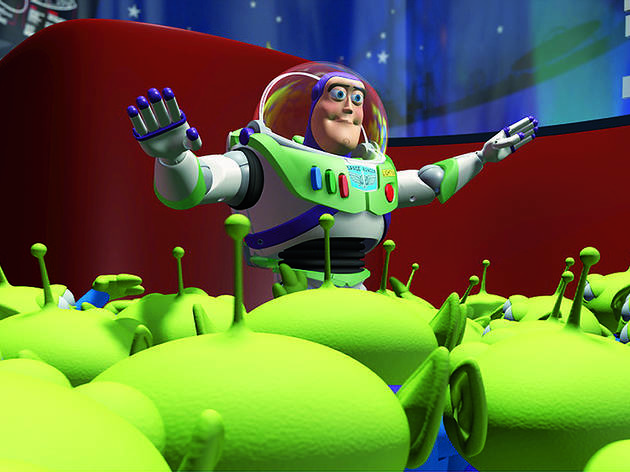 The 50 best family movies to watch together
Looking to marathon the best family movies? We've got classics, Disney favorites, newcomers and everything in between!
The best family movies
Photograph: Courtesy Disney Enterprises Inc.
A lion-sized hit at the cinema when it first came out, this sparkling animation has only gone from strength to strength since – with a theatre spin-off, a remake and about a bazillion rewatches on Disney+ to its name. Simba, the lion cub who grows from young pretender to regal presence at Pride Rock, is our flawed hero; Scar, the hissable villain; Pumba and Timbo, the fun and flatulent double act who provide the laughs. It's just never not a joy. Hakuna matata! Rated G.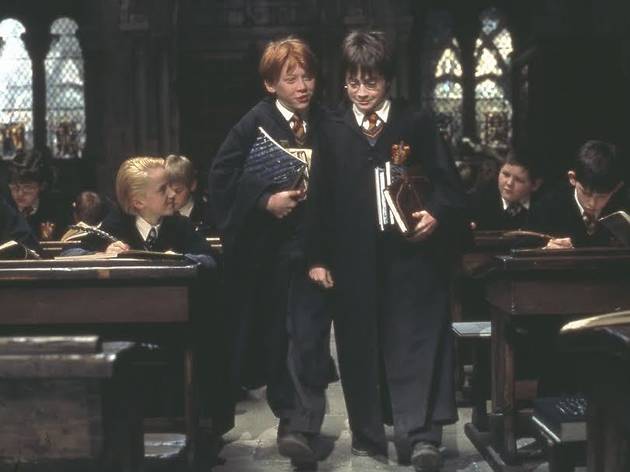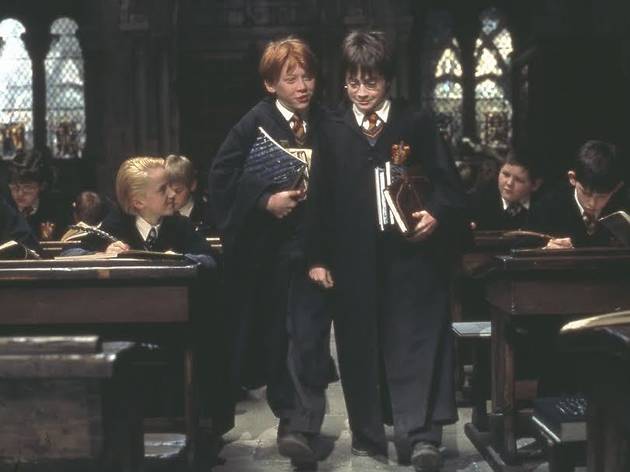 Photograph: Courtesy Warner Bros.
2. Harry Potter and the Sorcerer's Stone (2001)
Kickstart an evening of witchcraft and wizardry with the inaugural story of the beloved Harry Potter series. When a young boy learns about his true identity and magicial powers, he soon finds himself on Platform 9 3/4 en route to Hogwarts, a boarding school unlike any other. Adventure awaits for our budding new wizard, and from that point on, his life—and the world's—is turned upside down. Rated PG.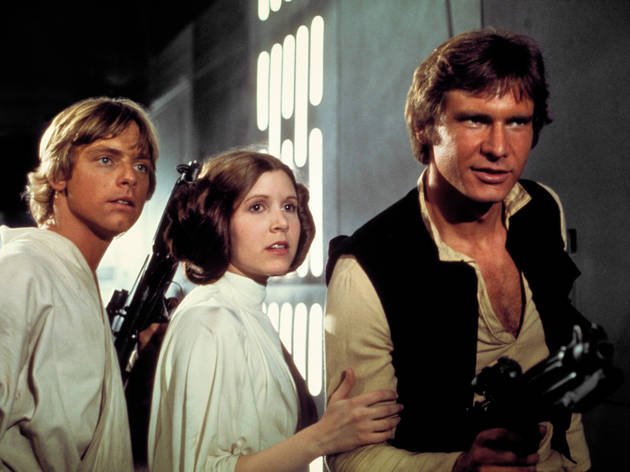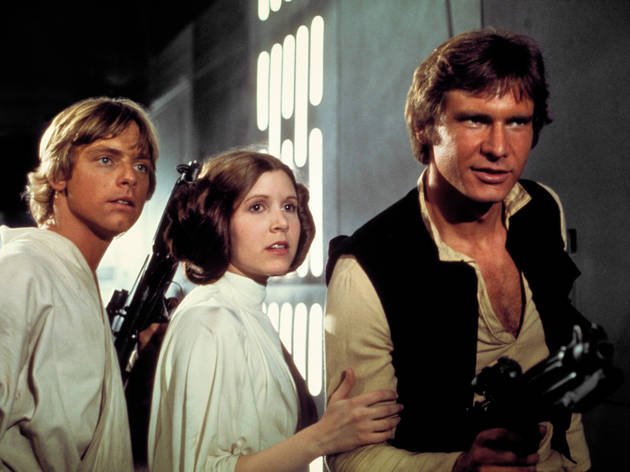 Courtesy Lucas Film Ltd
What's the right order to watch the Star Wars movies? Good question! Our advice is to start with the original (and best) and go from there. From its opening shot, in which that whooping great Star Destroyer whooshes seemingly endlessly across the screen, youngsters will be as entranced as if they've been caught in a Death Star tractor beam. Timeless heros, scary villains, adorable droids and all the mysteries of the Jedi share the screen for two hours of matinee-style magic that will keep even the most restless youngling busy. Watching the Star Wars movies has become a more complex family rite of passage with every new addition to the canon and spin-off, but even if you're just in the mood for one trip to a galaxy far, far away, Star Wars will never let you down. Rated PG.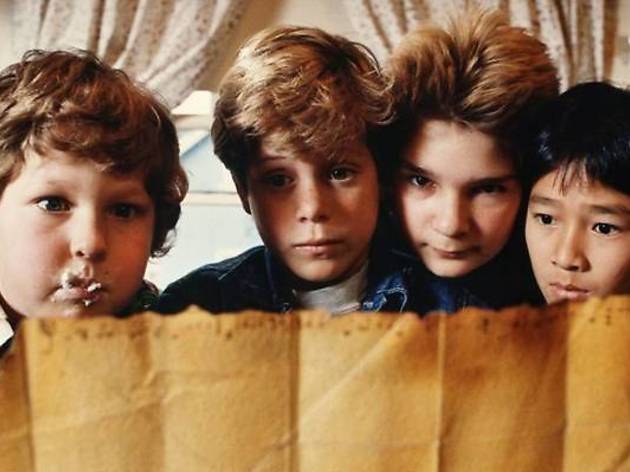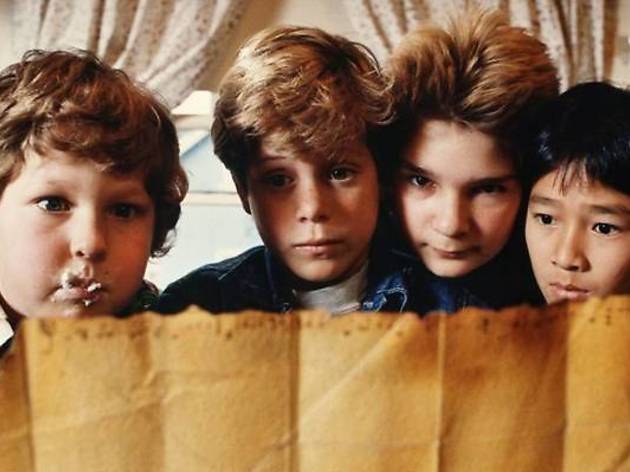 Photograph: Courtesy Warner Bros.
Goonies never say die, and neither does this Spielberg gem. The '80s comedy follows young tweens as they embark on an adventure to save their home from forclosure. The overly enthusiastic Mikey, the leader of the pack, convinces his buddies that searching for One-Eyed Willy's treasure is a great way to keep their roots, but their quest for the jewels is incredibly dangerous...espesically when the Fratelli crime family catches on! Rated PG.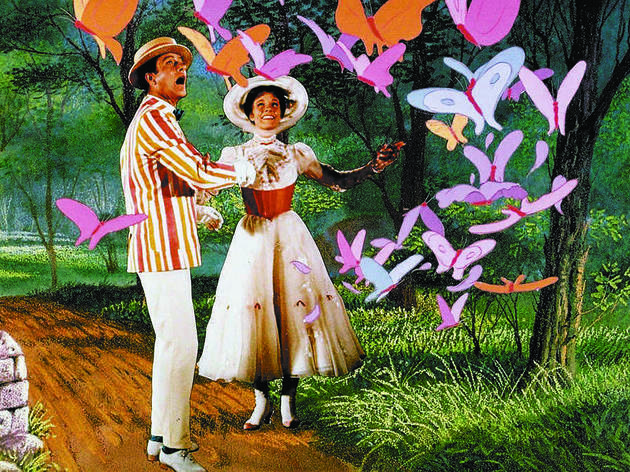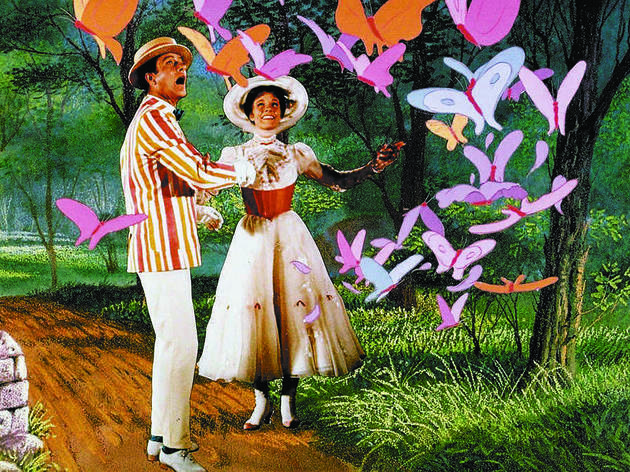 Photograph: The Walt Disney Company.
Compared to even 'sophisticated' juvenile fodder, the sheer exuberance of Disney's adaptation of PL Travers' children's classic should tickle the most jaded fancy. Indeed, the film can hardly contain itself with its catalogue of memorable songs, battery of dance routines, and strong supporting cast. As for the leads, Julie Andrews, after beating off other pretenders to the role (in part because Walt liked the way she whistled), produced an Academy Award-winning portrayal of the Edwardian nanny whose mad magic seethes beneath a patina of respectability that is, as Mary Poppins' references state, 'practically perfect in every way'. But oh, Dick Van Dyke's Cockney accent! Rated G.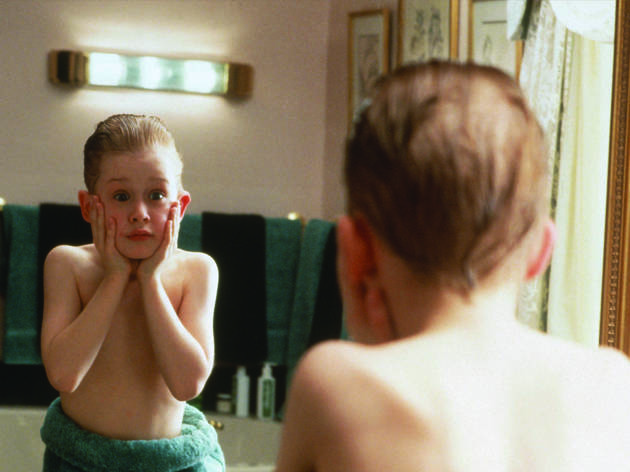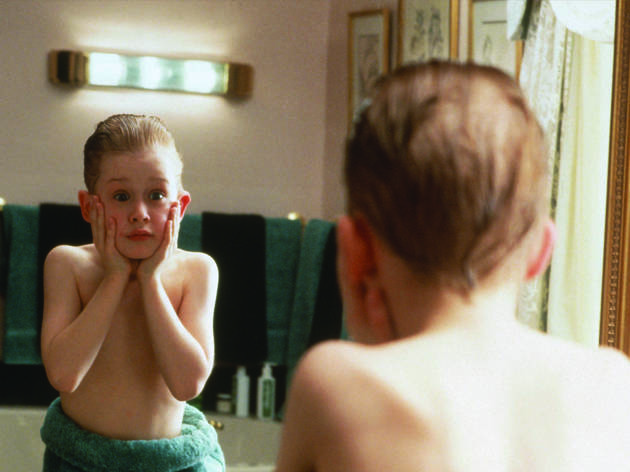 Courtesy 20th Century Fox
Who wouldn't want to spend the holidays in the City of Lights? The McCallister clan is more than ready to leave the burbs behind for Christmas in Paris. But things go slightly awry (to say the least) when the realize one very important item has been left at home: their son Kevin. The youngster has no problem having the digs all to himself—especially since he's watching mature gangster flicks, munching on ice cream for dinner and causing chaos. But a pair of burglars set their sights on the gorgeous home, and soon Kevin is left to fend for himself against Harry and Marv, both of whom need a little help in the crime department. In the lively (and arguably more beloved) sequel, Kevin is once again left behind—this time, while his family is vacationing in Florida, he somehow ends up on a flight to NYC. Oh, and Harry and Marv—the unforgettable thieves—end up in Gotham, too. Obviously, mayhem ensues. Rated PG.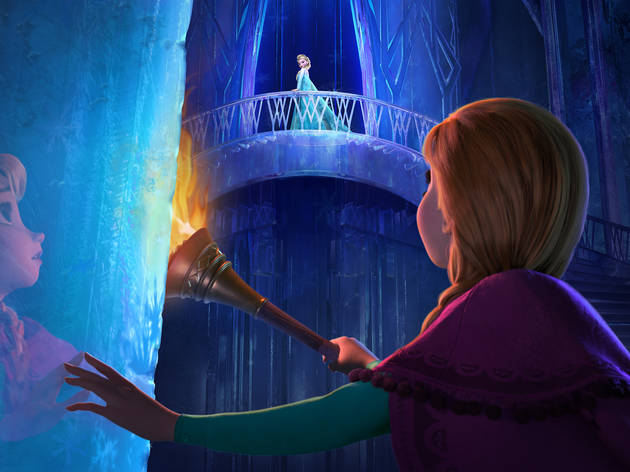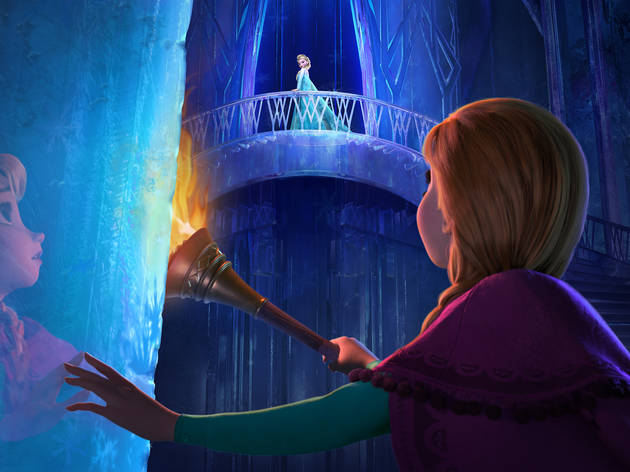 Courtesy Disney
In the off chance you haven't heard about the sisters who've turned the world of Disney princesses upside down, let us get you up to speed: Anna and Elsa live in Arendelle, and we learn that Elsa has a very unique gift: She's able to turn things to ice. Soon, their beloved land is stuck in an eternal winter. Yikes! That's certainly difficult for those who are affected by the cold. Anna, with the help of her new fella and few other friends, goes in search of Elsa when she goes into hiding. Will she be able to accept these powers? Will the two sisters figure it all out. And, most importantly, will your kids ever stop signing "Let It Go"? Be sure to catch the film's highly-anticipated sequel, which hit theaters in November 2019. The songs are great, but we can't deny that "Let It Go" will always hold the first-place title. Rated PG.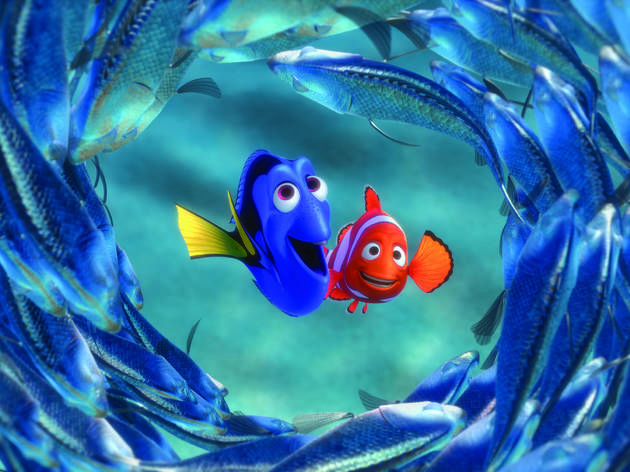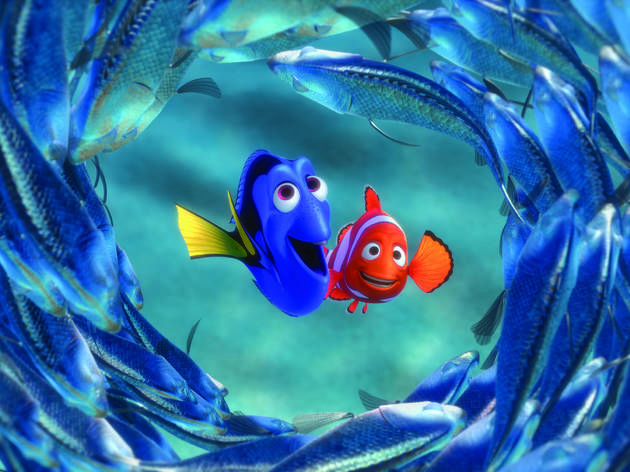 Courtesy Channel 5 Broadcasting/Finding Nemo
Parents will take a liking to clownfish, Marlin. The sea critter is particularly relatable since he is so protective of his youngster, Nemo. No surprise there! Also unsurprising? Nemo's defiance. When the little guy goes missing in the deep blue sea—and encounters one large great white along the way—it's up to Marlin to bring his fella to safety. Kiddos, we hate to tell you, but Mom and Dad know best! Let Nemo's experience be a lesson to you! Rated PG.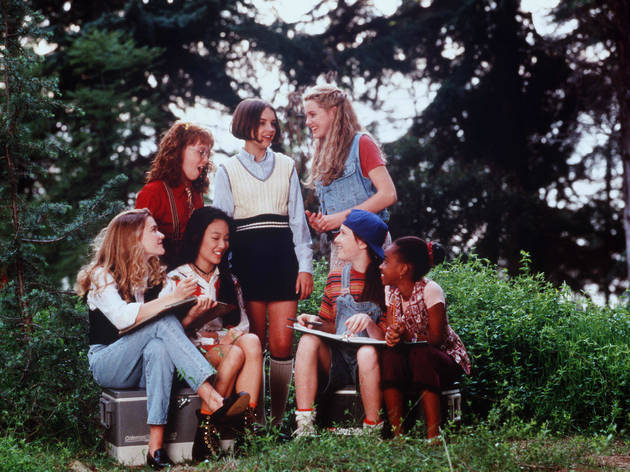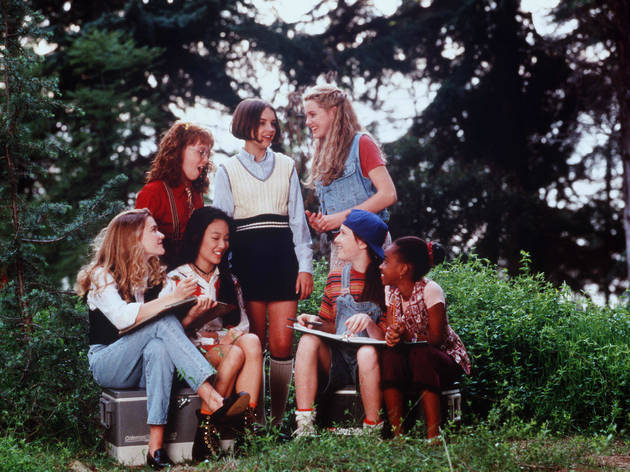 Photograph: Courtesy Sam Emerson/Columbia/Kobal/REX/Shutterstock
9. The Baby-sitters Club (1995)
The '90s classic follows a group of young girls who want to turn their baby-sitting jobs into a legit summer camp, but there's a grumpy old neighbor who's determined not to let that happen. Along the way there are family issues, health scares and of course, crushes. Rated PG.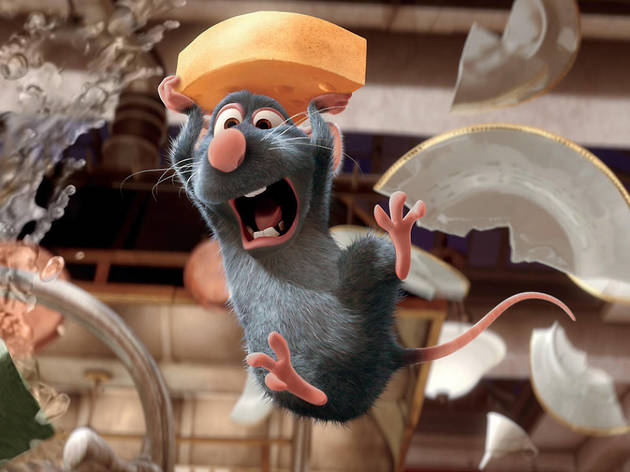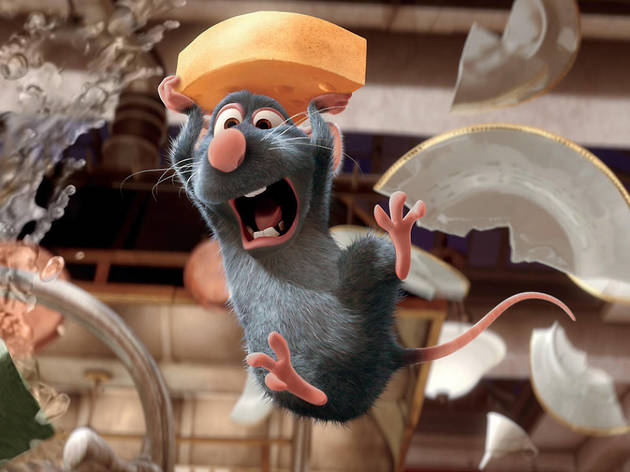 Photograph: Courtesy Pixar
Ah, to be a chef in the culinary capital of the world! Remy dreams of whipping up delicious dishes in Paris kitchens. The only problem? He's a rat—certainly cause for alarm among diners. However, after crossing paths with the clumbsy Linguini (a human), the duo partner to make his dream become a reality...but not without a few disasters along the way. Rated G.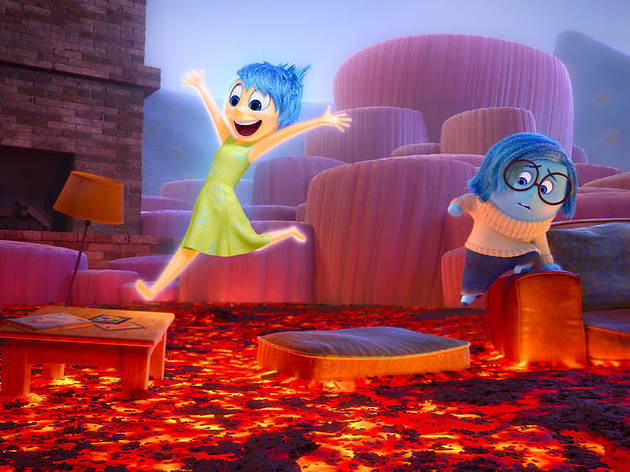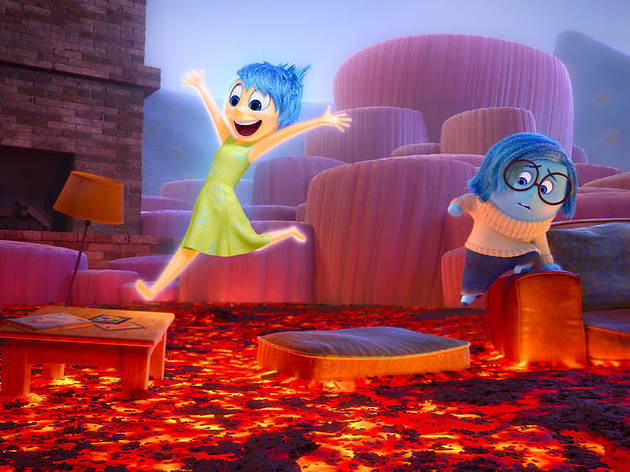 Photograph: Courtesy Disney/Pixar
This family flick is one of Pixar's most creative storylines—prepare for a roller coaster of emotions! The key characters of this sweet movie are actually a little girl's feelings—Disgust, Joy and Sadness, to name a few—and accompany her on an unexpected move from the Midwest to the West Coast. Clever, charming and gut-busting funny, this is a movie the whole crew will love! Rated PG.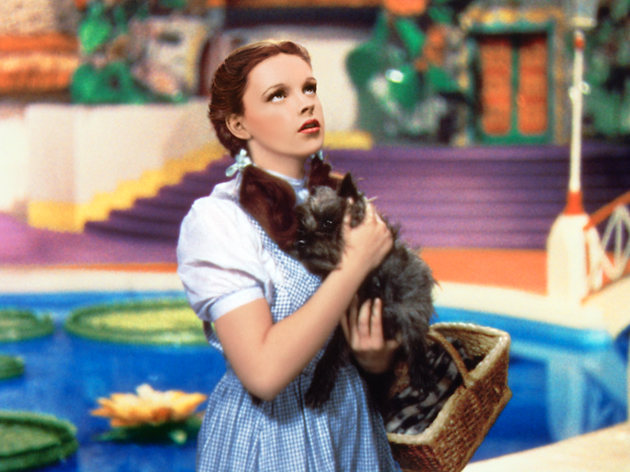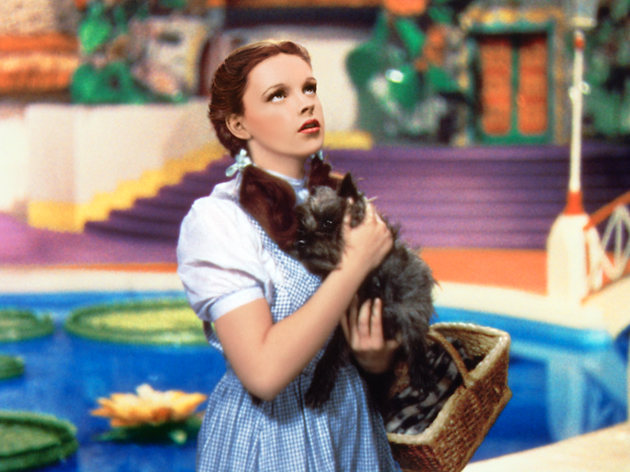 Courtesy the Wizard of Oz
12. The Wizard of Oz (1939)
A girl stuck on a farm in dreary, sepia-toned Kansas dreams of a more exciting life somewhere over the proverbial rainbow; she gets her wish and then some when a tornado deposits the Midwesterner and her little dog, Toto, too, into a Technicolor wonderland. For over 70 years, this Hollywood classic has continued to wow one generation after the next. Its staying power has been attributed to many things, but what keeps enthralling each new wave of underage viewers is the sheer vibrancy and charm of the movie's imaginary world: flying monkeys and good witches, fleet-footed scarecrows and fraidy-cat lions, eye-poppingly pastel towns of Munchkins and a garishly green Emerald City. And then there's its timeless message: You can go out and see the world, have adventures, make new pals and experience life at its most grand. But in the end, there's no place like home, and no one quite like your family and friends. That, more than anything else, is why millions of folks keep returning with their kids to this classic—and why many more will keep following the yellow-brick road for decades to come. Rated G.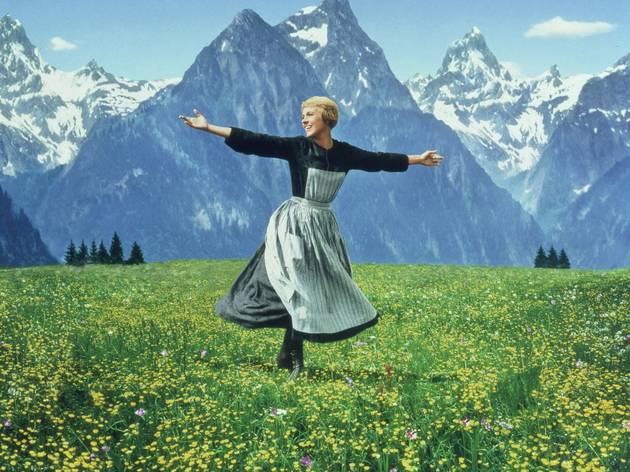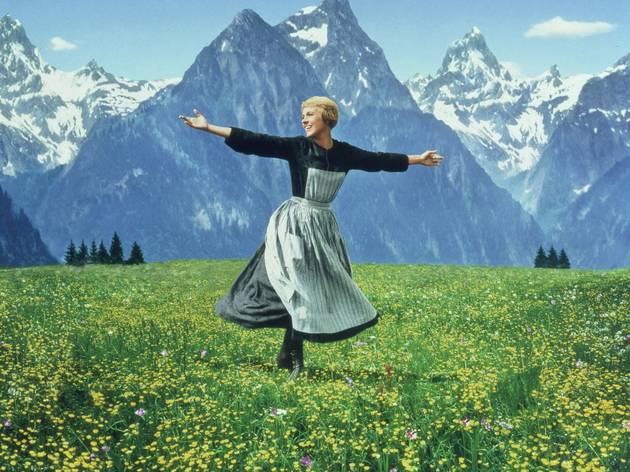 Courtesy 20th Century Fox
13. The Sound of Music (1965)
As the camera swoops down from the heavens toward a young woman running through a field, this angel opens her mouth to exclaim "The hills are a-liiii-ve..."; from that moment on, Robert Wise's Oscar-winning musical has you right in its grasp. Julie Andrews' star was born as soon as she trilled the first line of Rodgers and Hammerstein's score, but this classic really is an ensemble affair: Every one of the von Trapps—from dear old dad Christopher Plummer to 16-going-on-17-year-old Charmian Carr and the youngest, 5-year-old Kym Karath—pitch in to this juggernaut of sing-along fun. To hear the cast belt out staples like "So Long, Farewell" and "Do-Re-Mi," and watch a family band together to prove that it takes more than Nazis to break up a tight-knit clan, is to understand why, generation after generation, this movie continues to be one of our favorite things. Rated G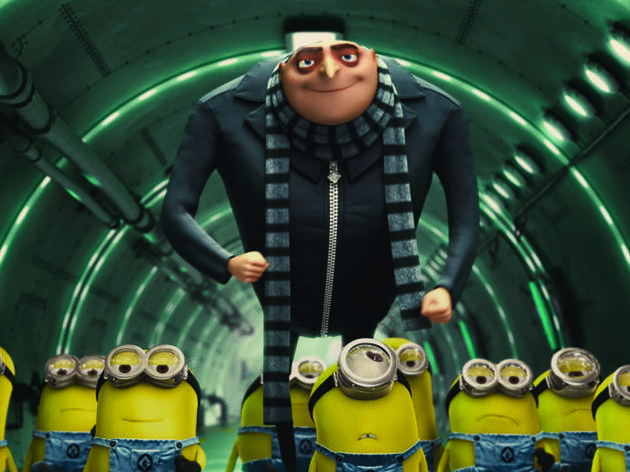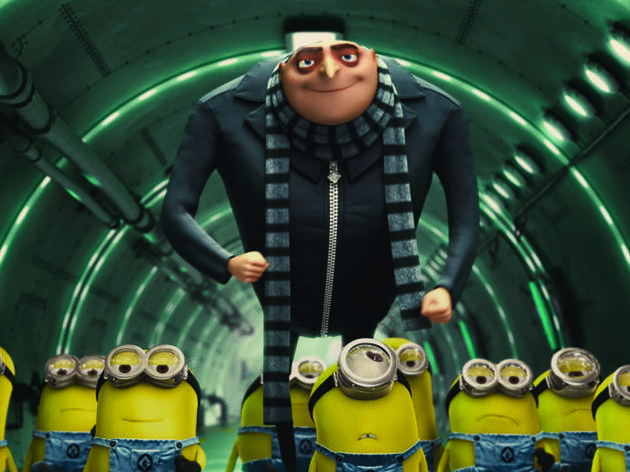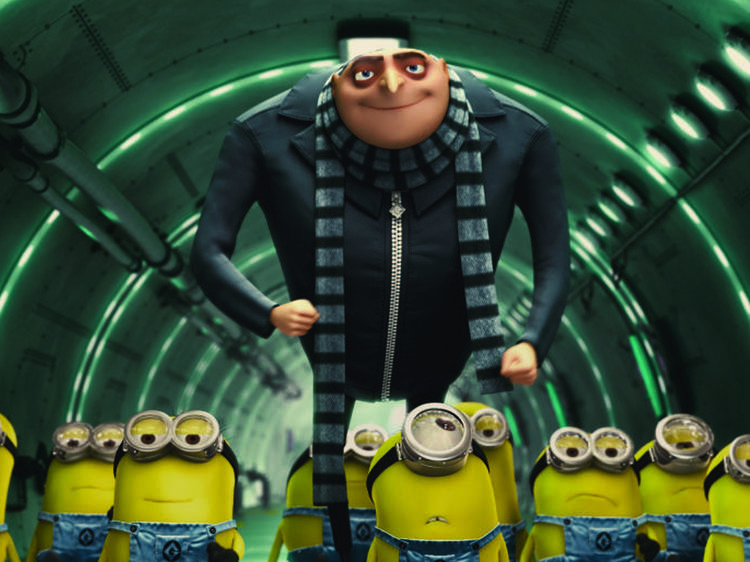 Photograph: Universal Pictures and Illumination Entertainment
Steve Carell is the voice of Gru, a suburban supervillain whose seemingly innocuous home sits above a vast underground lair populated by hordes of yellow gibberish-speaking minions. Gru is prone to freeze-raying passers-by and plots to steal the moon, but when he adopts three adorable tow-headed orphan girls it's not long before their plucky charm and winning optimism begin to melt his cold, cold heart. Rated PG.
Rated PG.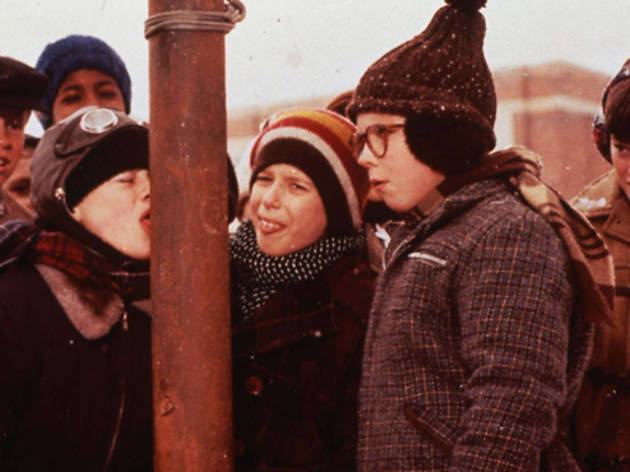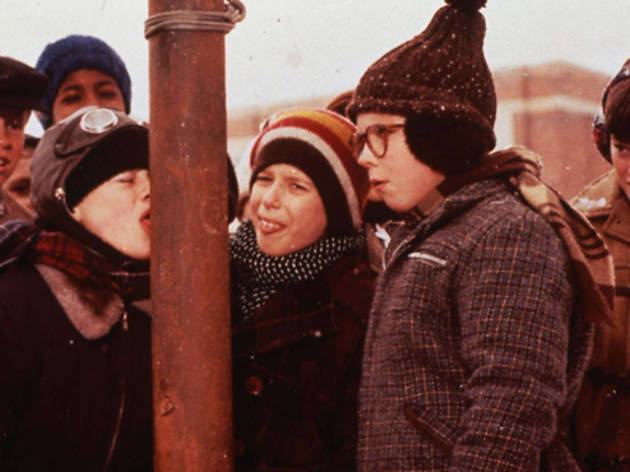 Photograph: Courtesy Hulton Archive
15. A Christmas Story (1983)
"You'll shoot your eye out, kid!" All nine-year-old Ralphie wants is an official Red Ryder BB gun—and the only things standing in his way are a pink bunny suit, a leg lamp and a tongue sticking to a flagpole. Humorist Jean Shepherd's short stories are the basis of this sassy sentimental brew. And who knew that duck was actually Chinese turkey? Rated PG.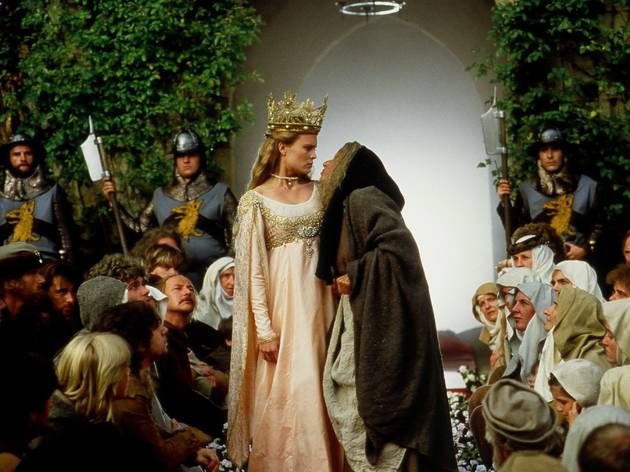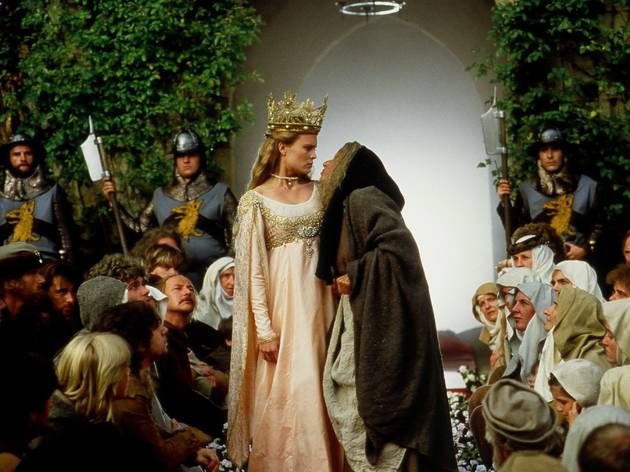 Photograph: Courtesy 20th Century Fox/The Princess Bride
16. The Princess Bride (1987)
One of our favorite feel-good films of all time, the action-packed tale of Princess Buttercup and Farm Boy/Dread Pirate Roberts/Westley (as read to young Fred Savage by his grandfather) steals our hearts with great one-liners, suspense and even some romance. Also...who could forget the fire swamp and Rodents of Unusual Size? Rated PG.
Courtesy Channel 5 Broadcasting/Toy Story
It feels like Buzz Lightyear, Woody, Bo Peep, Hamm and pals have been in our lives forever. The inhabitants of that magical place called Andy's Room feel like friends who are always there in good times and bad – a bit like for Andy himself. The breakthrough movie that led Pixar onto other classic animations like Inside Out, Monsters Inc., Wall-E, Up and three other Toy Story movies, it has the gang rescuing a depressed Buzz from their toy-vandalising neighbor Sid. Rated G.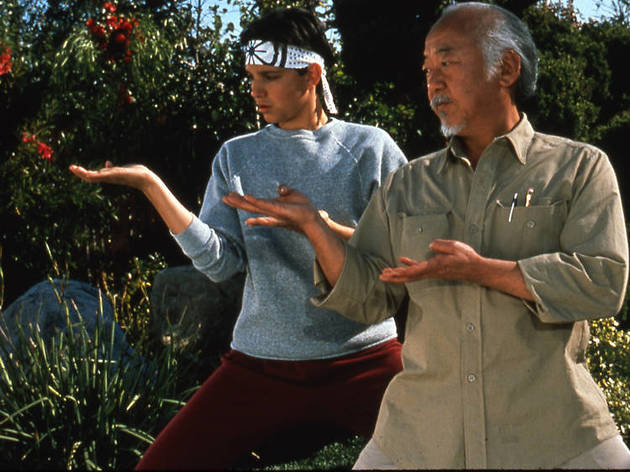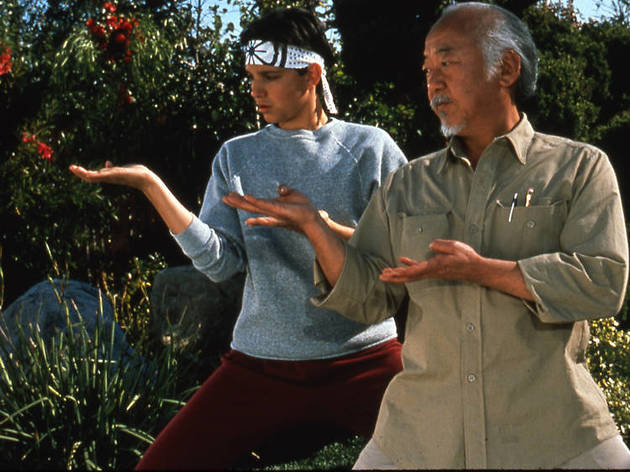 Photograph: Courtesy The Karate Kid/Channel 5 Broadcasting
18. The Karate Kid (1984)
You may have heard "Wax on, wax off" a hundred times by now—that's about the amount of times we could watch this movie in a row without tiring. Young Danny finds himself to be the target of a group of bullies, but with repairman (and martial arts master) Mr. Miyagi's help, he trains to master martial arts and eventually compete and defend himself against his foes. Rated PG.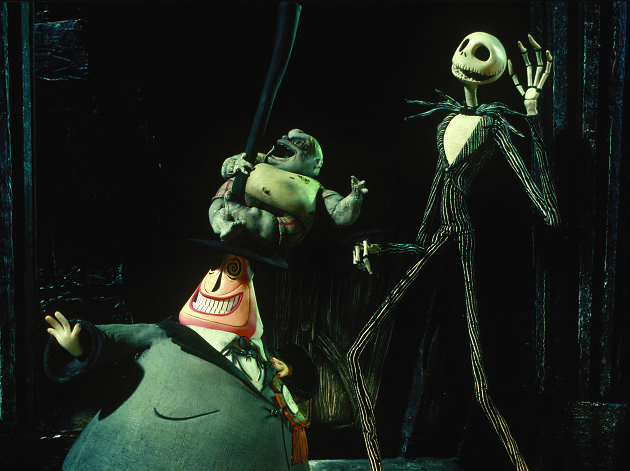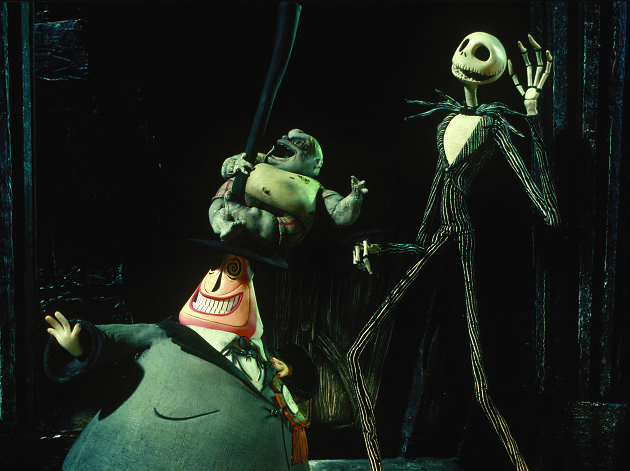 Photograph: Courtesy Disney Enterprises Inc.
19. The Nightmare Before Christmas (1993)
To say Jack Skellington is over Halloween is an understatement. The Pumpkin King has had his fair share of frightening hijinks, and he just can't seem to muster up the spooky spirit that one expects from his prestigious title. Instead, Jack finds himself drawn to Christmas, a holiday he hasn't encountered beforehand. He does a bit of research and soon decides to step on Santa's turf. Naturally, his holly jolly plan is nothing short of a disaster. In true Tim Burton form, this stop-motion classic delivers all you've come to expect from the artist: odd, yet totally lovable characters. Viewers will also delight in some toe-tapping tunes along the way. Rated PG.
Photograph: Everett Collection
20. It's the Great Pumpkin, Charlie Brown (1966)
Can't get enough of Charlie, Snoopy, Linus and the rest of the gang? This sweet flick is one of several holiday-themed family favorites involving your favorite characters. Though A Charlie Brown Christmas is one of our go-to's, It's the Great Pumpkin, Charlie Brown frequently makes its way into our movie marathons in early fall. We love the cute costumes, the trick-or-treating, the pumpkins and—gasp—getting a glimmer of Lucy's softer side. Not rated.

Photograph: Photograph: © 20th Century Fox
21. Mrs. Doubtfire (1993)
Robin Williams has the power to move us to tears—first with laughter, then with heartbreak. In this popular flick, a funny, carefree husband named Dan must face the music when his marriage starts to take a tumble and his wife asks for a separation. Dan devises a plan to get more time with his kids by going undercover as a nanny, gaining an even closer relationship with his family in the process. Rated PG–13.
Photograph: Courtesy Netflix
Miguel's family does not permit him to listen to music, so the young boy must idolize singer Ernesto de la Cruz quietly. He's determined to follow in Ernesto's footsteps and sets out on a quest to make it happen. He arrives in the Land of the Dead, and with the help of a new buddy named Héctor, the two piece together what happened to make his family detest music so much. Rated PG.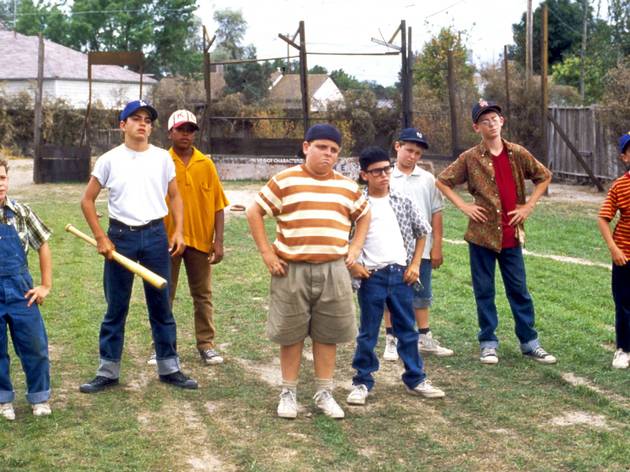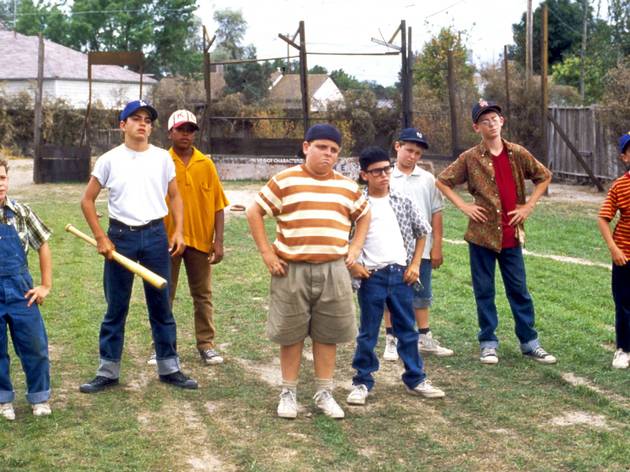 Photograph: Courtesy Moviestore/REX/Shutterstock
This coming-of-age tale is a true classic—after all, what's more American than baseball? Quirky youngster Scottie Smalls (Thomas Guiry) moves to a new neighborhood and manages to make some friends at a local baseball diamond. Together, they get themselves into tons of trouble (and must even band together to retrieve a piece of precious baseball memorabilia). Rated PG.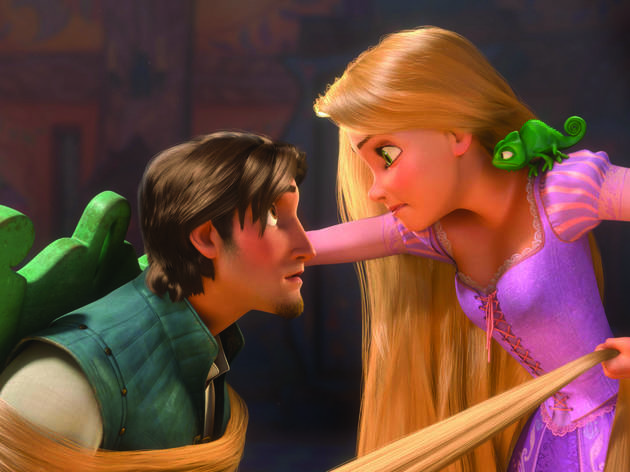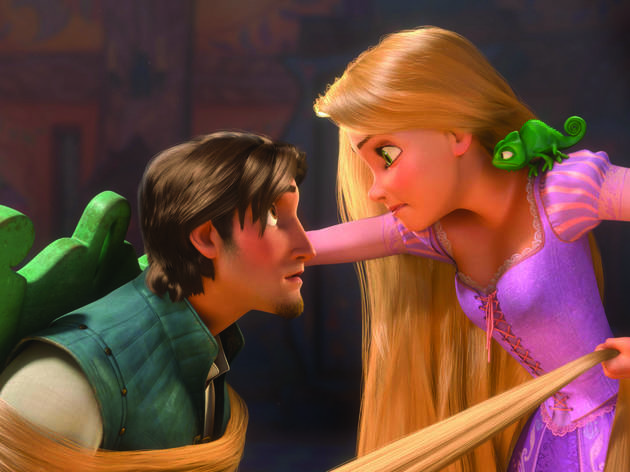 Photograph: Courtesy Disney Enterprises Inc.
Princess Rapunzel is kidnapped from her crib by a woman intent on staying forever young with the help of the princess' magical long locks. Rapunzel grows up within the confines of her tower, always wishing she could explore the world and the lanterns that float outside her window. When her endless stream of creative activities no longer satisfies her, she ventures out with a tower thief and begins a journey to discover that the danger never lurked beyond the walls of her tower, but rather within them. Rated PG.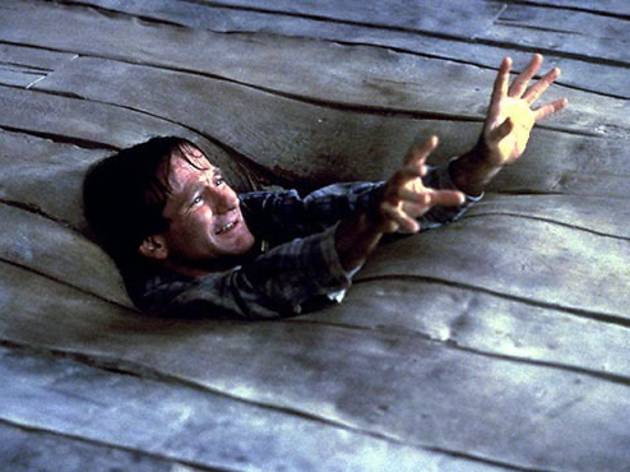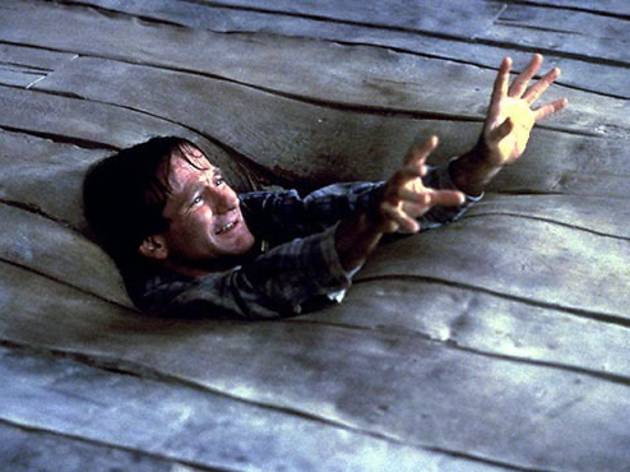 Photograph: Courtesy Channel 5 Broadcasting
While taking a gander around an old mansion, a brother-sister duo discover an old jungle game nestled in the attic. However, the boardgame is much more than that, and soon they'll be on an adventure with wild creatures while attempting to free Alan, who has been trapped inside the game for years. Rated PG.


Photograph: Courtesy Channel 5 Broadcasting
Roald Dahl's sweet bookworm Matilda comes to life in this go-to '90s movie. Matilda (Mara Wilson) is discouraged from reading—her only escape in a house where she isn't wanted or encouraged. Though her school is horrible—just imagine the worst principal you've ever met—she seeks refuge in learning and in the kindness of her teacher Miss Honey, eventually showing 'em all what she's really made of (telekinetic powers and all!). Rated PG.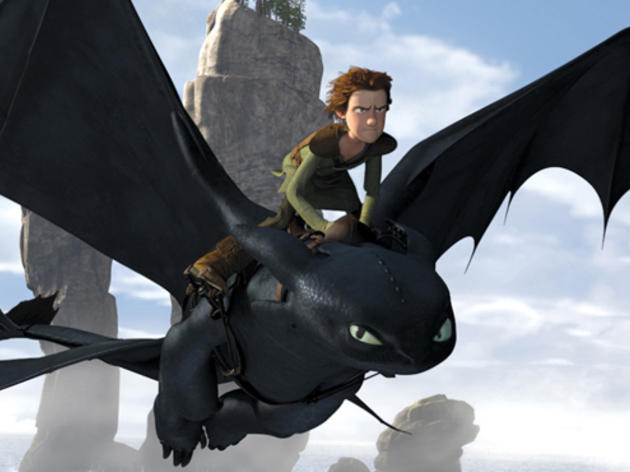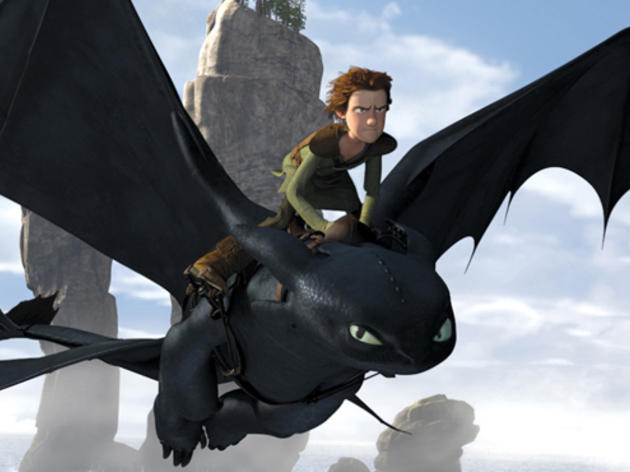 Photograph: © 2010 DreamWorks Animation LLC.
27. How to Train Your Dragon (2010)
Hiccup isn't like the rest of the Viking clan. He aspires to be like his dragon-hunting father, but when he befriends the Night Fury dragon, he learns a thing or two about this feared creature. And surprisingly, there's a bigger issue at hand for vikings and dragons alike. Rated PG.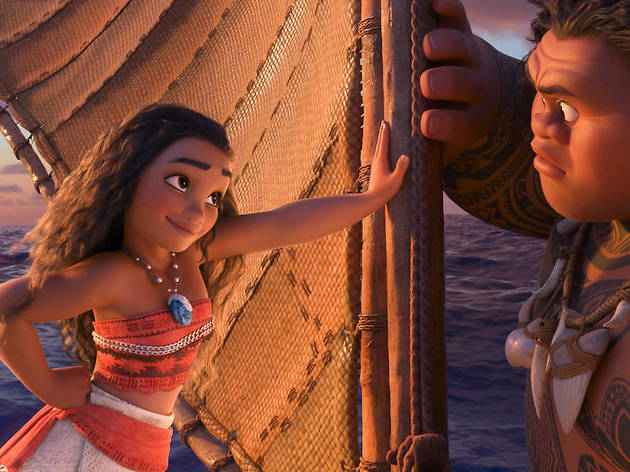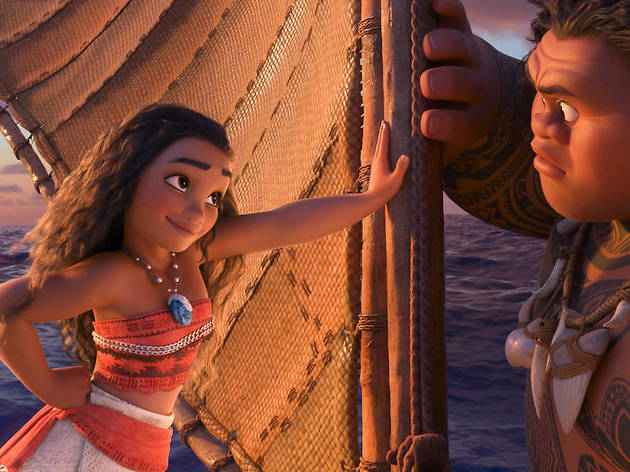 Photograph: Courtesy Disney
Disney's latest princess story takes viewers to Ancient Polynesia where Moana, the daughter of her tribe's chief, is faced with the task of braving the ocean in order to save her island from a curse. She teams up with legendary demigod Maui in order to confront the creatures that lurk in the seas and fulfill her dangerous quest. She eventually discovers that true north rests within herself. Rated PG.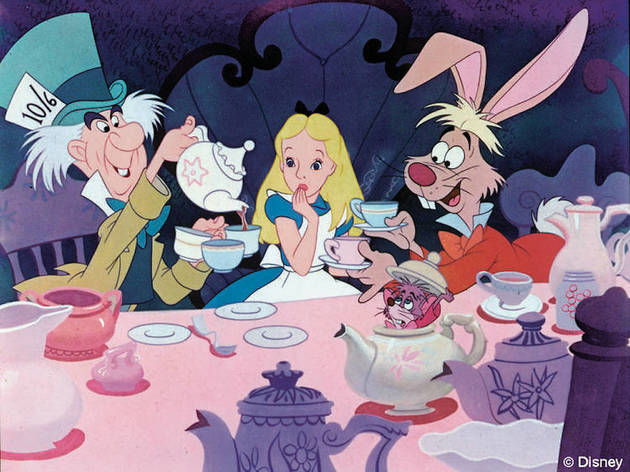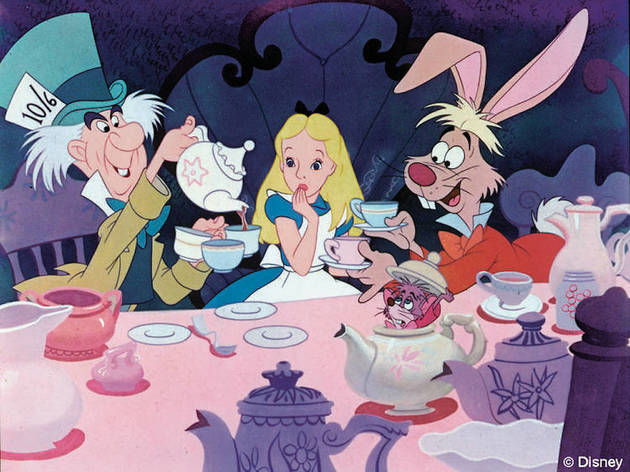 Photograph: Courtesy Disney/Alice In Wonderland
29. Alice in Wonderland (1951)
Disney's adaptation of Lewis Carroll's fantasy takes you down the rabbit hole with a whirligig of dazzling color, delightful wordplay (a very merry unbirthday to you, Mad Hatter) and visual absurdities around every corner. Looking for a way to introduce kids to a great work of literature? Go ask Alice. Rated G.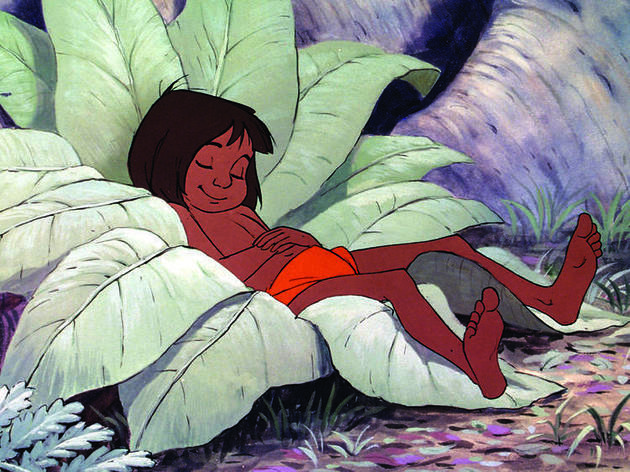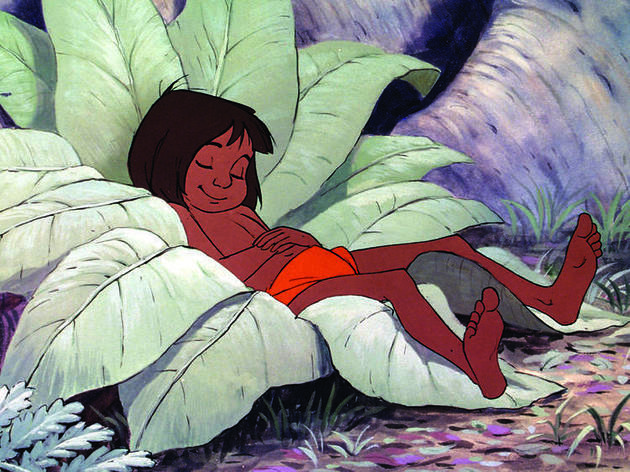 Photograph: Courtesy Disney/The Jungle Book
30. The Jungle Book (1967)
Mowgli can't seem to find his place in this world. In Disney's rendition of the Rudyard Kipling story, this young orphan is set out on a quest to learn more about his identity, with the help of animal companions, all while warding off Shere Khan. Rated G.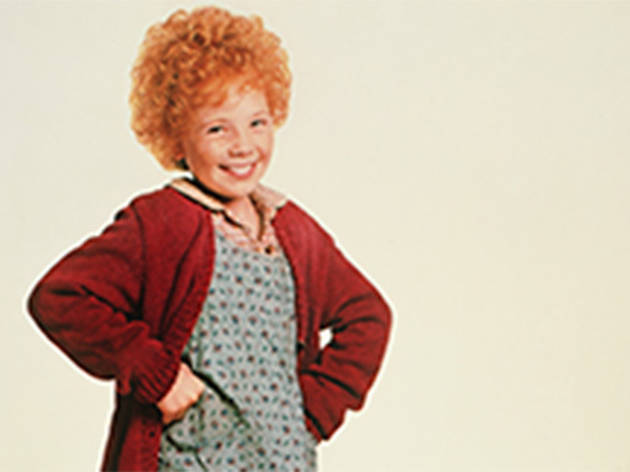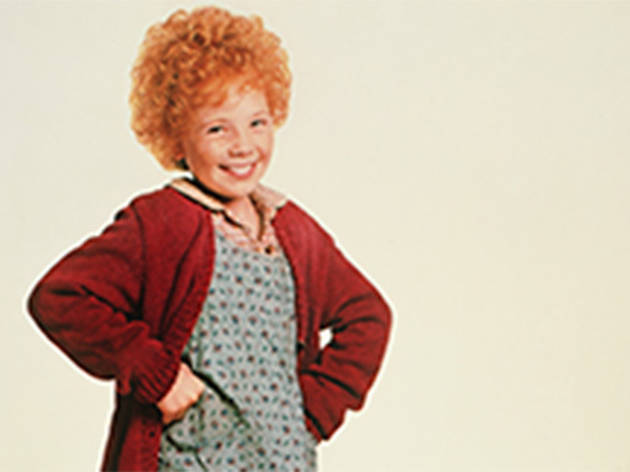 Photograph: Courtesy Film Forum
Red-headed orphan Annie lives with other little girls in terrible conditions under the control of neglectful and vindictive Miss Hannigan, but the pint-sized optimist can't be beaten down. When a wealthy businessman, Mr. Warbucks, agrees to foster an orphan to improve his public image, he is eventually won over by Annie's charms. There's trouble brewing, however, as Miss Hannigan and her seedy friends concoct a plan to get rich. Rated PG.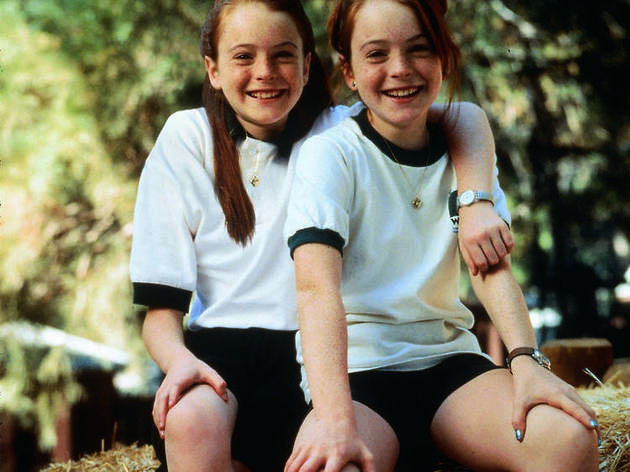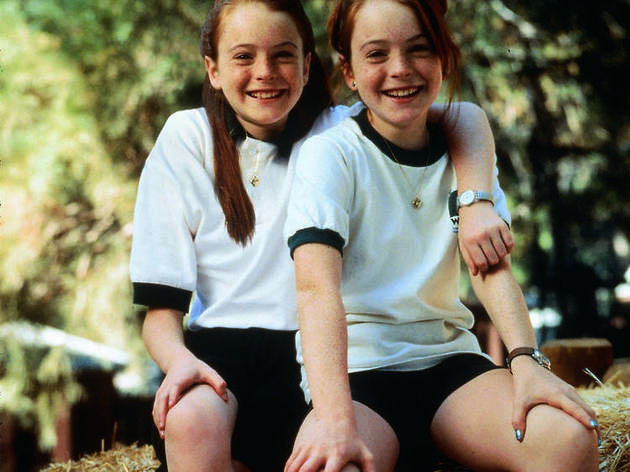 Photograph: Courtesy Disney
32. The Parent Trap (1998)
All it took was one summer to completely sabotage Nick and Elizabeth's plan. After a nasty split, the two decide to go their own ways, separating their twin daughters in the process. Who would've thought that the girls would unite at sleepaway camp 11 years later? Once the red-headed sisters unravel their parents' past, they devise a plan of their own to switch places. Will their efforts result in a successful family reunion?​ ​Rated PG.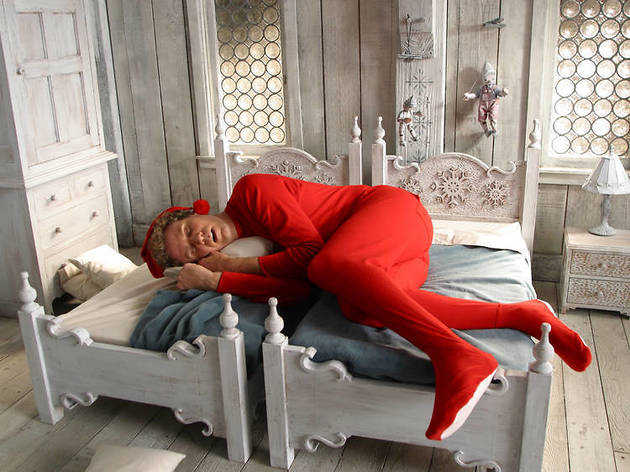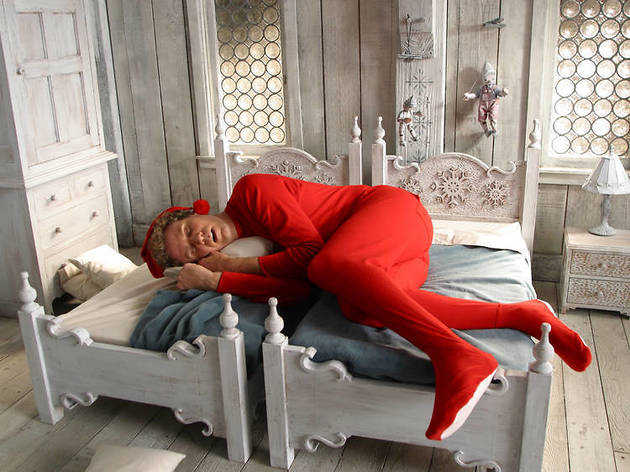 Photograph: Courtesy Alan Markfield/New Line Productions
Buddy never quite fit in with the other elves in the North Pole, and he couldn't never pinpoint why. Once he learns that he's part human, part elf, everything changes. During the holidays, Buddy heads to NYC to become aquainted with his family, but he soon realizes things aren't always so holly jolly...at least at first. In order to celebrates one of the merriest Christmas movies out there—and seriously, what's better than laugh-out-loud moments with funny man Will Ferrell—we recommend stocking up on candy, candy canes, candy corn and syrup (aka the four main food groups for elves). Rated PG.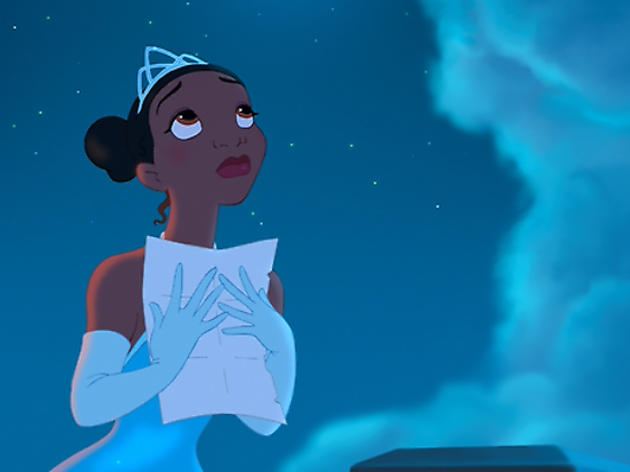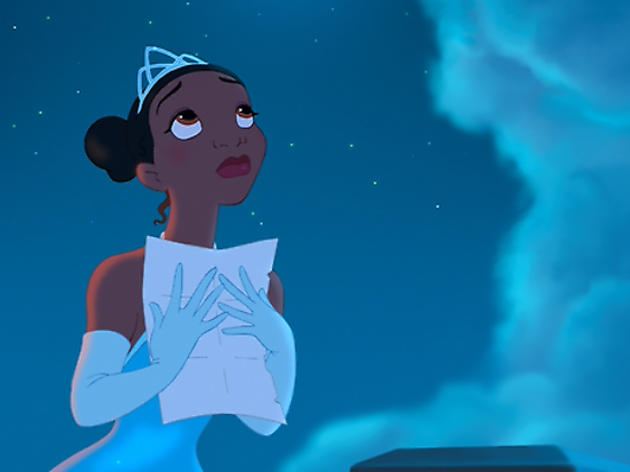 Photograph: Courtesy Disney
34. The Princess and the Frog (2009)
Take a trip to Louisiana with this children's book-inspired story, where smooched amphibians turn into royalty. The bayou comes to life with bright colors, moody environments, mystical interference and top-notch original music. The Princess and the Frog introduces a long-awaited African American princess who's no damsel in distress, and you'll be cheering for her to accomplish her biggest dream—opening a restaurant—the entire time. Rated G.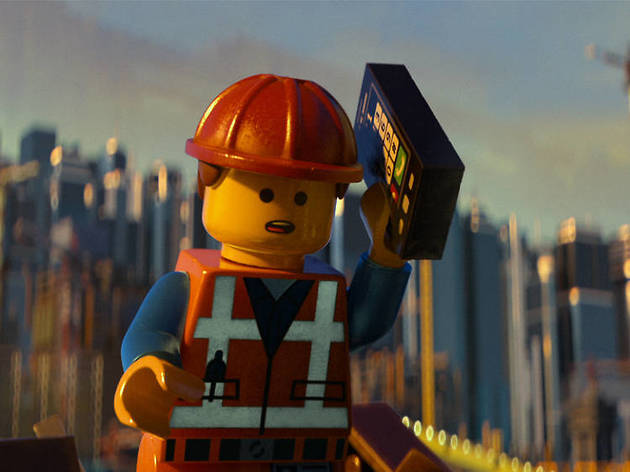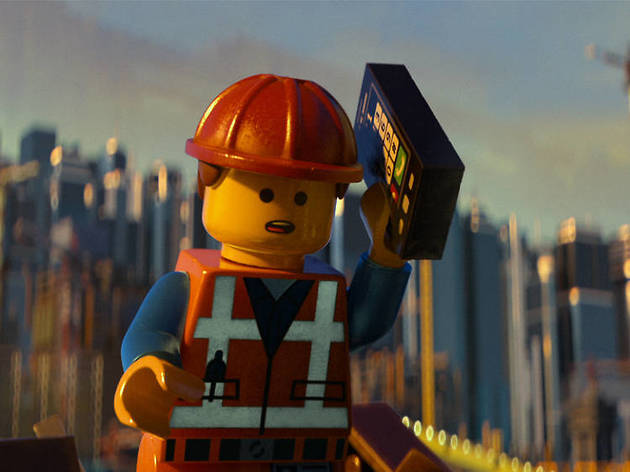 Photograph: Courtesy of Warner Bros. Picture
35. The Lego Movie (2014)
The world's first-ever full-length LEGO adventure shares the tale of a superweapon called the Kragle; evil Lord Business (yep, you heard us) stole the coveted weapon from good wizard Vitruvius, the Kragle's protector! There's only one thing to stop him: the "Piece of Resistance," a brick capable of stopping the Kragle. The film boasts a script that'll make both parents and kids laugh, plus it has a star-studded cast—you'll hear the voices of Chris Pratt, Will Ferrell, Elizabeth Banks, Will Arnett, Morgan Freeman, Liam Neeson and more! Rated PG.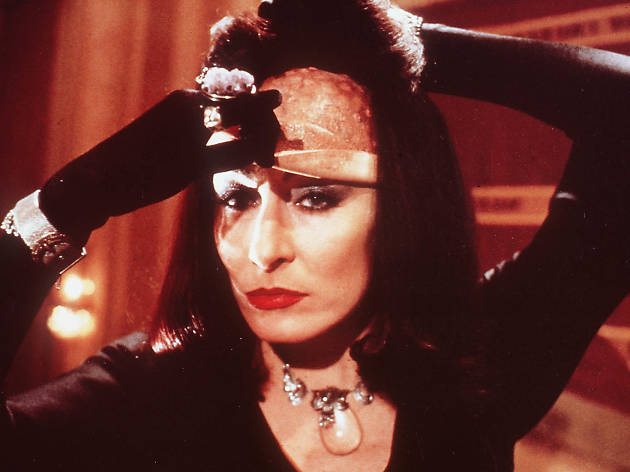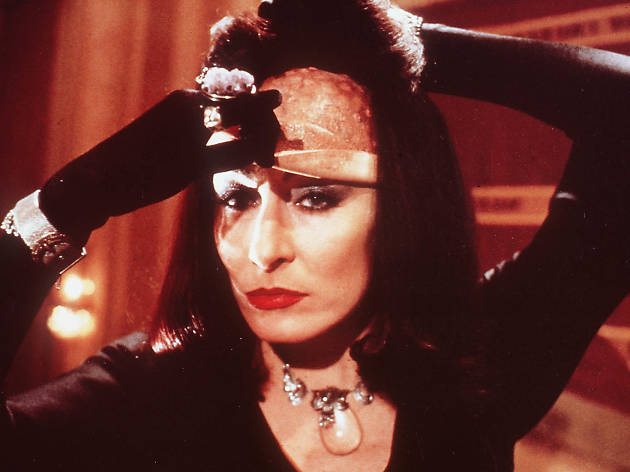 Courtesy Warner Brothers International Television
A witch convention is certainly not the first thing you expect to come across while staying at a hotel in England with your grandmother. Unfortunately, little Luke's curiosity gets the better of him, and he's caught spying on their evil gathering. It's up to Luke and his Grandmother to fight back against the witches, but it's just a hair more difficult now that Luke has been turned into a mouse. Rated PG.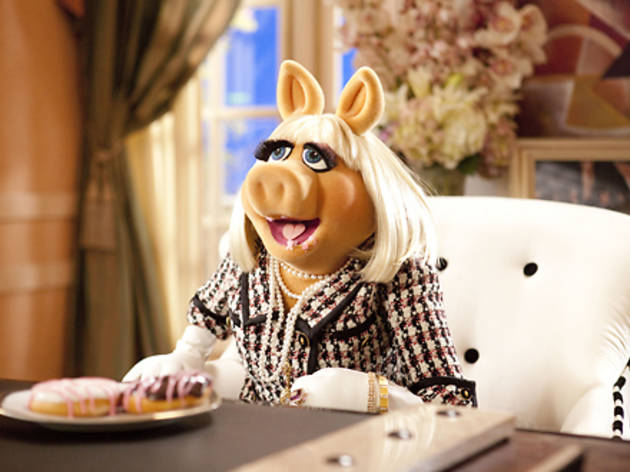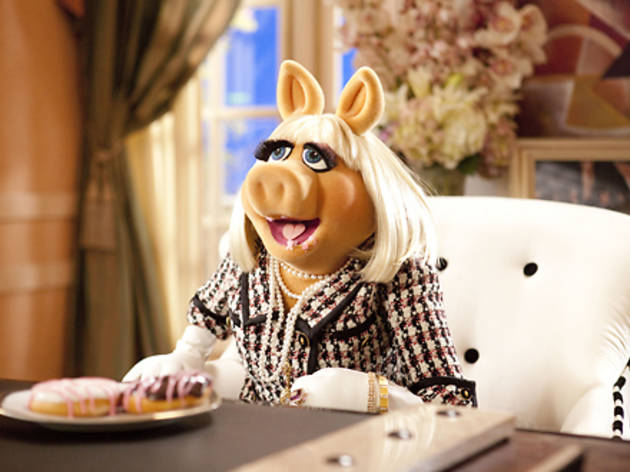 Photograph: Scott Garfield
37. The Muppet Movie (1979)
Kermit the Frog & Co. were already household names in 1979, thanks to their popular television variety show; once you watch Fozzie Bear, Miss Piggy and the rest of their felt-skinned friends crack wise, mingle with famous faces and narrowly avoid danger in their first feature film, though, you suddenly understand why folks from age five to 95 loved them. There was a residual countercultural coolness in their self-referentiality—at one point, they check to see what happens next by consulting the movie's script—yet they were still kid-friendly. Jim Henson's approach made the Muppets seem both hip and harmlessly square, but more important, he understood the timeless appeal of putting on a show: Even contemporary kids who don't know from Hare Krishna jokes still giggle at a monster bursting through a movie screen and still sway to the strains of "The Rainbow Connection." Rated G.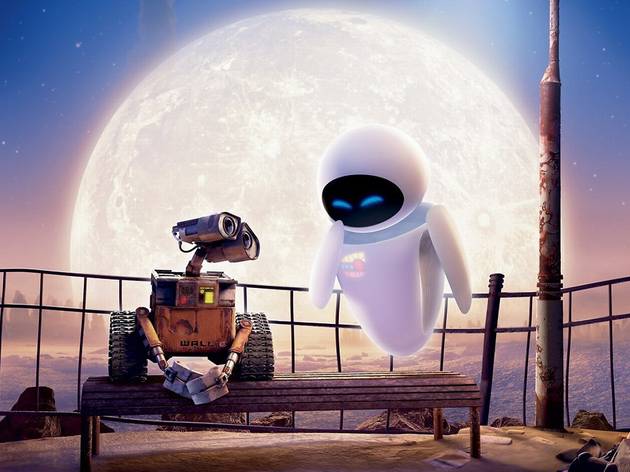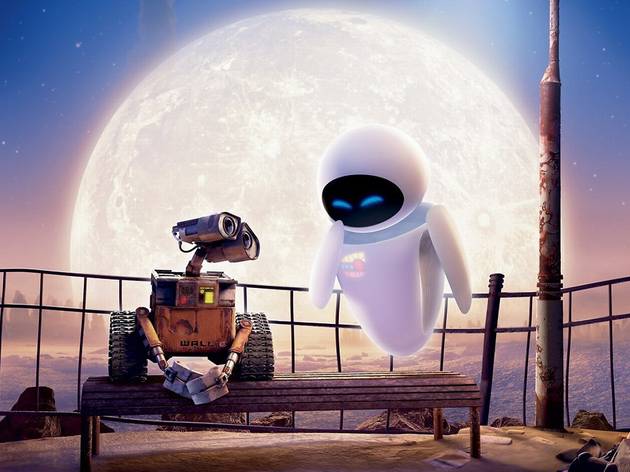 Photograph: Courtesy Walt Disney Pictures
Wall-E is an ancient robot and the sole robot left on earth. Naturally, being the only one of his kind isn't easy, and lonliness ensues...until EVE arrives. Rated PG.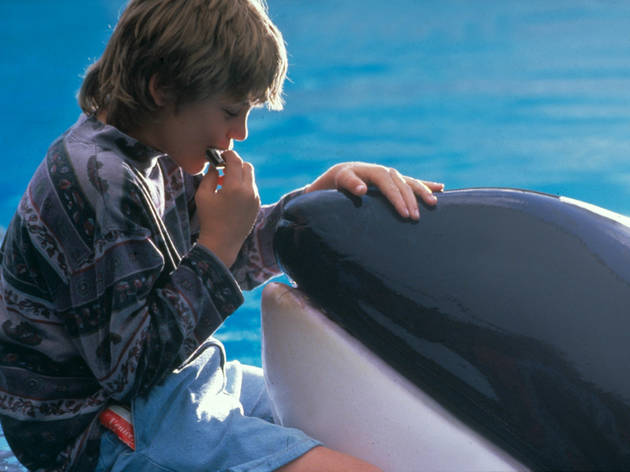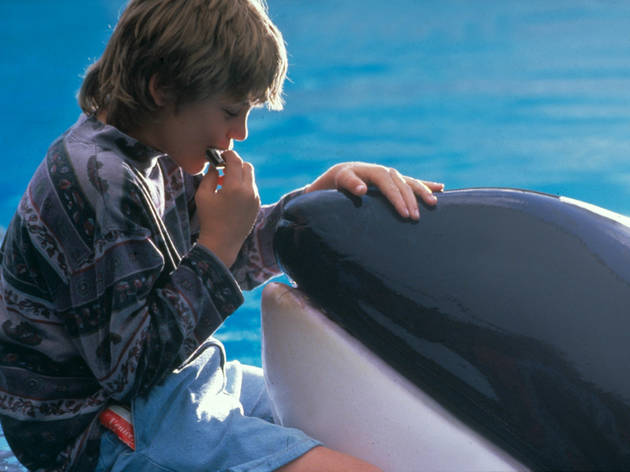 Moviestore/REX/Shutterstock
Jesse lands himself in a mess of trouble when he's caught vandalizing a local theme park. As punshiment, he's tasked with working at the attraction. Soon, this becomes something he looks forward to after he develops a close relationship with the Orca named Willy. The two become so close, in fact, that they start doing tricks...which is problematic once the venue's owner catches wind of their friendship. Rated PG.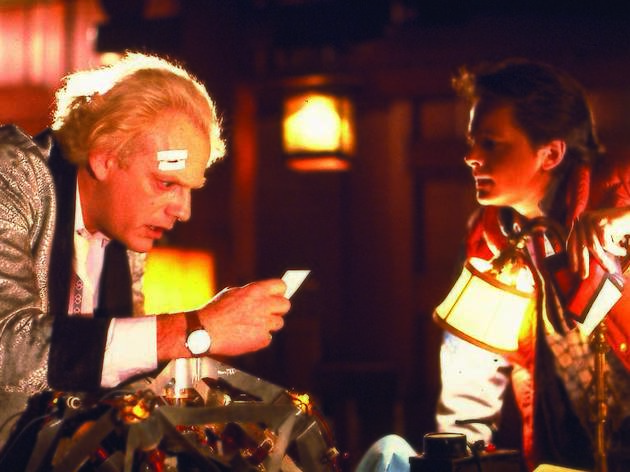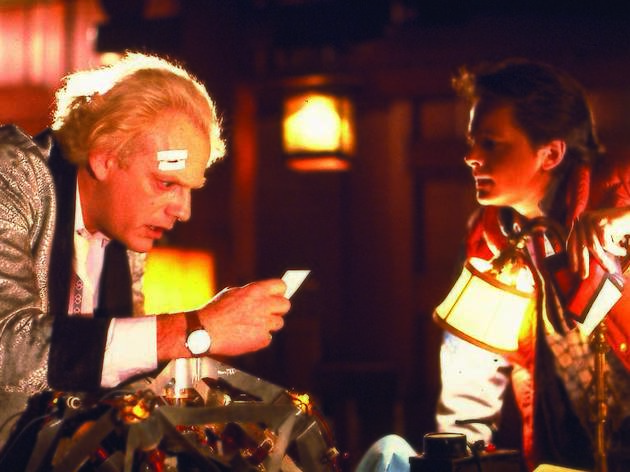 Photograph: Courtesy Universal Studios
40. Back to the Future (1985)
A simple science experiment yields unbelievable results in this '80s classic. When Marty McFly is sent back in time, he must make sure his parents fall in love, but more issues await when he returns back to the present day. Rated PG.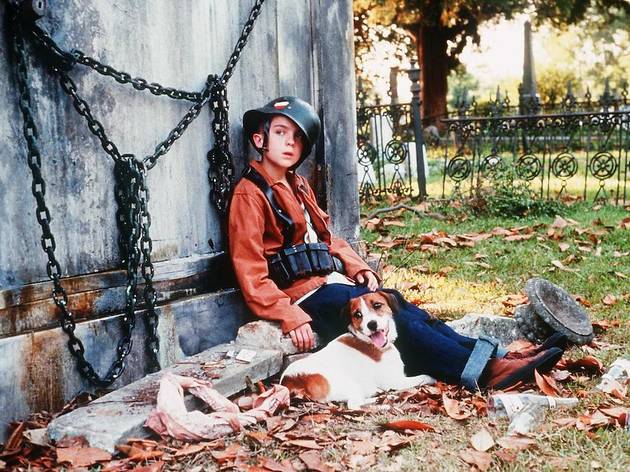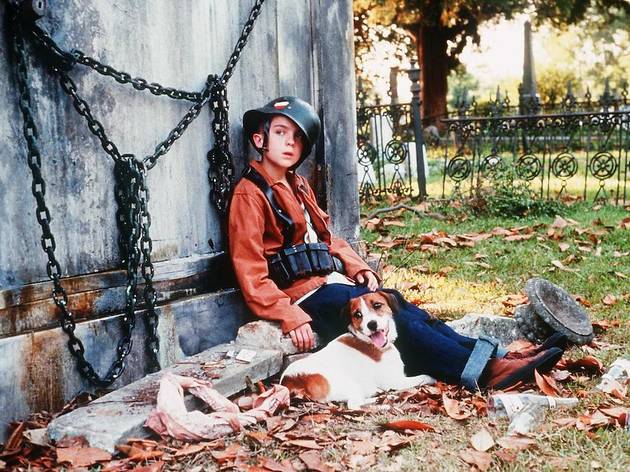 Photograph: Courtesy Warner Bros/Kobal/REX/Shutterstock
Willie would rather keep in nose buried in Huckleberry Finn than mingle with the other kids, especially the bullies who make his life torturous. That's when his mother decides it's time for a four-legged friend, much to her husband's dismay. When Willie and his new beagle skip form a friendship, things take a turn in a positive direction for the young boy. But don't leave the tissues too far away—there are moments that'll make you tear up and reach for your furry best friend. Rated PG.

Photograph: Courtesy ©2016 Disney. All Rights Reserved.
Judy Hopps dreams of joining the police force and leaves her farm and family for the bustling metropolis Zootopia to achieve this goal. As the first rabbit in the crew, she isn't taken seriously by her fellow police officers. Tired of writing up parking violations, Judy decides to take on a missing persons case to prove herself. When she enlists the unwilling help of con fox Nick Wilde, the pair find themselves going down a rabbit hole of clues, scandals and close calls. Rated PG.
Photograph: Courtesy Channel 5 Broadcasting
43. Willy Wonka & the Chocolate Factory (1971)
A magical tale for sweet-toothed kids, Willy Wonka & the Chocolate Factory tells the story of a little boy from a poor family and his dream—and eventual reality—of getting a peek inside Willy Wonka's mysterious enterprise. After several children find the elusive golden ticket inside their chocolate bars and win a tour of the factory, it turns out there's something even bigger at stake. Rated G.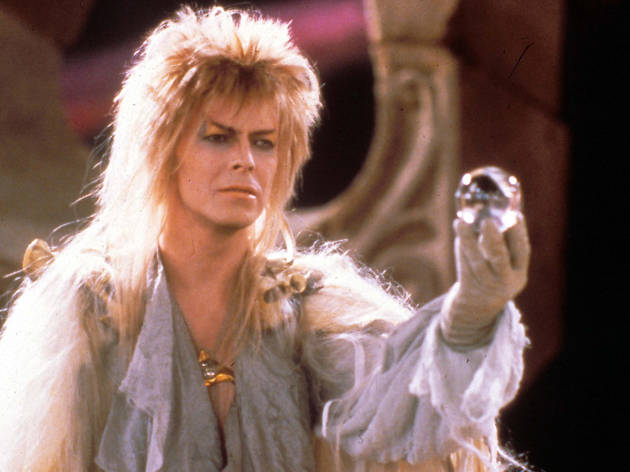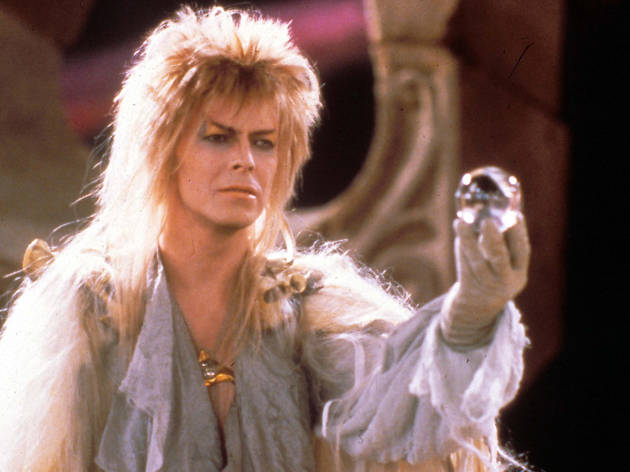 Photograph: Moviestore/REX/Shutterstock
Jim Henson's cult classic centers on a dark premise: a teenage girl (yes, that's a very young Jennifer Connelly) is forced to enter a fantasy world and solve a wild labyrinth in order to rescue her baby brother, who's been kidnapped and is being held by the Goblin King. The plot, though, is really just for director Jim Henson to delight the audience with all manner of strange puppet creatures and musical numbers—the Goblin King is played, of course, by David Bowie, who takes over the movie at several points for some delicious musical interludes. The little ones will be singing "Magic Dance" for weeks. Rated PG.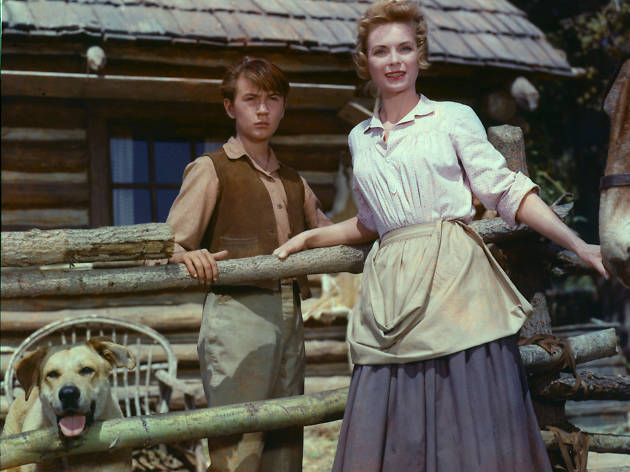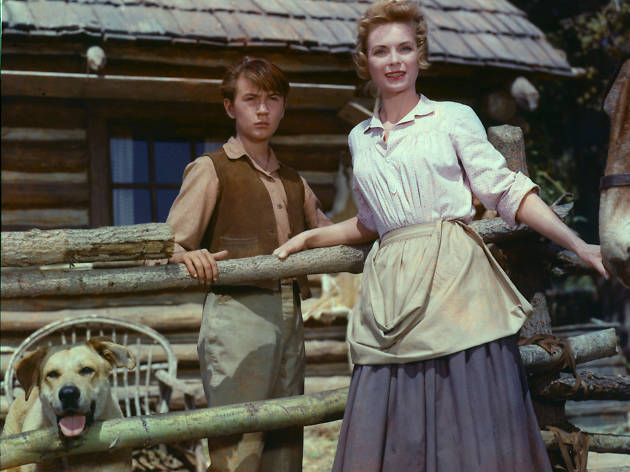 Photograph: Courtesy Warner Bros/Kobal/REX/Shutterstock
Yet another example of how heartbreaking pet movies can be, Old Yeller remains an American classic. Set in post–Civil War Texas, the destitute Coates children find a big yellow dog in the cornfield and encounter black bears, boars and the ultimate coming-of-age experience when oldest son Travis is forced to put down his beloved pet after he's bitten by a rabid wolf. Rated G.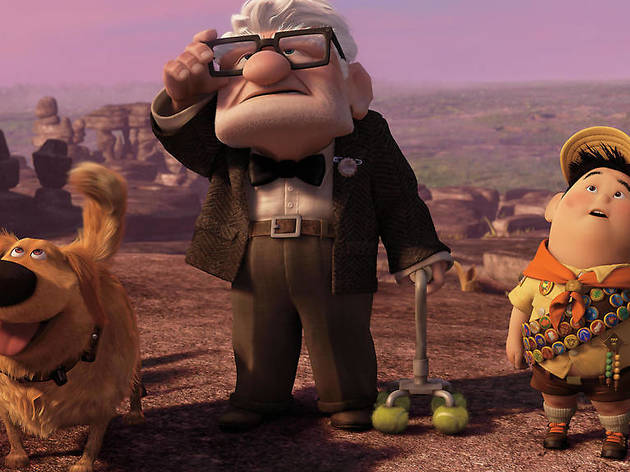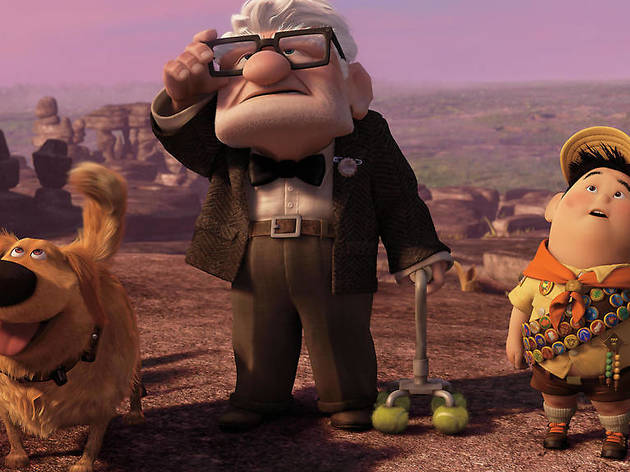 Photograph: Courtesy Disney/Pixar
This Pixar classic, quite literally, takes the fun to new heights when balloon salesman Carl Fredricksen has his way. The grouchy senior ties a bunch of balloons to his home and lifts off to South America, something he's been dying to do for ages. All is fine and dandy...until Carl realizes he has company in the form of an overly enthusiastic Boy Scout. Rated PG.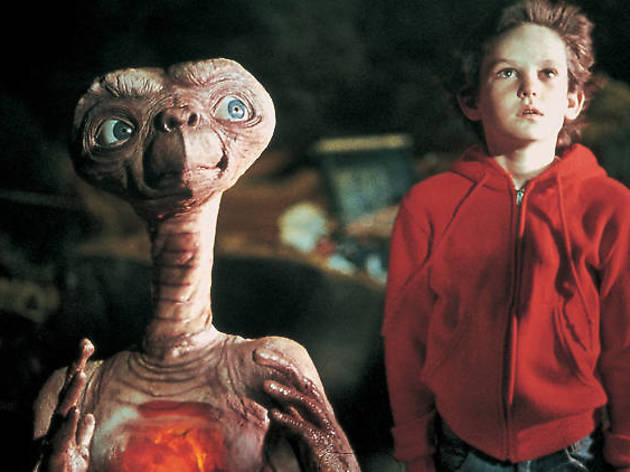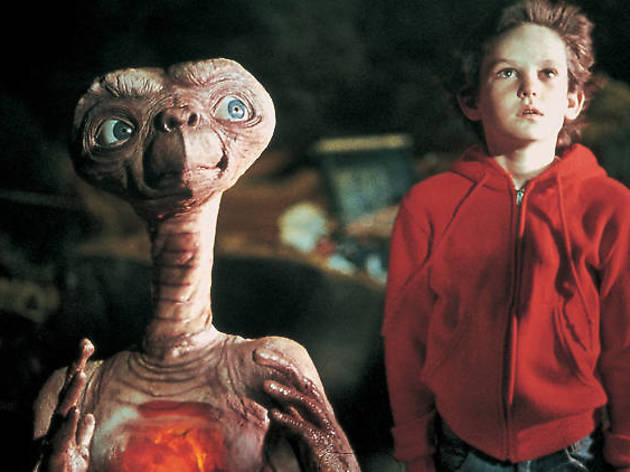 Photo: Courtesy of Universal Pictures
47. E.T. the Extra-Terrestrial (1982)
It's a simple story, really: Boy meets alien. Boy and alien become best friends. Boy says goodbye to alien when his outer-space buddy has to go home, causing audiences everywhere to sob uncontrollably. How Steven Spielberg tells it, of course, makes a world of difference, as he infuses this family blockbuster with a childlike sense of awe. If you can think of a more magical '80s movie moment than E.T. and Elliott biking past the moon, we'll personally buy you a bag of Reese's Pieces. Rated PG.
The original child superstar, Shirley Temple was never better than in this prototypical Temple-esque tale of a curly-haired orphan trying to live with her kindly pilot godfather. To watch the moppet perform "On the Good Ship Lollipop" is to witness onscreen precociousness at its finest. Rated PG.
49. A Little Princess (1995)
Loosely based on Frances Hodgson Burnett's famous novel, the film tells the story of an imaginative little girl named Sara Crewe who feels that all girls are princesses. When her father heads off to war, he sends her to the same New York boarding school her late mother attended; even through a series of unfortunate events, Sara remains optimistic and manages to inspire all the kids (even overcoming the evil headmistress Miss Minchin). Rated G.
50. Chitty Chitty Bang Bang (1968)
This British musical will forever reign supreme on our list of best movies for kids. Truly Scrumptious can't resist Caractacus Potts and his two kids...or his family's wacky car, and we can't resist this classic. Rated G.
Looking for more awesome movies?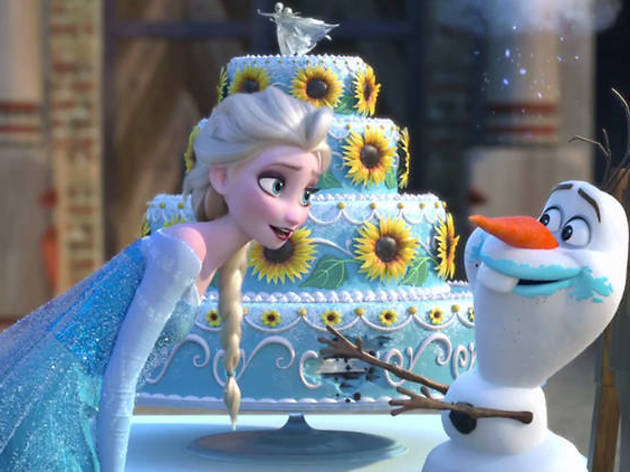 Consider this your ultimate guide to family movies on Netflix! We're here to tell you what's coming and going on your favorite on demand movie service every month, so check in regularly to get the scoop.