After a long drought, there is now a lot vying for Marvel fans' attention. Black Widow just exploded into, simultaneously giving Scarlett Johansson's hero her swan song and her long-overdue solo movie while ending the MCU's two-year absence from multiplexes. Loki is dominating the pop-culture discourse on the small screen with literal smoke and mirrors, plus a very sassy alligator with a hunger for finger food).
Meanwhile, perhaps the biggest treat for fans is buried in the trailer for one of Disney+'s lower-profile animated offerings: The last performance by the late, great Chadwick Boseman, returning to voice Black Panther's King T'Challa one more time.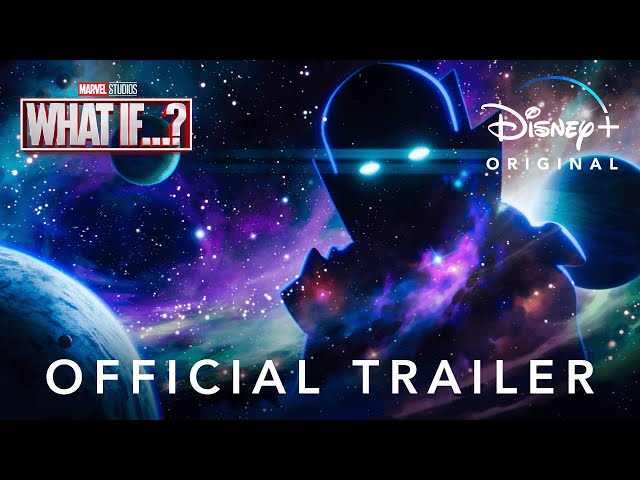 Fans can be forgiven for not realizing that Boseman himself is heavily featured in the trailer: After all, the footage kicks off with an off-brand Tony Stark who sounds more like Jon Favreau than Robert Downey Jr. However, Disney confirmed that it is indeed Boseman reprising his role as T'Challa thanks to some prodding from the AV Club's Sam Barsanti.
What If…? is a highly stylized animated series that reimagines different timelines for its heroes, something that the MCU has been obsessing over in Loki and will continue to explore in Dr. Strange: In the Multiverse of Madness and Spider-Man: No Way Home. As such, the T'Challa we meet in the trailer isn't the noble king but rather Star Lord, the smart-alec space adventurer played by Chris Pratt in Guardians of the Galaxy. It will allow one more chance to hear Boseman's commanding voice, only this time delivering quips amid the comedic chaos of the GOTG franchise.
What If…? Is positively overflowing with Marvel's brightest stars and characters both current and long dead. Black Panther co-star Michael B. Jordan will reprise his role of Erik Killmonger, here shown in a scenario in which he saves Tony Stark from the instigating events of the first Iron Man. It also reimagines the Guardians as the Avengers', Hulk as Hawkeye, and Haley Atwell's Sharon Carter donning Captain America's shield.
Westworld's Jeffrey Wright bookends the show as The Watcher, an intergalactic observer able to see multiple realities involving Earth's Mightiest Heroes. The show also reportedly includes appearances by Jeff Goldblum's Grandmaster from Thor: Ragnarok, Josh Brolin's Thanos, Tom Hiddleston's Loki, Chris Hemsworth's Thor, Paul Rudd's Ant-Man, and Natalie Portman's future Thor Jane Foster.
Boseman, who died following a long and secret battle with colon cancer, received a posthumous Oscar nomination for his work in last year's Ma Rainey's Black Bottom, which was presumed to be his last role. His final turn as T'Challa — who became a global phenomenon and generation-spanning icon with the release of Black Panther in 2018 — will give fans one more chance to witness the gifted performer's charms.
Black Panther: Wakanda Forever, meanwhile, just began production and is set to release next year. It is yet unknown how the film will address Boseman's absence.
What If…? debuts on Disney+ August 11.