Sorry, pedestrians: it looks like having fun suddenly involves a whole lot of driving. From Germany's drive-in raves to the sudden revival of the USA's drive-in cinemas and restaurants, getting behind the wheel seems to solve a big new problem: how to have a good time while keeping a safe distance from strangers. Now a series of concerts in Denmark have dangled the possibility of drive-in live music too.
An open space on the outskirts of Aarhus, Denmark's second-biggest city, has been transformed into an open-air concert venue. P Scenen in the Tangkrogen park can host an audience of 500 cars, each containing a maximum of five people. That's 2,500 concert-goers on wheels.
The music series started on April 24 with a sell-out show by singer-songwriter Mads Langer, and has since hosted a whole series of gigs alongside films, DJ sets and comedy nights. More events are currently planned through to June 9.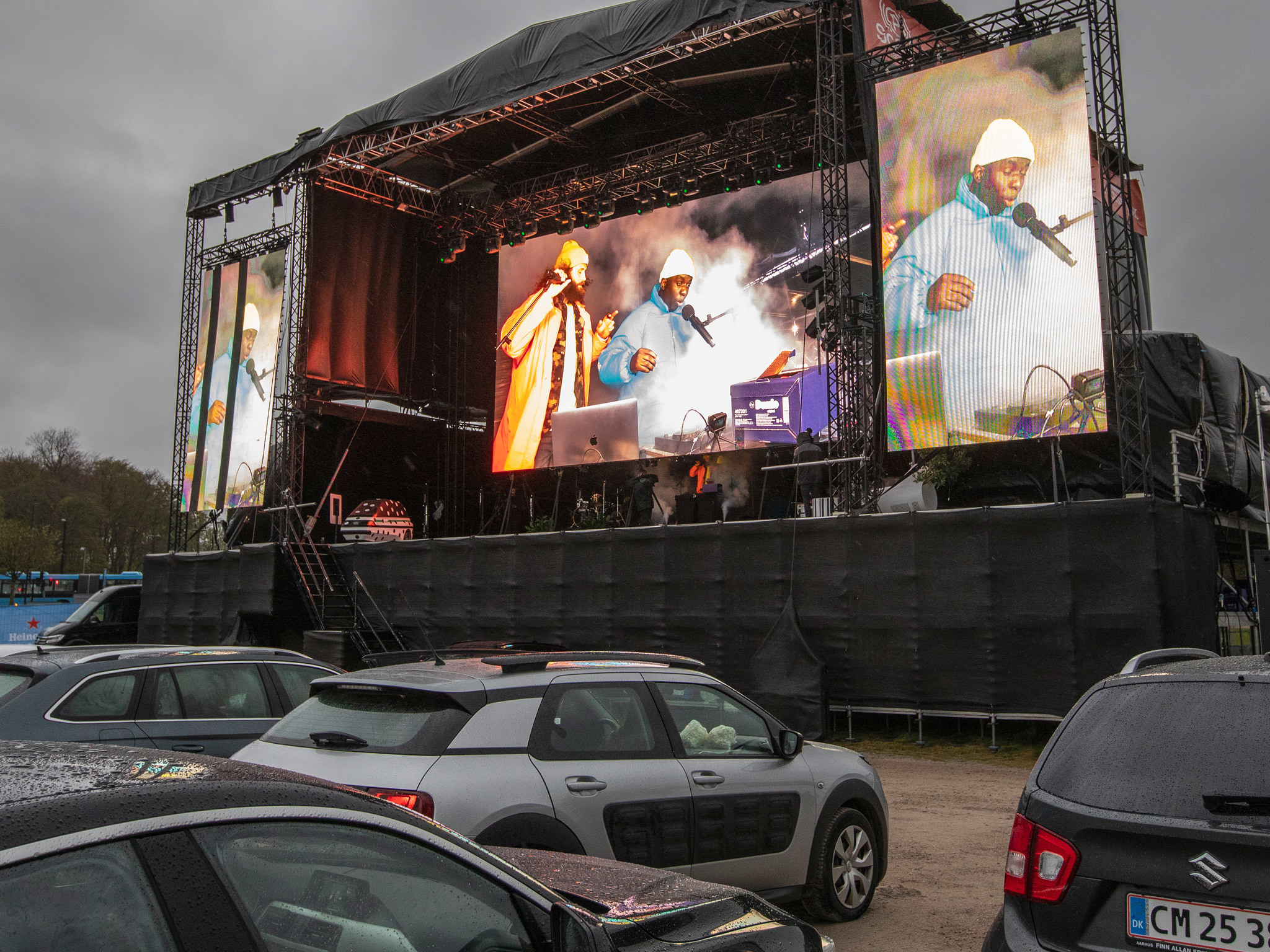 All sound for the concerts is broadcast to car radios via an FM signal. Engines must be switched off and punters are not allowed to leave their cars, though they can roll down one window on the left-hand side to cheer the performers.
Alcohol is banned, but you can order snacks and non-alcoholic drinks to your car. And there's one added bonus: a car-bound audience doesn't get wet if it rains, which it does pretty frequently in temperate Aarhus.
'I've done tons of concerts in my career so far but this was really a first. I didn't know what to expect,' Langer told NME. 'Even though there were 2,000 people in 500 cars, it ended up being an extremely intimate setting.'
True, drive-in shows may not have the same atmosphere as a sweaty festival crowd. They're also not ideal for non-drivers (or, let's be honest, the planet). But as long as distancing measures are in place, a drive-in concert is surely better than no concert at all.
Most popular on Time Out
- Andrew Lloyd Webber's 'Cats' streams free on YouTube this week
- The 'Hamilton' movie is dropping this summer
- When will we be able to travel again? Here's what we know
- You can stream this year's summer solstice live from Stonehenge
- 101 things to do when you're stuck at home