Whenever director Paul Thomas Anderson announces a new film, film fans rejoice. But when it's revealed that the There Will Be Blood and The Master director's mysterious new project is a return to full-blown ensemble period pieces chockablock with inspired and unexpected casting, it's the equivalent of a new Avengers film for people who prefer talking about mise-en-scène to multiverses.
Anderson has revealed the first look at his latest feature, Licorice Pizza, pulling back the curtain on what looks like a proper hangout movie. Set in LA's San Fernando Valley during the meandering '70s, it offers a teen's eye view of the same era whose seedier side Anderson explored in Boogie Nights. As expected, it looks downright stunning, but also funny, sweet and playful in a way Anderson hasn't been in years.
Here's everything we know about PTA's hotly anticipated film, his first since 2017's Phantom Thread.
When will Licorice Pizza release?
Licorice Pizza will have a limited release in US theaters beginning November 26. It will receive a wide release on December 25. No word yet on when the film will be streaming, but given every film from Anderson is an automatic awards contender, expect Licorice Pizza to have a long theatrical run. Expect its UK release in roughly the same timeframe.
Is there a trailer for the film?
Anderson stealthily screened the first trailer for ecstatic audiences at Quentin Tarantino's New Beverly Theater in LA in early September. Now, it's online for the rest of us to see in all its awkward glory.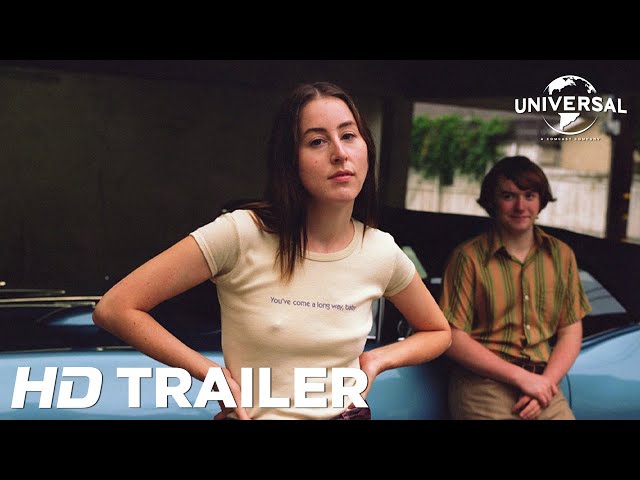 Plot details are almost non-existent (more on them in a moment), but that doesn't matter: This trailer is all about the vibes. Set to David Bowie's 'Life on Mars?', it promises a scattershot, meandering look at young love among emerging teen actors in 1970s LA. Specifically, it focuses on a meet cute between teens in the San Fernando Valley as they flirt, fight, run into each other's arms, work on sets and toe the line between adolescent idiotry and adult life… which is also pretty idiotic.
It also notably features Bradley Cooper in a foppish wig balletically laying waste to two vintage cars with a pair of squeegees and Sean Penn screaming 'I'm coming Nancy!' while riding a motorcycle wildly into the night.
Like we said, vibes.
What is Licorice Pizza about?
Anderson's film will no doubt draw comparisons to Tarantino's Once Upon a Time… in Hollywood: It's a look back at recent Hollywood history and in the mold of a classic hangout movie. But the comparisons are extremely superficial: Don't go in expecting to see the teens at the centre of Licorice Pizza square off against the Hillside Strangler or lingering shots of Cooper's dirty feet.
The film seems to be a slice-of-life love story about awkward teens played by Cooper Hoffman and Alana Haim, both playing hopeful child actors. We see them going through the motions of adolescence while Hollywood figures real and make-believe flit in and out of their lives. There's a lot of teenage numbskullery on display in the trailer, too, putting Anderson's keen eye for outcast humor on full display.
Anderson's films seem like a distant cousin to Richard Linklater's seminal Dazed and Confused, which seems a far cry from Anderson's other character studies. But the thing many tend to forget amid Anderson's slate of immaculately conceived period pieces, dark comedies, character studies and awards darlings is that the director almost exclusively makes hangout movies disguised as prestige pictures.
What are There Will Be Blood and Phantom Thread if not excuses to hang out and observe powerful sociopaths behaving badly against sumptuous backdrops? The Master pulls a similar trick amid the devotees of the film's Scientology analogue, and Inherent Vice is essentially a noir-tinged excuse to kick it among the drug-addled survivors of the Summer of Love. Boogie Nights is a chance to revel in the scuzz of the porn industry, and Magnolia is more or less 176 different short hangout films about human misery.
Anderson has made a career out of hanging out in interesting eras among live-wire characters and simply allowing things to play out, plot be damned. Now, it appears that he's taking what he learned in another San Fernando Valley piece, the beloved romantic comedy Punch Drunk Love, and refocusing a similar lens on optimistically aloof teens in the '70s.
Who is in Licorice Pizza?
If that overgrown teenager at the centre of the trailer looks familiar, it's because Cooper Hoffman is a dead ringer for his dad, the late Anderson muse Philip Seymour Hoffman. The elder Hoffman was a mainstay in Anderson's stable since the director's 1996 debut Hard Eight. This marks Cooper Hoffman's acting debut as wannabe teenage actor Gary Valentine.
Also making her feature debut is Alana Haim as Alana Kane, an equally gawky teen who reluctantly spends her time goofing off with Gary and his gang of 15-year-old dweebs. The actress is best known as 1/3 of the beloved indie-rock band Haim, a trio of sisters who Anderson clearly adores, having directed seven videos for the band. At 29, Haim exudes a youthful charm and teenage insecurity in the early footage, which should hopefully overcome the potential for the film to draw comparisons to Dear Evan Hansen's widely mocked casting of adults as teens.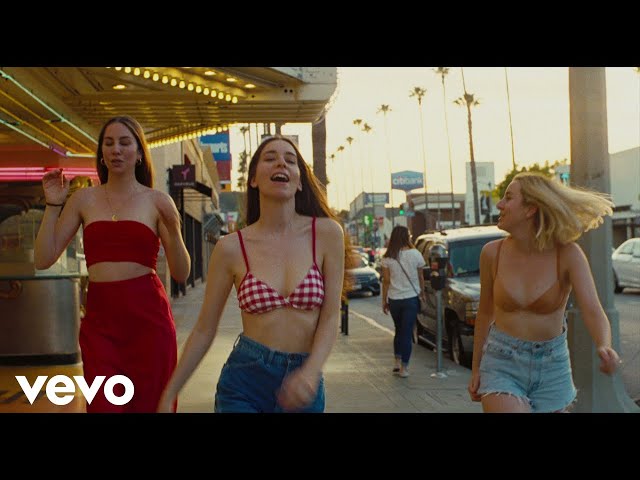 Given Licorice Pizza is a piece of historical fiction, several characters are based on real people. Chief among them appears to be Bradley Cooper's Jon Peters, a legendary producer who famously romanced Barbara Streisand during their production of 1976's A Star is Born. That's right, Bradley Cooper, star and director of 2019's A Star is Born, is playing the producer of the 1976 version. Peters' legend isn't solely tied to his work behind the camera, either. He's a wildcard fixture of the era who remains a tabloid mainstay, most recently due to his 12-day marriage to Pamela Anderson in 2020.
Good Time and Uncut Gems co-director Benny Safdie is also on hand as politician Joel Sachs, a famous LA councilman who worked tirelessly in support of the arts and gay rights.
Sean Penn's role remains a mystery, but from the looks of the trailer he is portraying an unhinged film-industry caricature (which, honestly, is 90 percent of Hollywood in the '70s). Tom Waits is shown croaking out orders as a director, while Mary Elizabeth Ellis will portray Cooper's mother/stage mom. Finally, Maya Rudolph rounds out the cast – at least what we've seen of it – logging what will likely be a smaller role in her husband's film, which has become an Anderson tradition.
Jonny Greenwood, the Radiohead guitarist who has scored every Anderson film since There Will Be Blood, will reteam with the director to handle original music to go along with the many expected needle drops.
What's with the title?
'Licorice Pizza' sounds like a stunt food, but it's actually slang for vinyl records... LPs, specifically. It's also the name of a legendary chain of LA record stores. It stands to reason that a location will figure into the hangout routines of the teens at some point.
The 100 greatest films of all time
Read Time Out's most recent interview with Paul Thomas Anderson