Heads up! We're working hard to be accurate – but these are unusual times, so please always check before heading out.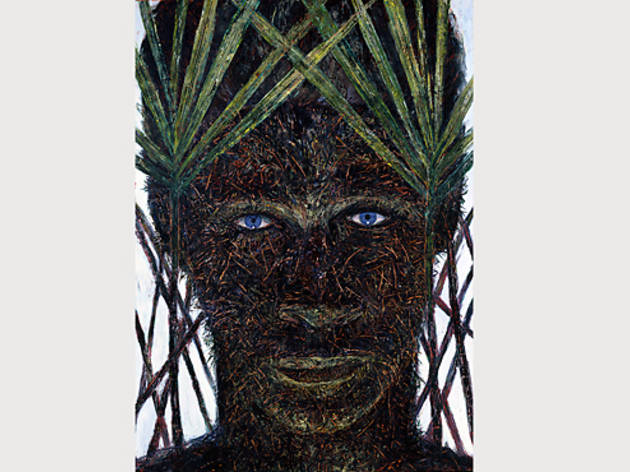 1/3
Photograph: Courtesy Arnaldo Roche Rabell
El Museo del Barrio Themes: The impact of economics and Creole culture on visual artsIconic image: You have to dream (in blue), an 84-by-60-inch oil painting by contemporary Puerto Rican artist Arnaldo Roche Rabell, incorporates native plants to portray the link between man and the land. As the Caribbean's economic reliance has shifted from sugar and tobacco industries, which dominated the islands in the 18th century, to energy and tourism today, the cultural identity of the region's people has  blurred. The importance of individuality in an increasingly globalized world is at the heart of the works at the institution, as in Rabell's painting in which island plants literally make up his self-portrait. • 1230 Fifth Ave between 104th and 105th Sts (212-831-7272, elmuseo.org). Tue–Sat 11am–6pm, Sun 1–5pm; suggested donation $9, seniors and students $5. Tue 12–Jan 6.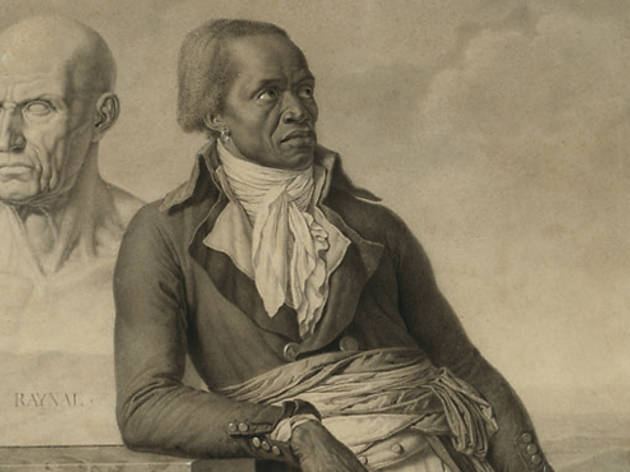 2/3
Photograph: Courtesy Studio Museum in Harlem
Studio Museum in Harlem Themes: Race and the Caribbean's dual identity Iconic image: The ink-and-chalk Portrait of Jean-Baptiste Belley by Anne-Louis Girodet de Roussy-Trioson captures the slave turned Haitian Revolution hero. The image of a peaceful Caribbean vacation at a seaside resort provides a sharp contrast with the region's violent history. Works on view reference political uprisings starting with the turn-of-the-19th-century Haitian Revolution, and continue through current global debates about human rights in nations such as Cuba, Jamaica and the Dominican Republic. Meanwhile, a separate display examines a legacy of zombies and drug runners—both fictional and real—who searched the islands for riches and refuge. • 144 W 125th St between Adam Clayton Powell Jr. Blvd (Seventh Ave) and Malcolm X Blvd (Lenox Ave) (212-864-4500, studiomuseum.org). Thu–Fri noon–9pm, Sat 10am–6pm, Sun noon–6pm; suggested donation $7, seniors and students $3. June 14–Oct 21.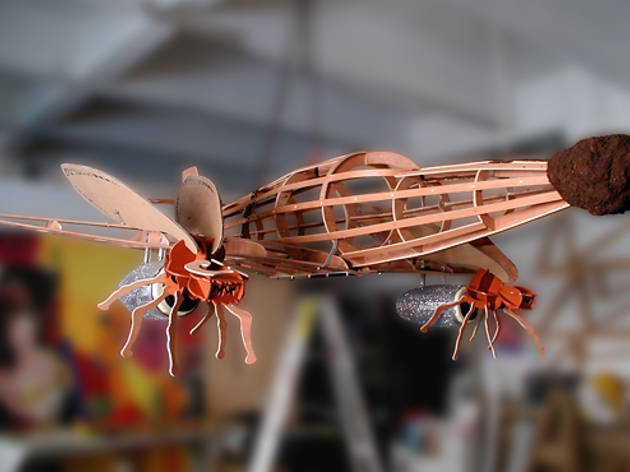 3/3
Photograph: Courtesy Queens Museum of Art
Queens Museum of Art Themes: The hardships of island life and diversity of the Caribbean people  Iconic image: Vanishing Point: Multiple for Assembly, a 12-foot-long wooden airplane with termite-shaped jet engines by Charles Juhasz-Alvarado, demonstrates the battle between man and the elements. Island living may seem idyllic, but Mother Nature presents complex challenges, from hurricanes to nasty insect infestations. This exhibit, which includes Winslow Homer's 1888 etching Perils of the Sea, concentrates on this isolation, as well as the cultural developments it can breed in language as well as religious rituals. • Flushing Meadows–Corona Park, near 111th St and 49th Ave entrance, Flushing, Queens (718-592-9700, queensmuseum.org). Wed–Sun noon–6pm; suggested donation $5, seniors and students $2.50, children under 5 free. June 17–Jan 6.
"Caribbean: Crossroads of the World"
A trio of museums team up for an island-hopping show.
The curators behind "Caribbean: Crossroads of the World," a collaborative exhibition staged at three city museums, challenge visitors to think of the tropical region as more than a vacationland full of palm trees and straw hats. The island group is an intersection of American, African, Asian and European cultures, and has played muse to a bevy of artists for more than two centuries. So it's no wonder it took almost a decade to plan and stage this multimedia show, which opens Tuesday 12 at El Museo del Barrio and follows with displays at the Queens Museum of Art and the Studio Museum in Harlem. "It's really the first time that there's been a comprehensive overview of Caribbean art, focusing on over 200 years of history," says Elvis Fuentes, director of the project, which will showcase 500 works from more than 300 artists. "We have a lot of contemporary Caribbean artists, but we also have to look at traveling artists, who didn't go to the Caribbean but whose work was inspired by it and shaped the view of the region." In addition to native works from two dozen Caribbean territories—Aruba, Barbados, Colombia, Cuba, Haiti, Jamaica, Puerto Rico and the U.S. Virgin Islands among them—the exhibition boasts pieces from a number of international masters, including two Martinique-inspired zinc lithographs from French Postimpressionist Paul Gauguin at El Museo. Read on to learn about a highlight at each institution.