When you hear the name Gus Van Sant, you probably think of the auteur behind indie classics such as Drugstore Cowboy and My Own Private Idaho or Hollywood hits like Good Will Hunting. Most likely, you don't think of him as painter, but that's what he studied at the Rhode Island School Of Design (RISD). After setting aside his art to pursue film, it's front and center again with his New York solo gallery debut at Vito Schnabel Projects. Titled "Hollywood Boulevard," the show presents nine haunting canvases of nude men traipsing through Los Angeles. Sitting in the gallery dressed in a jean jacket worn over a black T-shirt and pants, the mild-mannered Van Sant talks about his show and the part L.A. plays in the paintings.
When you were at RISD in the 1970s, did you expect to make it as an artist?
No. The people in the classes ahead of me used to come back with scary stories about trying to succeed as artists in New York, so I figured the odds would be against me.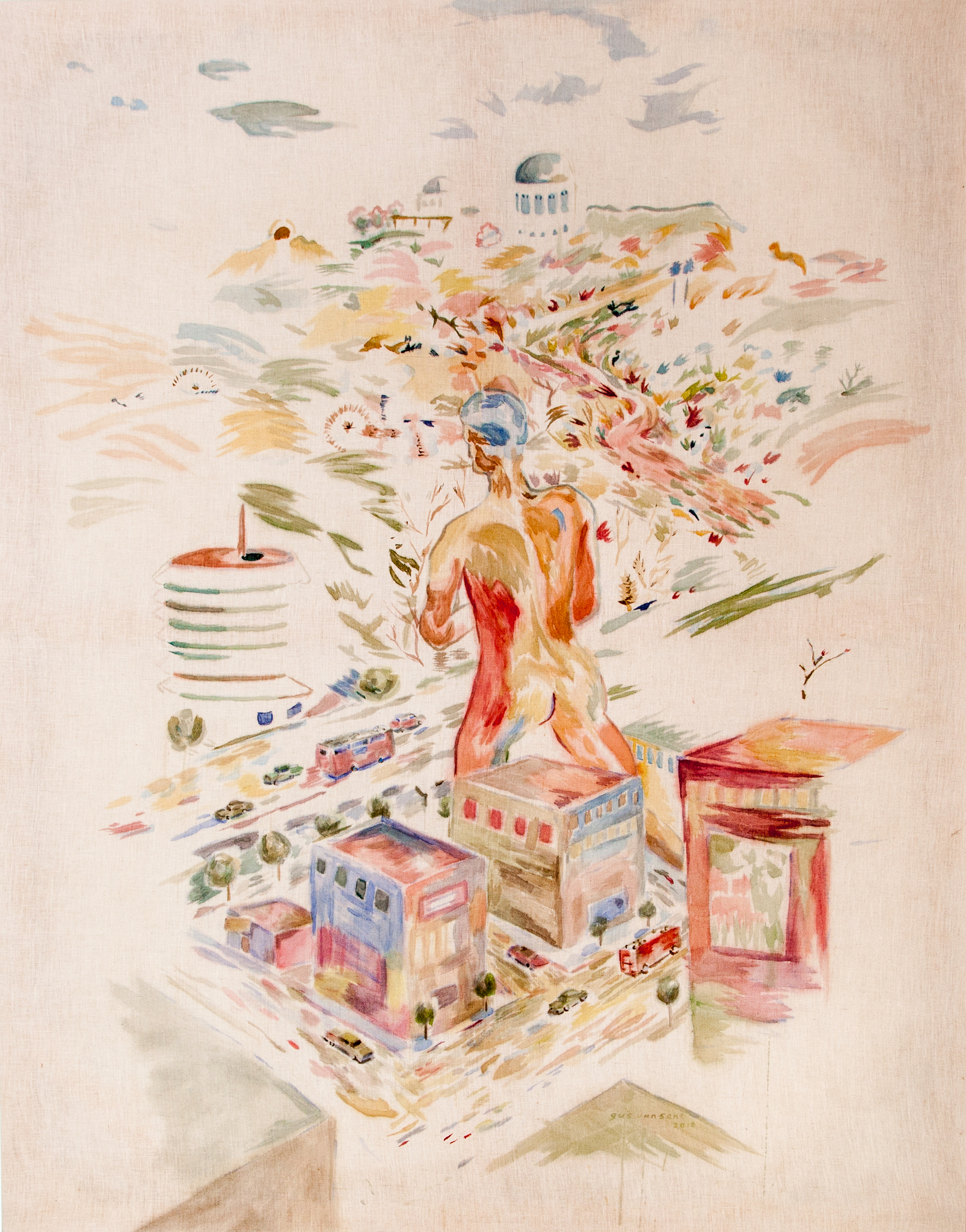 Photograph: Ali Garber
Wasn't David Byrne at RISD when you were there? Did you know him?
Yeah. I think he was one year ahead of me. Tina Weymouth and Chris Frantz, his bandmates in the Talking Heads, were there, too. We shared some close friends, but they moved to New York by the time I was in my senior year.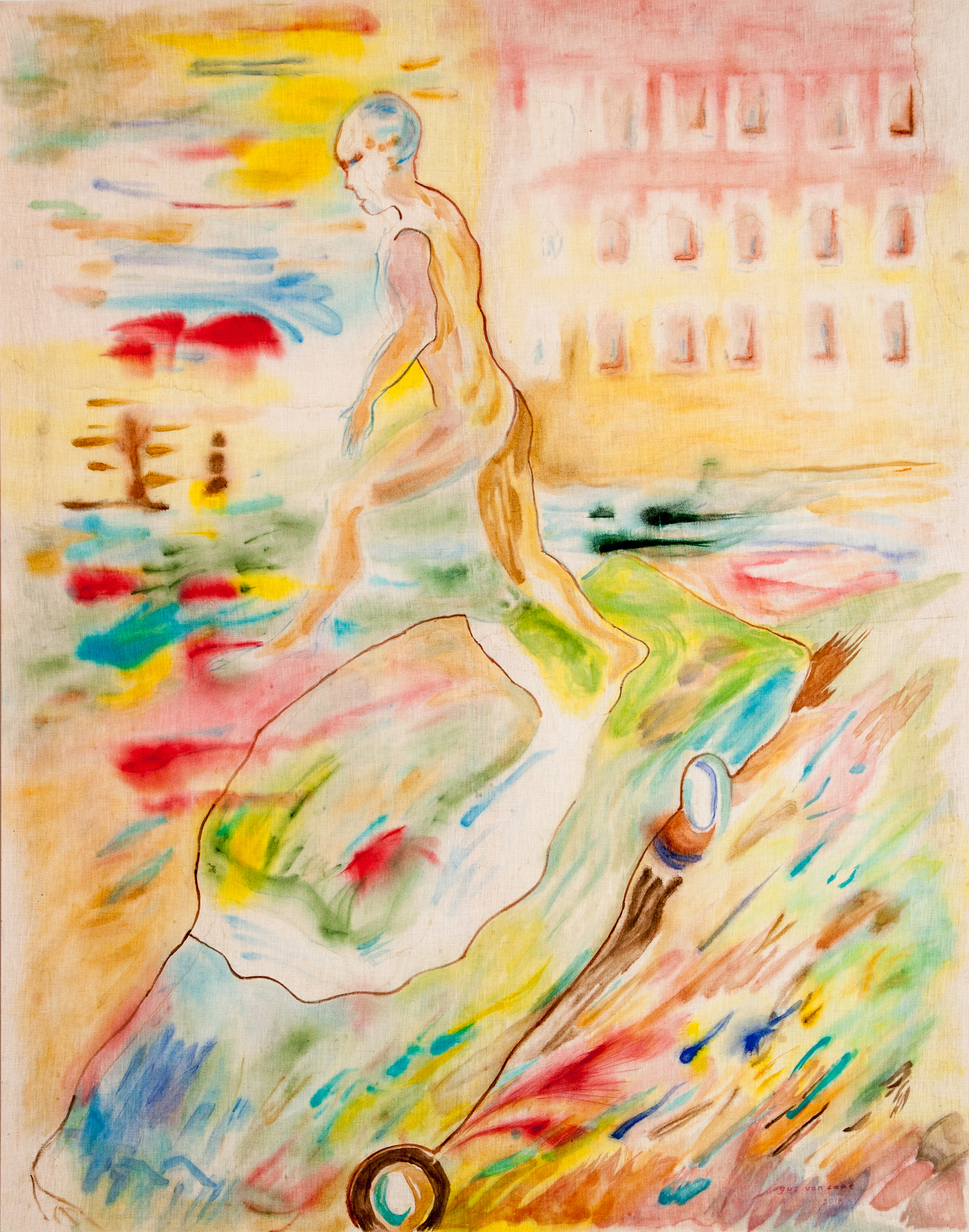 Photograph: Ali Garber
Once you started making films, you always seemed to associate them with art in some way. Didn't Larry Clark's photos of junkies influence Drugstore Cowboy?
Yeah. Bruce Weber gave me copies of Larry's Teenage Lust and Tulsa while I was shooting the movie. I hadn't been aware of him or his work before then, but I saw that we were on a similar wavelength.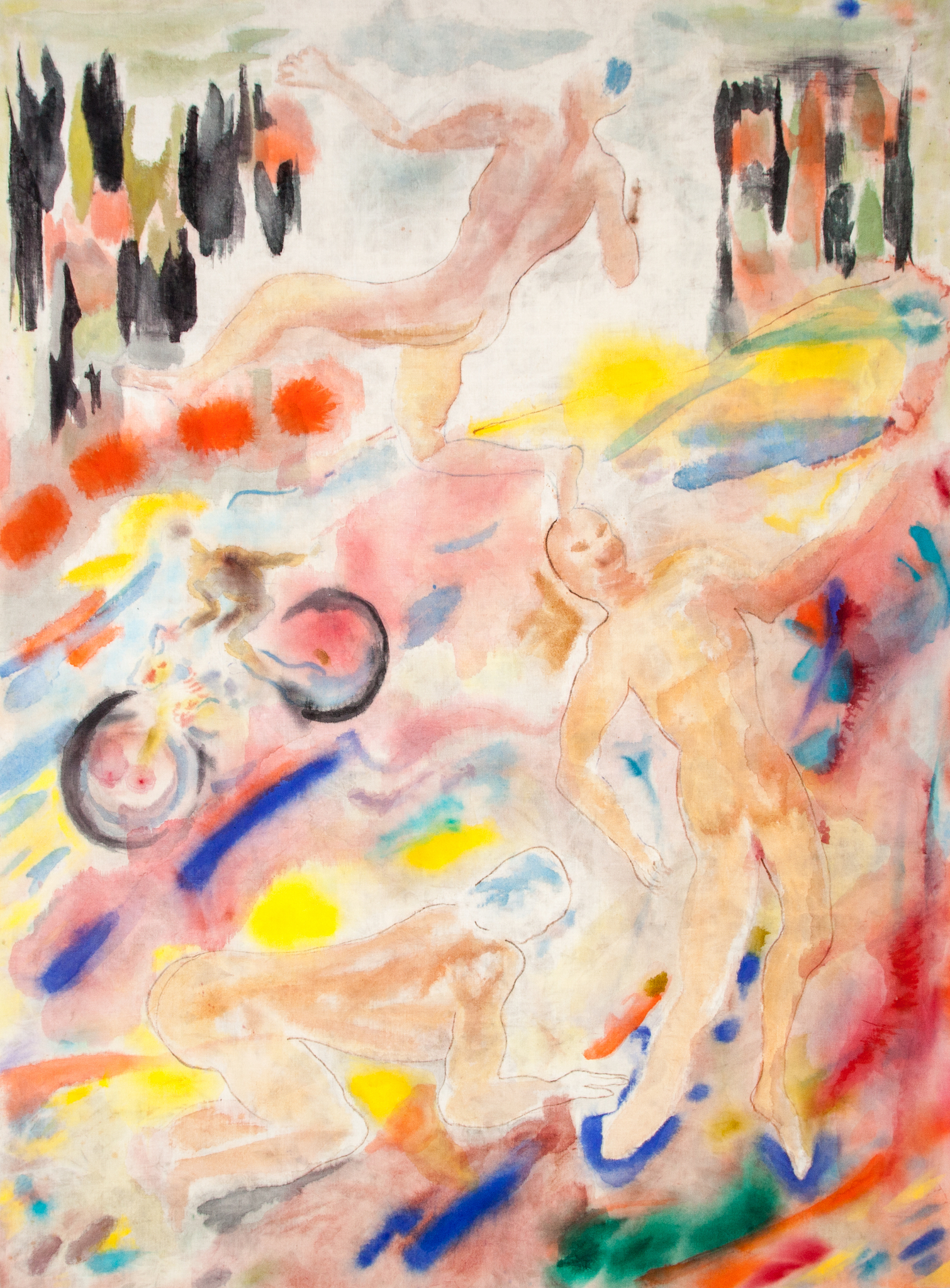 Photograph: Ali Garber
How did you wind up being a producer on his film, Kids?
Around 1993, I introduced myself at a talk Larry gave and asked if he'd be interested in a film project tied to an AIDS fund-raiser. The money fell through, so I introduced him to my agent, who had also become a producer by that point. Kids came a couple of years later, and I was given a credit for making that connection.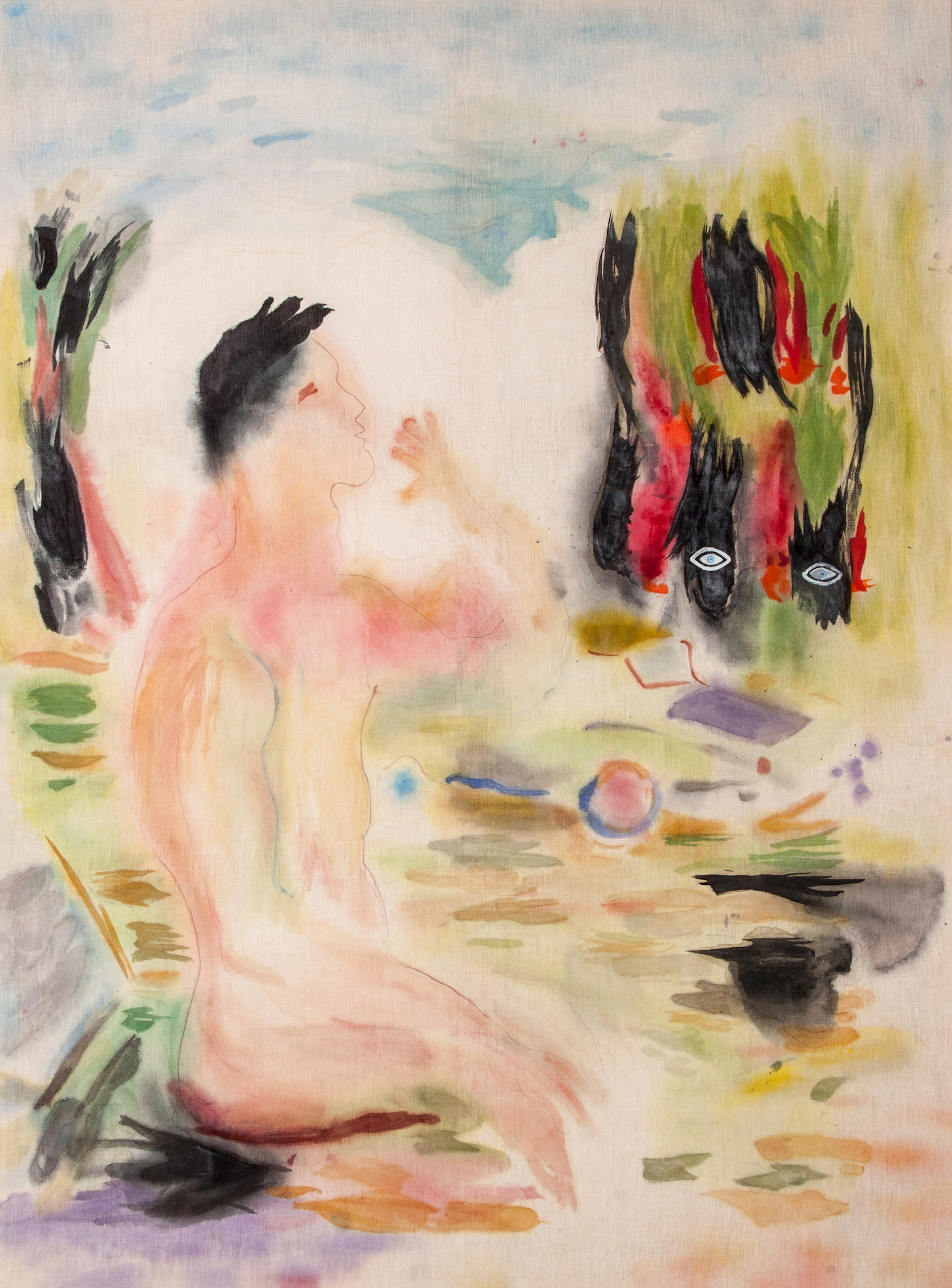 Photograph: Ali Garber
What compelled you to start painting again?
I always made paintings on the side. I'd sometimes give them as gifts to the actors and crew from my films. But I started painting more seriously when I was helping out James Franco for a show he was doing at the Gagosian Gallery. He had this idea to remake My Own Private Idaho with his own footage and with outtakes that I provided. Then Gagosian said they wanted something from me for the walls. I thought this would be my big chance, so I made a series of paintings for the show.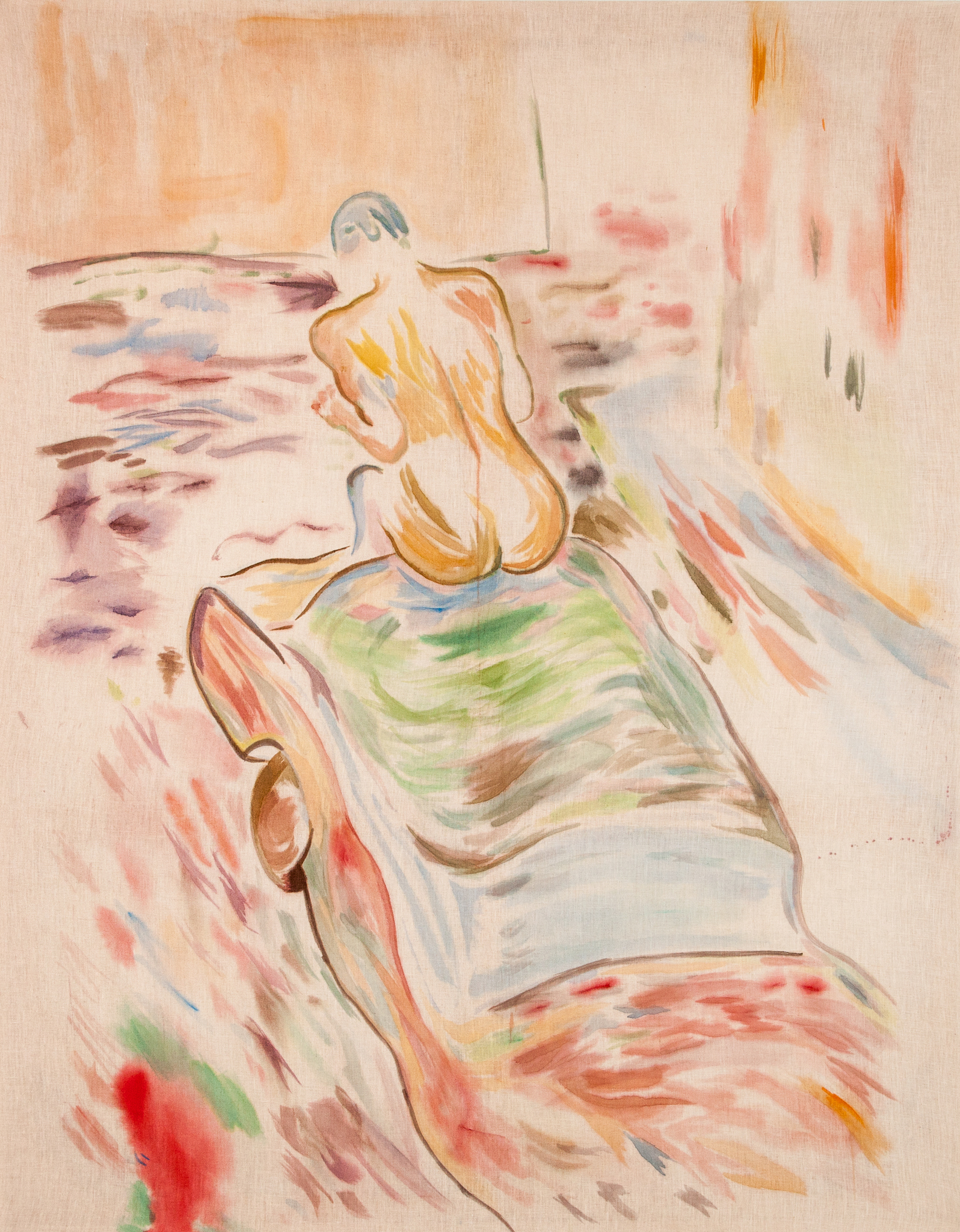 Photograph: Ali Garber
Where do you have your studio?
At my house. I paint on my porch.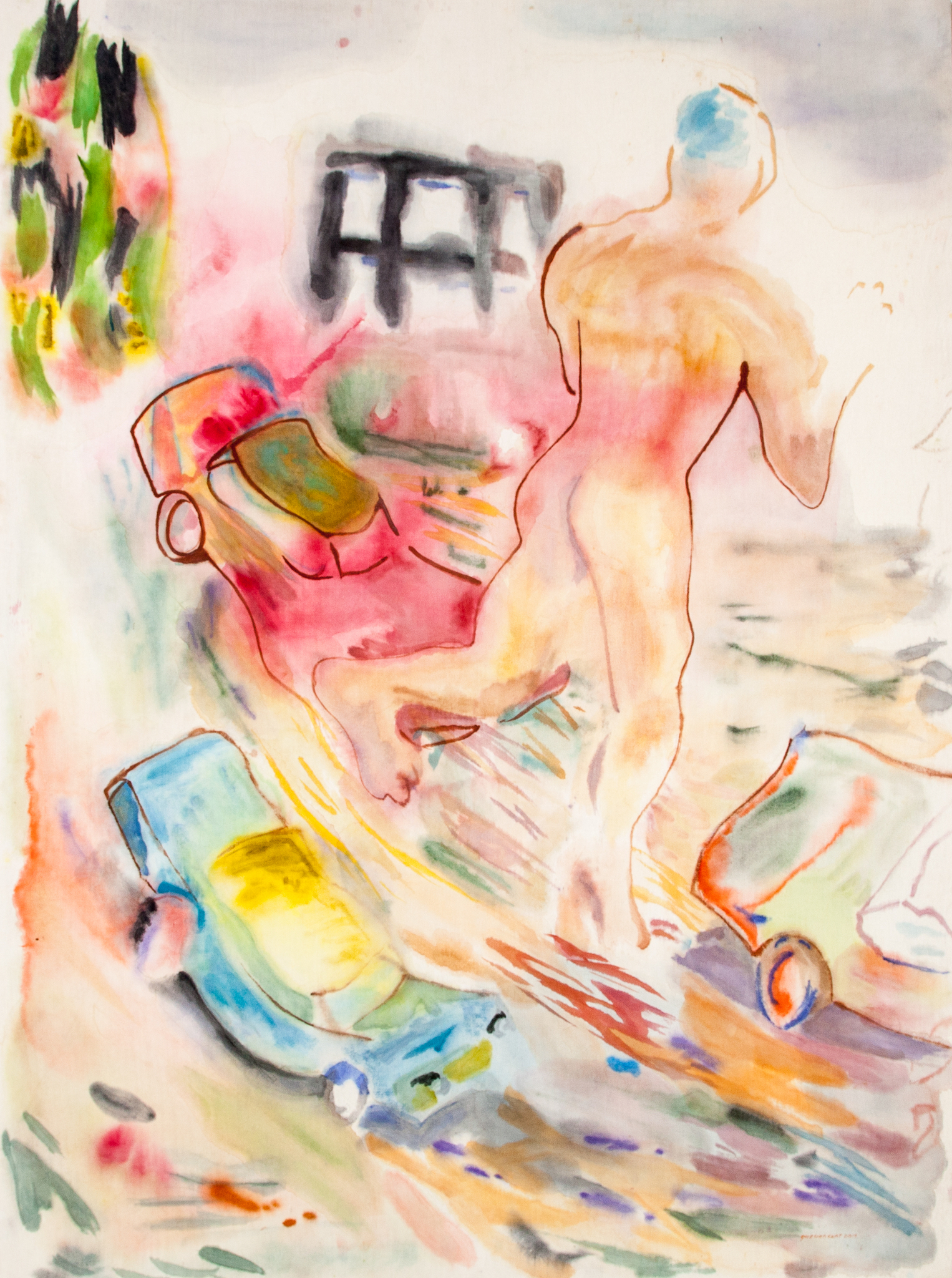 Photograph: Ali Garber
Most of the paintings here depict solitary male figures walking through Los Angeles. What do they represent?
Mainly, I was thinking about all those people who come to Hollywood to become movie stars. You see them all the time on Hollywood Boulevard. I actually saw someone standing there in the middle of traffic with all their clothes off, I guess he blew an audition somewhere.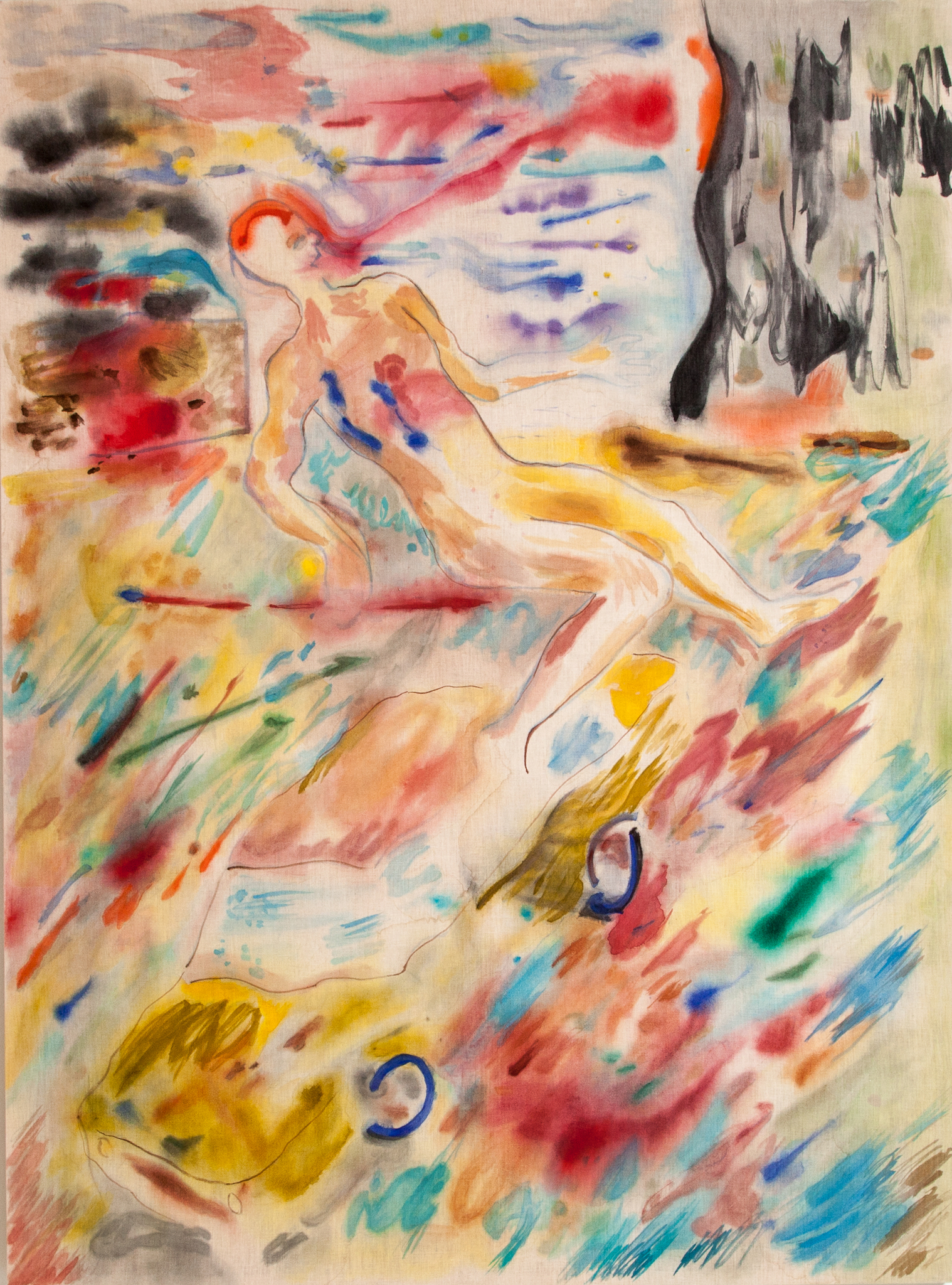 Photograph: Ali Garber
Is that why you've titled the show "Hollywood Boulevard"?
Absolutely. I landed there myself when I first got to L.A. in 1975, and I'm still always on that street. It's been a huge influence on me.
Gus Van Sant's "Hollywood Boulevard" is on view at Vito Schnabel Projects (vitoschnabel.com) through Nov 1.