Hassan Hajjaj's "VOGUE, The Arab Issue"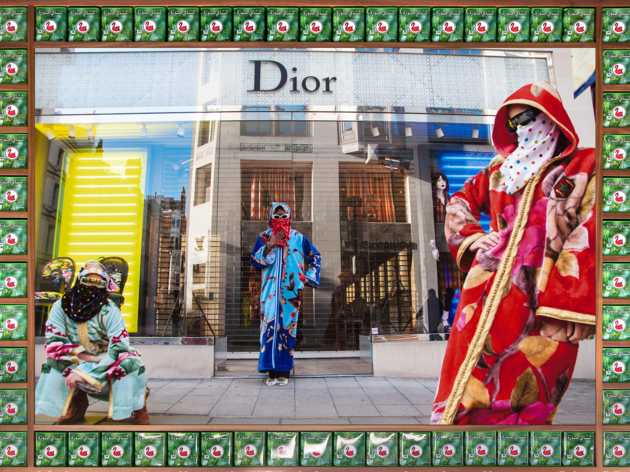 Time Out says
Your eyes will feast on the bold colors, varied textures and patterns that call your attention in this exhibit of Hassan Hajjaj's photography. The immersive exhibit showcases five series Hajjaj developed over three decades that captures popular culture, street style, hip-hop and haute couture—all of which challenges the viewer through an eclectic confrontation of styles, and invites them to re-examine cultural stereotypes and cliches, Fotografiska says. Hajjaj asked local women to pose wearing his creations (traditional Moroccan djellabas, hijabs, caftans and babouches covered with candy-colored polka dots, leopard prints or counterfeit brand logos) in the streets of the Medina, often parodying the poses typical of
Western models. The title "VOGUE, The Arab Issue" has a double meaning—"issue" refers not only to a copy of the monthly magazine but also to an important topic or problem for debate or discussion, one he also probes in his video Naabz and the series "Hijabs and Handpainted
Portraits."
Details