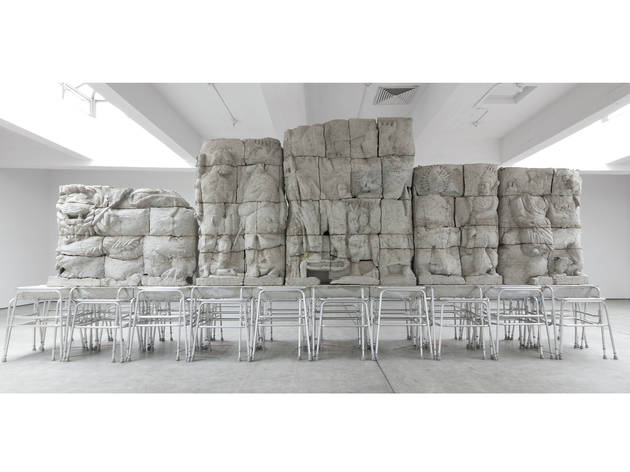 1/8
Courtesy Paula Cooper Gallery
Justin Matherly, Handbook of inner culture for external barbarians (we nah beg no friend), 2013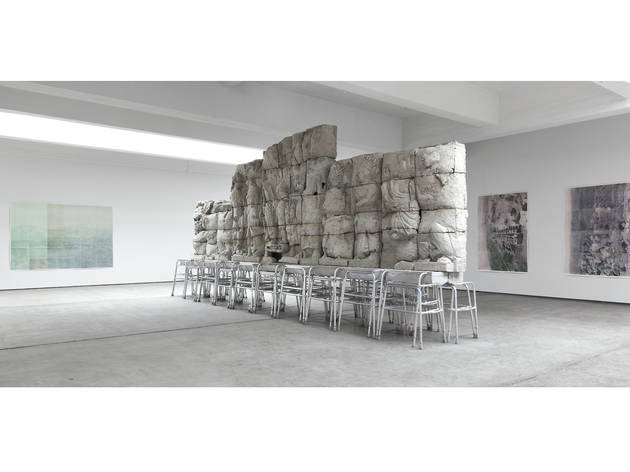 2/8
Courtesy Paula Cooper Gallery
Justin Matherly, Handbook of inner culture for external barbarians (we nah beg no friend), 2013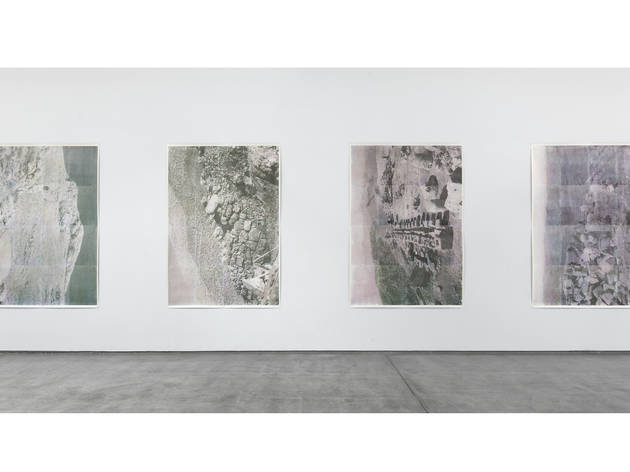 3/8
Courtesy Paula Cooper Gallery
Installation view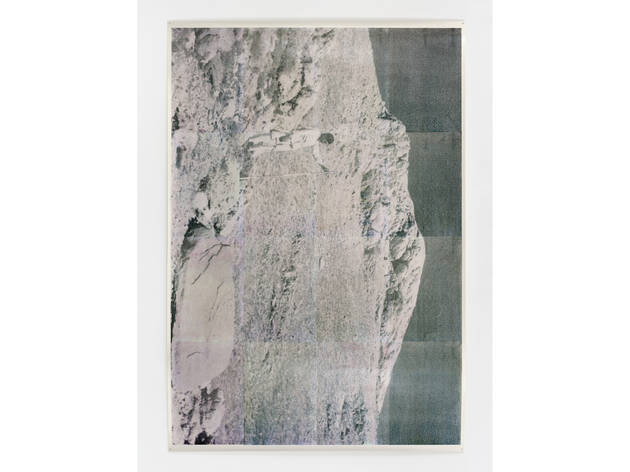 4/8
Courtesy Paula Cooper Gallery
Justin Matherly, untitled (peasant), 2013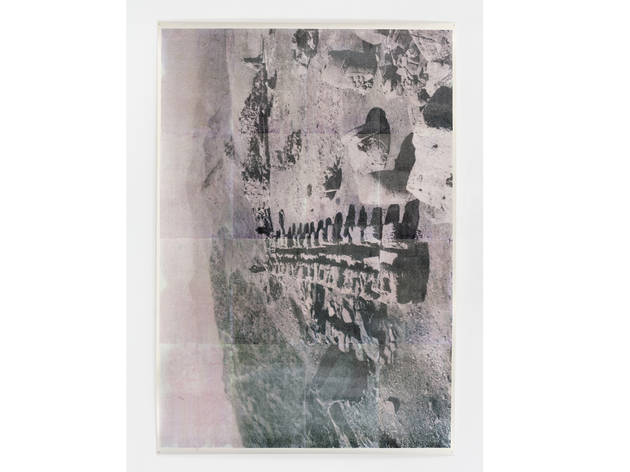 5/8
Courtesy Paula Cooper Gallery
Justin Matherly, untitled (peasant), 2013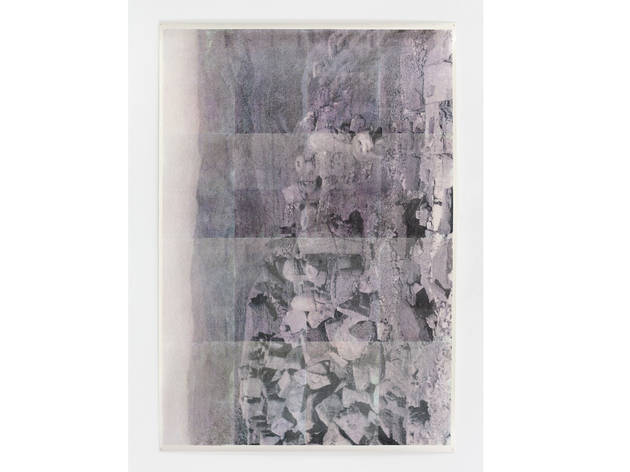 6/8
Courtesy Paula Cooper Gallery
Justin Matherly, untitled (peasant), 2013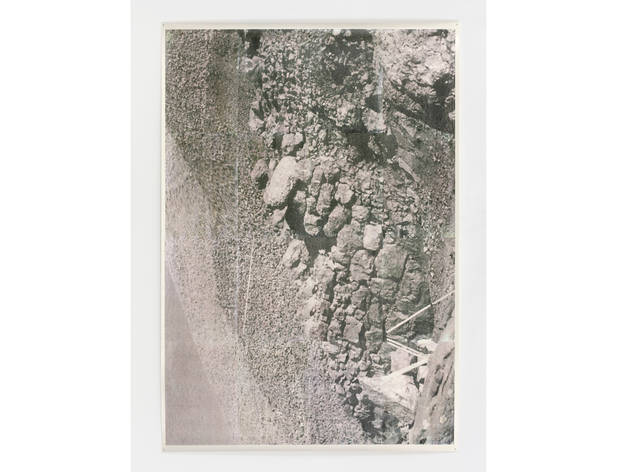 7/8
Courtesy Paula Cooper Gallery
Justin Matherly, untitled (peasant), 2013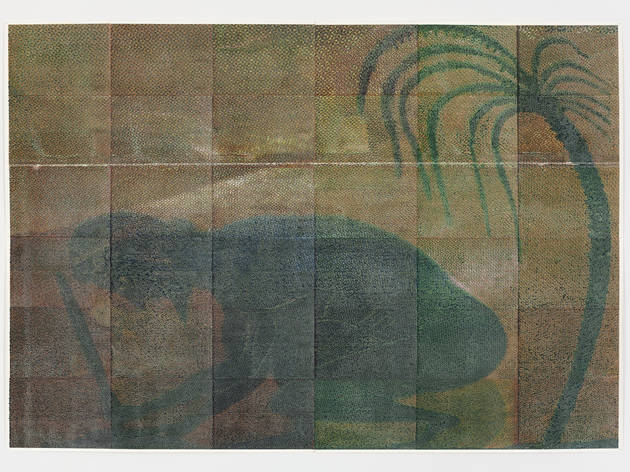 8/8
Courtesy Paula Cooper Gallery
Justin Matherly, Only in the highest exertion of your noblest qualities (the word is love), 2013
For his first solo show at Paula Cooper Gallery, Justin Matherly has dropped the quirky approach that defined his previous cement-and-medical-equipment sculptures, instead referencing such weighty subjects as pedigree and position.
Once again, Matherly marries cast concrete forms with store-bought mobility aids—walkers, etc.—this time forming a large, long array in the middle of the main room. It's displayed alongside a series of photographs, which were created by transferring wet ink from transparencies onto paper—a process that obfuscates the image, but adds texture. All of the works allude to the excavation of a Turkish archaeological site called Nemrut Dagi. Matherly's centerpiece, for example, re-creates carved stelae from the dig, which depict the Hellenistic king Antiochus I shaking hands with the gods as they welcome him into their circle.
It's an impressive feat filled with lofty ambition, yet it falls flat. Before, Matherly made the walkers integral to the meaning of the work. But here, they do little more than hold up the slabs; there's none of the suggestive interplay between crutches and concrete found in the artist's earlier efforts.
What made that work so irreverent and psychologically acute was the way its misshapen qualities mirrored our current social climate. In looking to the ancient past for inspiration, however, Matherly just seems to be getting mired in some obsolete obsession with lineage as an indicator of worthiness. Hopefully, he'll shift his focus back to the here and now.—Nana Asfour