"Rebirth: Recent Work by Mariko Mori"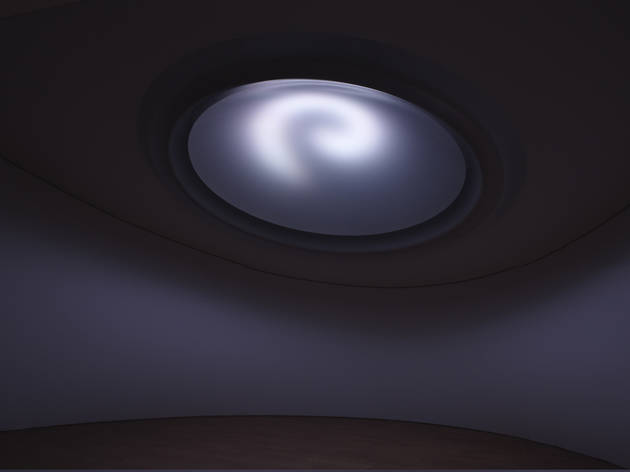 1/9
Courtesy SCAI THE BATHHOUSE
Mariko Mori, White Hole, 2008–10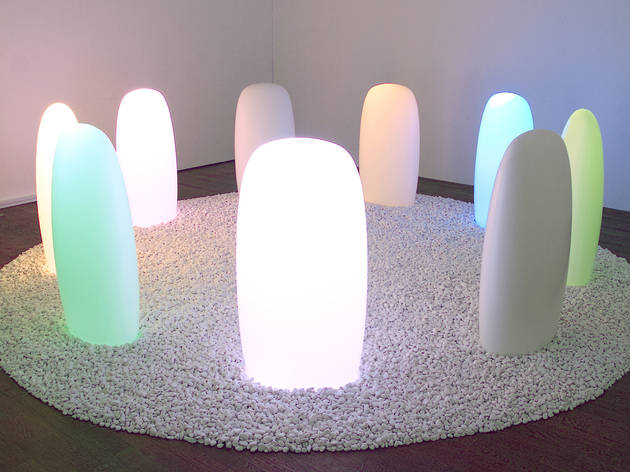 2/9
Courtesy of The Mori Art Museum
Mariko Mori, Transcircle 1.1, 2004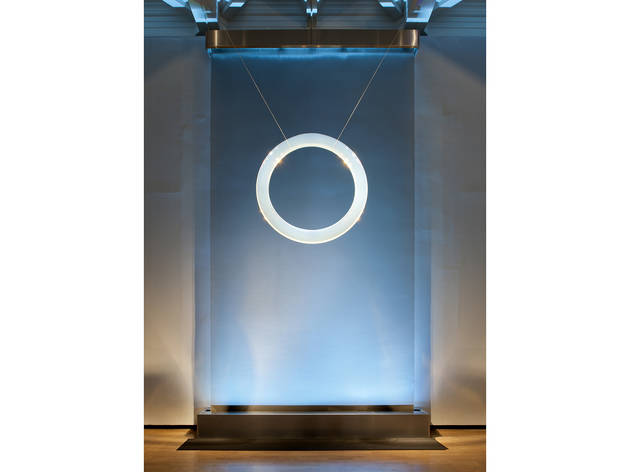 3/9
M. Leith
Mariko Mori, Ring, 2012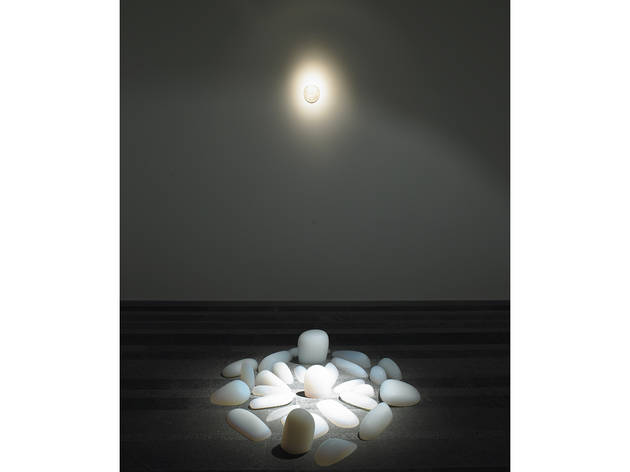 4/9
Courtesy of SCAI THE BATHHOUSE
Mariko Mori, Primal Memory, 2004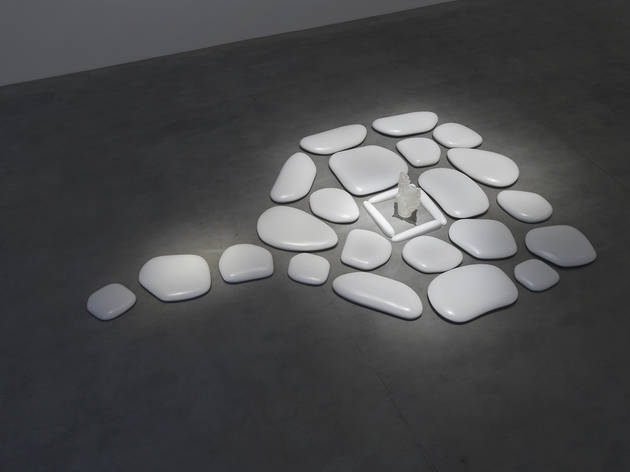 5/9
Courtesy of SCAI THE BATHHOUSE
Mariko Mori, Flatstone, 2006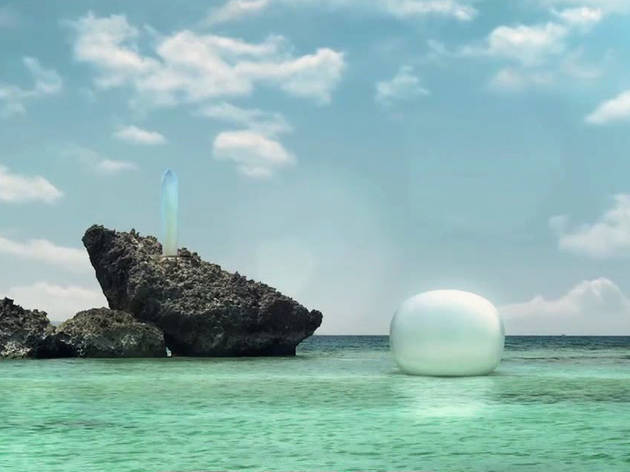 6/9
© Faou Foundation
Mariko Mori, Journey to Seven Light Bay, Primal Rhythm, 2011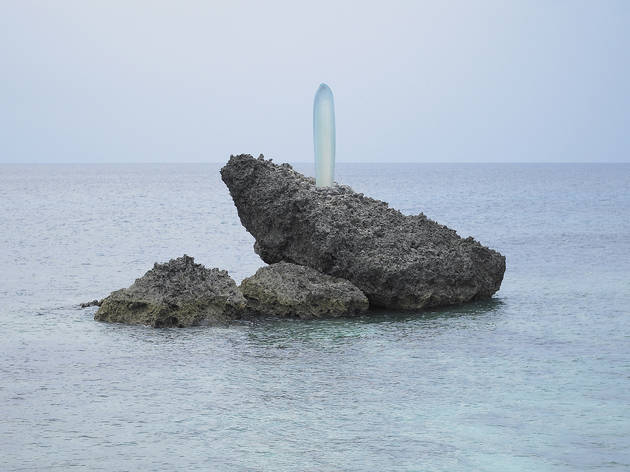 7/9
Richard Learoyd
Mariko Mori, Sun Pillar, Primal Rhythm, 2011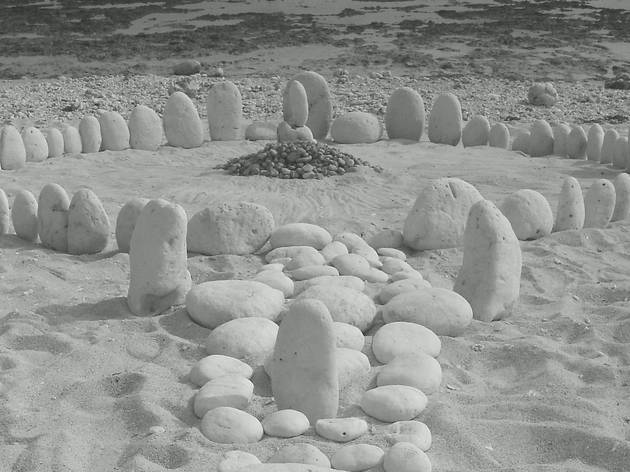 8/9
Courtesy of SCAI THE BATHHOUSE
Mariko Mori, Kudaka Island Site Installation III, 2004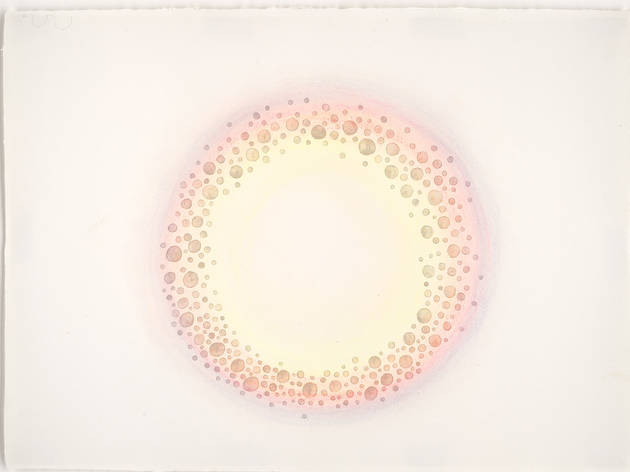 9/9
Courtesy of SCAI THE BATHHOUSE
Mariko Mori, Higher Being no. 42, 2009
Time Out says
With her latest artworks, Mariko Mori tests the limits of our tolerance for New Age philosophy, describing the three parts of her show as "the birth of the life force, the present-day rupture of humankind from nature, and the potential for the reemergence of creative energy." That's a lot to live up to for any artist, even in the meditative surroundings of the Japan Society.
The show features some 35 items in all, including sculptures, works on paper, photographs, video and sound pieces. Mori leads off the first section by wedding an artifact from Japan's prehistoric Jomon period—an intricate clay pot—with a collection of Lucite "stones" colored by LEDs; picture a sound-and-light show at Stonehenge, emanating from within the monuments themselves. More effectively, Mori's installation White Hole invites viewers to crawl inside its darkened interior (a womblike rotunda) and commune with a circular fixture hovering above. It appears for all the world like a UFO ready to beam you aboard, or maybe a moonlit cloud, glowing against a blackened sky. Somehow, it's no surprise to learn that the artist created the work in collaboration with an astrophysicist.
Besides such Shinto-shrine-meets-planetarium extravaganzas, there is a selection of drawings, culled from the hundreds that Mori makes while meditating in the morning at her studio. These are delicate gems, often no more than watermarks, sometimes adorned with a touch of glitter. Such simple statements go far in capturing Mori's complicated philosophy, entreating all to stop and take the time to savor their spare quality.
—Barbara Pollack
Details