Ten photography exhibitions to see
Check out TONY's picks for the top photo shows currently on view.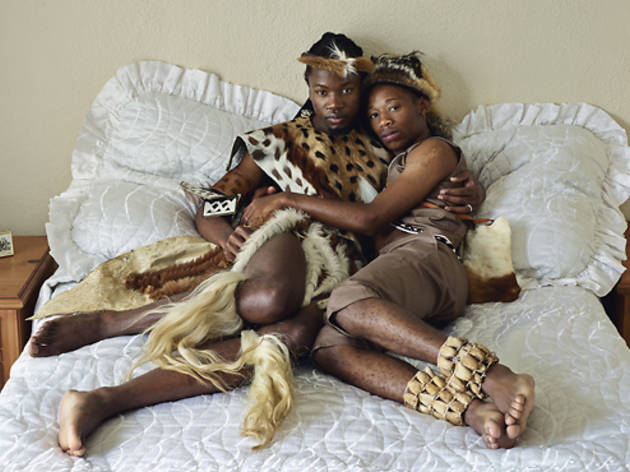 1/10
Photograph: © Pieter Hugo; Courtesy Yossi Milo Gallery; New York
Pieter Hugo, Thoba Calvin and Tshepo Cameron Sithole - Modisane, Pretoria, 2013 (from the sereies, "Kin") Pieter Hugo, "Kin" Yossi Milo Gallery, through Oct 19The noted South African photographer presents a new series of images shot over eight years. Using different genres—still life, portraits, rural and urban landscapes—Hugo creates a collective, and very personal, portrait of his troubled homeland, which remains racked by racial and economic tensions some 20 years after the end of apartheid.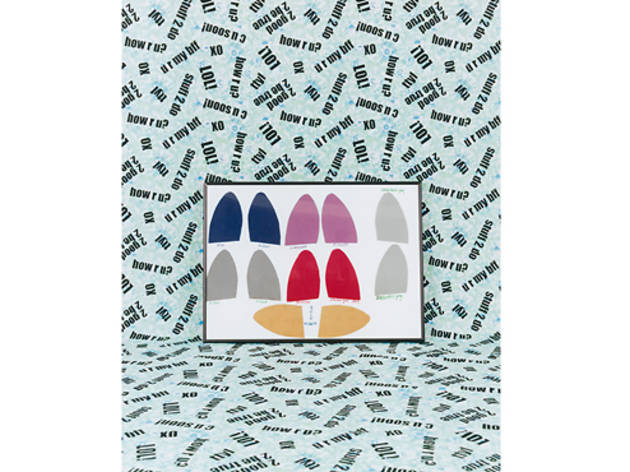 2/10
Photograph: Courtesy of the artist and Andrew Kreps Gallery; New York
Annette Kelm, Soles, LOL!, C U SOON, XO, STUFF 2 DO, 2013 Annette KelmAndrew Kreps Gallery, through Nov 2This Berlin artist's color photos by encompass photographic categories such as portraiture, still life and landscape, and also share the sort of slick, large-format appearance usually associated with commercial photography. Her works are metaformal in that they seem to allude to all manner of recent developments in contemporary photography (Hilla and Bernd Bechers's taxonomic approach to subject matter? Check. Wolfgang Tillmans's use of varied scale and formats? Double check), while disassociating themselves from any of their meanings.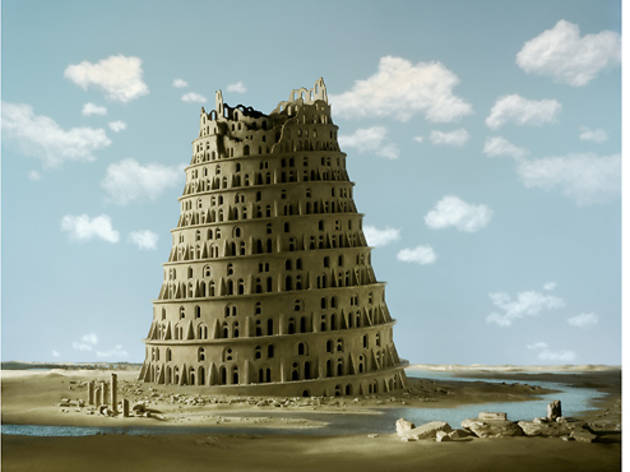 3/10
Photograph: Courtesy Julie Saul Gallery
Didier Massard, The Tower of Babel, 2012 Didier Massard, "L'Atlas Imaginaire"Julie Saul Gallery, through Oct 19 While they may look photoshopped, Massard's fantastical color photos of tropical, arctic and biblical landscapes (with all their respective flora, fauna and other details) are of elaborate models and sets built by the artist in his studio.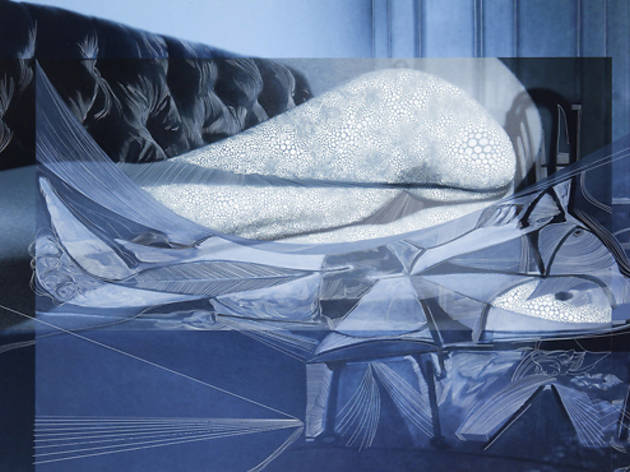 4/10
Photograph: © Sebastiaan Bremer/Courtesy Edwynn Houk Gallery; New York
Sebastiaan Bremer, La Troisième Poupée où le Soleil Brille de son Cul, 2013 Sebastiaan BremerEdwynn Houk Gallery, through Nov 2This Dutch photographer transforms ordinary snapshots into surreal visions through the application of painted dots and etched motifs.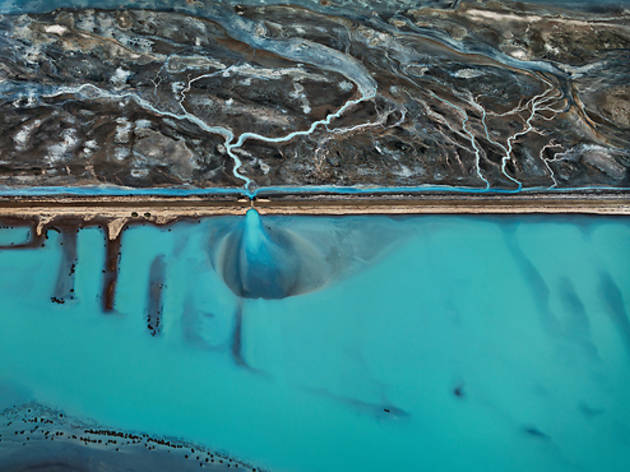 5/10
Photograph: © Edward Burtynsky; courtesy Nicholas Metivier Gallery; Toronto / Howard Greenberg Gallery and Bryce Wolkowitz Gallery; New York
Edward Burtynsky, Cerro Prieto Geothermal Power Station, Baja, Mexico, 2012 Edward BurtynskyHoward Greenberg Gallery + Bryce Wolkowitz Gallery, through Nov 2The various uses and abuses of the stuff that covers three quarters of the globe are the subjects of Burtynsky's latest photo series, spread out over two galleries in midtown and Chelsea. Massive irrigation projects, hydroelectric dams and pilgrims massing along the banks of India's Ganges River are just some of scenes in which the artist explores our relationship to this essential fluid.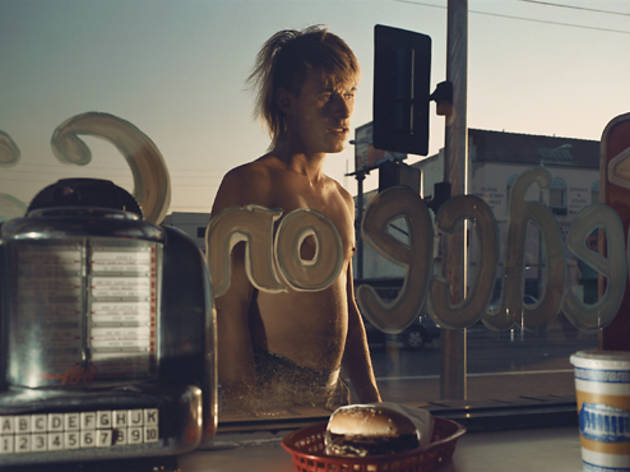 6/10
Photograph: Courtesy the artist and David Zwirner; New York/London
Philip-Lorca diCorcia, Eddie Anderson, 21 years old, Houston, Texas, $20, 1990-92 Philip-Lorca diCorcia, "Hustlers"David Zwirner, through Nov 2This show revisits diCorcia's 1990–92 series, in which he paid male prostitutes to pose for him in various suggestive locales in cities such a L.A. and Houston, including motels, supermarket parking lots and diners. Like much of the artist's work, these photos seem to compress an entire cinematic narrative into a single still image.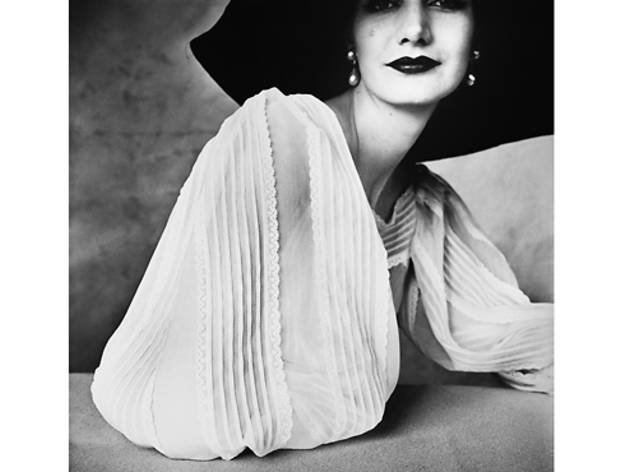 7/10
Photograph: © Condé Nast Publications; courtesy Pace/MacGill Gallery; New York
Irving Penn, Large Sleeve (Sunny Harnett), New York, 1951 Irving Penn, "On Assignment"Pace/MacGill (510 W 25th St), through Oct 26Mounted as a collaboration between Pace and Pace/MacGill, this survey looks back on Penn's six-decade career as a commercial photographer, creating images for publications such as The New Yorker, Vogue, Look and House & Garden, as well as for advertising campaigns.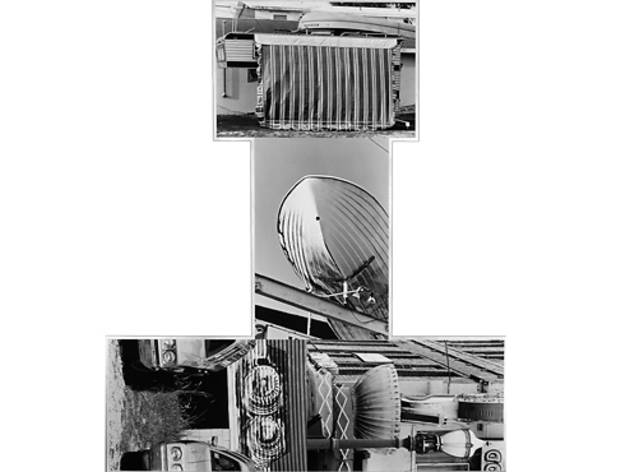 8/10
Photograph: © Robert Rauschenberg Foundation/Licensed by VAGA; New York; NY; courtesy Pace/MacGill Gallery; New York
Robert Rauschenberg, Photem Series I, #5, 1991 "Robert Rauschenberg and Photography"Pace/MacGill (32 E 57th St), through Nov 2Photography played a key role in the protean artist's practice, both as a material for creating various paintings, collages, prints and drawings, and as a medium to be explored in its own right. This show covers both avenues with a selection of images spanning the 1950s and 1990s.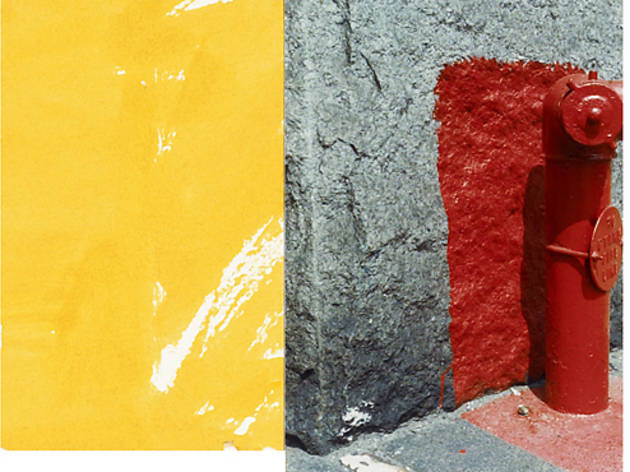 9/10
Photograph: © Kunié Sugiura; Courtesy Leslie Tonkonow Artworks + Projects; New York
Kunié Sugiura, Red, Green, & Yellow, 1981 Kunié Sugiura, "Photographic Collages"Leslie Tonkonow Artworks + Projects, through Oct 26On view are the artist's black-and-white and color snapshots, arranged into diptychs and triptychs with blocks of bright color. The latter manage to poetically underline and enliven the otherwise prosaic content of the pictures, which consists mainly of landscapes and cityscapes.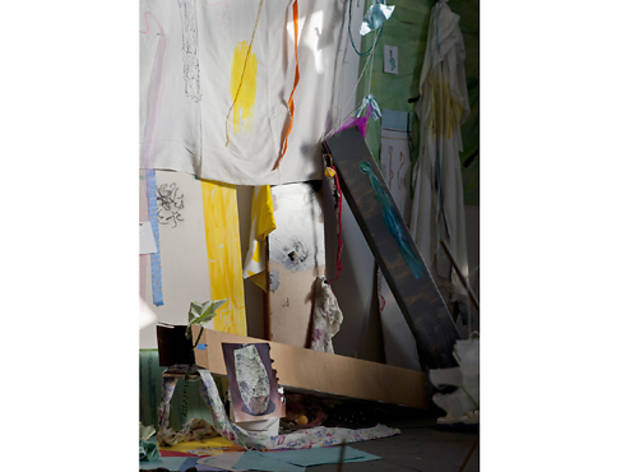 10/10
Photograph: Courtesy of Klaus von Nichtssagend Gallery
David Gilbert, Decline (Fall), 2013 David Gilbert, "Coming of Age"Klaus von Nichtssagend Gallery, through Oct 20This L.A. artist photographs colorful abstract sculptural tableaux that he creates in his studio with paint, fabric, wood and found objects. The results are rather like the usual documents of a busy artist's domain, except that in this instance, the pictured works-in-progress never exist beyond the photos themselves.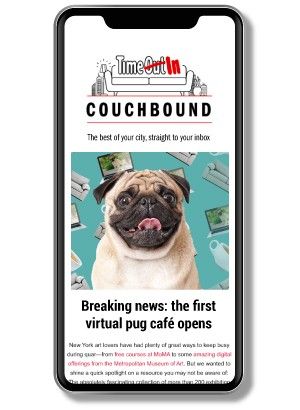 An email you'll actually love
Sign up to our Couchbound newsletter and bring the city to your sofa
Subscribe now