Ten summer group exhibitions you should see (slide show)
TONY picks the summer's best group exhibitions.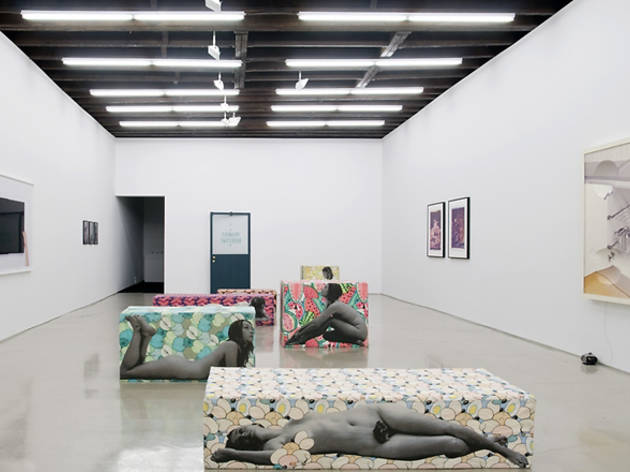 1/10
Photograph: Courtesy Lisa Cooley
"Antibody" Lisa Cooley, through July 26 This exhibition takes that age-old staple of Western art—the representation of the human figure—and reconsiders it within the context of the revolutionary changes in genetics and digital technology. The results are a bit weird, but no weirder than the world we now live in. Ed Atkins, Matthew Brannon, Carter, Antoine Catala, Helen Chadwick, Alice Channer, Anne Collier, Anthea Hamilton and Julie Verhoeven, Eva Kotátková and Jochen Lempert provide the works on view.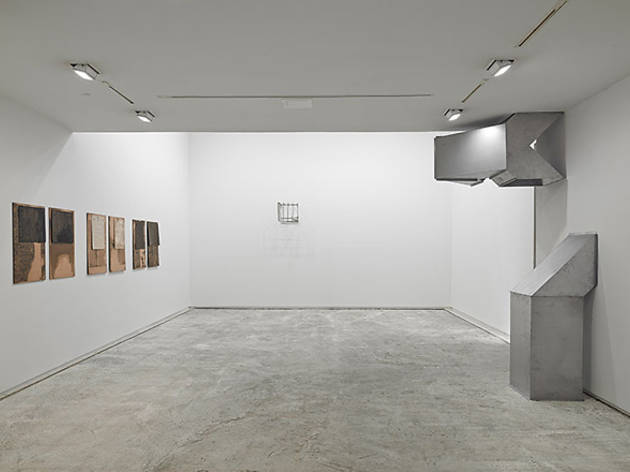 2/10
Photograph: Courtesy Miguel Abreu Gallery
"Conspicuous Unusable" Miguel Abreu Gallery, through August 17 Abreu's summer showcase strips things down to bare spatial essentials with Minimalist artworks both vintage and new. Highlights of the show include Rey Akdogan's contribution, in which the gallery's white tile floor has been pulled up; Charlotte Posenenske's odd air-duct whatsit; and Dorothea Rockburne's serial set of crude-oil–on-chipboard compositions.
3/10
Photograph: John Donat/RIBA Library Photographs Collection
"Folk Devil" David Zwirner, July 11–August 9 Curated by Rodolphe von Hofmannsthal (Zwirner's associate director and the former proprietor of London's Dicksmith Gallery), "Folk Devil" takes its title from Stanley Cohen, a professor of sociology at the London School of Economics whose 1972 study, Folk Devils and Moral Panics, delved into the negative public and media reaction to the mods and rockers of the 1960s. His conclusion was that although the bonds between members of a subculture are artificial, they become reinforced—and thus genuine—when subjected to outside pressure. This point is meant to underscore Von Hofmannsthal's organizing principle: that most summer-group-show themes are totally made up. The art here is mostly, though not exclusively, Anglocentric, with works by numerous Brits, including Lynn Chadwick, Spartacus Chetwynd and Mike Nelson.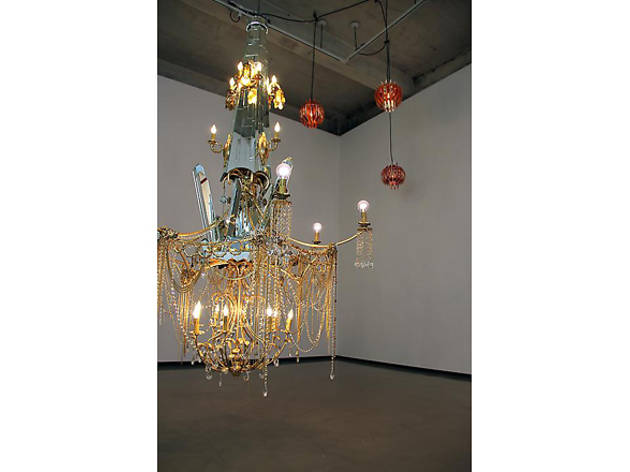 4/10
Photograph: Courtesy Paul Kasmin Gallery
"Junkies' Promises" Paul Kasmin Gallery, through August 2 Kasmin artist Iván Navarro curates this group show inspired by William S. Burroughs's classic 1953 novel, Junky. Navarro sees parallels between the provisional lifestyle of Burroughs's semiautobiographical character (an "unredeemed" drug addict) and the way artists develop their work, using "minimal economic resources" and "improvised strategies." Many of the works here are furniture-like or involve furniture, perhaps in keeping with the idea of maintaining some semblance of existence. Navarro himself contributes work, as do Deborah Kass, Josiah McElheny and Pipilotti Rist, among others.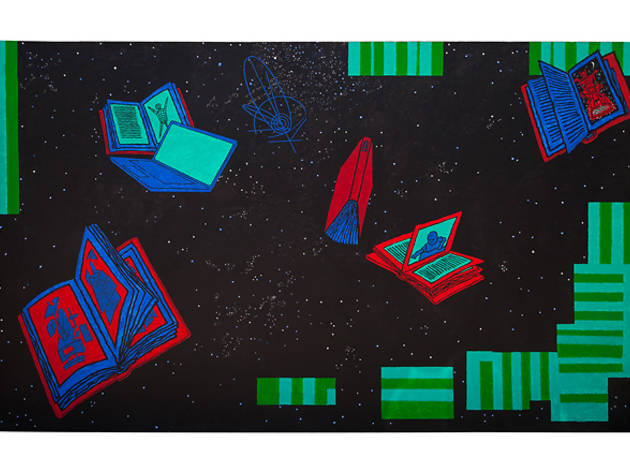 5/10
Photograph: © 2013 Derek Boshier
"Made in Space" Gavin Brown's Enterprise + Venus Over Manhattan, July 11–August 10 Space, in this case, means the City of Angels, since the 30-odd contributors to this two-gallery summer showcase uptown and down either live and work in Los Angeles or are associated with the sun-kissed metropolis in some fashion. As curated by Angeleno artists Peter Harkawik and Laura Owens, the show seems to abjure the dystopian view of L.A. assumed by authors ranging from Nathaniel West to Mike Davis, for a take that's more chill and, well, spacey.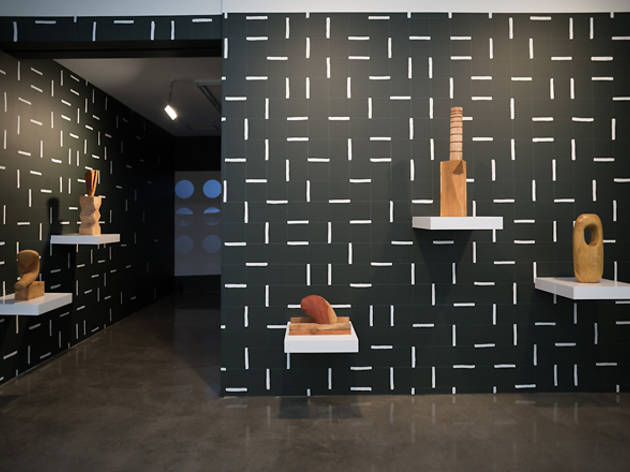 6/10
Photograph: Courtesy Gladstone Gallery
"Mixed Message Media" Gladstone Gallery, through August 2 Assembled by curator Neville Wakefield, this international roster of 15 artists offers up mostly sculptural works that weigh in on the ever-mutable nature of materials. Contributors include Claudia Comte, Lara Favaretto and Renata Lucas, among others.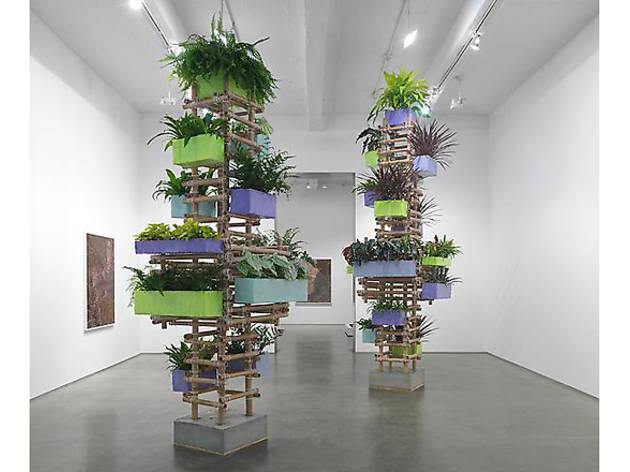 7/10
Photograph: Courtesy Metro Pictures
"Noa Noa" Metro Pictures, through August 2 Eight artists from Europe and the United States deconstruct the various ways in which the exotic has been portrayed as a staple of Western art since the era of colonialism. Nina Beier's "portraits" made with secondhand leopard-print clothes, Alex Israel's oversize sunglass lens and Adrien Missika's high-rise "winter garden" created out of household plants are just a few of the riffs on the subject.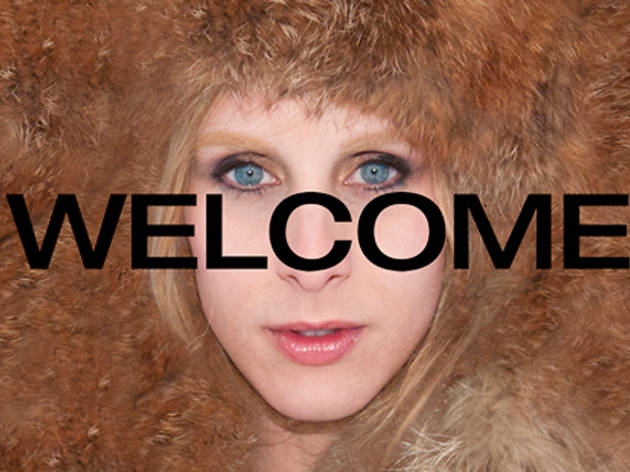 8/10
Photograph: Courtesy the artist and On Stellar Rays
"No Name" On Stellar Rays, through July 25 Polymorphism, whether sexual or formal, appears to be the key to this group show of disparate works (by Zackary Drucker, Michael Mahalchick and Jennifer Sirey, among others) inspired, in part, by author Judith Halberstam's 2011 tome, The Queer Art of Failure, which proposes alternatives to success as a form of resistance against heteronormative society.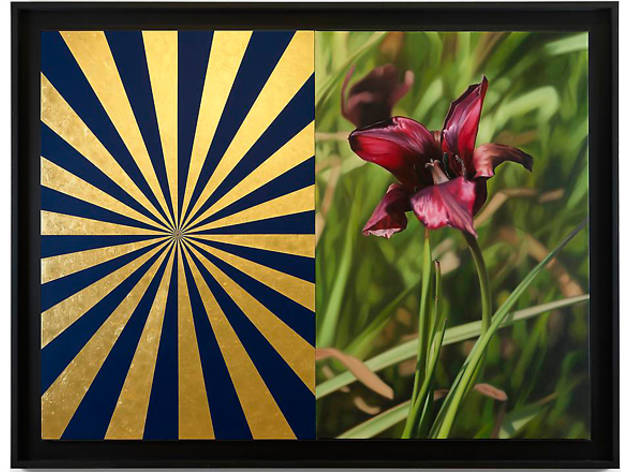 9/10
Photograph: Courtesy of Sean Kelly Gallery
"On Nature" Sean Kelly Gallery, through August 2 Nature as a subject, an inspiration and a source for art materials are unifying themes in this roundup of talents from the gallery's stable and elsewhere. Joseph Beuys, Vija Celmins and Antony Gormley are just a few of the featured names.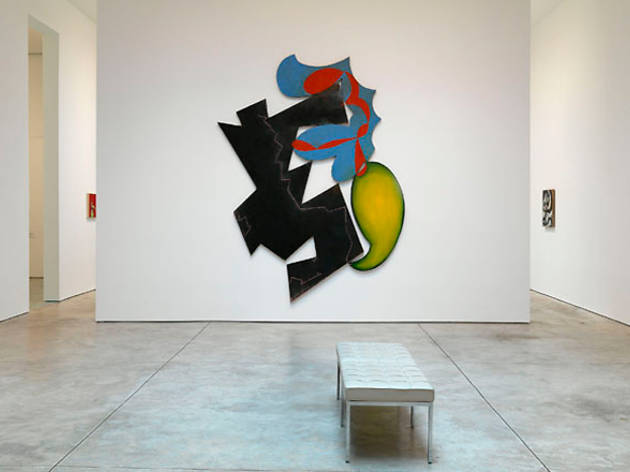 10/10
Photograph: Courtesy Cheim & Read
"Reinventing Abstraction" Cheim & Read, through August 30 Curated by poet and critic Raphael Rubinstein, this show looks at a group of painters who, to varying degrees, undertook an individualistic, even eccentric, approach to abstraction during the 1980s, when the attention of the art world was otherwise focused on Neo-Expressionism, Neo-Geo and appropriation art. Carroll Dunham, Mary Heilmann, Bill Jensen, Elizabeth Murray, Joan Snyder and Terry Winters are some of the artists with works on view.