Heads up! We're working hard to be accurate – but these are unusual times, so please always check before heading out.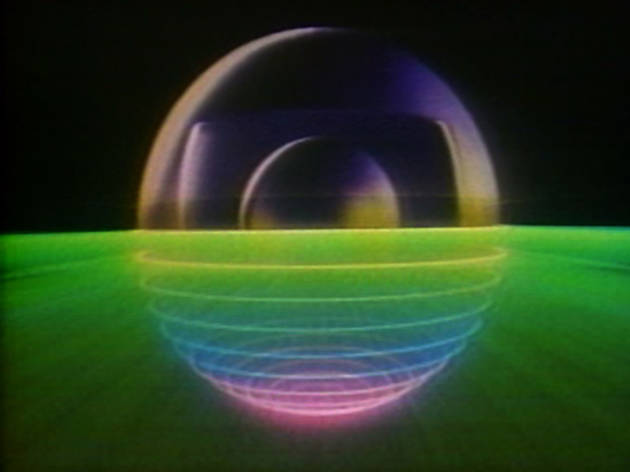 1/5
Photograph: Courtesy the Poor Farm
Gretchen Bender, "Tracking the Thrill" at The KitchenBender (1951–2004) had something of a moment in the late 1980s as part of a group of New York artists who continued the exploration and manipulation of media images in the wake of the so-called Pictures generation. Although Bender produced wall pieces and sculpture, she's best known for rapid-edit multichannel videos that sliced and diced television footage, particularly commercials that employed nascent computer animation technology, such as an unraveling blue globe of the AT&T logo. These installations were sometimes presented as performances: She staged two such events at the Kitchen, one called Dumping Core in 1984; the other, titled Total Recall, in 1987. The latter forms the centerpiece of this Kitchen survey, which reconsiders her work in video and film, including her post-art-world career as the creator of the intro sequence for America's Most Wanted. Tue 27–Oct 5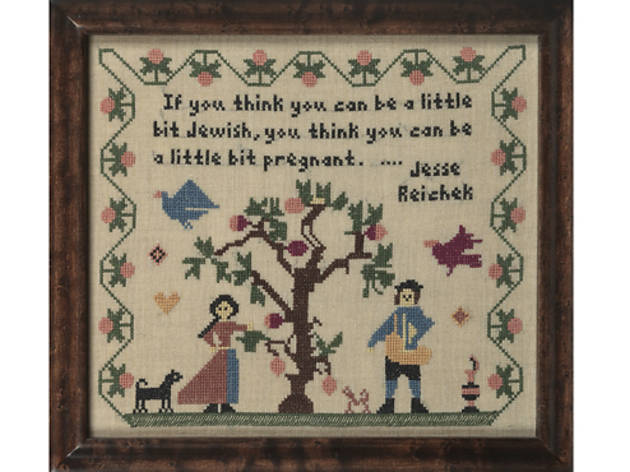 2/5
Photograph: Richard P. Goodbody Inc.; courtesy The Jewish Museum
"Elaine Reichek: A Postcolonial Kinderhood Revisited" at The Jewish MuseumReichek created this 1993 installation especially for the Jewish Museum, exploring the ambivalent nature of postwar Jewish-American identity—that is, the uneasy relationship Jews often have with the predominant gentile culture in which they've become increasingly assimilated. The piece comprises a colonial-influenced bedroom, with 18th- and 19th-century-style needlepoint samplers, stitched with quotes canvased from the artist's friends and family members, all of whom are Jewish. This reinstallation of the work features some added elements, including a video made from her in-laws' home movie of their honeymoon, taken in 1934.. Fri 23–Oct 20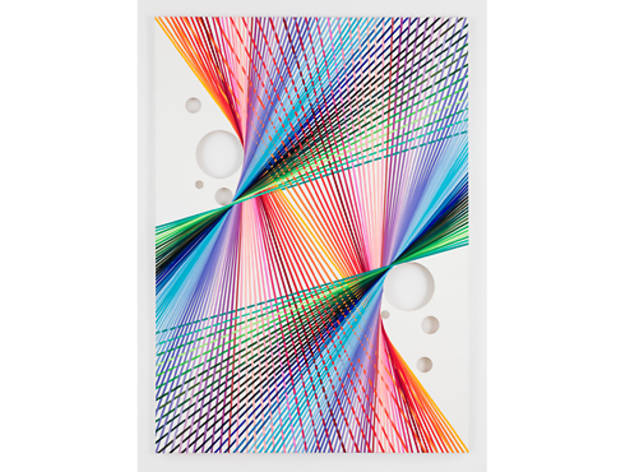 3/5
Photograph: Charles Benton
Caetano de Almeida, Centripeta, 2013 at Eleven RivingtonThe Brazilian artist's large-scale watercolors are characterized by highly chromatic, continuously repeating networks of lines, creating, sumptuous, mesmerizing webs of color. They're punctuated by neat circular holes of varying size cut out of the paper, which adds to the effect of a bracing optical buzz—a visual pick-me-up for viewers. Wed 4–Oct 19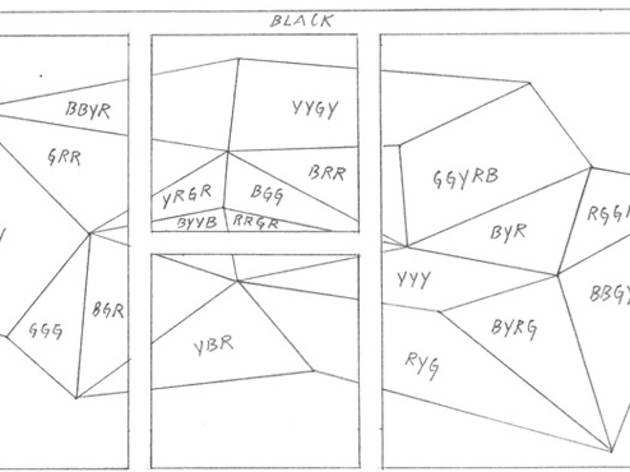 4/5
Photograph: Courtesy Paula Cooper Gallery
Sol LeWitt at Paula Cooper GalleryOn view is a reconstruction of a wall drawing the Minimalist pioneer originally created for the 1988 Venice Biennale, part of series of works from that period employing washes of colored ink to fill in sprawling, interlocking combinations of faceted shapes. Tue 3–Oct 10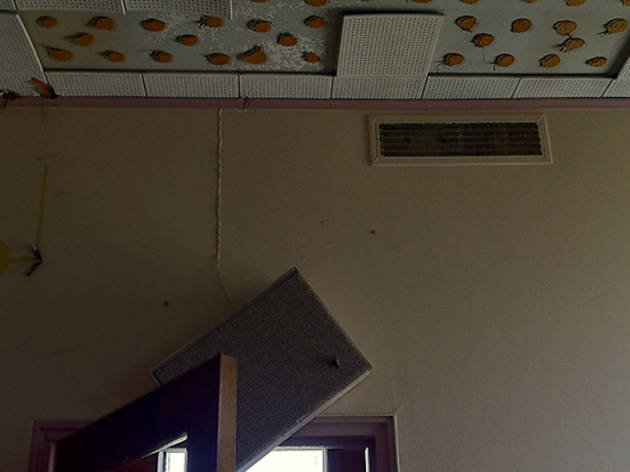 5/5
Photograph: Courtesy Sikkema Jenkins & Co.
Leslie Hewitt at Sikkema Jenkins & Co.To date, Hewitt's photographs of seemingly casual, apparently random abstract arrangements of items such as books, documents, bricks, wooden boards and other photos suggest the elements of a small, sparse library disassembled by an unseen hand or force. They're meant as a visual unpacking of the relationship between memory and representation, the way one orders the other in a kind of dialectic of unreliability. Tue 3–Oct 5
Top five shows: Aug 29-Sept 4, 2013
The best of the week in art.