New York attractions: The American Museum of Natural History
A complete guide to the American Museum of Natural History: find ticketing information and current exhibits. Plus: The best things to do nearby.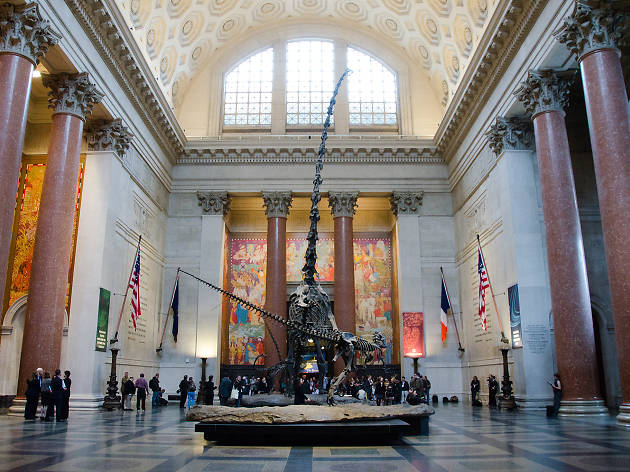 No matter which wing you wander through or where your curiosities lie (dinosaurs, gems or something else entirely), it's hard to explore the American Museum of Natural History without being awestruck. You'll immediately spot the rotunda's hulking Barosaurus skeleton replica, but delving further into the museum's collection, you'll find actual specimens, such as Deinonychus, in the fourth-floor fossil halls. When you tire of dinos, head to the human-origins and culture halls to learn more about our evolutionary history, or gawk at the famed 94-foot-long blue-whale model in the Milstein Hall of Ocean Life. Lastly, don't miss the Rose Center for Earth & Space, where you can discover the universe via 3-D and light shows in the IMAX auditorium and the Hayden Planetarium.

RECOMMENDED: Full guide to New York attractions
Venue and ticketing information
Museums and attractions near the American Museum of Natural History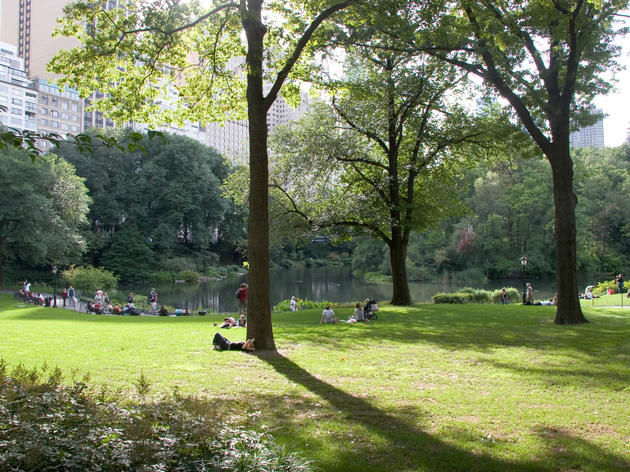 Central Park
For your stroll, head to the 38-acre wilderness area on the west side of the park known as the Ramble. The area has a storied history (as a gay cruising spot dating back to the turn of the last century, among other things), and it was even proposed as a recreational area in the mid-'50s. Thankfully, the winding trails, rocks and streams seemingly remain waiting to be discovered.
Book online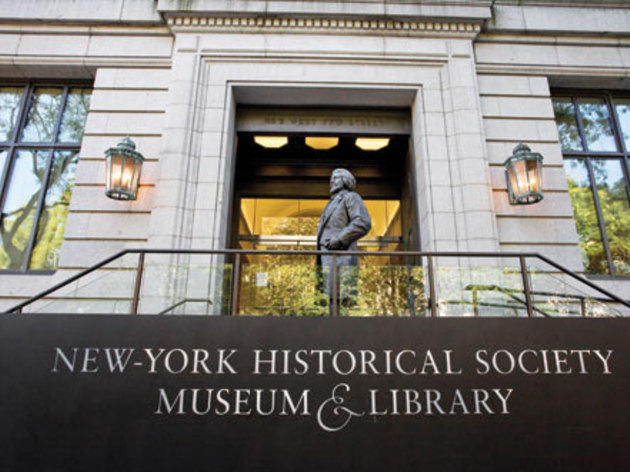 New-York Historical Society
RECOMMENDED: 50 best New York attractions New York's oldest museum, founded in 1804, was one of America's first cultural and educational institutions. Instead of the niche perspective on NYC's past that some of our favorite attractions offer, this institution gives a comprehensive look at the New York of yesteryear. Exhibits here are wide-ranging, covering all aspects of city life, and the museum's permanent holdings—many of which are on view in the open-storage galleries on its fourth floor—offer a glimpse into quotidian urban living, with items such as vintage toys, furniture and clothing on display. A massive renovation, completed in 2011, made exhibits more compelling and interactive, helping visitors gain a clearer, deeper understanding of the city.
Book online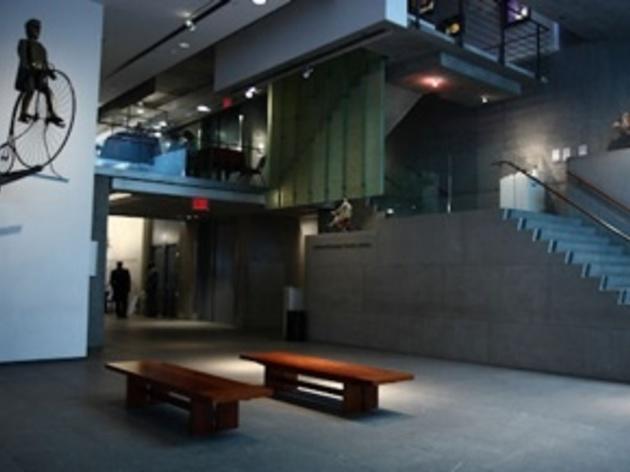 American Folk Art Museum
This unique institution is once again confined to its Lincoln Square location, after its spell in a purpose-built museum next door to MoMA ended because of a budget crisis that almost closed AFA. Its unparalleled holdings in folk and outsider artworks make it one of the city's outstanding cultural centers.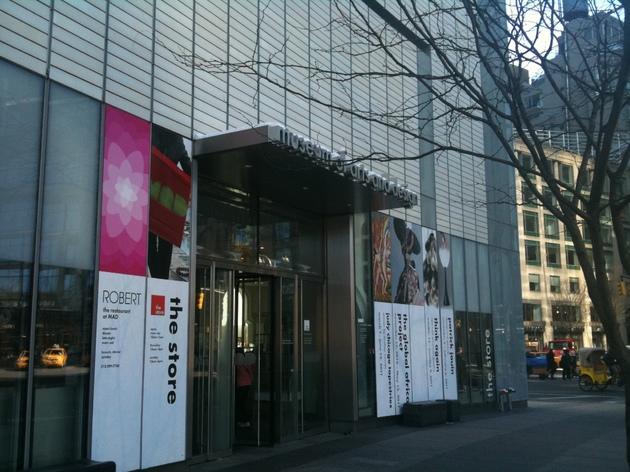 Museum of Arts & Design
Originally designed in 1964 by Radio City Music Hall architect Edward Durell Stone to house the Gallery of Modern Art, 2 Columbus Circle (nicknamed the "Lollipop Building" because of the Candyland-like columns that lined its base) was a windowless monolith that had sat empty since 1998. After an 18-month overhaul (with a price tag topping $90 million), the ten-story building now has a 150-seat auditorium for public events, classrooms, a restaurant and four floors of exhibition galleries, including the Tiffany & Co. Foundation Jewelry Gallery. Founded in 1956 as the Museum of Contemporary Crafts, the institution brings together contemporary objects created in a wide range of media—including clay, glass, wood, metal and cloth—with a strong focus on materials and process. Visitors can now watch as resident artists create works in studios on the sixth floor, and curators are able to display more of the 2,000-piece permanent collection in the larger space, including porcelain ware by Cindy Sherman, stained glass by Judith Schaechter, black-basalt ceramics by James Turrell and Robert Arneson's mural Alice House Wall, on view for the first time in two decades.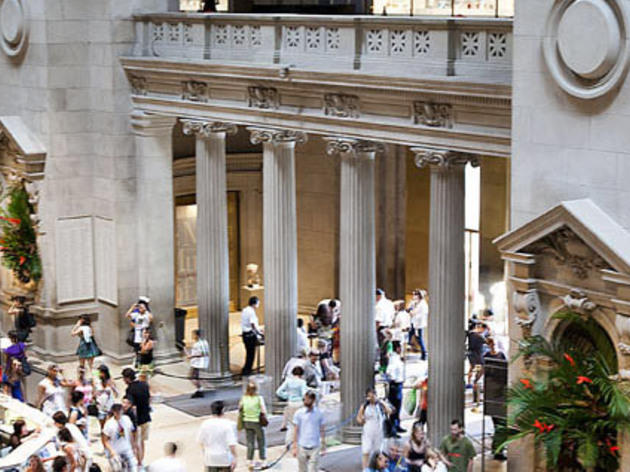 The Metropolitan Museum of Art
RECOMMENDED: 50 best New York attractions Occupying 13 acres of Central Park, the Metropolitan Museum of Art, which opened in 1880, is impressive in terms both of quality and scale. Added in 1895 by McKim, Mead and White, the neoclassical facade is daunting. However, the museum is surprisingly easy to negotiate, particularly if you come early on a weekday and avoid the crowds. In the ground floor's north wing sits the collection of Egyptian art and the glass-walled atrium housing the Temple of Dendur, moved en masse from its original Nile-side setting and now overlooking a reflective pool. Antiquity is also well represented in the southern wing of the ground floor by the halls housing Greek and Roman art, which reopened in 2007 after receiving an elegant makeover. Turning west brings you to the Arts of Africa, Oceania and the Americas collection; it was donated by Nelson Rockefeller as a memorial to his son Michael, who disappeared while visiting New Guinea in 1961. A wider-ranging bequest, the two-story Robert Lehman Wing, can be found at the western end of the floor. This eclectic collection is housed in a re-creation of his townhouse and features Bellini's masterful Madonna and Child. Rounding out the ground-floor highlights is the American Wing on the northwest corner. Its Engelhard Court reopened in spring 2009 as part of the wing's current revamp. Now more a sculpture court than an interior garden, it houses large-scale 19th-century works in bronze and marble—and one o
Book online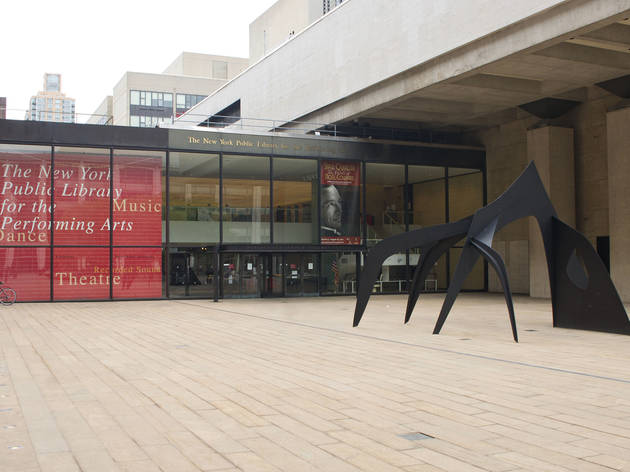 New York Public Library for the Performing Arts
Located in Lincoln Center, this branch of the New York Public Library frequently hosts exhibitions—recent collections examined the legacy of the New York Choral Society and the National Endowment for the Arts Nationals Fellows—along with events and lectures. It also includes the Billy Rose Theatre Collection, one of the world's largest archives devoted entirely to the performing arts.