New York attractions: The American Museum of Natural History
A complete guide to the American Museum of Natural History: find ticketing information and current exhibits. Plus: The best things to do nearby.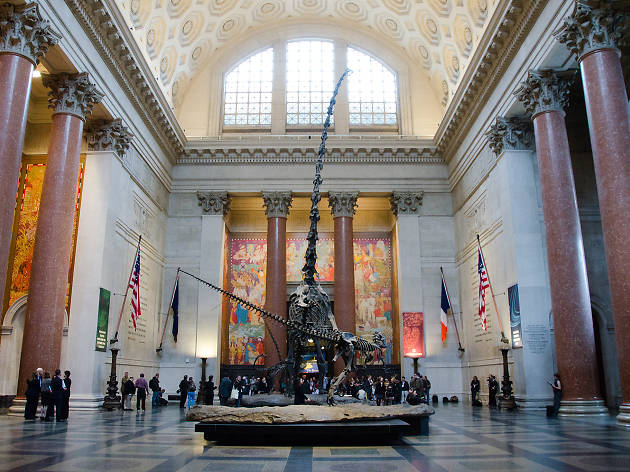 No matter which wing you wander through or where your curiosities lie (dinosaurs, gems or something else entirely), it's hard to explore the American Museum of Natural History without being awestruck. You'll immediately spot the rotunda's hulking Barosaurus skeleton replica, but delving further into the museum's collection, you'll find actual specimens, such as Deinonychus, in the fourth-floor fossil halls. When you tire of dinos, head to the human-origins and culture halls to learn more about our evolutionary history, or gawk at the famed 94-foot-long blue-whale model in the Milstein Hall of Ocean Life. Lastly, don't miss the Rose Center for Earth & Space, where you can discover the universe via 3-D and light shows in the IMAX auditorium and the Hayden Planetarium.

RECOMMENDED: Full guide to New York attractions
Venue and ticketing information
Current exhibits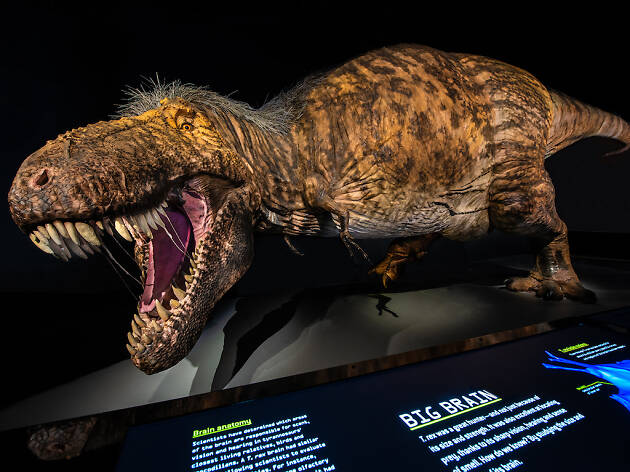 "T. rex: The Ultimate Predator"
Prepare to dig deep like a true paleontologist thanks to "T. Rex: The Ultimate Predator." The Museum of Natural History's new exhibit will give visitors a peek into how the massive creatures came to be. Patrons will get a good look at the new findings about the tyrannosaurs genus, with a special focus on our main man, the T. rex. Unlike what people may think—and what movies led us to believe—T. rex is simply one part of the species' 100-million-year evolution. Who knew that tyrannosaurs species actually include small, agile creatures? For real!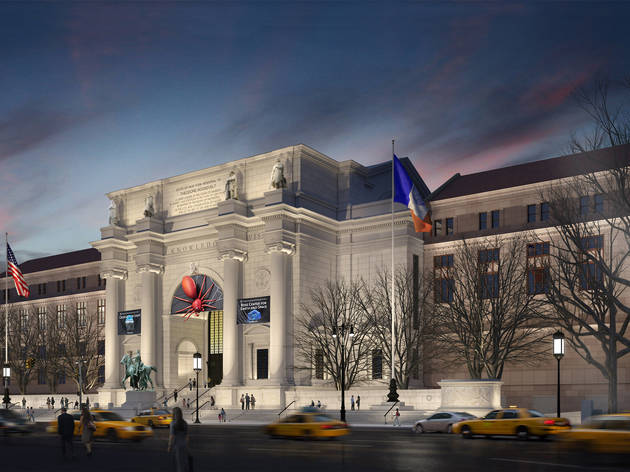 Dark Universe Space Show
Sit back in the Hayden Planetarium and let rock-star astrophysicist Neil deGrasse Tyson's voice lull you into a tranquil state of wonder as cosmic mysteries of the universe unfold above and around you. Learn about dark matter, dark energy and more, as moons, galaxies and supernovas flash by from the beginning of the universe to present time.
Buy
See all current exhibits at the American Museum of Natural History
Museums and attractions near the American Museum of Natural History