Heads up! We're working hard to be accurate – but these are unusual times, so please always check before heading out.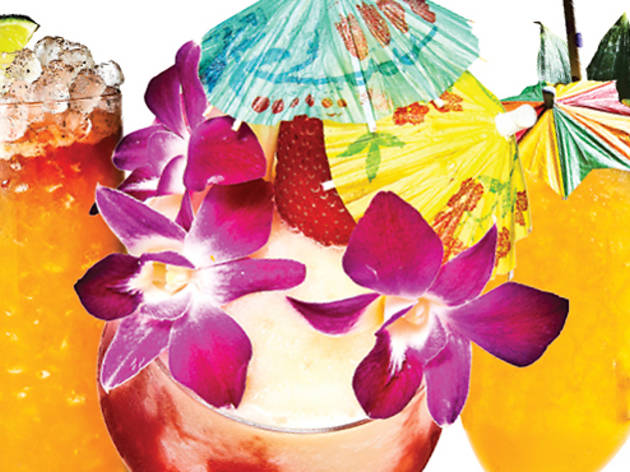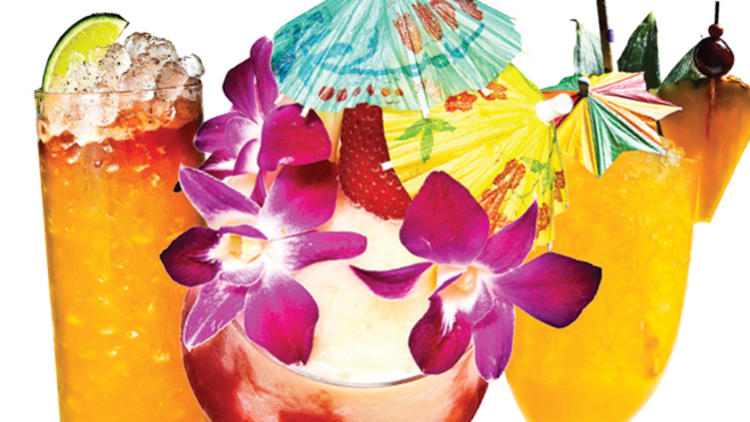 It's tiki time! New tropical cocktails in New York City
Battle the impending heat waves and humidity—oh, the humidity—with these boozy, tiki-inspired new cocktails
It's coming—the sweltering high temperatures, the brutal mugginess, the unstoppable hair frizz. Summer in New York City can be an oppressive thing, but nothing cuts through the haze like a tropical tiki-bar cocktail. From Tribeca to the Upper East Side, your summertime sippin' is getting an island groove all across NYC.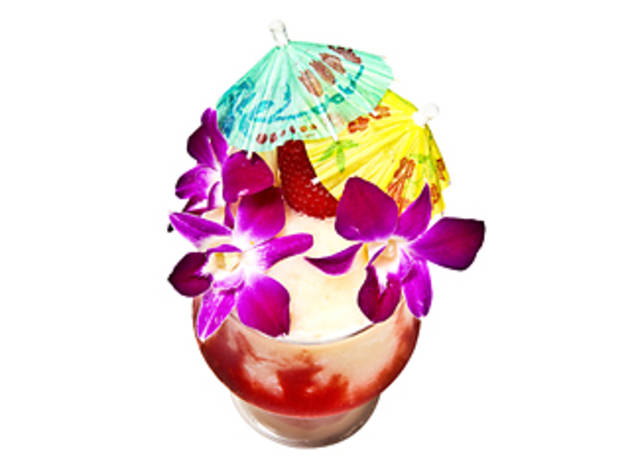 Bar director Don Lee amplifies the joint's already kicked-up colada—a silky blend of coconut cream, rum, pineapple and passion-fruit juices—with a generous layer of daiquiri-style strawberry puree. The head-turning refresher is stealthily alcoholic, so brace yourself—one too many and you'll wake up the morning after wearing nothing but a coconut-shell bra. 13 First Ave at 1st St (212-995-5151). $14.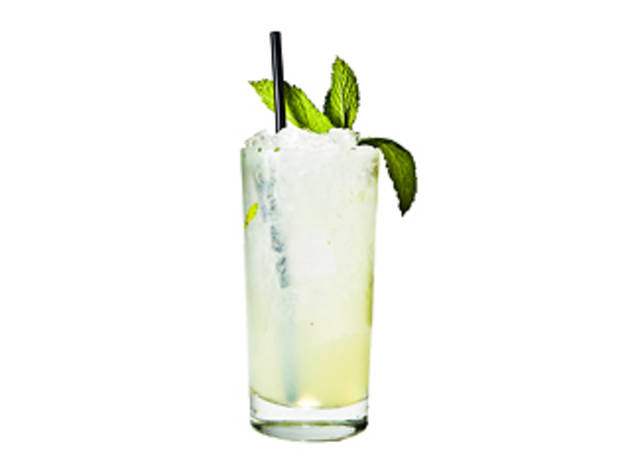 At the fashion-crowd Brit canteen, white rum gets a fresh, herbal hit of sun-soaking tarragon, delicate mint and a spritz of lime in this light-bodied quencher, a warm-weather quaff that's as joyfully simple as a day at the beach. 133 E 65th St between Park and Lexington Aves (212-249-2222). $14.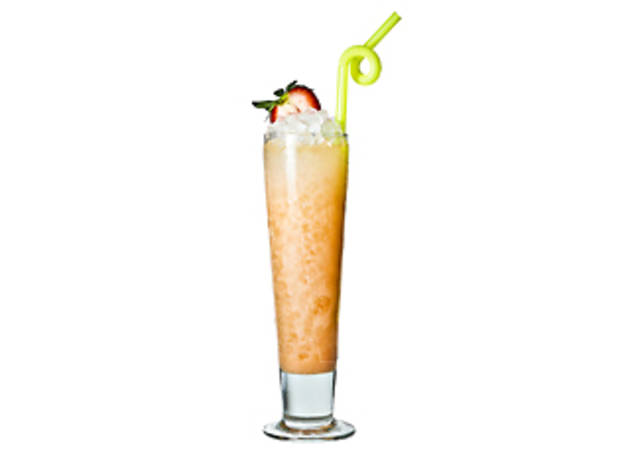 Named after the raft Norwegian explorer Thor Heyerdahl used during his 1947 trek across the Pacific Ocean, Xavier Herit's crushed-ice concoction combines oloroso sherry and three rums (dark, overproof and funky Batavia arrack), soothed with sweet coconut milk, strawberry syrup and a cheery dash of cinnamon-spiced Bittermens Elemakule Tiki bitters. 235 W 12th St between Greenwich Ave and W 4th St (wallflowernyc.com). $15.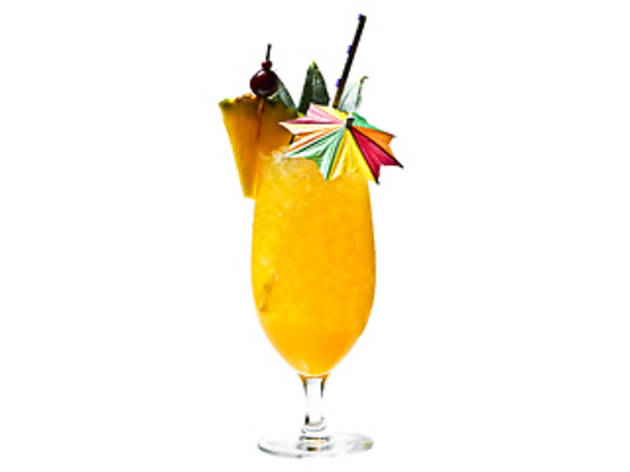 Instead of the ubiquitous rum, cocktail maven Natasha David bases this cheeky citrus-and-smoke number on Scotch—the Famous Grouse and Laphroaig 10-year single-malt—but you wouldn't know it from its island-ready getup. With its myriad pineapple slices, maraschino cherries and spiky paper umbrellas, it looks every bit as festively Polynesian as its rummy cousins. 120 Rivington St between Essex and Norfolk Sts (212-466-3361). $13.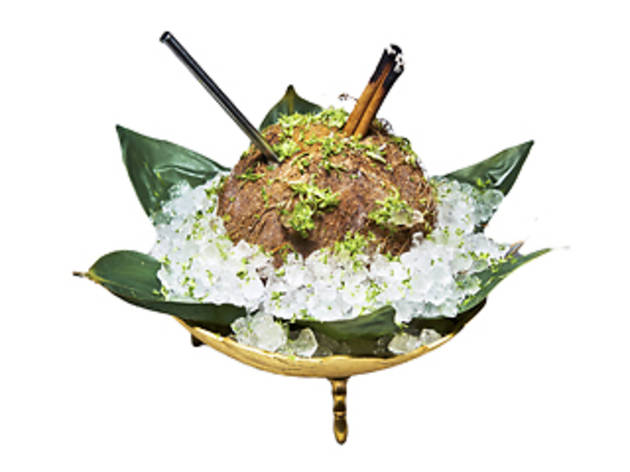 Subtle island nods abound at ZZ's, but none screams tiki quite like the stunning, rum-filled Coconut from bar virtuoso Thomas Waugh (Death & Company). Like a Bee's Kiss on holiday, the sumptuous tipple is built with 12-year-aged Trinidadian rum, smooth house-made coconut cream and acacia honey, served kitschily in a fuzzy, hollowed-out coconut with a blowtorched cinnamon-bark stirrer. Warning: You won't stop at one. 169 Thompson St between Bleecker and W Houston Sts (212-254-3000). $20.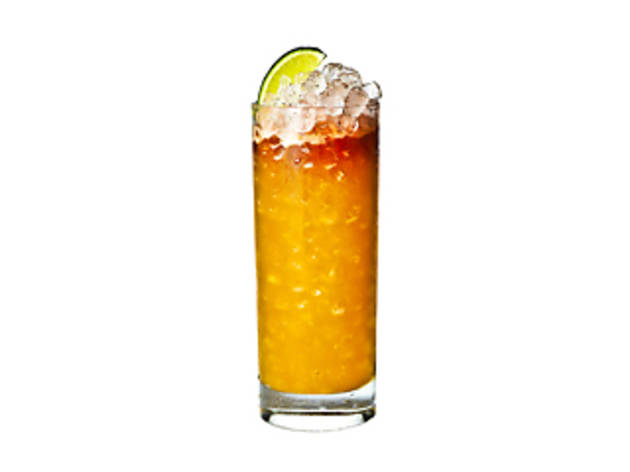 Just in time for sunshine season, the drink-slinging dynamos at the East Village cocktail tavern have unleashed this tiki tribute, a nod to mid-20th-century creations the Test Pilot and the Jet Pilot. Barman Christian Sanders stays faithful to these rum-forward ancestors, mixing Wray & Nephew overproof and Bacardi 8 Años rums with the requisite velvet falernum and orange and lime juices—but he gives it a caffeinated jolt with El Jimador tequila-coffee cold brew. 171 Ave C between 10th and 11th Sts (212-254-7772). $12.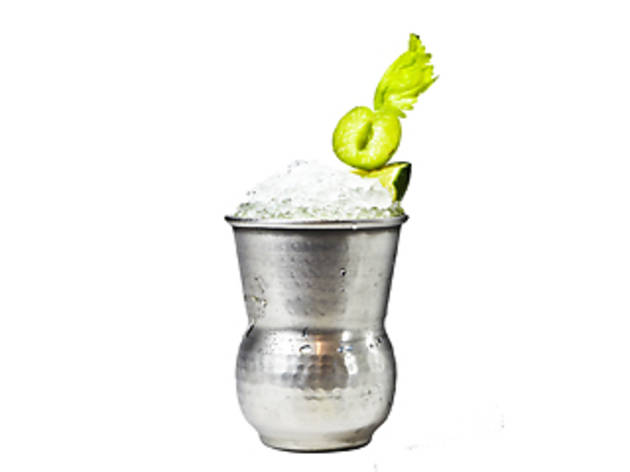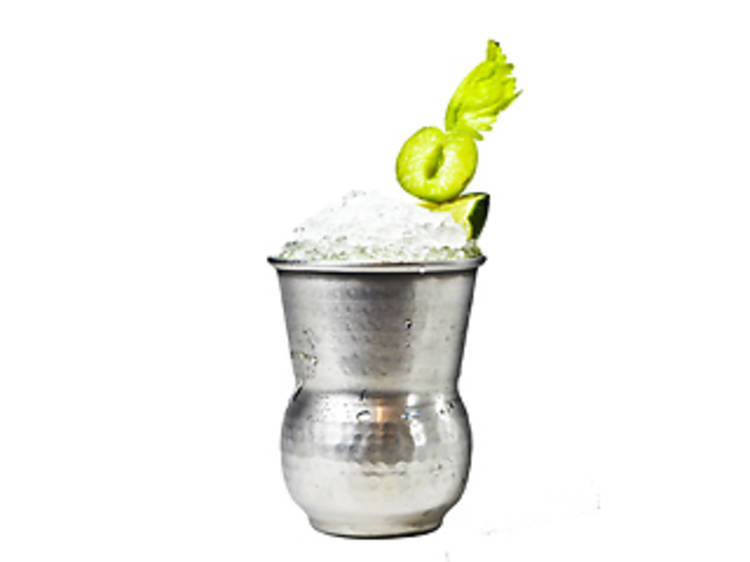 Tucked beneath FiDi beer conveyor the Growler, basement booze den Underdog is rolling out a tiki-bar operation for the summer, replete with umbrella drinks like Bahama Mamas and mai tais. Along with the classics, find bespoke riffs like the exotic, gin-based Green City. Citrusy Tanqueray Rangpur gets a double dose of fruit, courtesy of green papaya and bitter melon, with herbal Chartreuse, celery cordial and fresh coriander to squelch any cloying sweetness. 55 Stone St between Coenties Alley and Mill Ln (917-409-0251). $13.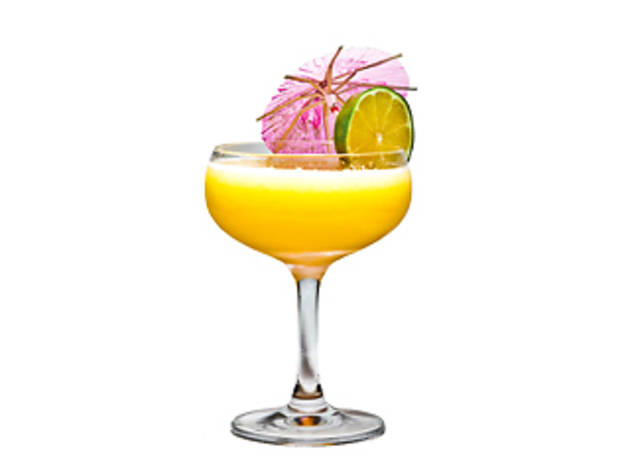 A cooling reprieve from tongue-tingling ahaan kap klaem (Thai "drinking food") like chili-licked beef, the sunny, easy-drinking daiquiri at Matt Danzer and Ann Redding's Isan canteen blends papaya juice and ginger-infused rum. 7 Spring St between Bowery and Elizabeth St (646-370-6650). $12.