Summer rosés
Pick up one of these blush-hued bottles for your next park picnic, backyard BBQ or rooftop party.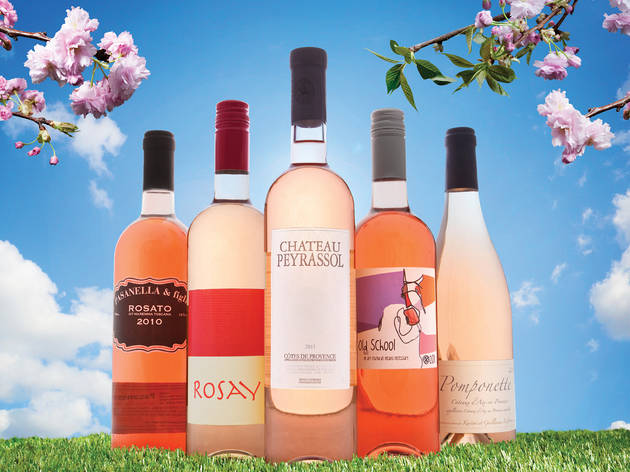 1/11
Photograph: Jakob N. Layman
We talked to wine shopkeepers around the city to determine their favorite pink quaffs. Click through the slide show above for the best bottles to buy in every 'hood.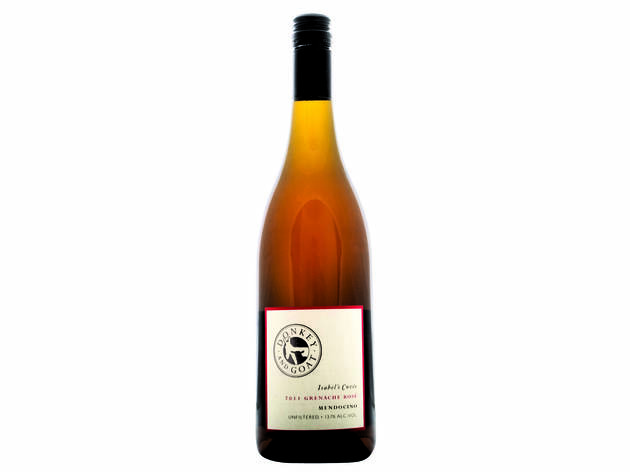 2/11
Photograph: Jessica Lin
Upper East SideThe expert: Michael Faircloth, co-owner, Vinyl Wine, 1491 Lexington Ave between 96th and 97th Sts (646-370-4100, vinylwineshop.com)The pick: "I hesitate to recommend the Donkey and Goat's Isabel's Cuvee ($23), because it's so allocated—only 217 cases were produced, and who knows how many made it to New York City. It's grenache gris from 90-year-old vines in an old, special Mendocino vineyard in California's McDowell Valley. In the U.S., it's extremely rare to find foot-stomped wines, but this married couple learned all their tricks from this famous biodynamic, natural wine guy, Eric Texier, in France, and that's how they make their stuff. The wine is easy-drinking with juicy fruit, but it also has a hint of earthy, olive savoriness. It's more complex than the Provence-style, summer-sipper rosés that are a dime a dozen."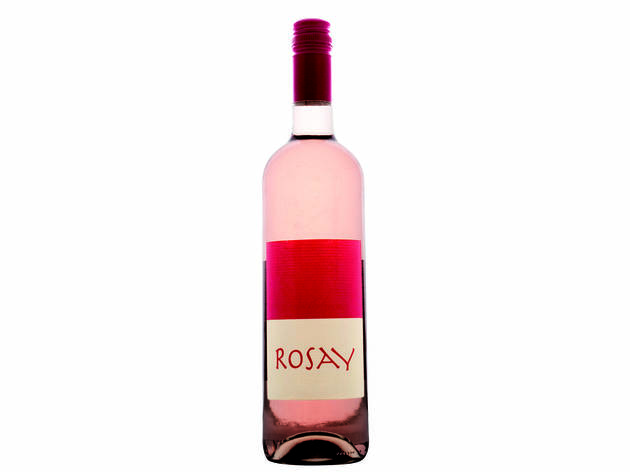 3/11
Photograph: Jessica Lin
TribecaThe expert: Christy Frank, owner, Frankly Wines, 66 West Broadway between Murray and Warren Sts (212-346-9544, franklywines.com)The pick: "The utterly charming Matthias Dostert Rosay ($12.99) is the rare bottle that can please wine geeks, neighborhood moms and tourists in search of a white zinfandel. It's made with this strange German grape, roter elbling, which is extremely geeky. It has soft berry fruit and a tiny bit of sweetness (a good sweet!) that makes it really yummy and juicy. That sweetness is balanced with acidity, so it's zippy, goes down easy…[and pairs] well with lots of foods: anything spicy, like Thai or Indian, and then picnic foods, like roasted chicken or salads."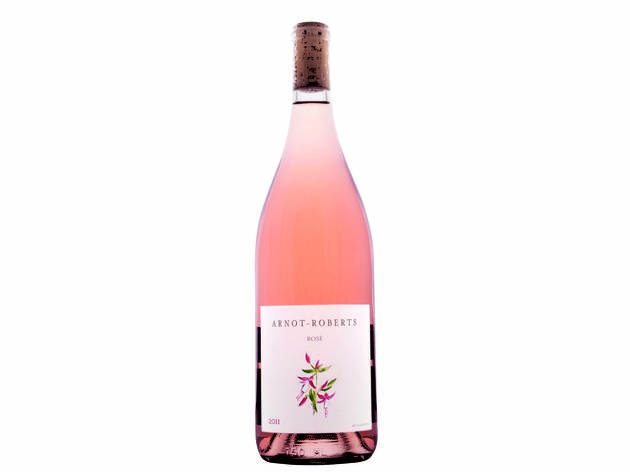 4/11
Photograph: Jessica Lin
Park SlopeThe expert: Nick DiMinno, owner, Sip Fine Wine, 67 Fifth Ave between Prospect Pl and St. Marks Ave, Park Slope, Brooklyn (718-638-6105, sipfinewine.com)The pick: "I would recommend the Arnot-Roberts Rosé 2011 ($24.99). California has a reputation for big, overripe, high-alcohol wines. But Arnot-Roberts, along with other small producers, is making really interesting, low-alcohol wines with unique varietals. This rosé is made from touriga nacional, a varietal usually found in Portugal. I have never encountered a touriga nacional from California, let alone a rosé made from this grape. It's just delicious fruit, bright acidity and a little body. It also has a touch of that sweetness, so you could have it with spicy food, barbecue and [even] salads."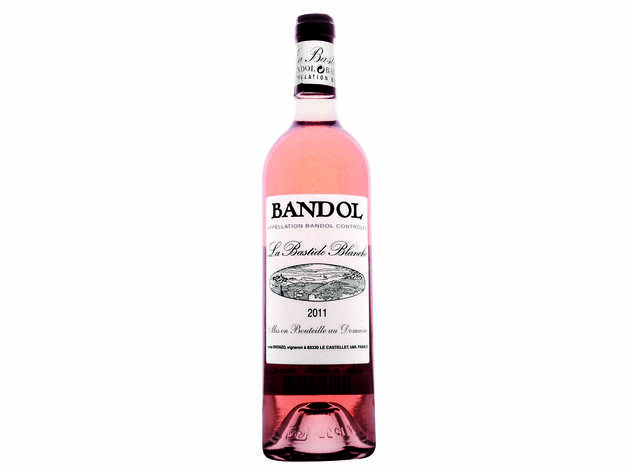 5/11
Photograph: Jessica Lin
Union SquareThe expert: Charles Sasson, manager, Union Square Wines & Spirits, 140 Fourth Ave at 13th St (212-675-8100, unionsquarewines.com)The pick: "A favorite of ours is from the most famed appellation in the Provence region—the Domaine de la Bastide Blanche Bandol Rosé 2011 ($18.99). This Bandol rosé is made up of mostly mourvèdre grapes and filled out with a bit of cinsault and grenache. It's medium-bodied and neither simple nor sweet. The wine has layers of red fruit, citrus peel and headier herbaceous notes, and finishes crisp with bright acidity and wet minerality—perfect spring and summer sipping. [For food pairings] it's versatile, and suitable for charbroiled burgers, whole fish and salads."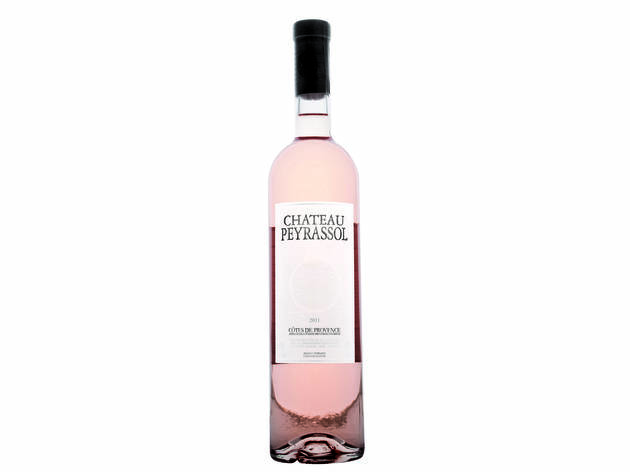 6/11
Photograph: Jessica Lin
West VillageThe expert: Matt Franco, owner, MCF Rare Wine, 237 W 13th St between Seventh and Eighth Aves (212-255-8870, mcf-rarewine.com)The pick: "I always like the classic Chateau Peyrassol Cotes de Provence ($23). While it's become very well known, I still think it's the perfect example of a graceful, elegant Provence rosé. It has vibrant, bright fruit, really fine acidity and very nice aromatics. It's definitely not quirky or idiosyncratic in any way. It's the kind of rosé that most people fell in love with in southern France—classy, restrained and aristocratic. It has a nice rapport with seafood because it has a little bit of an herbaceous quality, as well as clean, refreshing flavors."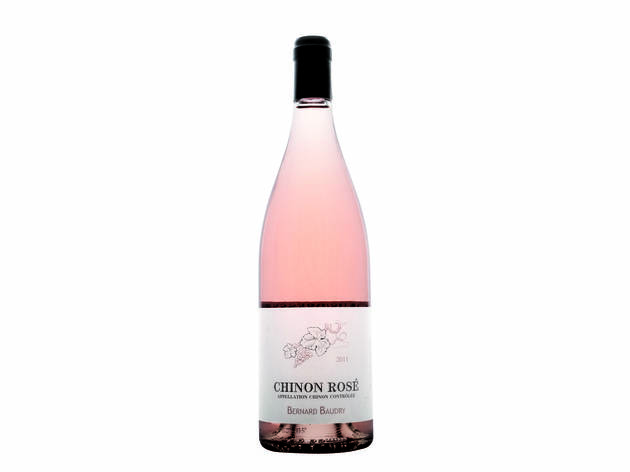 7/11
Photograph: Jessica Lin
WilliamsburgThe expert: Justin Chearno, wine buyer, Uva Wines, 199 Bedford Ave at North 6th St, Williamsburg, Brooklyn (718-963-3939, uvawines.com)The pick: "I love Bernard Baudry Chinon Rosé ($20) because it's atypical [for the category]. It's made from cabernet franc in France's Loire Valley. The wine is pale pink and bone-dry with lots of acidity and a chalk-and-mineral finish. You can easily pair this in place of a white wine. It's amazingly versatile and works so well with everything coming into the farmers' market all summer. It's guaranteed to convert anyone who thinks that they don't like rosé."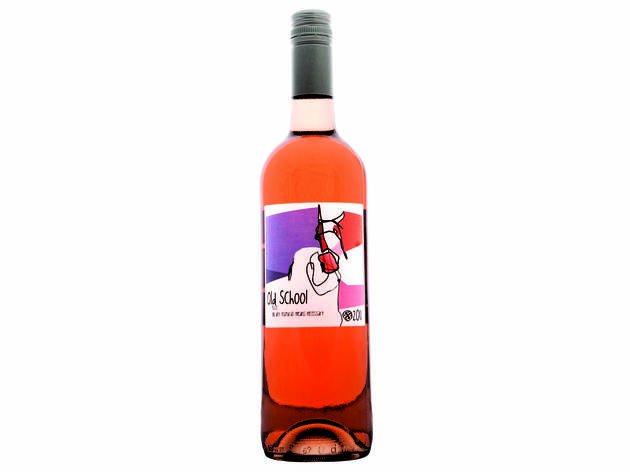 8/11
Photograph: Jessica Lin
ChelseaThe expert: Scott Pactor, owner, Appellation Wine & Spirits, 156 Tenth Ave between 19th and 20th Sts (212-741-9474, appellationnyc.com)The pick: "There aren't many rosés that are coming from certified biodynamic vineyards, so we're very, very excited about the 2011 Château Maris Minervois Old School rosé ($16.99). This is the first vintage in the U.S. It comes from Minervois in France's Languedoc region, and you get this nice minerality and a touch of muscle weight that balances the strawberry and orange zest notes. Its weight and smacking acidity are perfect for picnic fare, like cured meats or barbecued ribs."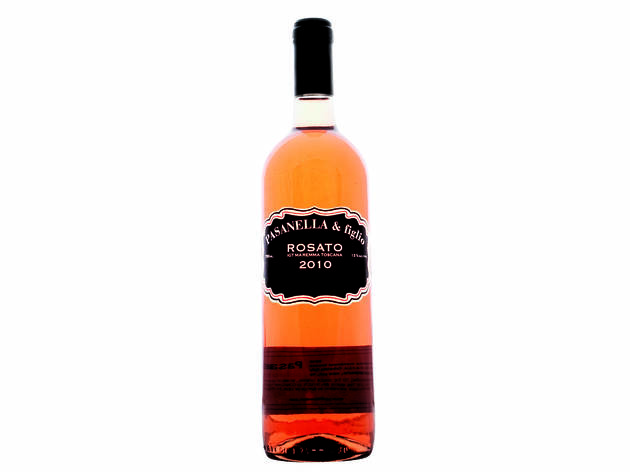 9/11
Photograph: Jessica Lin
South Street SeaportThe expert: Marco Pasanella, owner, Pasanella & Son, Vintners, 115 South St between Beeckman St and Peck Slip (212-233-8383, pasanellaandson.com)The pick: "One of my absolute favorites happens to be our own organic rosato, the Pasanella & Figlio Rosato Maremma 2010 ($10.99). I am embarrassed to say it because it sounds self-interested, but [it's true]. It's made from a grape called ciliegiolo, whose name means 'cherrylike.' Typically, in warmer climes, you get these very bright-colored, fleshy and sweet rosés. But our vineyard is near the water in southern Tuscany, so even though it's hot during the day, it gets really cold at night. It has some fruit, which gives it a yumminess, but it [also] has a minerality, which makes it tighter and crisper. I like it with seafood pastas and fritto misto—a great lunch by the beach."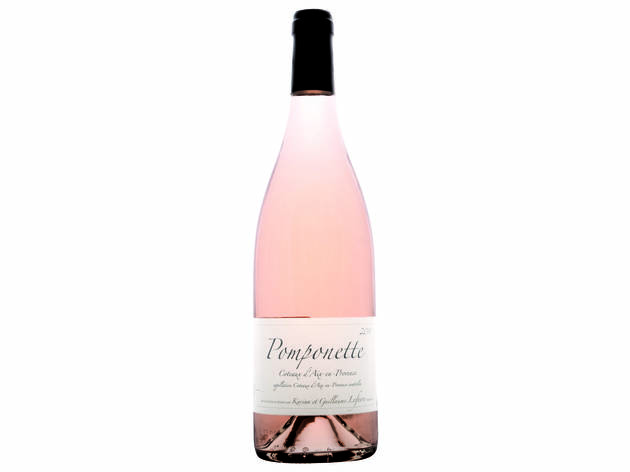 10/11
Photograph: Jessica Lin
East VillageThe expert: Andrew Miramontes, assistant general manager, Discovery Wines, 16 Ave B at 2nd St (212-674-7833, discoverywines.com)The pick: "Our favorite rosé is the Domaine de Sulauze ($17). It's a Coteaux d'Aix-en-Provence, which is mineral-driven and very fresh. It's different because they add a little bit of a white wine to it, which gives it a rounder body. It's versatile and appealing to any rosé drinker, whether you're someone who likes richer and fruitier rosés or somebody who goes for the lighter, tart-style [varieties]. Just put a nice chill on it and chug it down. [It would] also go well with heavier fishes like salmon, white meats and vegetables. It's pretty awesome."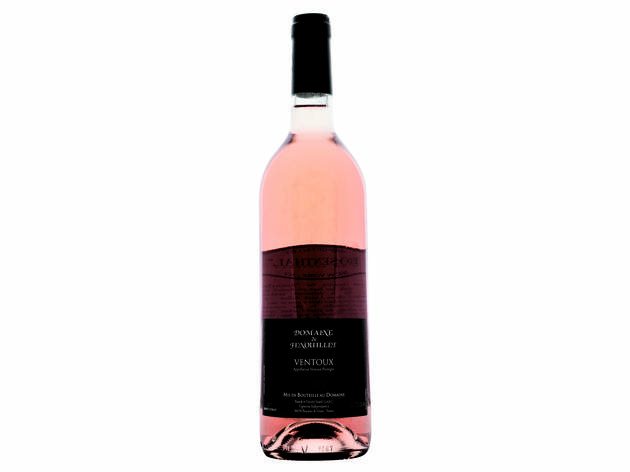 11/11
Photograph: Jessica Lin
MidtownThe expert: Joe Salamone, wine buyer, Crush Wine Co., 153 E 57th St between Lexington and Third Aves (212-980-9463, crushwineco.com)The pick: "My favorite value rosé is the Fenouillet Ventoux Rosé 2011 ($11.99) from southern France. It has that crisp freshness that makes rosé so enjoyable. But it's made from mostly cinsault grapes, which gives the wine an herbal, spicy kick that makes it interesting to drink—it invites you to take another sip. They let the grapes have some contact with the skins, so it also has a little bit more richness and body. It pairs well with anything from niçoise salad  to grilled white meat and fish."