Toasted Lager 101
Our guide to Blue Point Toasted Lager, from what makes it so sessionably unique to where you want to be drinking it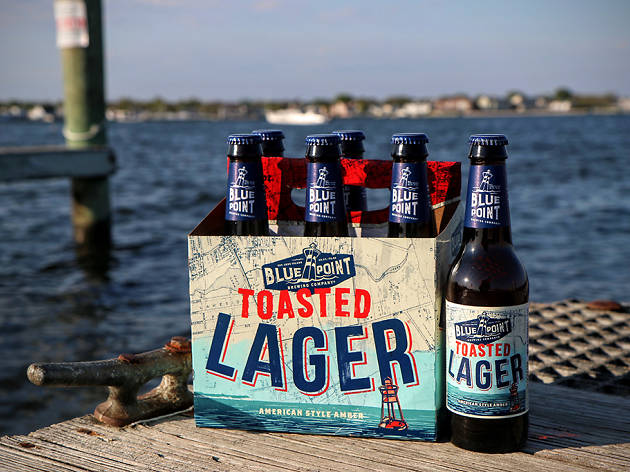 Time Out in association with Blue Point
|
As summer gets into full swing, we look forward to escaping on tropical vacations, getting tan and cracking open our favorite cold beers. And while fruit-forward seasons have stereotypically dominated the warmer months, there's a strong case to be made for choosing a beautiful, versatile lager that makes for year-round easy drinking. This season, we've got our eye on Blue Point's Toasted Lager, a unique, award-winning bottle that's as good on a crisp autumn day as it is while we're sweltering on the beach. Check out our handy field guide to find out what's made this beer an essential session sud since 1998.
What is Toasted Lager?
A crisp American-style amber lager made with a unique blend of six specialty malts. The craft beer is named after the distinct "toasted" characteristics from the brewery's original direct-fire brick kettle. As the founding, flagship brew of Blue Point's malt-centric lineup, the acclaimed, one-of-a-kind Toasted Lager accounts for nearly half of the brewery's sales and has taken home two highly coveted World Beer Cup® medals.
Photograph: Courtesy Blue Point Brewing Company
Where did it come from?
Toasted Lager was first brewed in 1998 at Long Island's first and largest craft brewery, Blue Point Brewing Company, in the town of Patchogue, New York. The region's soft water, known for a distinctly low mineral content, makes it highly conducive to brewing such lagers. Blue Point employs a special, proprietary lager yeast to give the beer a long-lasting and smooth finish, while the overt maltiness is produced via a blend of seven malts: Two-Row Barley, Crystal, Munich type I, Munich type II, Pale Wheat, Carared and Caramalt.
What does it taste like?
The "toasted" element may give the impression of a heavy beer, but this lager sips refreshingly crisp and light with a malty front followed by a whisper of hops and bitter-sweetness that surprises (and delights) at the finish. It's a beautifully executed juxtaposition of grainy, biscuit-y flavors as well as aromatic hops and subtle citrus notes. When poured correctly, the golden-hued brew retains a silky head of foam down to the very bottom of the glass.
When should you drink it?
1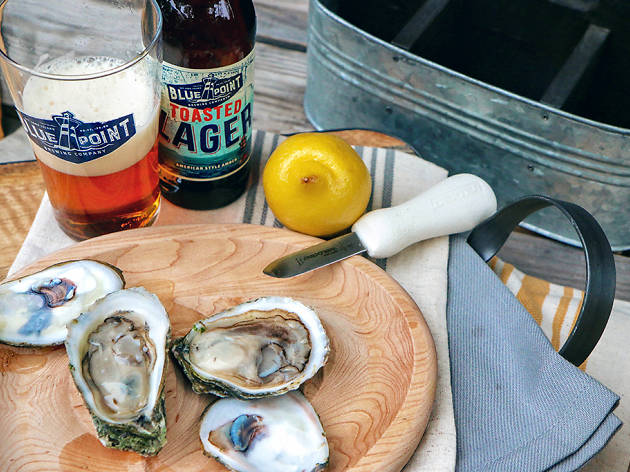 Photograph: Courtesy Blue Point
Anytime oysters are present
If there's any one beer to drink with oysters, this would surely be it. Aside from being the perfectly balanced summertime sud, the Toasted Lager's unique dual palate is ideal for pairing with seafood flavors. The sweetness from the malts complements the meatiness of each bivalve, while the hoppy kick cuts through the brininess. Shuck, slurp and sip.
2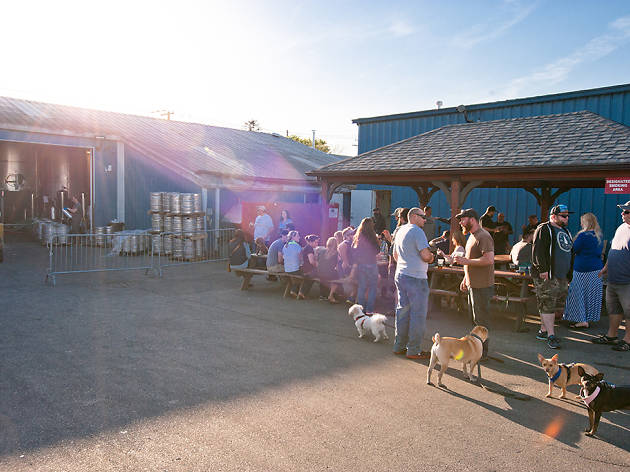 Photograph: Ashley Sears
Plenty of beers make for a solid pre-game tailgate, but when that heat kicks in, you'll want something that'll still be fun and refreshing a few hours in. That's where Toasted Lager comes in: its balance of diverse flavors makes for extended spans of easy drinking (no hop fatigue here), and at 5.5-percent ABV, it's officially one of the best sessionable American lagers we've tried.
3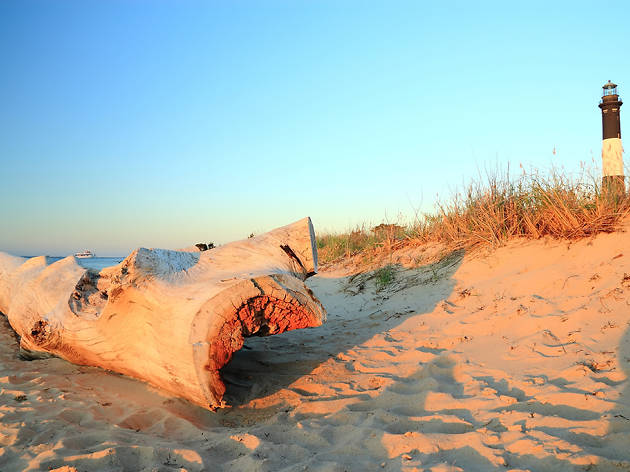 Photograph: Shutterstock
Need a cold one while you're soaking up the sun? Pop one of these bad boys open to get your buzz on while still staying cool, and, of course, avoiding the dreaded beer belly. Speaking from our own experience, you'll still look great (not bloated at all) in that swimsuit.
4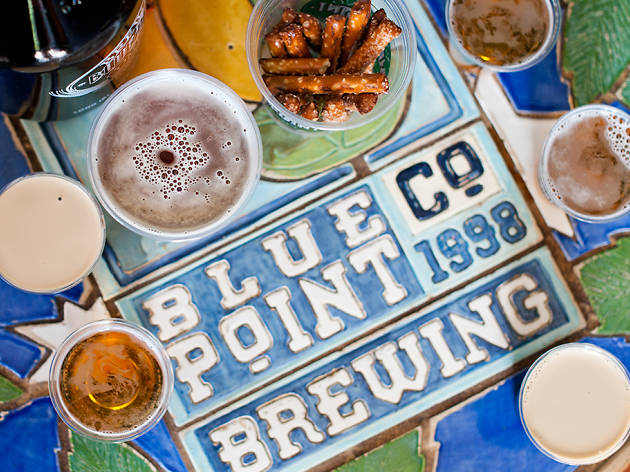 Photograph: Ashley Sears
When you want to be the host with the most
Aiming to please all your picky party guests without having to buy 20 different kinds of beer for one afternoon? If you want to narrow down the options, make one of them Toasted Lager. From notes of caramel to graham cracker and that slight, yet undeniable, trace of fruity esters, it's got a little something to satisfy every type of beer drinker. Bonus: The sud's blend of malts makes it inherently pairable with almost any meat dish you'd want to serve.
5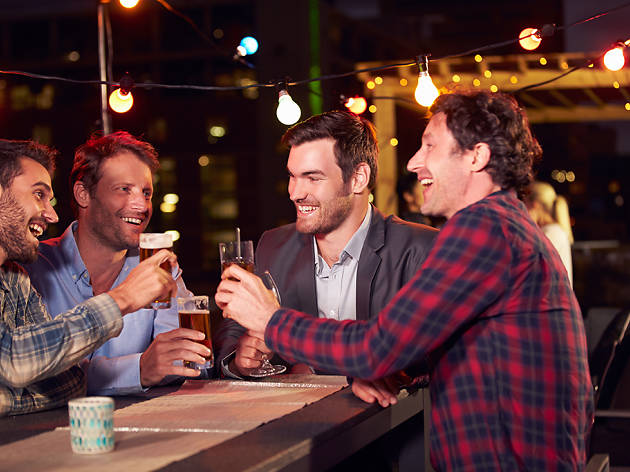 Photograph: Shutterstock
What says summer better than an evening drinks session on a roof? Any beer geek will tell you that drinking beer ice-cold masks many of the flavors present. But since Toasted Lager has so much going on flavor-wise, it's still very enjoyable after the bottle has spent some time out of the fridge. Whether you're in L.A., New York City, down south or anywhere in the country, raise a toast to the season with a bottle of Toasted Lager.