Heads up! We're working hard to be accurate – but these are unusual times, so please always check before heading out.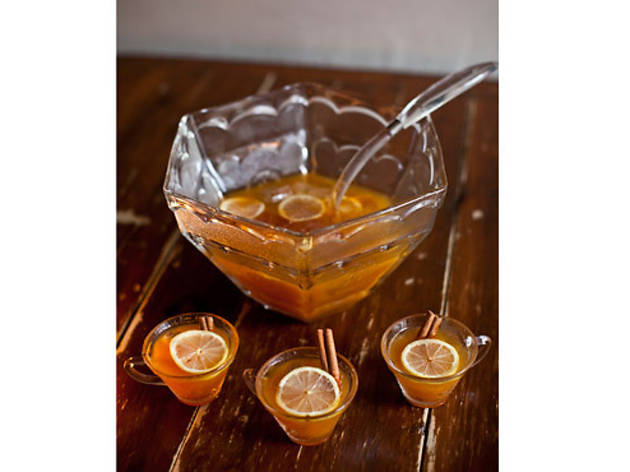 1/5
Photograph: Jolie Ruben
The Trade Winds at the DrinkFrom lattes to lagers, pumpkin-laced beverages abound this time of year. Few balance the flavor as expertly as this punch, which gets its essence from a freshly juiced baking variety. Citrusy Famous Grouse scotch tempers the gourd's sweetness, while chili-pepper–spiced chai tea adds a layer of nutmeg and clove. It's finished with grapefruit juice, which hints at winter's crispness, and a dash of sherry rye bitters to tie the elements together. 228 Manhattan Ave between Grand and Maujer Sts (718-782-8463, thedrinkbrooklyn.com). Glass $5, bowl $43.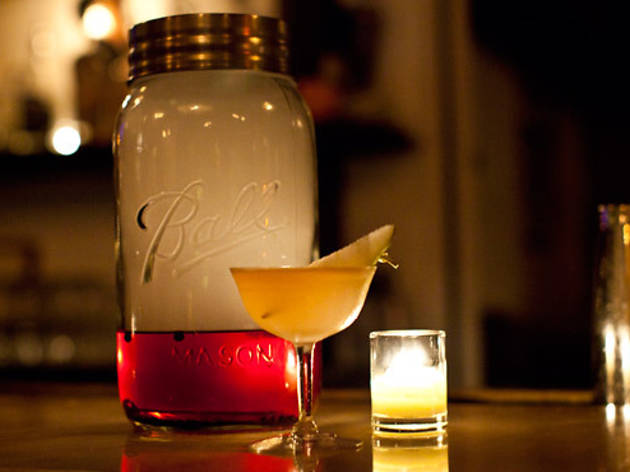 2/5
Photograph: Jolie Ruben
The Evergreen at the WaylandBartender Brian Hawthorne channels a warming hearth for this quaff: He starts by cold-smoking and freezing highball glasses to capture the essence of a winter fire, then pours in gin to create a sturdy botanical base. Pear cider contributes effervescence, lemon juice gives a bright boost and a few drops of house-made pine-smoked bitters lend subtle woodsy notes. A sage leaf garnish nods to the herbaceous  beginning. 700 E 9th St at Ave C (212-777-7022, thewaylandnyc.com). $12.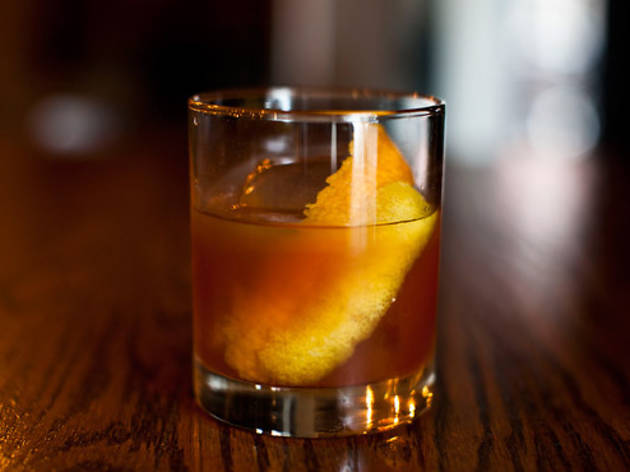 3/5
Photograph: Jolie Ruben
First Date at Booker and Dax at SsämFor this stiff concoction, cocktail wizards Tristan Willey and Dave Arnold tinker with the classic Old Fashioned on the rocks. The pair imbues oaky bourbon with the essence of ripe dates by spinning the ingredients in a centrifuge to extract the fruits' richness and clarify the brown-spirit blend. A wide twist of orange plays up the whiskey's citrus notes. 207 Second Ave at E 13th St (212-254-3500, momofuku.com/new-york/booker-and-dax). $14.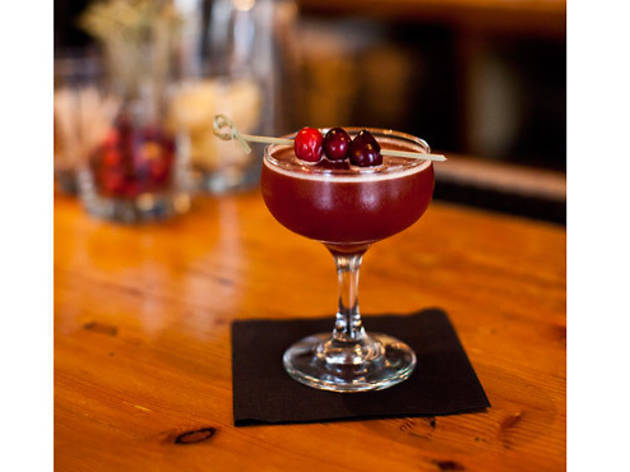 4/5
Red October at the Counting RoomInspired by Milk & Honey barkeep Sammy Ross' bittersweet Paper Plane cocktail, Maksym Pazuniak crafted this variation to celebrate a favorite holiday fruit: the cranberry. Pazuniak begins with a tart shrub (made with vinegar, cranberry and apple cider) bolstered by tequila. The libation gets its bittersweet edge from two herbal Italian liqueurs (aperol and amaro ciaciaro) and extra acidity from lime juice. 44 Berry St at N 11th St, Williamsburg, Brooklyn (718-599-1860, countingroom.com). $11.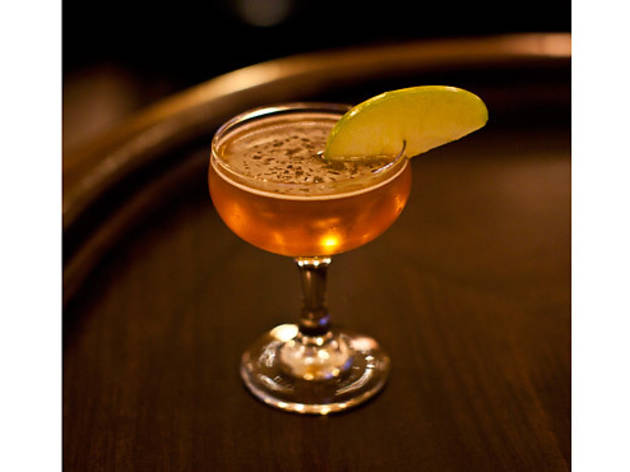 5/5
Photograph: Jolie Ruben
The Orchard at the Pitch and ForkEach sip of this balanced tipple bursts with ripe fruit flavor. A glug of apple juice fortifies Calvados (French brandy distilled from cider) in this quaff. The tartness from freshly squeezed lemon kicks up the fruitiness, but a float of Angostura bitters evens out the final result. 1606 First Ave at E 83rd St (212-288-1003, thepitchandfork.com). $12.
Winter cocktails at New York bars: five seasonally flavored drinks
Flavors like cranberry and apple pop up everywhere this time of year, even in cocktails at New York bars. Here are our favorite wintry drinks around town.
RECOMMENDED: New York bars and cocktails for winter
Bars with fireplaces are a great way to warm up this time of year, but new seasonal cocktails provide equal reason to escape your apartment. Here are the five best winter cocktails at New York bars to aid in your winter-drinking pursuits.