By Time Out contributors, edited by Sophie Harris
Throw that puffy jacket on a Viking pyre and do a little dance around it—winter is over and spring is here! While there are many reasons that NYC in winter is awesome, there's only so much of it that we can take (snow, we're looking at you). And more importantly, there is no city in the world that does spring quite like New York: The parks! The opportunity to stuff our faces in the sunshine! The veritable bounty of amazing spring events in New York City! And of course, the blossom. Go swoon at our beautiful photos of NYC in spring for more of that.
But for now, dear Gothamites, let's get excited about why New York is the greatest city in the world for spring.
1. That one specific day when you walk around your neighborhood and you see them, for the first time: those gorgeous spring blooms! The sight puts a smile on your face that nobody can take away.

2. Our winter is so cold and gross that when spring arrives, it's like the whole city goes into an MGM-style song-and-dance number. Yay!

3. People-watching! We can't judge your tragic outfit under that giant parka. Plus people hang out outside when it's warm—more possibilities for witnessing draaamaaa.

4. Restaurants spill out onto the streets and shops open their doors and windows wide—the whole city is beckoning you to come play.

5. You can ride the horses on Jane's Carousel at Dumbo on the river and wave at the boats sailing past (whose passengers may be mooning).
6. Major League Baseball gets under way in April—and just as spring comes to a close, the minor-league teams in the Mets and Yankees organizations will start swinging in Brooklyn and on Staten Island. That means professional baseball in four boroughs, sports fans.

7. A palpable human warmth falls over the entire city as people don brighter colors and shorter skirts. We're nicer to each other for at least a couple of weeks!

8. Picnics, gatherings, playing and naps in the Sheep Meadow, one of the absolute best things to do in this town.

9. Big Gay Ice Cream. You always love it, but you aren't so inclined when it's cold.

10. The Sakura Matsui Cherry Blossom Festival, where you can ooh and aah at the pretty flowers while surrounded by people dressed up as anime robots.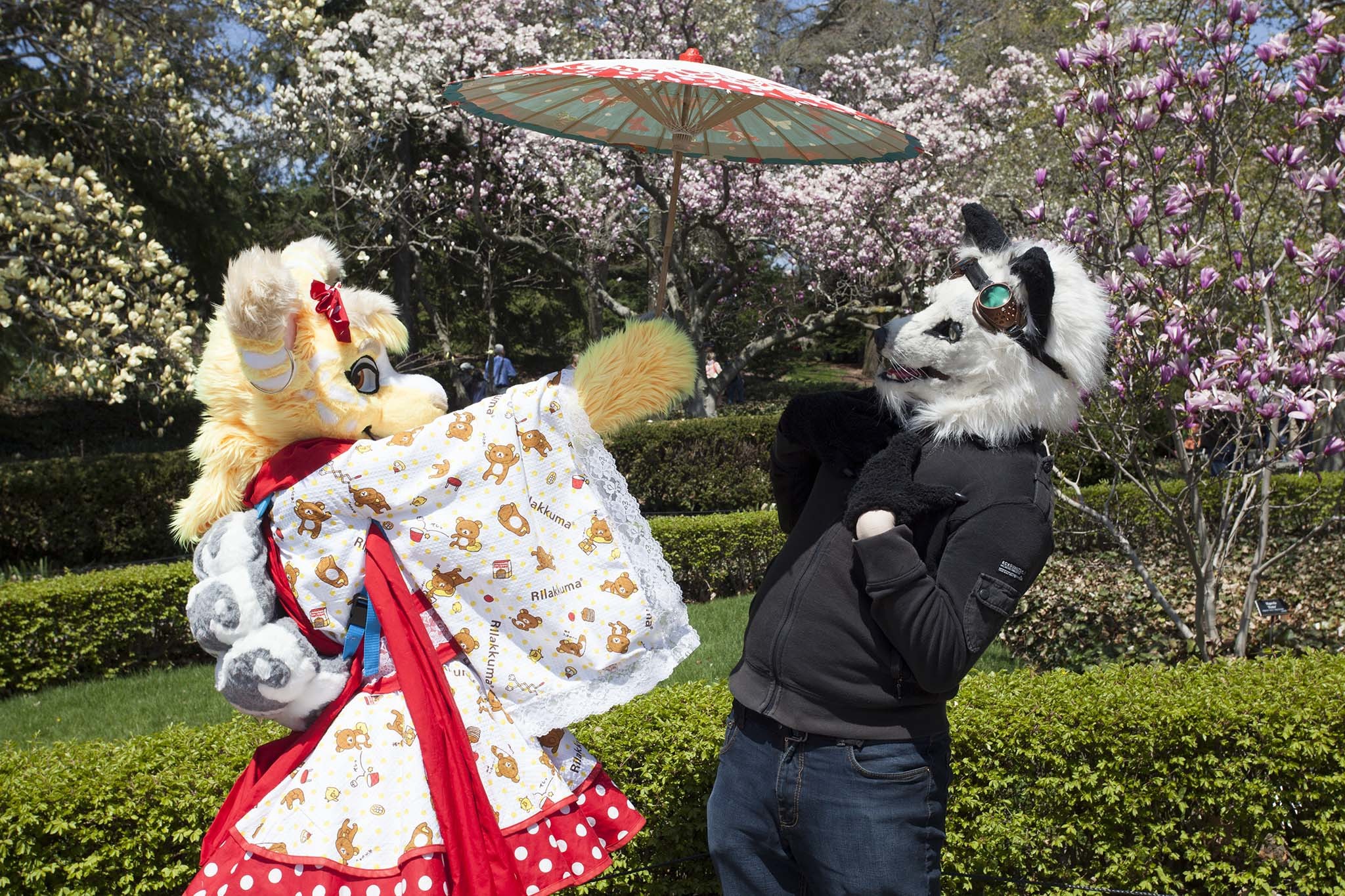 11. You're not too cold to stop at a food truck. Also: more food trucks.
12. No. More. Tights. Sure, when fall comes around, you get super pumped to wear them, because that means you can wear way-shorter dresses and skirts without looking, let's say, inappropriate. But by the end of winter, you are itching to free those ghostly gams.

13. Eating, drinking and taking in the views of the Hudson on a pier or boat. The reopening of Grand Banks and the Frying Pan make spring all official and stuff.

14. We walk everywhere, and at no time do we cherish it more than when it turns into light jacket weather. We're happy to walk for hours.

15. New York is an Instagrammer's paradise in spring. The blossom, the brownstones, the huge number of people wearing shorts too soon…

16. It's perfect skin season, after the dry, flaky winter and before greasy, sweaty summer. (Ew?)

17. New York is an amazing city to bike, run, kayak, play softball and get fit in general (and for free), and spring is the perfect springboard. Spring-board. See what we did there?
18. Nerdy, possibly, but urban birdwatching is the best in spring. Central Park is a-chirp with blue jays, and you have a better chance of spotting that insane flock of monk parakeets that nest under the highway alongside Fort Washington Park up in the Heights.
19. Spring is romantic and New York is romantic. Curmudgeonly types can argue otherwise only after having been in a rowboat by Bow Bridge in Central Park.

20. Shopping is cheap, so you can constantly change your look after a season of rotating the same five sweaters and flannel shirts (just me?). Everyone looks good in those $5 H&M tees, and you buy a bunch and recycle them at the end of summer.

21. Even when the temperature suddenly plummets after flirting playfully with warm weather for a couple of days, it still just feels like another part of NYC's charmingly unpredictable nature (unless you forgot your coat, in which case, sucks to be you!).

22. We have hidden treasures on Staten Island—no, really! Take the ferry for free on a sunny spring day to the Jacques Marchais museum, a Himalayan-style temple on a tranquil hillside with meditation gardens, and then tell us New York is noisy!

23. Our spring dates are unbeatable. Try peeping at the planets through friendly astronomers' telescopes at Star Gazing on the High Line on a balmy eve with your sweetie.
24. Your little scrap of fire-escape can finally become a garden (sort of) again. So picturesque!

25. The feeling of the sun on your face, without that gargantuan scarf and wooly hat.

26. Every thing we love to do just moves outside. Eating? Smorgasburg. Shopping? Brooklyn Flea. Music? Too many places to list. New York in spring is just a better, warmer, more vitamin-D–filled version of itself.