Remember the Winter Olympics? The redheaded stepsister to the empirically better and more entertaining Summer Olympics? Well, it's set to return in just 100 days with three weeks of events in PyeongChang, South Korea. The United States Olympic Committee is hyping up the games with its 13-stop Team USA WinterFest tour, which set up shop in Times Square for one day only on Wednesday until 8pm.
The fest brings a whole bunch of flare to the popular tourist area, including a Hershey's "S'moresmobile," a fake snow machine, a plastic dome enclosing a virtual reality experience that lets visitors pretend they're riding a skeleton sled and Olympians on hand to sign autographs. There's also a full-blown stage setup featuring a live performance from Hootie and the Blowfish frontman Darius Rucker.
On the spectrum of obnoxious Times Square pop-ups, this one falls somewhere between that tower of sugar that snack bar company KIND set up in August and that one time Shaquille O'Neal handed out free doughnuts (which was grand). But let's be honest: The real worth of WinterFest in Times Square is entirely dependent on how emotional Rucker when he belts out "Only Wanna Be With You."
Check out photos of the event below.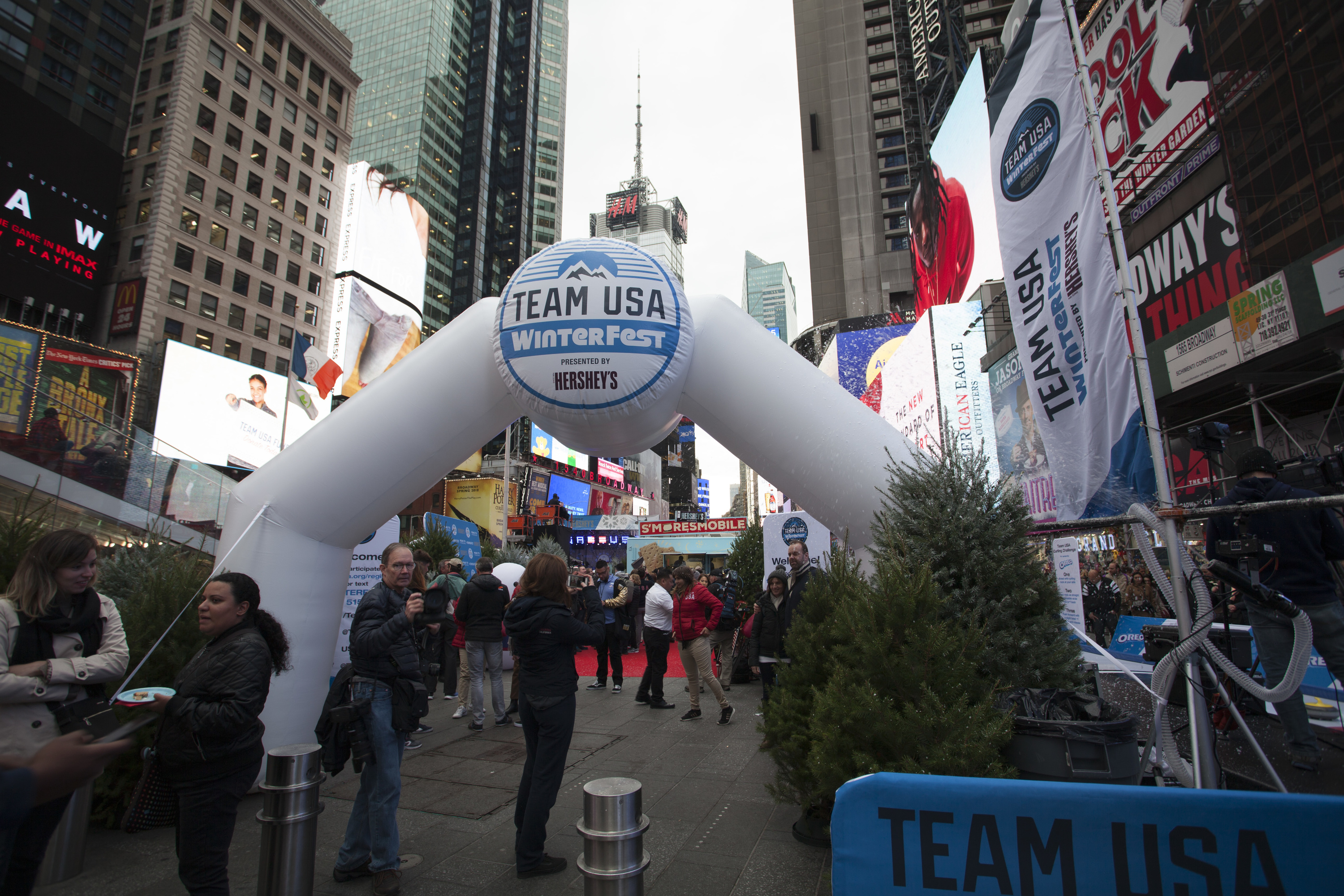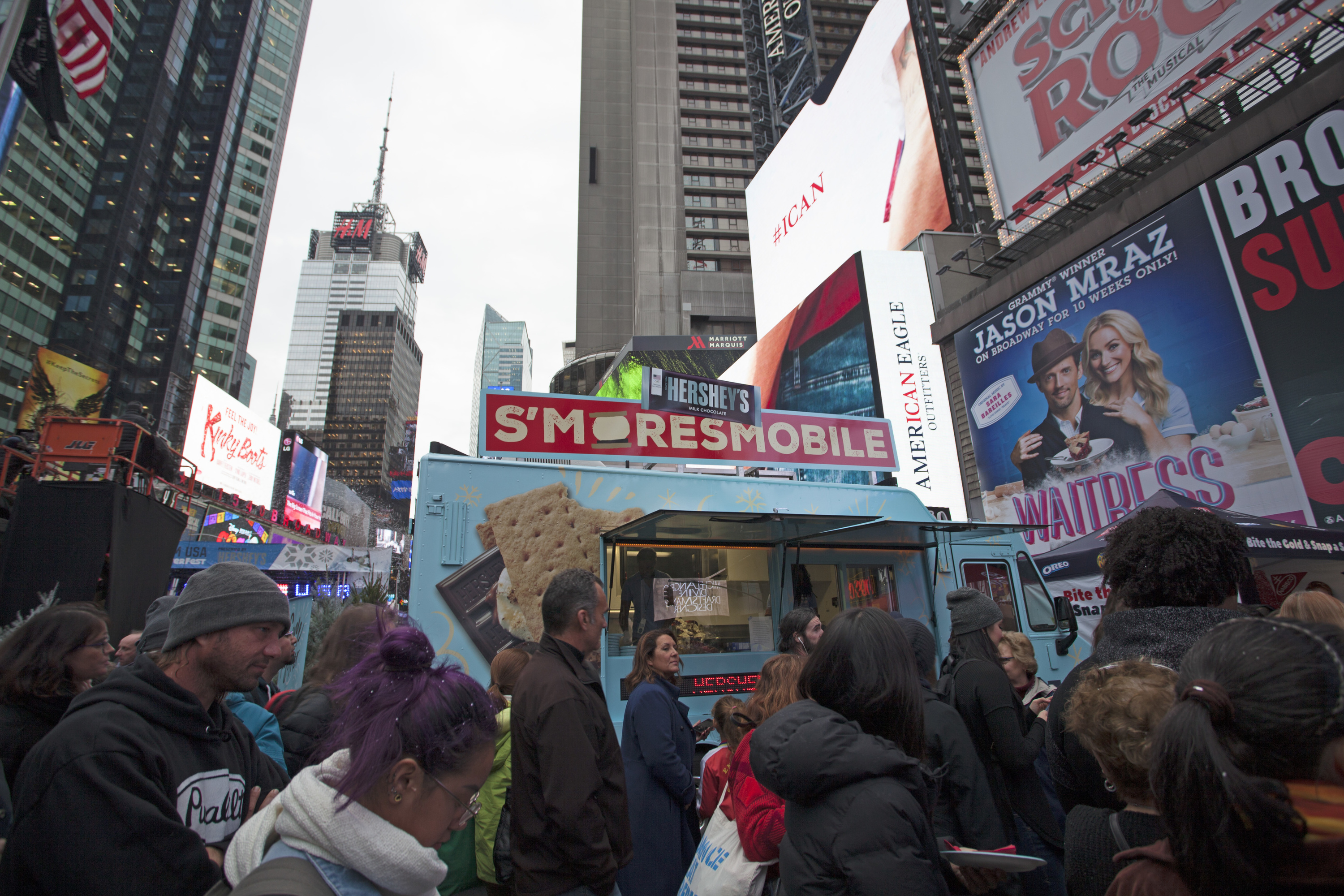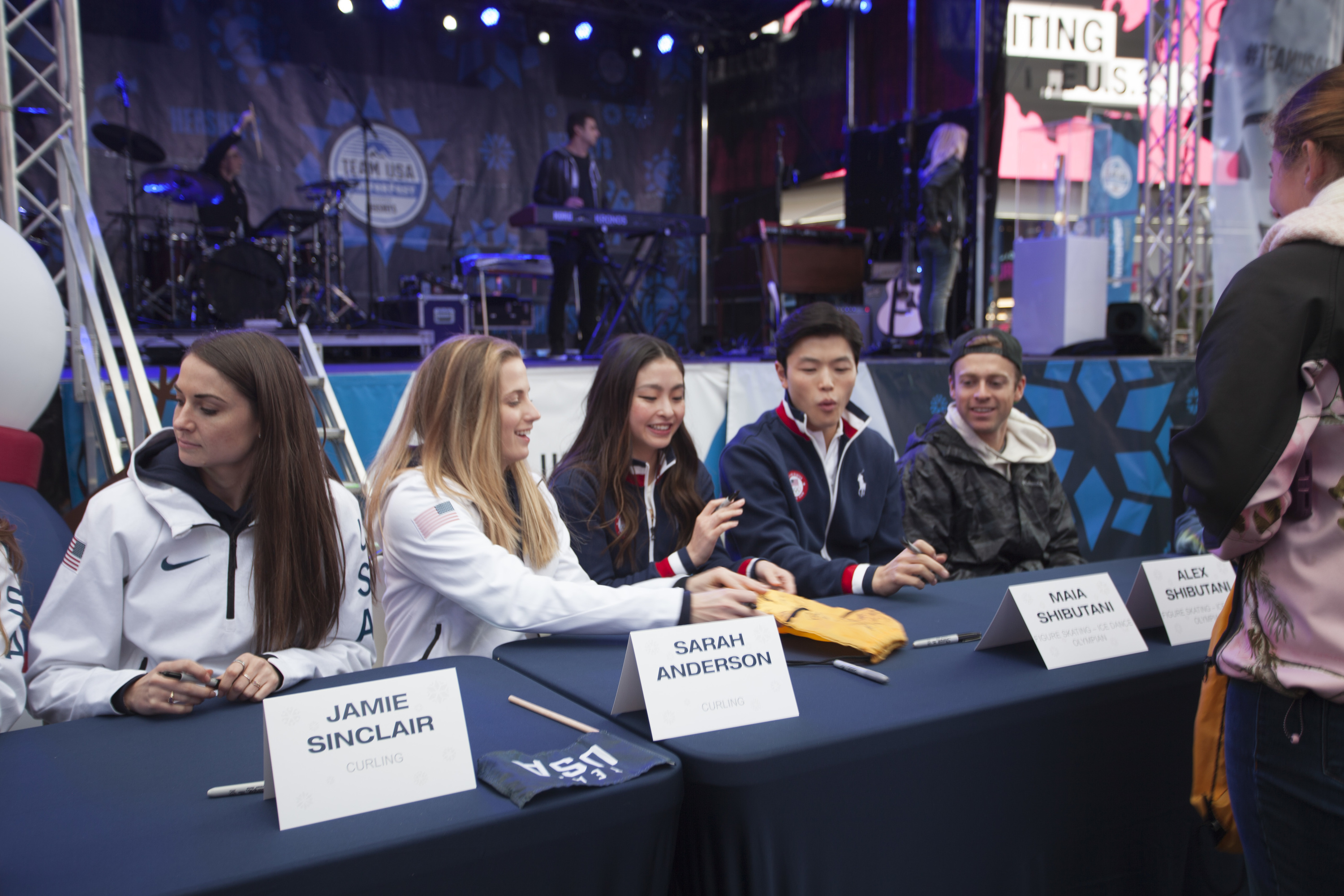 Sign up to receive great Time Out deals in your inbox each day.