People like to romanticize the wild and wooly East Village and Lower East Side of yore (which, for most Millennials means the early '90s, but the 1980s was when things were really hardcore), especially as they fade further in time. And who can blame them? How much fun are those neighborhoods now for anyone who isn't rich?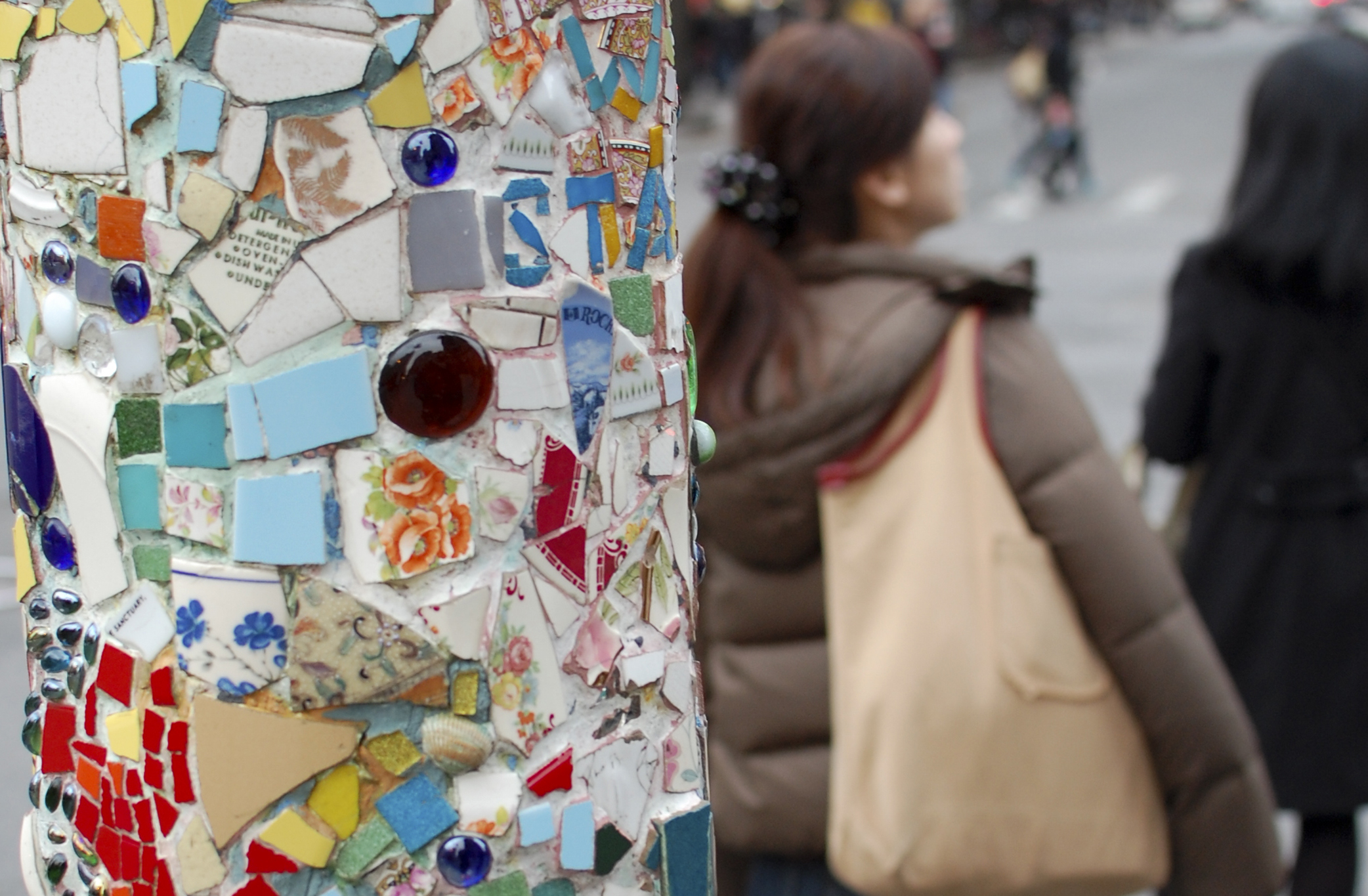 To prove the point, the Department of Transportation has undertaking a complete makeover Astor Place—a capital works project which also has the collateral effect of ridding the area of any last funky remnants from the bad old days. This has presumably included the famed East Village "Mosaic Trail," the brainchild of artist Jim Powers. In 1985, he began to decorate lamp posts with bits of pottery and tiles. The designs depicted lower Manhattan's history, and at one point the trail stretch all the way to Alphabet City. In the 1990s, Mayor Rudy Giuliani had 50 of the lamp posts torn down as part of his anti-graffiti campaign. The man simply simply didn't want us to have nice things.
In recent years, the trail has been largely confined to Saint Marks Place and environs, though Powers has been trying to raise money to restore the project to its former glory. Over the last year, he's tried to get $80,000, but has fallen far short of that goal (he even went on a twitter rampage to complain about the lack of support). The final straw came with the announced renovation of Astor Place, which necessitated the removal of the old lamp posts (and even The Alamo, aka the Astor Place Cube) decorated by Powers. In protest, he began to remove some of his own mosaics back in August. The DOT, meanwhile, says it stored the uprooted posts in a warehouse in Queens
But this story may yet have a happy ending. Maybe. A joint committee made up of members from Community Boards 2 and 3 has proposed that ten of Powers's lamp posts be reinstated as an art installation—which is to say, they wouldn't be functional, and wouldn't necessarily include the entire pole. So not so much a Mosaic Trail as a gentrified version of one. A depressing thought, but better than nothing. Look for their return sometime around the end of 2015—if the idea is actually approved.